Online Spanish classes for kids
Give your child a brighter future and help them learn valuable life skills with effective 1:1 Spanish tutoring.

"My daughter looks forward to class every day and her progress is exciting! They tailor classes and assignments to her unique needs. Wholeheartedly recommend SpanishVIP."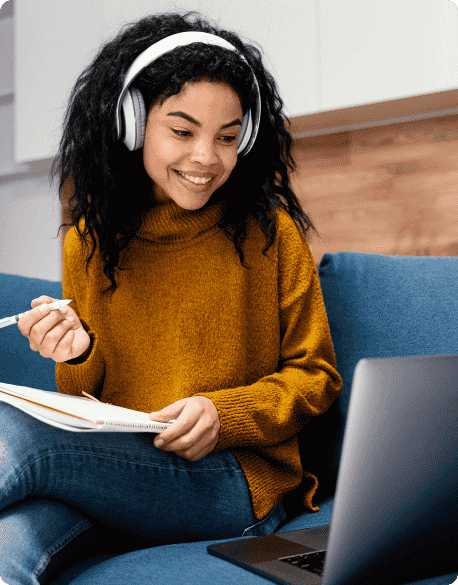 Why is learning Spanish so valuable for kids?
Language learning is scientifically proven to grow the hippocampus and cerebral cortex, which improves intelligence and memory retention. Separately, they'll gain cultural immersion, career opportunities, and more confidence with a valuable skill.

"The online classes really help with visuals and examples, and real time pronunciation. The overall structure of the classes and teachers are top notch."
Never boring classrooms. Kids love our Spanish classes.
Studies show as little as 8% of kids say they're engaged at school, while 9 out of 10 students say they love and look forward to taking classes with SpanishVIP. The simple fact is kids "hate" school.
When kids have an entertaining classroom environment, learning isn't a chore. We make sure every lesson is fun, engaging, and fresh.
"I've found the programs, both private and group classes, to be well run, engaging, and a great learning environment. I cannot recommend SpanishVIP enough."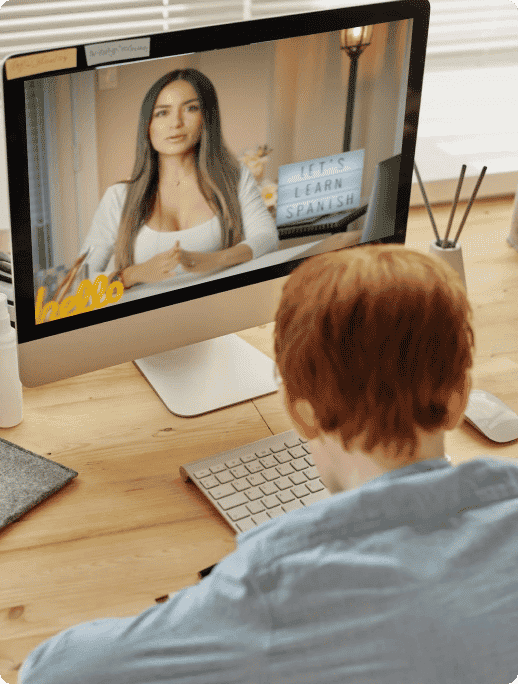 Don't settle for a mediocre education. Your child deserves the best.
1 Personalized Curriculum
Public classrooms are crammed with students. Not getting enough individual attention is the single biggest reason why students are not successful. Our 1:1 program allows for teachers to really understand your child; so that they can build lessons and activities around their unique learning style, strengths, and interests.
2 Distance Learning.
Every child should have access to effective educators. Our remote team of teachers in South America ensures you can access world-class teachers at a fraction of the cost you'd pay for in-person tutoring. Don't settle due to geographic or financial constraints.
3 Ongoing assessment.
We conduct regular assessments to provide you with updates on your child's improving comprehension in the language. Not only will your child have access to a world class teacher. They'll also be assigned a member of our Student Success team to help monitor and report back to you on progress and tweaks made to speed up the learning process.
Important Facts about SpanishVIP.
1 Our Teachers are specialized in early education and know that teaching kids require further attention and patience.
2 A one-size-fits all approach is uninspired and ineffective. Our teachers specialize in moving at their pace and with their optimal learning style, so your child never feels lost or overwhelmed.
3 We offer monthly one on one assessments to show improvements in their comprehension.
4 Touch-in calls with a Student Concierge to ensure benchmarks are being met and the program is being dynamically updated to suit the needs of your child.
5 Our teachers are constantly using games and activities to keep the lessons fresh and exciting. Try it out!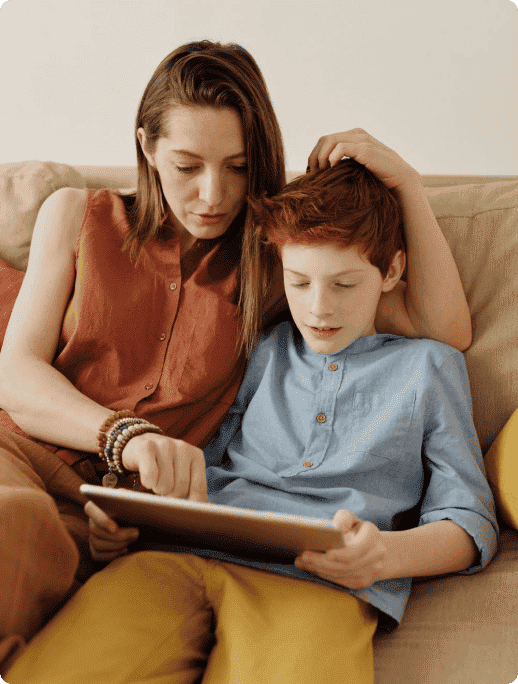 Pick the option that best suits your child's needs! Every program works for students of all levels.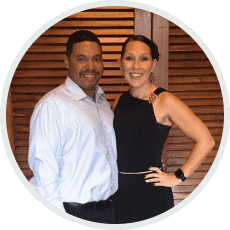 "We love SpanishVIP. Our children learn so much and enjoy 3 classes a week with their teacher. It has helped to expand their vocabulary and comprehension. Our teacher makes learning fun which keeps the kids engaged."
"My children, aged 9 and 11, have been taking private classes and really enjoy it. They are learning a lot, and they really like their teacher. The kids have a fun time during classes and feel encouraged!"
I have not found any program like this at such an attractive price. Classes are held from 6am-9pm, which is fantastic for parents of young kids and busy professionals who are trying to balance life.
Over the past 5 months, my Spanish level has improved drastically as I've gone from a beginner to intermediate in the language. A huge part of this improvement has been through using SpanishVIP.
SpanishVIP teachers make classes and engaging while also being productive. They are very approachable and patient. I would recommend them to anyone!
Here's what to expect when you sign your child up!
1 Initial assessment
On your free class, and the early stages of their program, your assigned dedicated teacher will work with a Student Success Advisor to determine the most effective lesson plan for your child.
2 Teacher Assignment
Using our Perfect Teacher™ system, we'll analyze a multitude of factors such as personality type, level of comprehension, and more, to assign your child (or children) with the best possible teacher for their unique needs.
3 Custom Curriculum
A custom lesson plan is created based around your child's needs and interests. Every curriculum is built at the individual level, only after thoroughly testing and tracking results.
4 Results Oriented
Comprehensive class notes and consistent communication with our Student Success team is used to proactively make improvements to their program. Lessons, activities, and homework is carefully selected to make their classes as fun and effective as possible.
5 Ongoing Support
We will conduct regular assessments to provide you with updates on their improving comprehension in the language so that you can track their progress!