World-Class Spanish Teachers
Work with a team comprised of creative and innovative instructors who work tirelessly to see their students succeed.
About us
Standardized Spanish learning programs are slow and ineffective. Our individualized attention ensures you learn at a rapid pace. Take some time to get to know our mission and the team behind this journey.
Meet Your Teachers
Get to know some of our incredible staff by watching their introductory videos, and discover how we can help you reach your Spanish proficiency goals.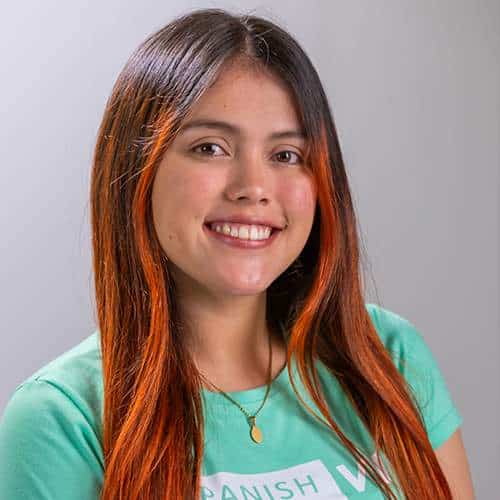 Karen Mora
Karen is an English and Spanish teacher, she is 22 years old. She discovered…

WATCH BIO VIDEO
Manuela Gonzalez
Manuela is an English teacher with a degree of Languages and Culture…

WATCH BIO VIDEO
Maria Sarmiento
Majo is an Artist. She is a dynamic, outgoing, friendly, empathetic…

WATCH BIO VIDEO
Want to learn more about your future teacher?
Get in touch via our form and try a free trial class.