The most beautiful time of the year, people say. The statement is undoubtedly hard to prove wrong, I mean, people celebrate Christmas in December but everyone talks about it from September on. (Almost 5 months before!)
Once you've gone through August, you'll start listening to Christmas music all around Latin America.
Don't wait until December to get your Christmas tree, you won't find any! In many Spanish-speaking countries, they buy their decorations throughout October and November while listening to every Christmas carol ever written, courtesy of the speakers in any department store.
Christmas Traditions in Latin America
Given their Catholic past, Christmas customs are strong in Spanish and Hispanic cultures, and most people decorate their homes with mangers and trees.
The novena or posada is a Hispanic ritual in which you gather with friends and family nine nights before Christmas Day to recite prayers from a novenario, eat lots of wonderful food, and, sing a lot of these songs.
These novenas are held in private homes, although in other neighborhoods, they are held in public spaces.
Spanish Christmas Carols and You
The Christmas season is all about baby Jesus and Papá Noel in Latin America. Generally, religious people celebrate the Virgin Mary giving birth to the savior of the world on Christmas eve.
Costa Ricans believe that the baby Jesus, rather than Santa or the three wise men, brings gifts to children.
Christmas in Nicaragua is celebrated on December 24th rather than December 25th, with extravagant parades and processions running up to the big day.
Traditions in Guatemala merge Mayan and Christian ideas. On the days leading up to Christmas Day, there are numerous processions telling the Christmas narrative.
The carols you'll be listening to are related to old times and here is where you'll improve your Spanish vocabulary. Yup, everything will be about learning Spanish and Feliz Navidad in this post.
Merry Christmas!
There may be many different versions of these Spanish Christmas songs so I'm sure you have already listened to some.
Besides the most famous Christmas carols internationally, we'll also be listing the most popular Christmas songs from different countries in Latin America and Spain.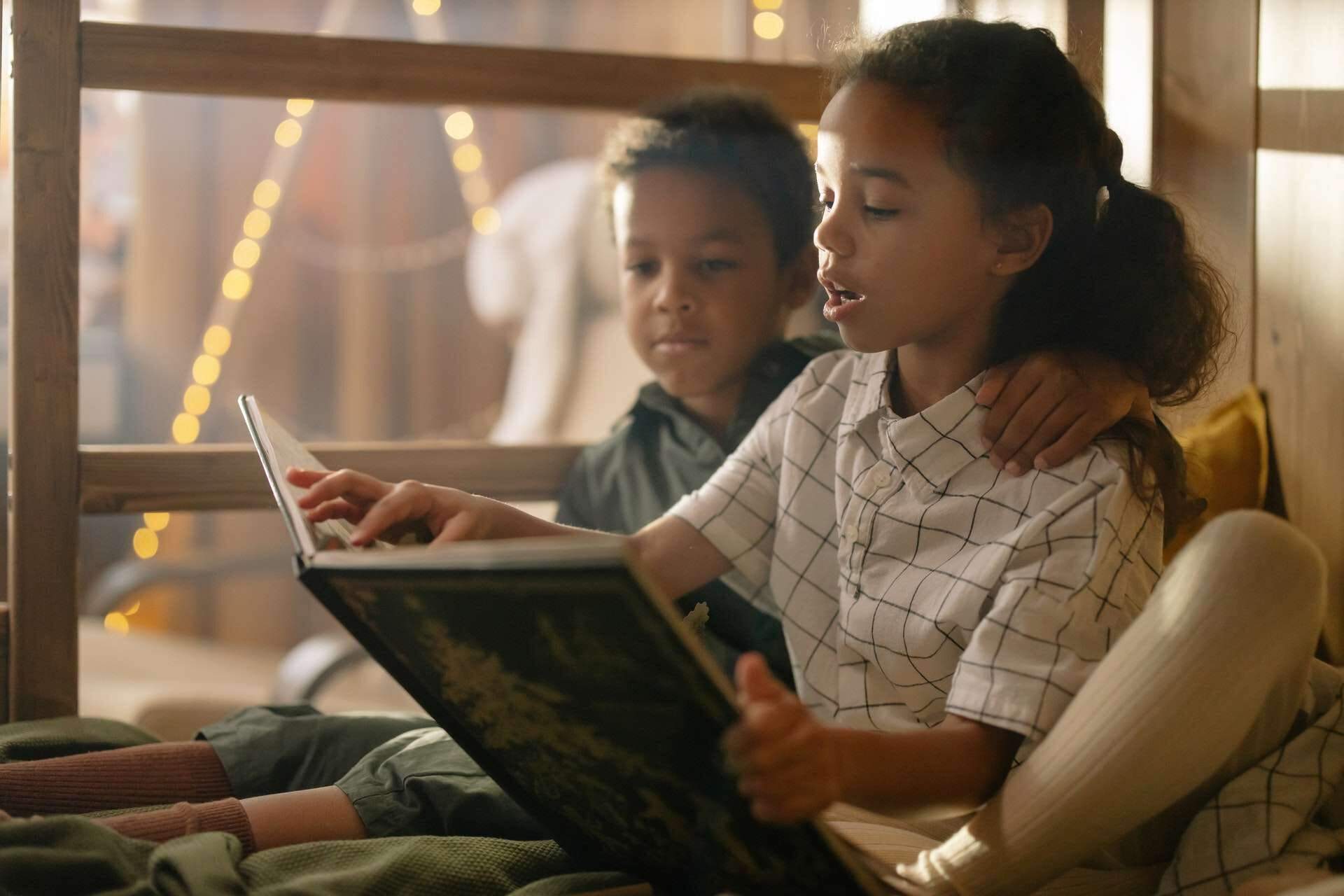 1.   Feliz Navidad
Feliz Navidad is one of the traditional Spanish Christmas songs you will hear a lot. It wishes us all a merry Christmas, a happy new year, and plenty of fun! It's time to take advantage of this period of love, peace, and joy!
You'll hear this tune at the mall, on the radio, and in the grocery as the Christmas season approaches. It gives us the feeling of a new season entering our hearts as we listen to it. It reminds us of how, despite our differences, we can care for one another.
It's the kind of tune you'll play while decorating your home or shopping for presents for your loved ones. This is a timeless classic!
The mixed Spanish-English song was written by José Feliciano in 1970 and it's internationally famous.
2.   Noche de Paz
Noche de Paz is the Spanish version of the world-famous Silent Night.
The song was penned by Austrian priest Joseph Mohr and composed in German by Austrian schoolmaster and organist Franz Xavier Gruber.
This song has a lot of educational potential because people are likely to recognize the rhythm. When students already know how a tune goes, they typically believe they understand the meaning better if they hear it in a new language.
There are numerous versions to pick from, so it is purely a matter of personal preference.
3.   Blanca Navidad
The Spanish version of "White Christmas" (as it is known in the English-speaking world) was translated by Spanish vocalist Luca Gil with the help of Ismael García.
The charming song is about the beauty of a white Christmas and how the children look forward to it as the holiday approaches.
4.   Cascabel, Cascabel / Navidad, Navidad
Don't worry if you don't know how to sing Jingle Bells in Spanish. Although there are multiple "Spanish versions," none of them is a straight translation of the original song.
While the English version of Jingle Bells does not mention Christmas, the Spanish version Navidad, Navidad does. Another popular variation among children is Cascabel.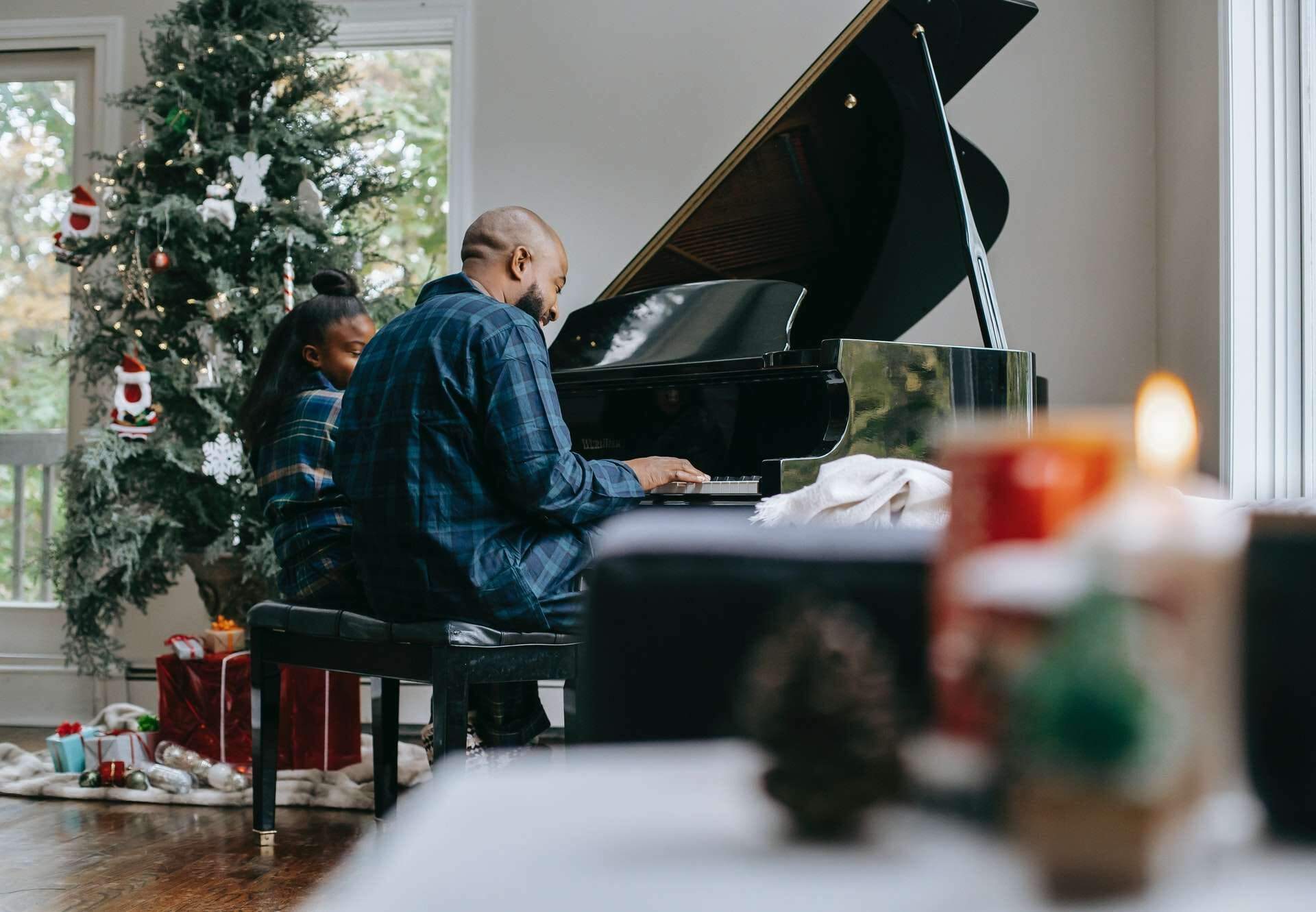 5.   Los Peces en el Río
This is one of the most well-known villancicos. Fish in the river is the translated title, and unlike other Christmas songs, it is about the Virgin Mary washing infant clothing in the river.
Mary's reflection in the river is described in the song, which then moves on to the birth of baby Jesus. It's a basic peaceful Christmas song that tells the story of Jesus in a humble tone. There are no bells and whistles or big drum beats, just a simple peaceful Christmas song.
6.   Mi Burrito Sabanero
"El burrito de Belén" song tells about the (little) donkey that Mary and Joseph ride to Bethlehem, the birthplace of Jesus. The artist claims that the donkey sings and jogs as they travel because he enjoys the journey.
They sing "hurry, little donkey" at this same moment. We're almost there!" exclaims the narrator. This song's lyrics and melody are both extremely catchy and enjoyable.
It's a hit with the kids! This song is excellent for you if you want something different for your kids while still keeping the Christmas spirit alive!
7.   Campanas de Belén
Campanas de Belén tells us about a critical time of Jesus' birth in each verse. It all begins with the announcement of Jesus' birth, which uses the image of bells to signify gladness.
The celebration of the birth is then followed by the shepherds' journey to Bethlehem with their "curd cheese, butter, and wine".
8.   Rodolfo el Reno
Rudolph the Red-Nosed Reindeer's Spanish adaptation has permeated Latin American society. This song has a lovely message! Rodolfo has a scarlet red nose, which makes him sad because his buddies tease him about it.
However, when the Christmas season arrives, Santa Claus chooses him because of his gleaming nose, and he is now Santa's favorite reindeer!
His friends later apologize and realize that making fun of others is never acceptable. Instead, we should celebrate diversity, and this song is ideal for teaching your children this important lesson! This classic children's Christmas song is a must-listen!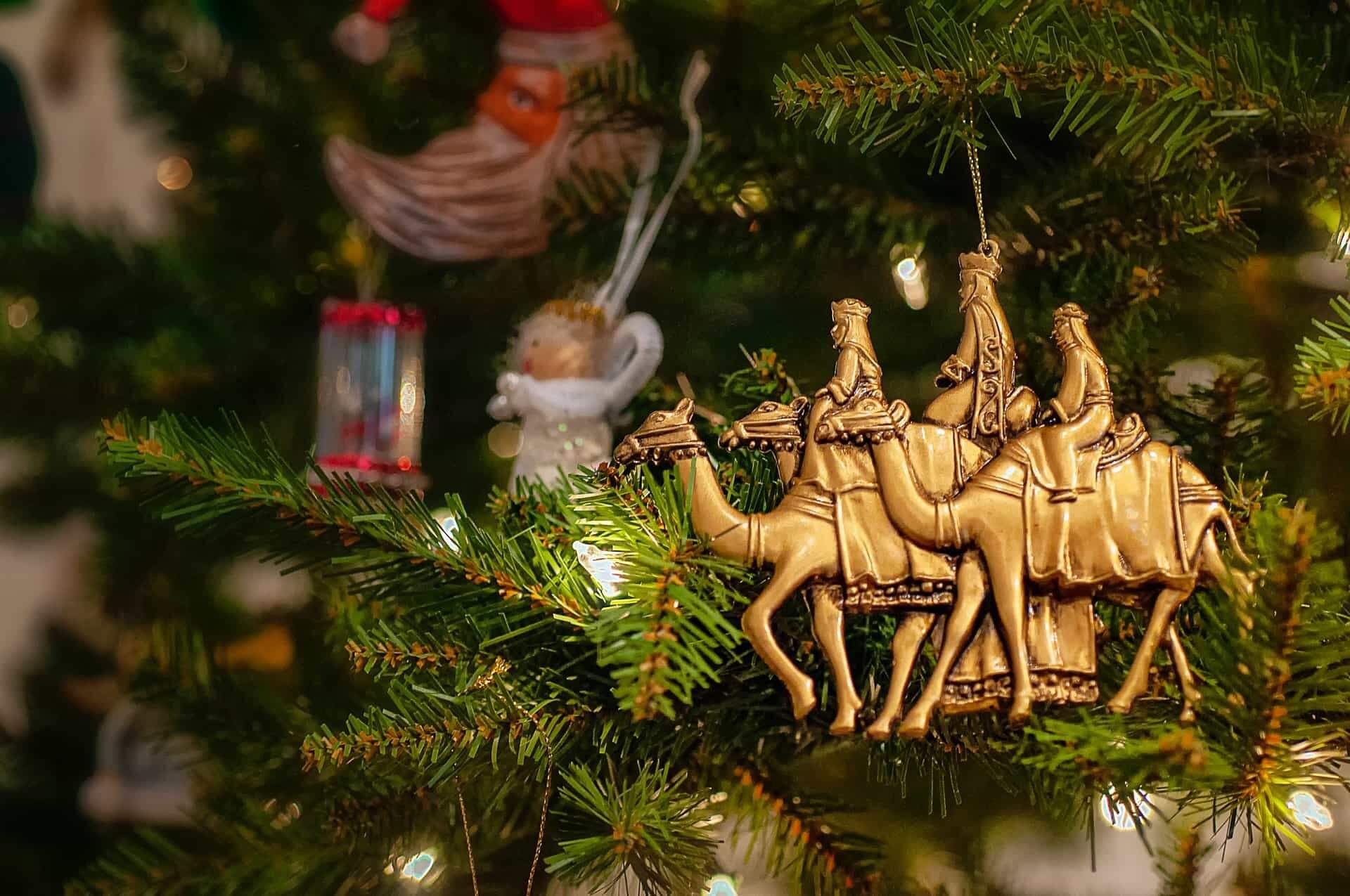 9.   Ya Vienen los Reyes
This villancico is used to explain and remind the children what gift each king gave to the manger (pesebre in Spanish) when they arrived in Bethlehem to visit the child, based on the custom of the Three Kings bringing gifts on January 6th.
10.   Vamos, Pastores, Vamos
Vamos, Pastores, Vamos is a classic Spanish carol that has been passed down through the generations, particularly in Latin America. The title translates to "Let's go, Shepherds, Let's go!" The shepherds' journey to Bethlehem to see the Virgin Mary and newborn Jesus is depicted in the song.
The tune has a pleasant and joyful melody and simple words, and it was written by Jeremias Quintero, who is estimated to have written around 3 thousand Christmas carols.
11.   Canta, Ríe, Bebe
Listeners are encouraged to "sing, eat, and drink" to celebrate Christmas in this Peruvian Christmas carol. Christmas is a time to be joyful, so canta, ríe, bebe! to your heart's delight, as the song says.
Explore the Peruvian holidays and discover the best time and places to visit with our Peru Travel Guide.
12.   El Niño Dios
Spanish Christmas songs to listen to only in Mexico? This is the one you're looking for. Interpreted by Oscar Chávez, this is an important piece that families enjoy singing to in this country.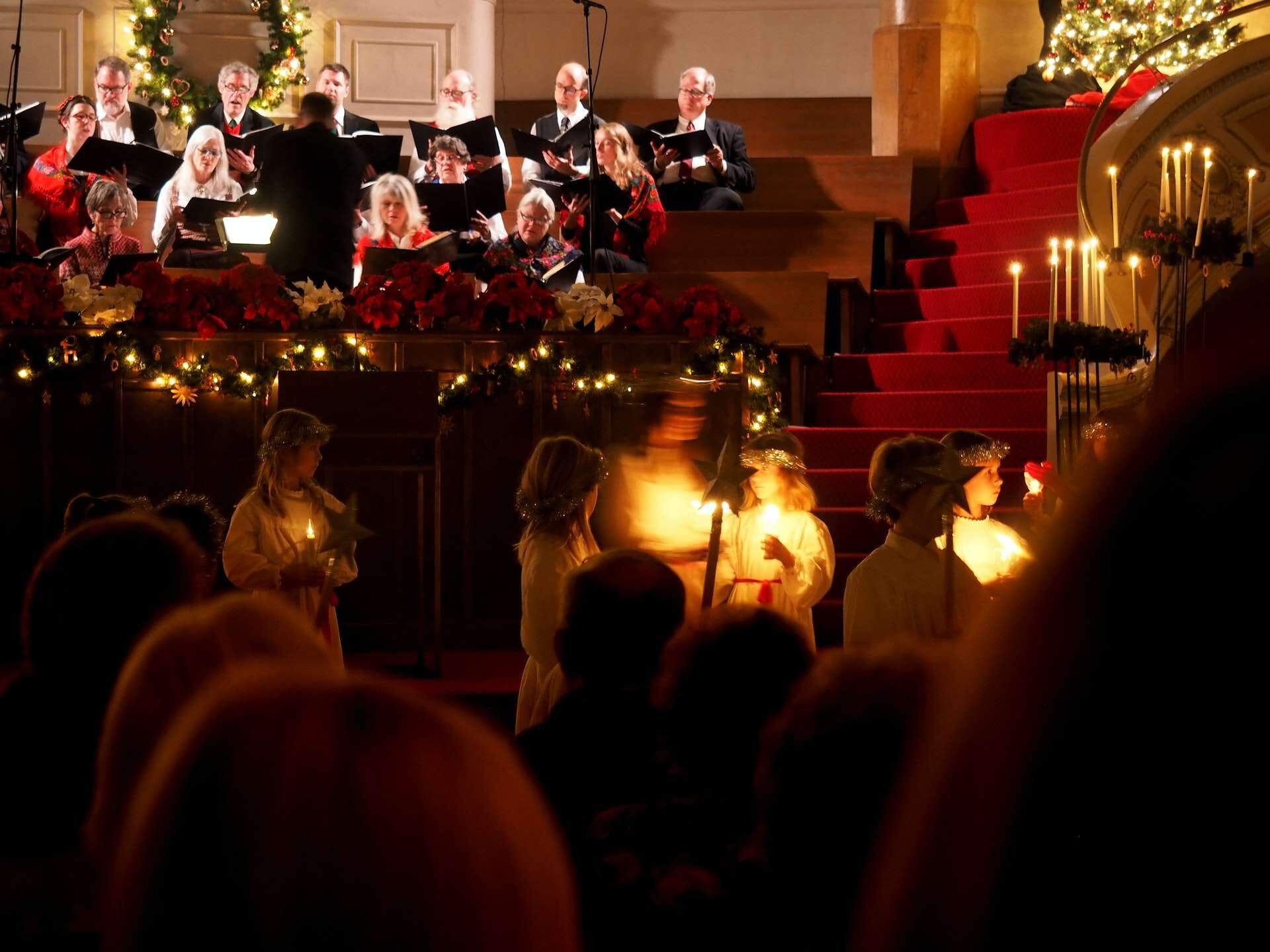 13.   Alegre Vengo
"Alegre Vengo" is a classic Christmas song from Puerto Rico. Spanish Christmas carols are known as aguinaldos in Puerto Rico. Villancicos are religious songs having a religious theme.
The main festivities, as in many Spanish-speaking nations, take place on Christmas Eve, or Nochebuena, rather than on Christmas Day itself.
14.   La Marimorena
It's a catchy Spanish language track with plenty of vocabulary for you to learn. There are several variations of this classic song; Oscar Athie's interpretation is only one example.
Which of the Spanish Christmas songs on the list is your favorite? Did you find the perfect song for the holidays?
Having fun and making the best of the festivities are all that matter when singing these popular villancicos. Add these Christmas songs to your holiday playlist, your family and friends will love them.
Remember, enjoying music in the target language will greatly boost your learning process. If you don't have anyone to practice with, we invite you to try a free 1:1 class or sign up for a free 7-day trial of group classes to see how thousands of students are dominating the Spanish language with SpanishVIP.
Want to learn Spanish, fast?
Download our e-book, Easy Spanish Shortcuts, and learn your first 1,000 Spanish words in under a day!