If there's one thing you can say about Puerto Rico, it has to be you'll be blessed with the most beautiful beaches, sun all year round, snorkeling, surfing, and great deep-sea fishing. 
But that's not all:
The country is full of history, culture, and fantastic food. If you're looking to explore this stunning Spanish-speaking country, then make sure you keep reading.
In this travel guide, we're going to introduce you to the country:
History And Culture Of Puerto Rico
The native population of Puerto Rico was called Taíno. They were ancestors of hunter-gatherer tribes who settled on the island over 1,000 years before the Spanish arrived. They called the island Borinquén and referred to themselves as Boricua.
But this was until Christopher Columbus turned up when things started to change in the county. 
On the first trip, Columbus took some of the Taíno tribe as slaves. On his second expedition in 1493, he returned some of the Taíno captives to the island of Borinquén. But unfortunately, the tribe, the Spanish, claimed the Island in the name of Spain and called it San Juan Bautista.
In 1508, Juan Ponce de Léon started the first European settlement, which they called Caparra, which was a bay on the island's northern coast. And in 1521, Caparra was renamed Puerto Rico or "Rich Port."
As time passed, people began to refer to the island as Puerto Rico. And strangely enough, they renamed the port San Juan. As the port became a city, smallpox was introduced to the island, which wiped out the majority of the Taíno. 
The Spanish enslaved the survivors to mine silver and gold and build settlements for the Europeans.
During the 16th century, the Spanish started importing slaves from Africa to produce sugar cane, tobacco, ginger, and coffee.
They also used the slave to help build fortifications in San Juan to help protect their resources against potential invaders.
While under Spanish colonial rule, the country found levels of economic and political autonomy over the centuries. But after the waves of independence in South America in the 19th century reached Puerto Rico, things began to change.
By 1868 around 600 people attempted an uprising in the mountain town of Lares. Unfortunately for the people of Puerto Rico, the Spanish military stopped the rebellion. But still, to this day, the Puerto Ricans still celebrate "El Grito de Lares" as a moment of national pride.
In 1898, US army forces occupied Puerto Rico at Guánica during the brief Spanish-American War. After the Treaty of Paris, Spain ceded Puerto Rico to the US.
After 1900 the military government ended after Congress passed the Foraker Act and instituted a civil government in Puerto Rico.
 Did you know…?  

Today the country of Puerto Rico is still a territory of the United States, with a difference. Puerto Ricans can elect a non-voting representative but can't vote for the president because they are not part of the electoral college.
So, what about the culture?
Puerto Rico has a beautiful amalgamation of influences from both indigenous and international people. Throughout the country, you'll experience incredible music and delicious cuisine. 
While traveling around you'll find that Puerto Ricans are very friendly people that are happy to accept you in the county. You'll also notice a lot of Puerto Ricans can speak Spanish and English.
Visit Puerto Rico: Best Cities And Towns
If you're not sure where to stay in Puerto Rico, we have you covered. In this section, we're going to show you some of the best places Puerto Rico has to offer:
Old San Juan
It's probably one of the most popular places to visit in Puerto Rico. It's a very old colonial town that was founded around 100 years before Massachusetts.
While exploring San Juan, you'll find an incredible balance between modern and historical roots as one of the oldest settlements in the Americas.
San Juan is a beautiful, safe, vibrant city in the world, which makes it a lovely place to stay.
Throughout the city, you'll find colorful streets which have uniquely paved roads. You'll also find some great restaurants, bars, and cafes.
If you're in the city you have to check Old San Juan. In Old San Juan you'll find all the colorful historical colonial buildings.
Carolina
Carolina is found on the northeast end of the island and lies on the coast. The town of Carolina is one of Puerto Rico's most important tourist centers due to the proximity of Luis Muñoz Marín International Airport (San Juan Airport).
Around the area, you have four Puerto Rico beaches to explore, which makes it one of the most popular cities among tourists. One of the most popular beach locations in Isla Verde. Isla Verde Beach is divided into three sections, which offer different things.
Guaynabo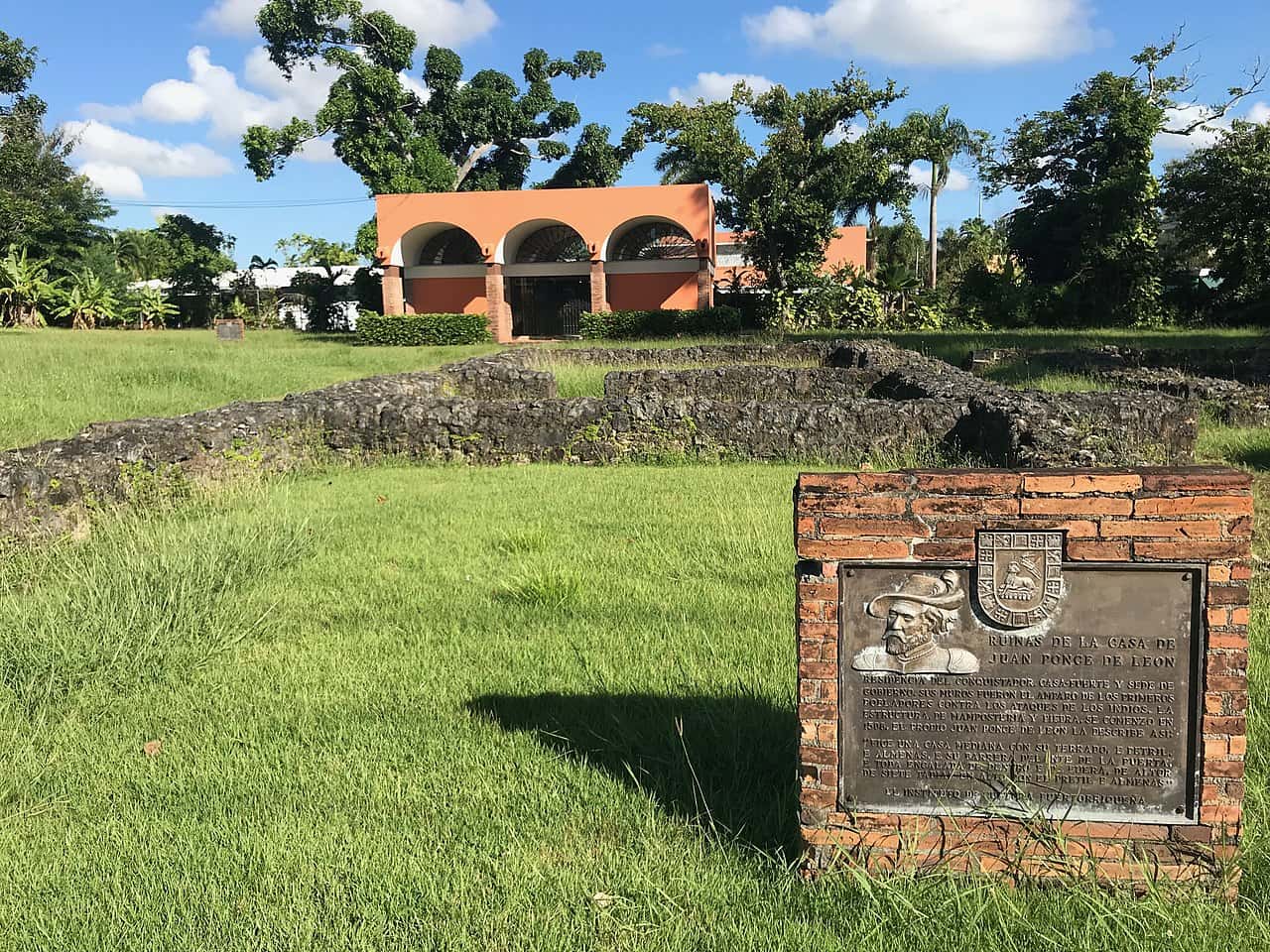 You'll find Guaynabo close to Carolina, and it's known for being Puerto Rico's Capital of Sports or "Capital del Deporte." It's also one of the oldest settlements in Puerto Rico.
What brings people to the area is the Caparra Ruins Historical Museums, which includes the ancient fort and settlement founded by the explorer Juan Ponce de Leon in 1508. 
Top Tourist Attractions: Discover Puerto Rico
There's so much to do and explore in Puerto Rico, making it hard to find the places you must visit. In this section, we're going to lay down some of the must-sees, so you can discover Puerto Rico in all its glory:
El Yunque National Forest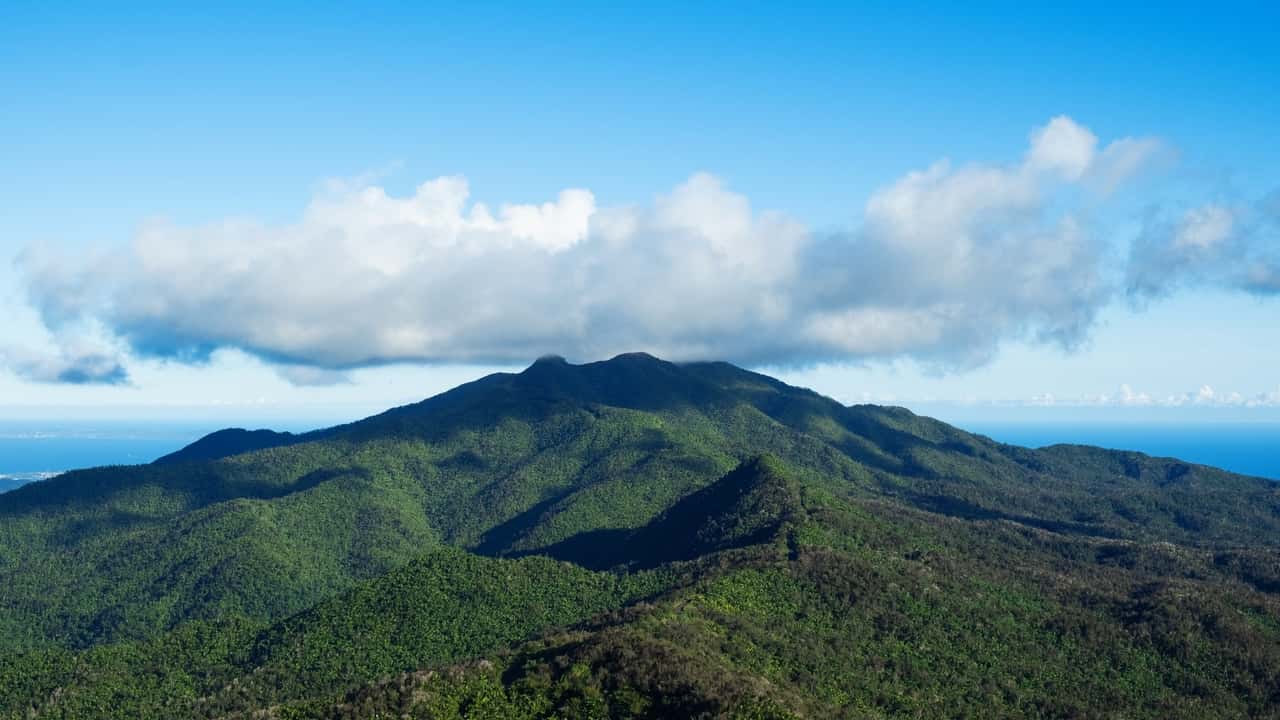 If you're looking to explore some of the lush lands Puerto Rico has to offer, then you should take a look at El Yunque National Forest, which is spread across the Luquillo Mountains.
While hiking the trails of El Yunque Rainforest, you can take a closer look at over 240 species of trees and hundreds of plants. At the peak of the forest, you'll be 3,500 ft above sea level and cover 43 square miles.
Another great thing to explore in the area is La Coca Falls, which is an 85-foot cascade that draws tourists in from all over the world.
Fuerte San Felipe Del Morro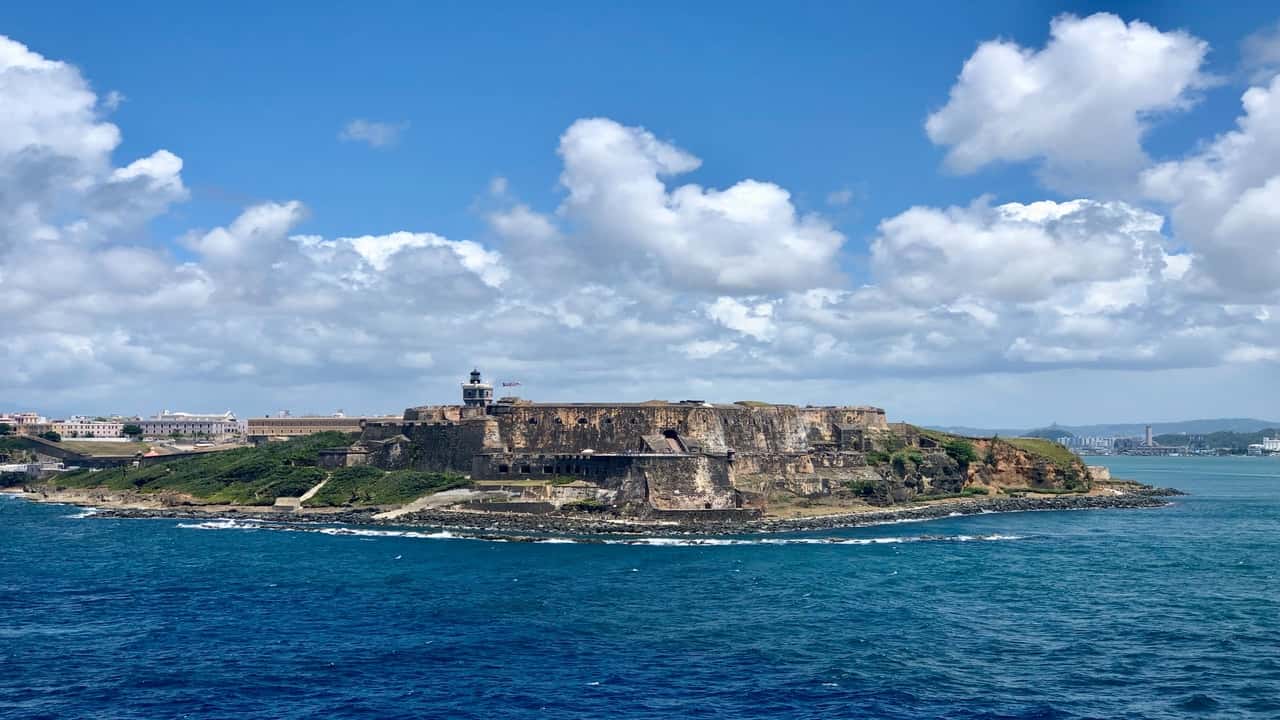 Also known as El Morro. The Spanish built the fort to protect the entrance of Old San Juan Bay. You can see the port perched above the sea. 
The site was built in 1539 and has been designated a National Historic Site and a UNESCO World Heritage Site. It took 250 years, and it's one of the largest Spanish forts in the Caribbean.
Today the fort features a maze of ramps, barracks, dungeons, and tunnels. Walking around the fort gives you a glimpse of what life must have been like in that era.
Camuy Caves
You'll find stunning subterranean caverns in a 268-acre park. It was formed over one million years ago by the Camuy River. The Camuy caves are one of the most extensive underground formations in the Western Hemisphere. 
 Did you know…?  

Incredibly, only 11km of the limestone caves have been fully explored. In the 11km that's been explored, they have found sixteen entrances.
You can book tours to explore the cave and two sinkholes, where you'll see classic examples of stalagmites, stalactites, and bats. 
Vieques And Bioluminescent Bays
Why not take island excursions or beach hopping?
You'll find the island Vieques about eight miles from the mainland of Puerto Rico. Over time the island has become an enormous tourist attraction, with many small resorts, hotels, and shops lying on the island.
But it's not just the hotels and secluded beaches that bring people to the island. Puerto Rico's central selling point is Mosquito Bay or "Bioluminescent Bay".  In this location is where you'll find some of the brightest bioluminescence in the world.
You can take a tour of the Bioluminescent Bay by boat, canoe, or kayak. The time to experience this phenomenon is during the night when you can watch trails of light follow behind you. 
Whale Watching In The West Coast Rincon
If you've been dying to see whales in their natural habitats, then Rincon is an excellent place to catch a glimpse of humpback whales.
The best time of year to see whales in the air is from mid-January to march. You'll find the beach town on the west coast of Puerto Rico.
Another great thing to do in the area is surfing. Rincon became the "mecca" of surfing after the World Surfing Championships in 1968. On the beaches, you can find 15-foot waves, so it's not for the faint-hearted.
Observatorio de Arecibo
It's a 20-acre dish that is set in the sinkhole. The Arecibo Radio Telescope is where astronomers have proved the "music of the stars" and examined the moon and many other planets. 
They still use radio telescopes to Search for Extraterrestrial Intelligence. They also used this location to film the Jodie Foster film Contact.
You'll find the Arecibo Radio Telescope towards the northwest coast of the island.
Flamenco Beach
If there's one beach you have to visit on your trip to Puerto Rico, then you have to check out Flamenco Beach.
The beach provides beautiful white sands and turquoise waters that shine in the sun. The tropical paradise has something for everyone. You can chill out on the sands, drink cocktails, or take part in watersports such as scuba diving or snorkeling with sea turtles.
If you're looking to take part in a bit of surfing, then you have to visit the horseshoe bend on Flamenco Beach for some of the most outstanding surfing opportunities.
Toro Verde Adventure Park
If you're looking to get your blood pumping and bring a slice of adventure, then a visit to Toro Verde Adventure Park is a must. 
The park is home to some fantastic adventure opportunities, including zip lines, rope courses, and rock climbing which bring some spice to your life.
 Did you know…?  

During the zipline, you'll be strapped horizontally in a full-body harness and sent down the 4,745 feet. The zipline is called the "The Beast" and is listed in the Guinness Book of World Records for being the longest zipline in the world.
How Much Should You Budget For Puerto Rico?
Anyone that thinks about traveling to Puerto Rico will be wondering how much they should plan to budget for the trip. And as with any country, it depends on how you want to travel.
Puerto Rico isn't the cheapest place to travel, mainly because many rich people have moved there from the US, which has inflated prices.
In this section we're going to give you a rough idea of how much the average holiday goer spends on their holiday:
Costs Per Day:

$100-$200

Solo Traveler:

$700-$1,400 per week.

For A Couple:

$1,400-$2,800 per week. 
Again, this will all depend on where you want to stay, where you want to eat, and what you want to do while you're traveling.
Let's break down the costs a little further:
Accommodation:

$36-$210+

Meals:

$13-$31

Drink:

$5-$30+

Travel:

$5-$14 for local travel, $57 to travel between cities.

Entertainment:

$15-$50+
As you can see above, there's a massive difference in price ranges. You can do the holiday for cheap, but it usually requires eating street food and staying in hostels.
The problem is:
Many people who head over to Puerto Rico don't want to spend their time eating street food or sharing a dorm with other people.
Kiwi.com
Why Choose Them?

Plan Your Trip Here

Competitive Prices
Plan Your Full Trip From The Website
Provides Excellent Support
Get Price Alerts On The Move
Manage Your Bookings
What Should I Know Before Traveling To Puerto Rico?
People that aren't used to traveling, can find it a daunting experience. So, to help you out in advance here are a few things you should know before traveling to Puerto Rico:
You Have To Be 18 To Drink
If you're a college student, you might be happy to know that the drinking age in Puerto Rico is 18. You'll still need to provide proof of age, so make sure you take your ID with you if you plan to go to nightclubs.
You should also note that Puerto Rico is very strict on drunk driving laws, and they will hand out massive fines if they catch anyone.
Puerto Rico Isn't Just About Beaches
The country is a very diverse island, and while the sandy beaches are stunning, it has far more to offer people. You'll find anything from karst formations, cave systems, mountains, tropical rainforests, and dry forests.
You Can Use US Dollars
Due to Puerto Rico being a commonwealth of the United States, its local currency is the US dollar. If you're traveling from the states, it makes the money situation very easy. 
You'll also have access to American banks and ATMs, which means you don't have to worry about exchange rates.
Sometimes You Need To Dress Up
You won't find many locals wearing bikinis unless they are on the beach. If you walk around the capital of San Juan, you'll find many people dress up to walk around the city.
If you're wearing sandals or a bikini while walking around the city, you'll get quite a few funny looks from the locals.
Puerto Rico Has Beautiful Islands To Explore
Off the coast of Puerto Rico, you'll find smaller offshore islands. If you take a trip to these islands, you'll be blessed with stunning beaches, coral reefs, and wild horses.
Vieques is one of the most popular islands, which is known for its black-sand beaches. But the standout feature of the island is Mosquito Bay, which is recognized as the brightest bioluminescent bay by the Guinness Book of World Records.
You Don't Have To Speak Spanish… But It Does Help
In 1993, Puerto Rico declared it has two official languages, Spanish and English. This meant visitors don't have to be bilingual to get by on the island. In the city of San Juan, you'll find most of the people speak English, but with some people, you'll have to meet them halfway.
Traffic Jams Can Be A Huge Problem
The island is relatively small, so it's not hard to drive from one side to the other. The problem comes with traffic jams, which are inevitable when you're driving. If you're only planning on staying there for a few days, you should save yourself the stress of driving.
The Food Is Amazing
The country has a wealth of incredible food for you to try and some great restaurants. If you travel there, you'll never be short of food options. And if you don't fancy trying some of the local cuisines, you can find American chain restaurants there.
You Should Tip The Staff
Tipping is expected in Puerto Rico, just like it is in the United States. You should expect to tip at least 15-20 percent of the check if you're in a restaurant. And if you travel in a taxi, you should tip at least 15 percent of the fare.
Are 4 Days Enough In Puerto Rico?
So, you want to travel to the Caribbean destination, Puerto Rico, but you only have four days available, and you don't know if it's worth it? In our opinion, we'd say yes, four days is plenty of time to explore the country and take a mini-break. 
World Nomads
What's Covered?

Click Here for More Details

Travel Accidents

Overseas Dental

Delayed Baggage

Digital Nomads

Pregnancy

Stolen Credit Cards

Stolen Passports

And Much More…
You won't be able to travel the whole country due to the traffic and limited time frame. But you will be able to see some of the highlights that I've mentioned in previous sections. In case you don't mind driving around the island, here is a good option you might take:
Discover Car Hire
Why Choose Them?

Book Your Car Now

Located At Most Airports In The Country
No Hidden Fees
24/7 Customer Service
Free Cancellation
Provides Information You Can Trust
Must Be 22 Years Or Older
Wrapping Up!
With so many options Puerto Rico has to offer for you to truly enjoy the Caribbean wonders, learning travel Spanish before planning your trip not only will help you get around your destinations more easily and communicate fluently with the locals but totally enrich your travel experience.
Try a free private class or sign up for a 7-day free trial of our group classes to see how thousands of students are dominating the Spanish language with SpanishVIP.
Want to learn Spanish, fast?
Download our e-book, Easy Spanish Shortcuts, and learn your first 1,000 Spanish words in under a day!