One of the most commonly spoken languages in the world. There are several Spanish speaking countries where Spanish is considered the official language and others where a large part of their population uses it.
In the world, there are hundreds of languages and forms of expression. Globalization and technological evolution have allowed us, as a society, to communicate more effectively and directly no matter where we are, however, mastering a language to perfection will give you a new air and a remarkable competitive advantage.
When we choose a particular language to learn, we must take into account the benefits it can bring us and if it really is a worthwhile investment. Spanish is third in the ranking of most studied languages in the world, right behind English and French.
Millions of people in the world speak Spanish, and there is a huge list of countries where it is considered as their official language, so if we are talking about choosing a language that is truly useful in today's society there is no doubt that Spanish is the most suitable option.
The motivation to learn Spanish even goes beyond its effectiveness in everyday life. It is a fascinating language that will open the door to get to know many exquisite cultures and traditions.
In this article, we will show you the complete list of countries where Spanish is the official language, and all those nations where it has taken hold in recent years, and of course, a little history to know why Spanish is spoken in those places.
Spanish-speaking population around the world
Under the label "Official Language: Spanish", we can find 21 countries. According to the Cervantes Institute Yearbook: Spanish in the World, in 2021, almost 493 million people have Spanish as their native language, making it the second most spoken native language just below Mandarin Chinese, and the third language in terms of the global number of speakers.
The group of potential users of Spanish in the world (which includes the group of people with native domain, limited competence, and foreign language learners) exceeds 591 million people. 
The number of Spanish speakers will continue to grow exponentially the next five decades and has already grown popular in countries where it's not considered an official language. Although this is due to multiple factors, the most significant one is the massive migration of Spanish-speaking people around the world. 
Today 430 languages are spoken in the United States alone and no less than 40 million people speak Spanish, and it is estimated that by 2060 it will be the second largest Spanish-speaking country in the world after Mexico and over Spain. 27.5% of the United States population will be of Hispanic origin. Mexican, Cuban, Colombian, Venezuelan, and Central American migration has been playing a fundamental role in this regard.
This year, more than 24 million students will be learning Spanish as a foreign language. No wonder since 21 countries in the world with an impressive potential for investment and cultural, tourist, geopolitical and economic development have it as an official language.
After all those facts, you won't have any doubts about the advantages of learning Spanish. Here's the complete list of countries where it is spoken, perhaps you will dare to visit them someday. 
List of Spanish Speaking Countries in the World
Spanish-speaking countries are very diverse, they have different customs and impressive landscapes, knowing some of these is a unique experience that you will surely not regret, and you will even realize that it is spoken in countries that were practically impossible to imagine. 
Countries where Spanish is the official language
Most Spanish-speaking countries are located in the Americas: North, Central and South America. Only one in Europe.  Those countries are Argentina, Bolivia, Chile, Colombia, Costa Rica, Cuba, Dominican Republic, Ecuador, El Salvador, Guatemala, Honduras, Mexico, Nicaragua, Panama, Paraguay, Peru, Puerto Rico, Spain, Uruguay and Venezuela. 
1. México
Sharing borders with the United States and with over 130 million inhabitants, Mexico today has the largest Spanish-speaking inhabitants in the world. It's a country with great cultural influence in the region and for many years has been a quarry of iconic artists, its landscapes are spectacular and its region was the base of the Mayan and Aztec civilizations.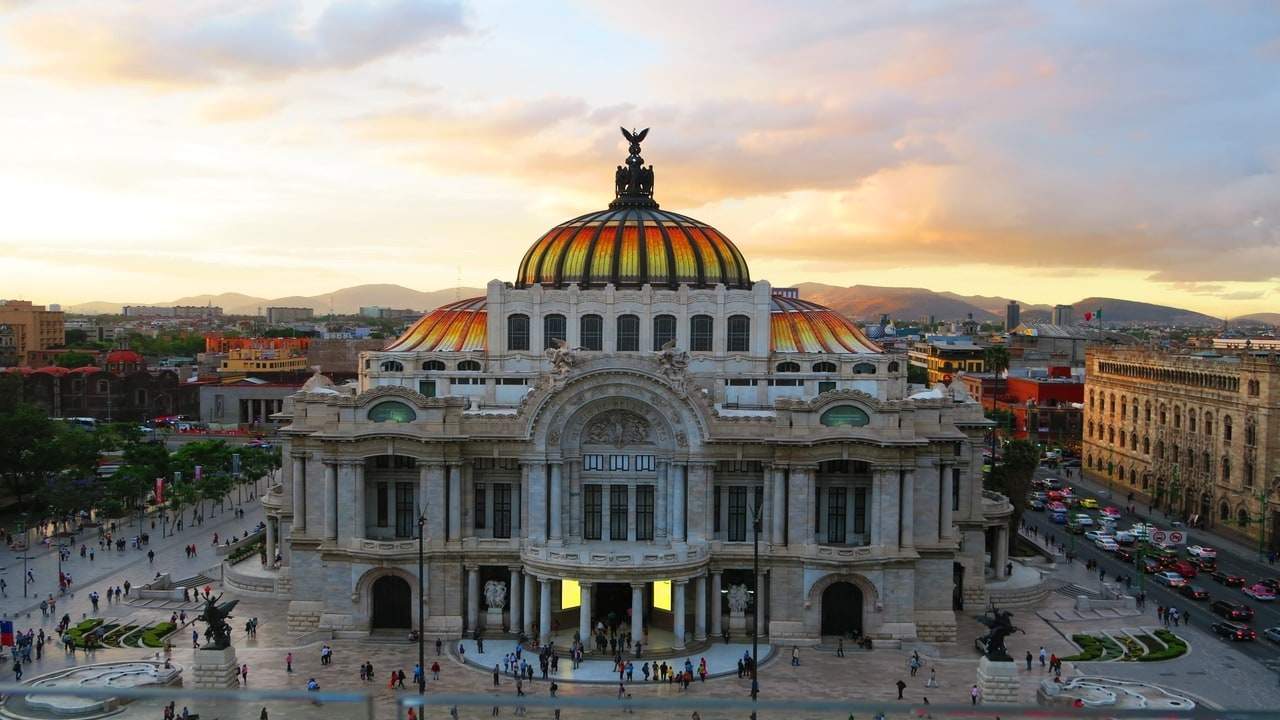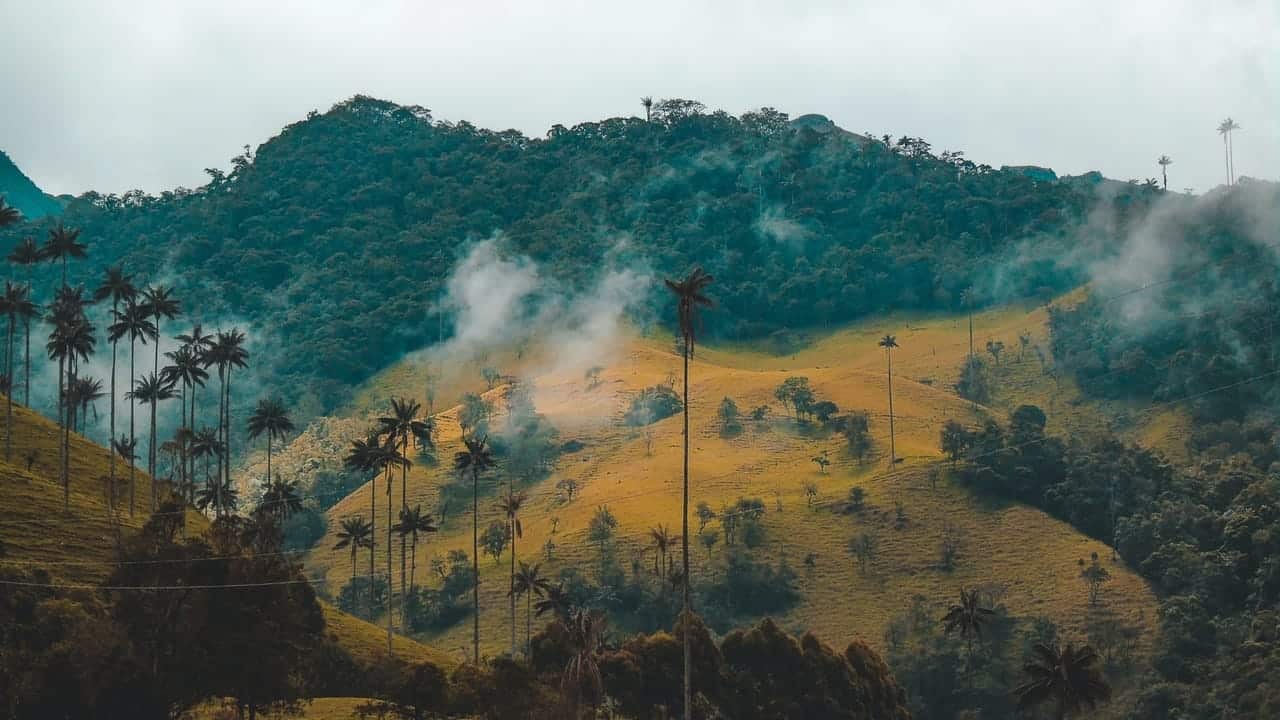 Colombia is an incredible country, its coffee is considered one of the best in the world, so if you ever visit it, do not hesitate to try it. Coasts in this Spanish-speaking country are very touristy because of their invaluable beauty, and their musical rhythms are very danceable and happy.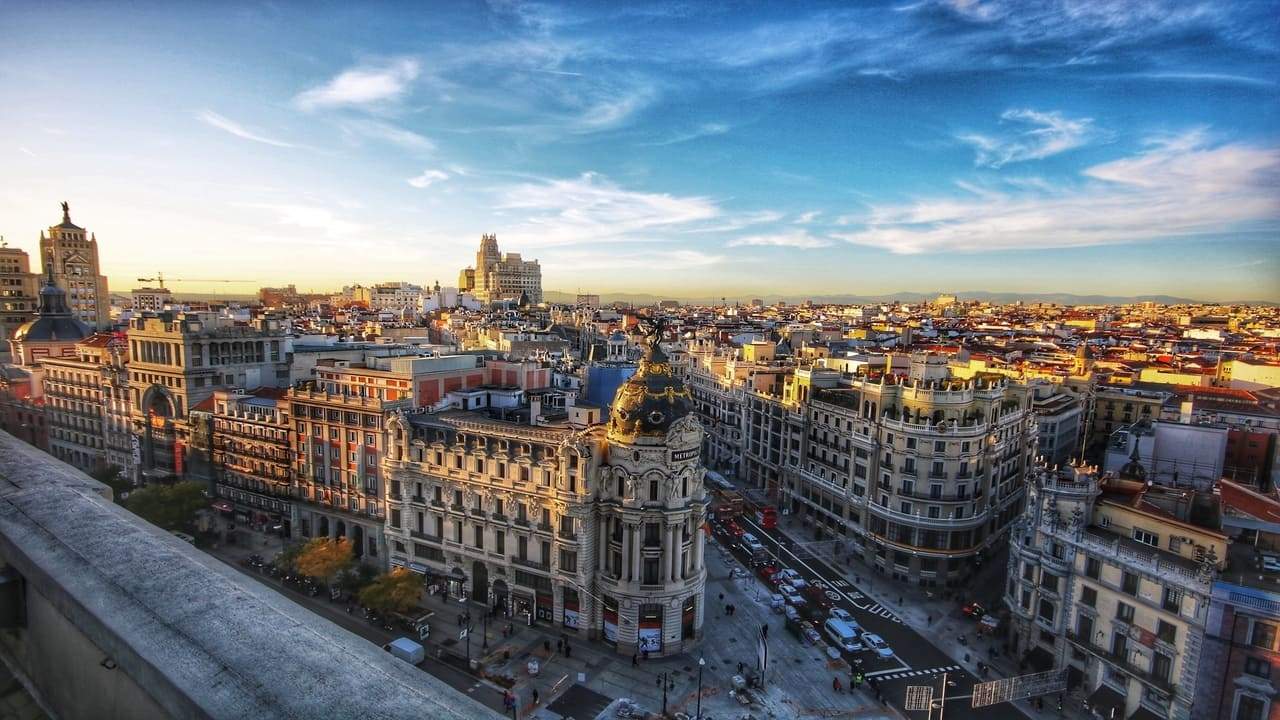 The motherland and cradle of the Spanish language, since the times of the colony Spain managed to establish a powerful empire, and although most of the nations under its power at that time are already free and sovereign, Spanish is and will be its mother tongue. Do not hesitate to place it on your list of destinations.
Spain Spanish is different from the one you find in South America. You should have read that Spanish-speaking countries have variations in vocabulary and accent but this difference is quite remarkable.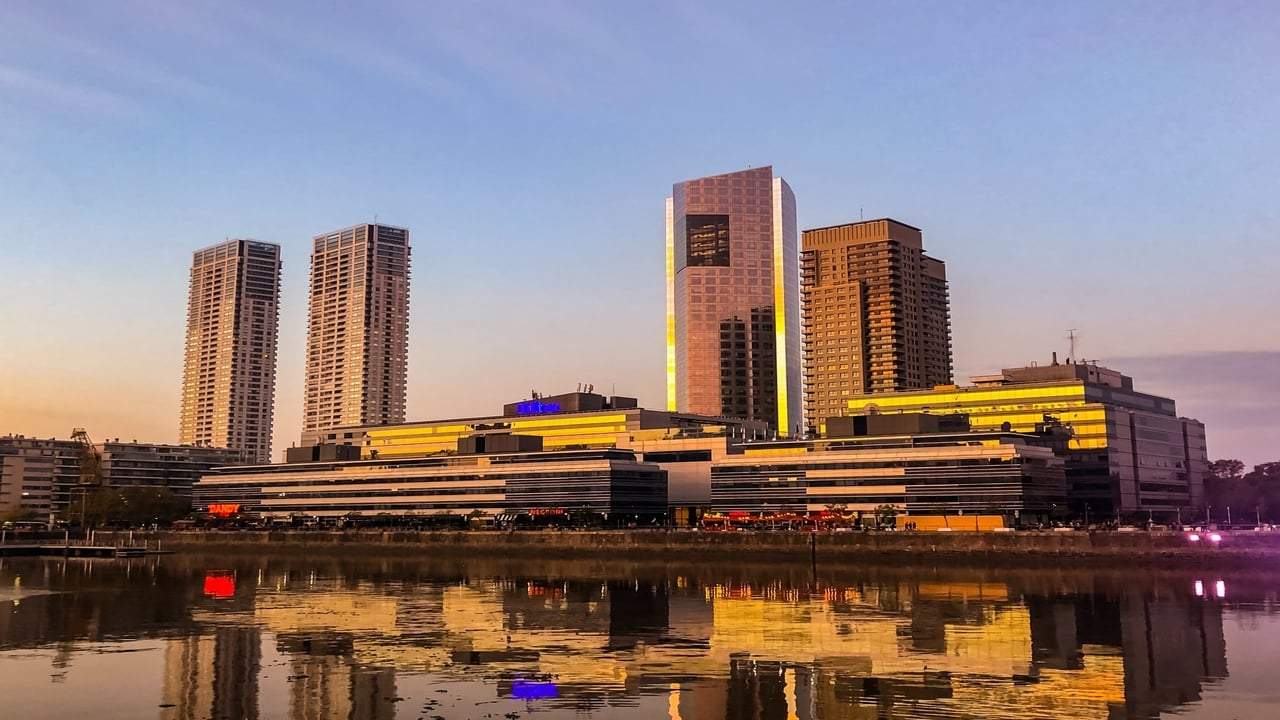 Not only tango and soccer define Argentina, but its majestic architecture also makes it one of the most cultural and photographic countries in the world, its European colonial appearance and its infinite bars and restaurants will guarantee you an experience full of mysticism and romanticism.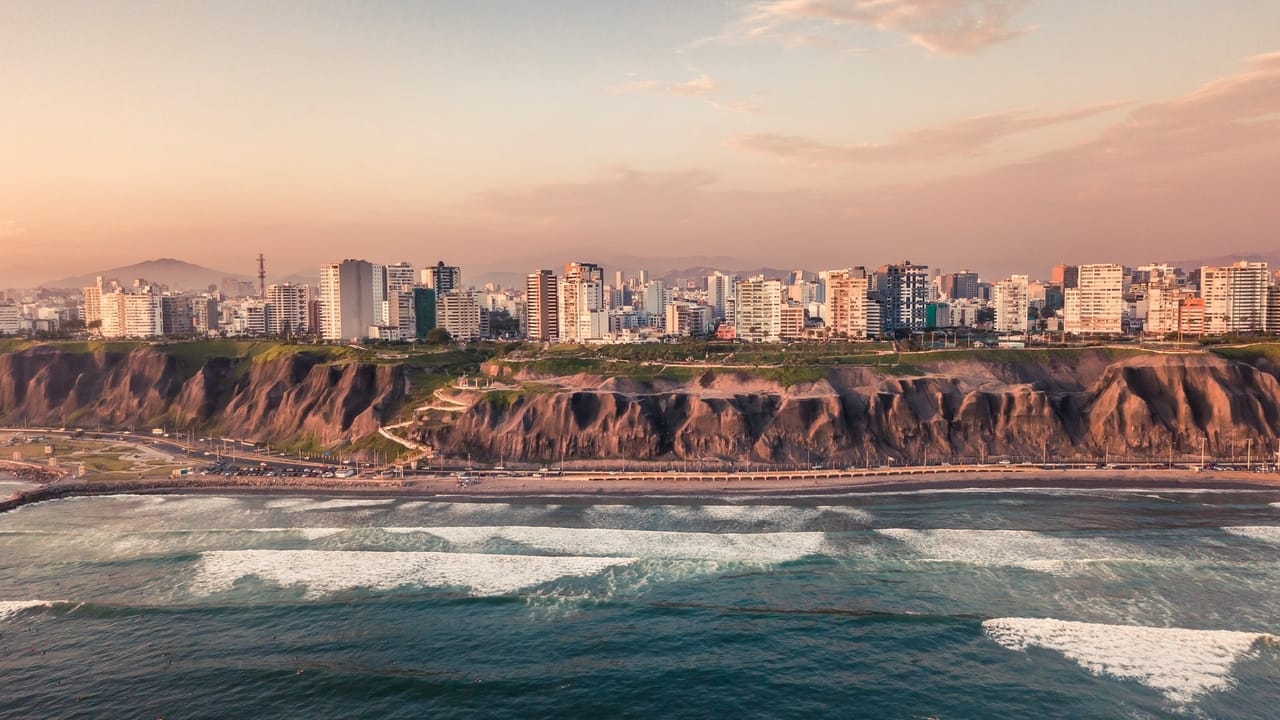 Cradle of the Inca civilization and of the best ceviche of the planet, a very cultural country and rooted to the indigenous customs. Do not hesitate to visit the iconic ruins of Machu Picchu and the mythical Nazca Lines.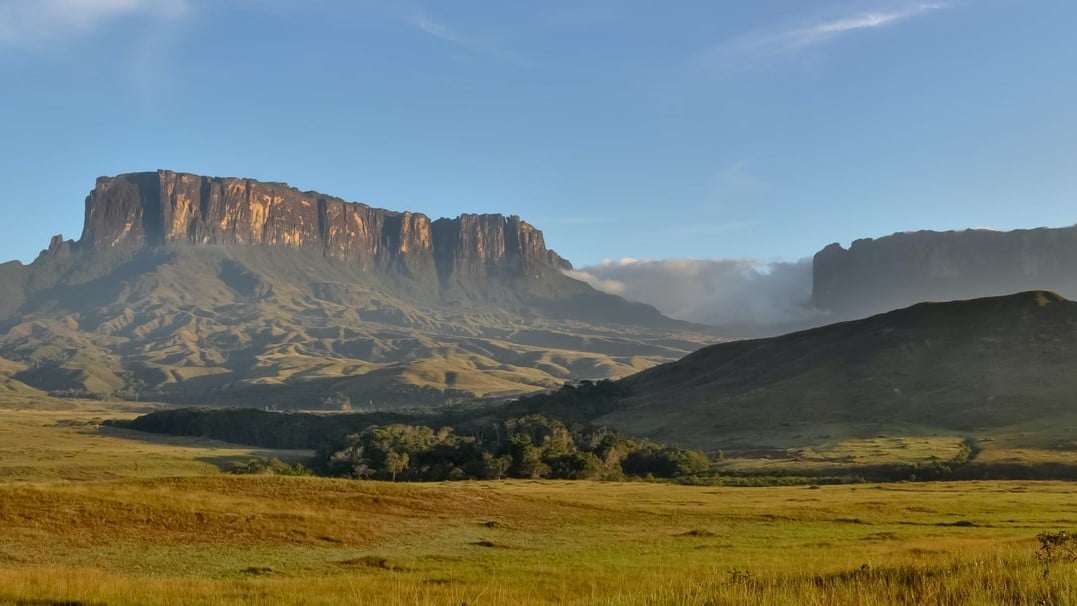 With imposing coasts, jungles, rivers, snow and plains, Venezuela offers the greatest diversity of imposing landscapes in the same country, in which multiple foreign cultures converge thanks to massive migrations in the last century. Today, Venezuela's political and economic situation is not the best, but it still has much to offer.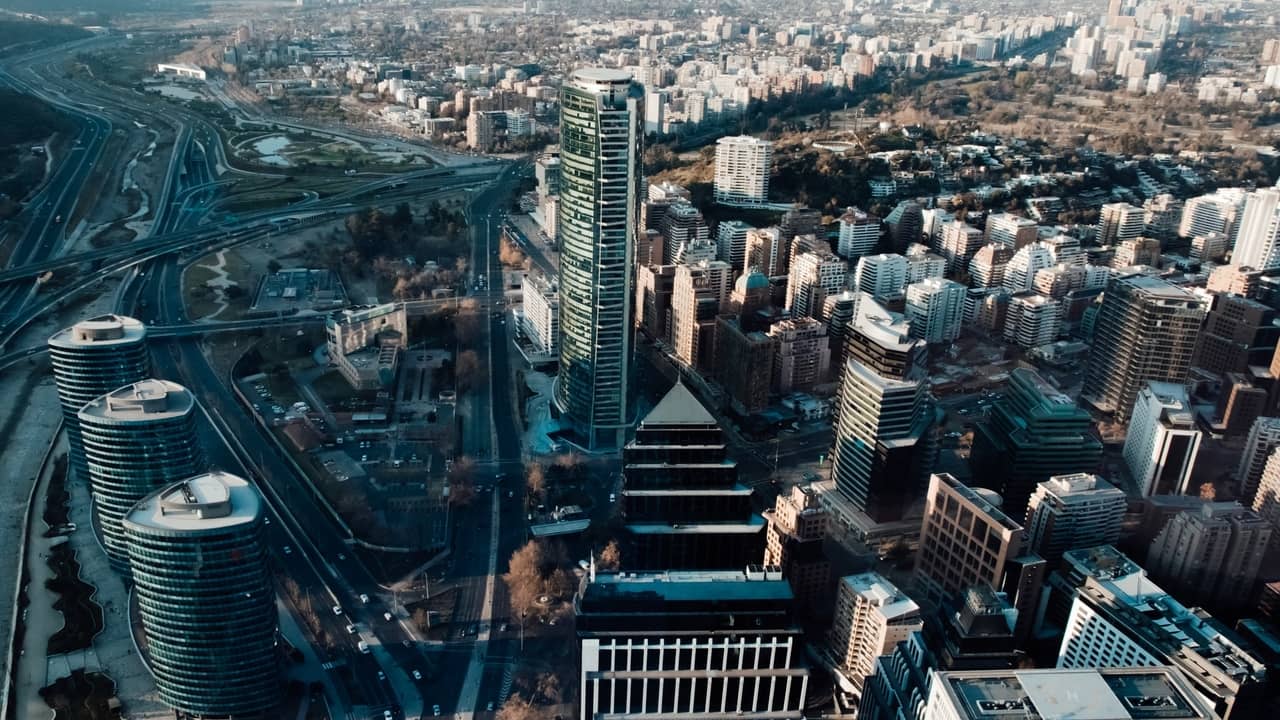 It is considered the most developed of the Latin countries and like its beautiful landscapes like Easter Island, Punta Arenas, Valparaiso and its international festival of the song of Viña del Mar, it has a fascinating history. Don't hesitate to put Chile on your list of must-see destinations, you won't regret it.
People say their Spanish language is difficult to grasp.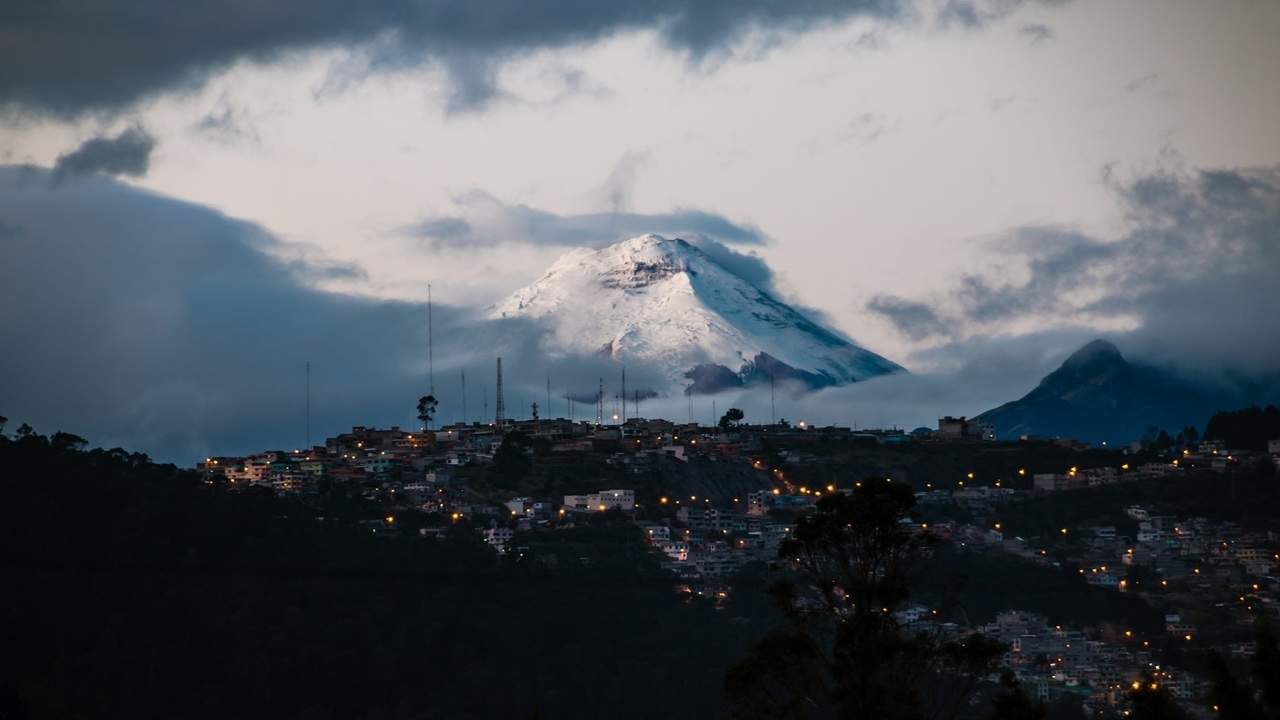 Ecuador is another country recognized for its excellent coffee, and its privileged location. The Galapagos Islands are a must see destination, as well as the beautiful streets of Quito and Guayaquil.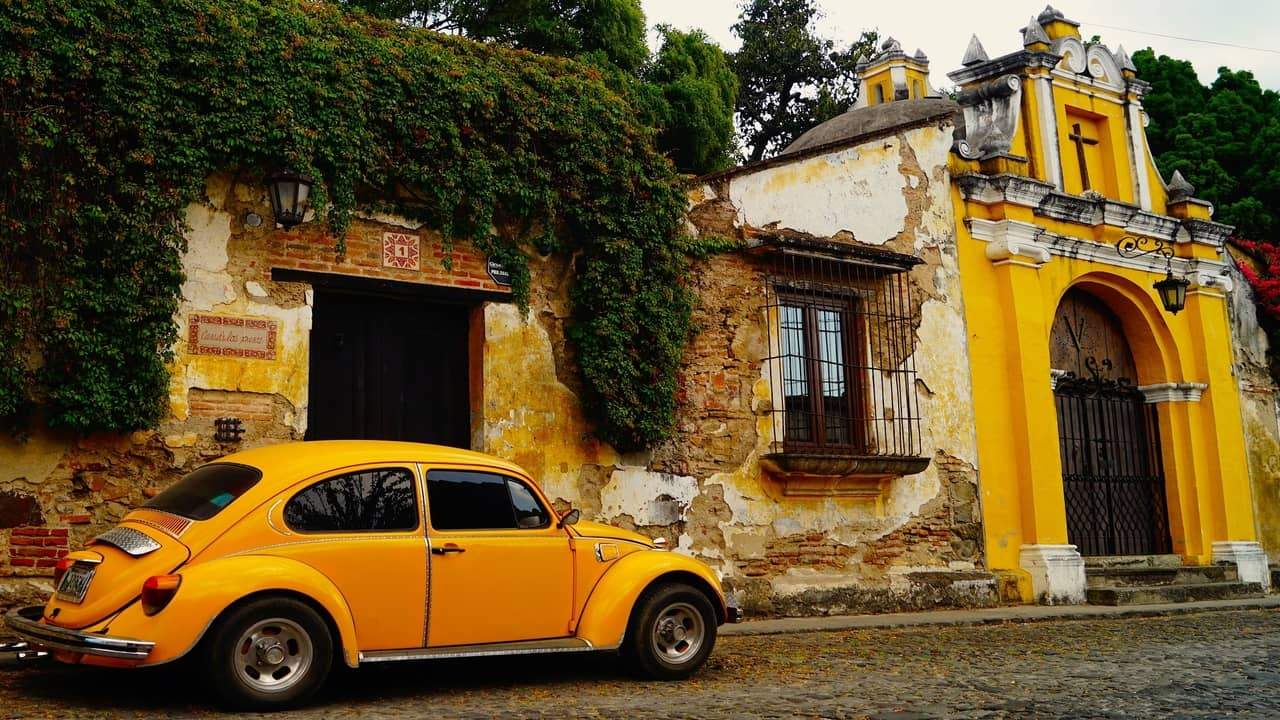 Located in the heart of Central America, Guatemala enjoys a prominent culture and history, a trip there will guarantee you an unforgettable adventure, just as Mexico was part of the Mayan Empire.
Planning to visit Guatemala soon? Don't forget to check our guide on Guatemalan slang to sound like a real Chapín!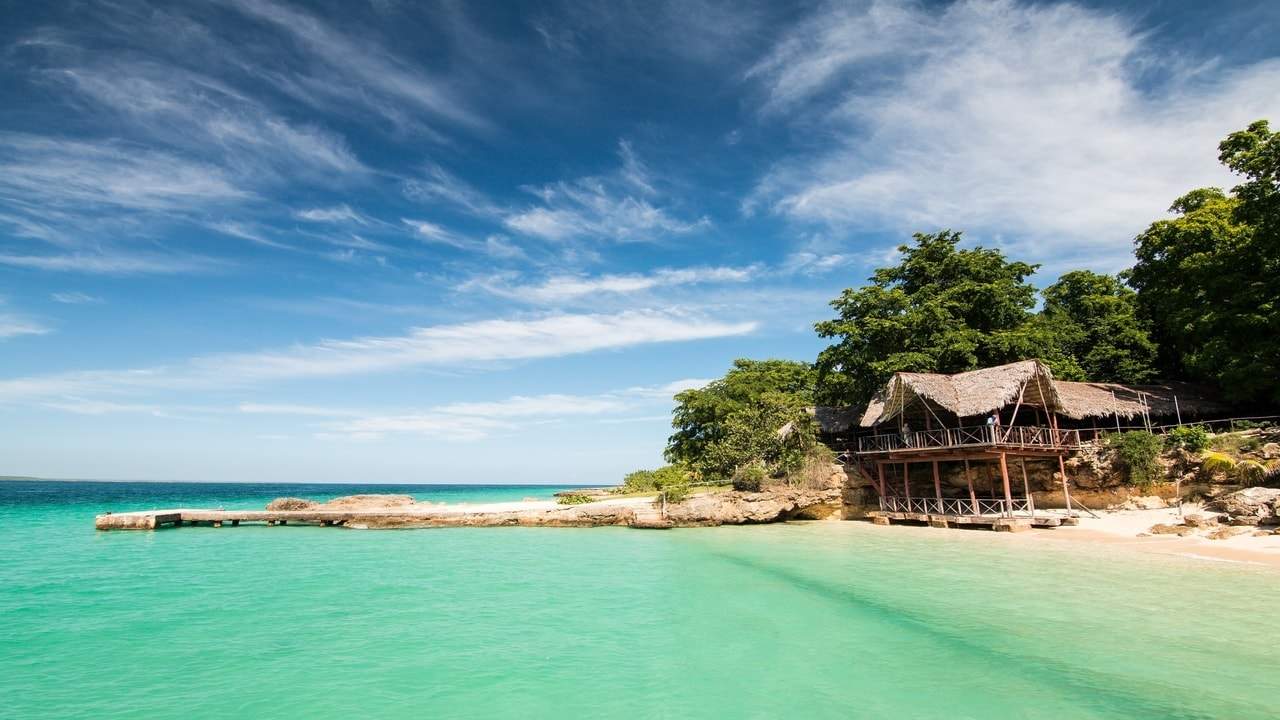 With almost 12 million inhabitants, Cuba is the largest island in the region and its history has been part of the Latin culture, the Cuban migration that went to USA and Venezuela has considerably influenced the gastronomy and the slang vocabulary of these countries.
A tour of Havana is a trip to the past, and you will enjoy it better in one of the old vehicles.
The Latin country with the most indigenous influence, even Spanish and the Latin indigenous language converge, La Paz is an incredible city located in the heights, try some gastronomy, you will surely be enchanted.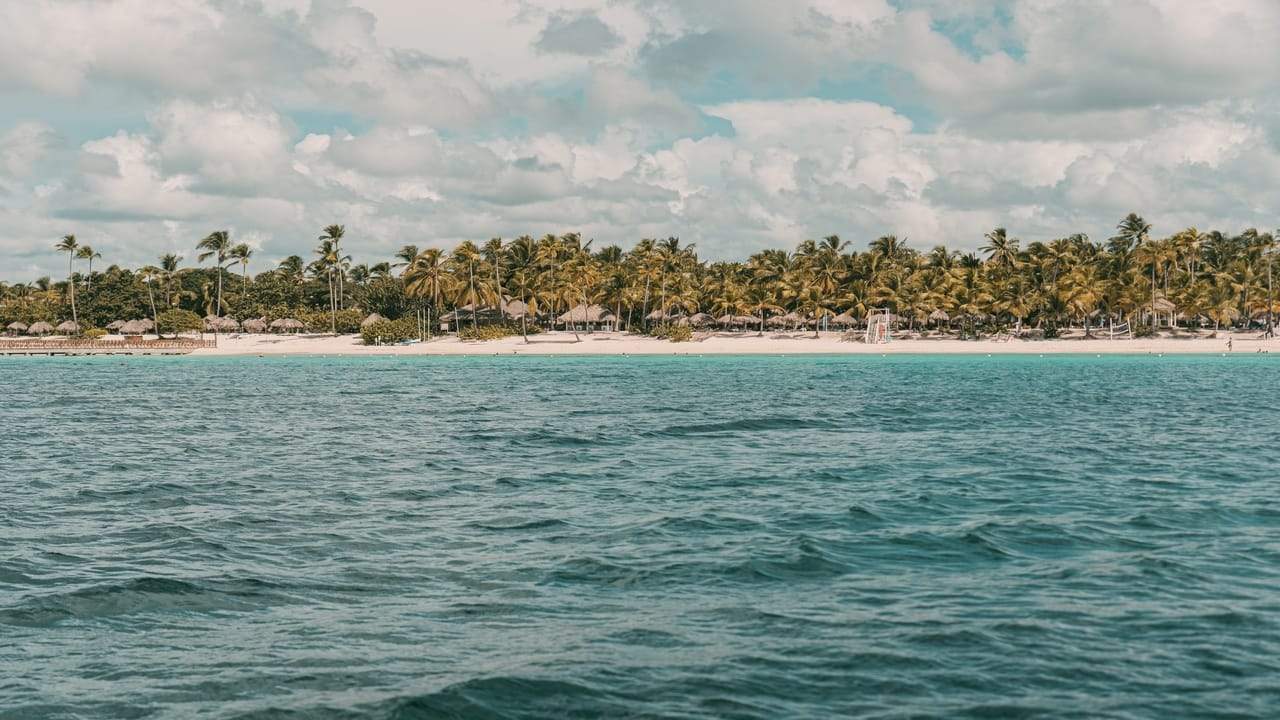 From its beautiful streets have come some of the most catchy and danceable rhythms in the world: The Dominican merengue and bachata. You should not miss visiting Punta Cana, take a walk through La Romana or go to some of the local baseball league games, they are great.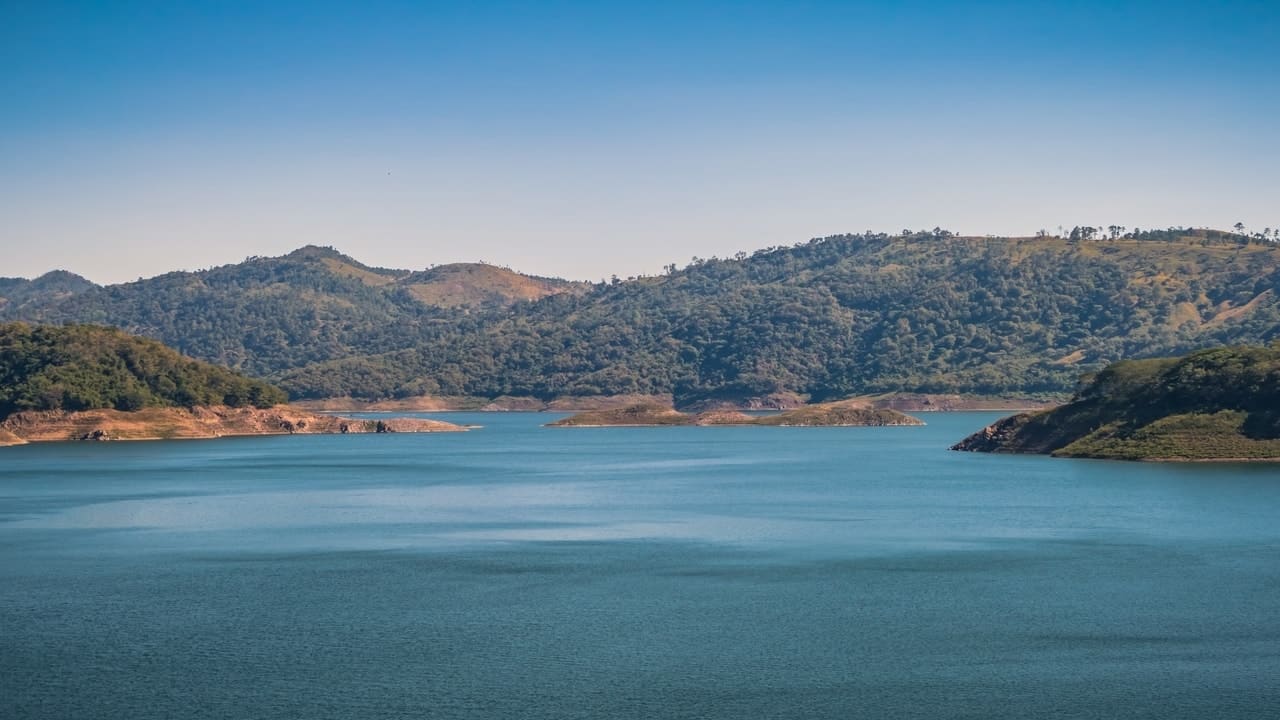 Honduran culture is exquisite and its gastronomy too, you should add it to your list of Central American destinations.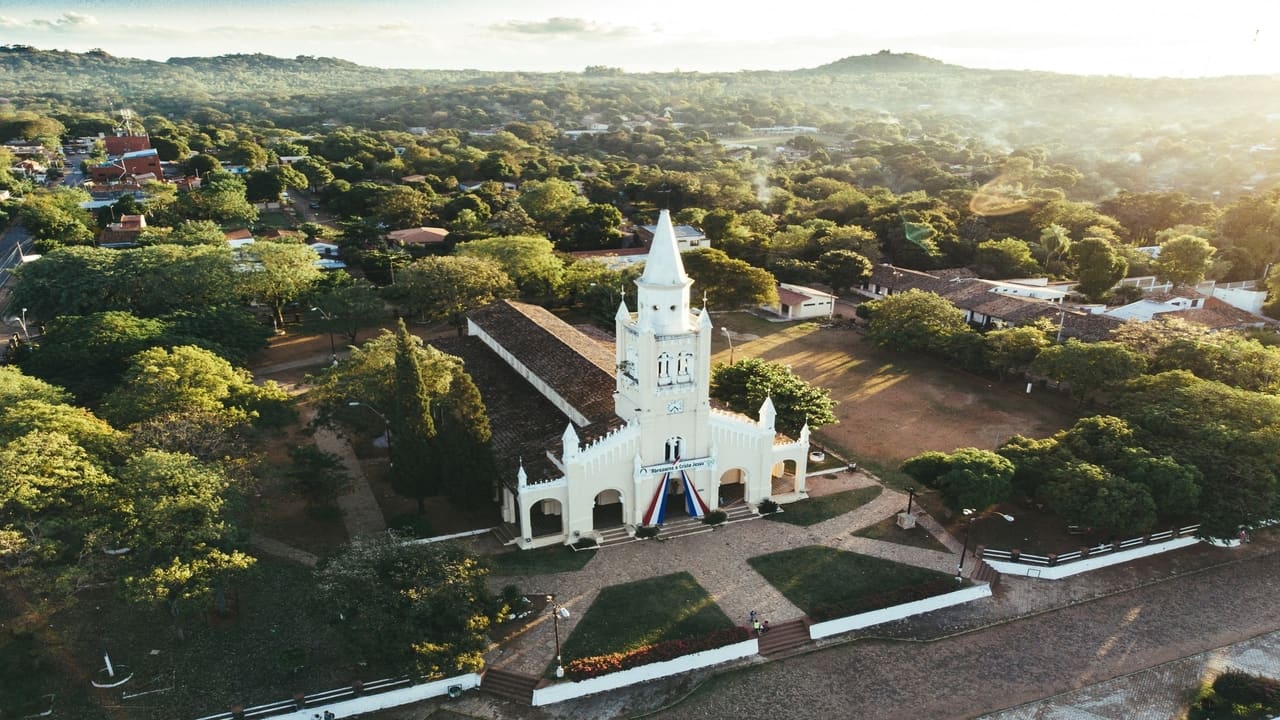 Even though it is a small country the beauty of its landscapes is amazing, the Iguazu Falls on the border between Argentina, Brazil and Paraguay is one of the most beautiful places in the world.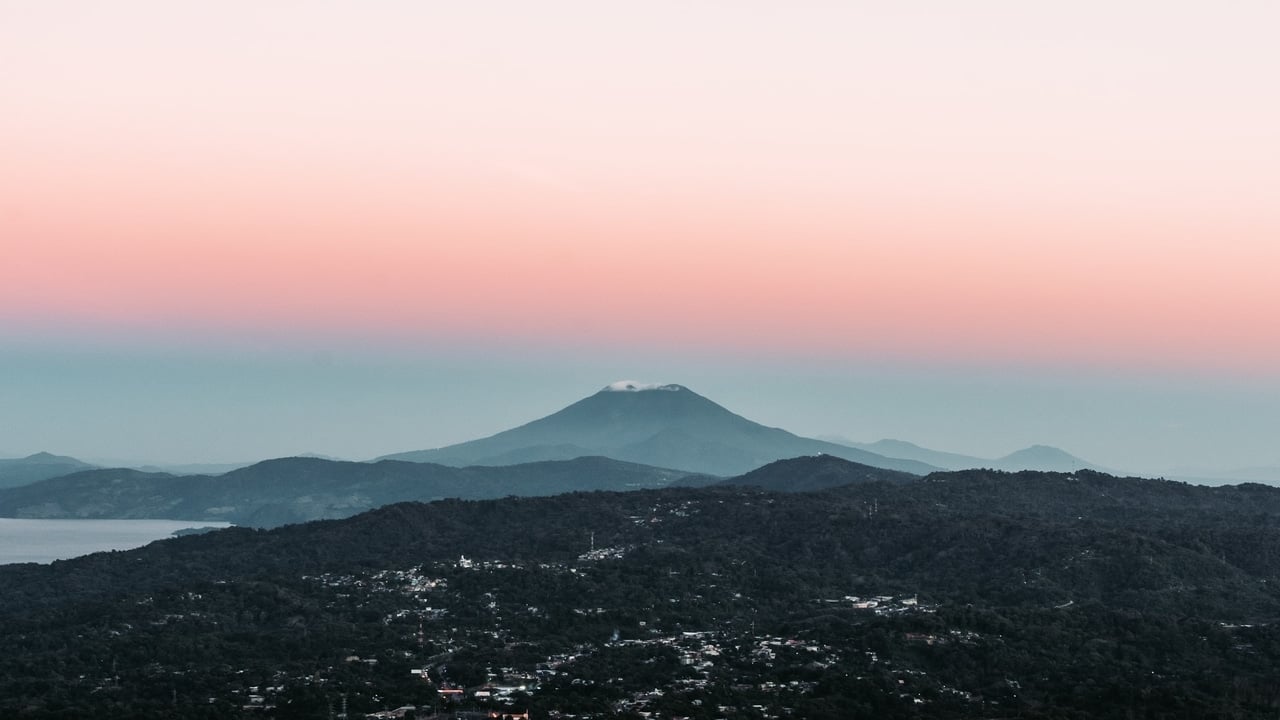 Located in Central America, this country offers an interesting culture and tourist sites that you must see someday, they maintain ruins from the Mayan era in the iconic town of Joya de Cerén. 
Small country but with fascinating Spanish jargon. Check out our full guide on Salvadoran slang.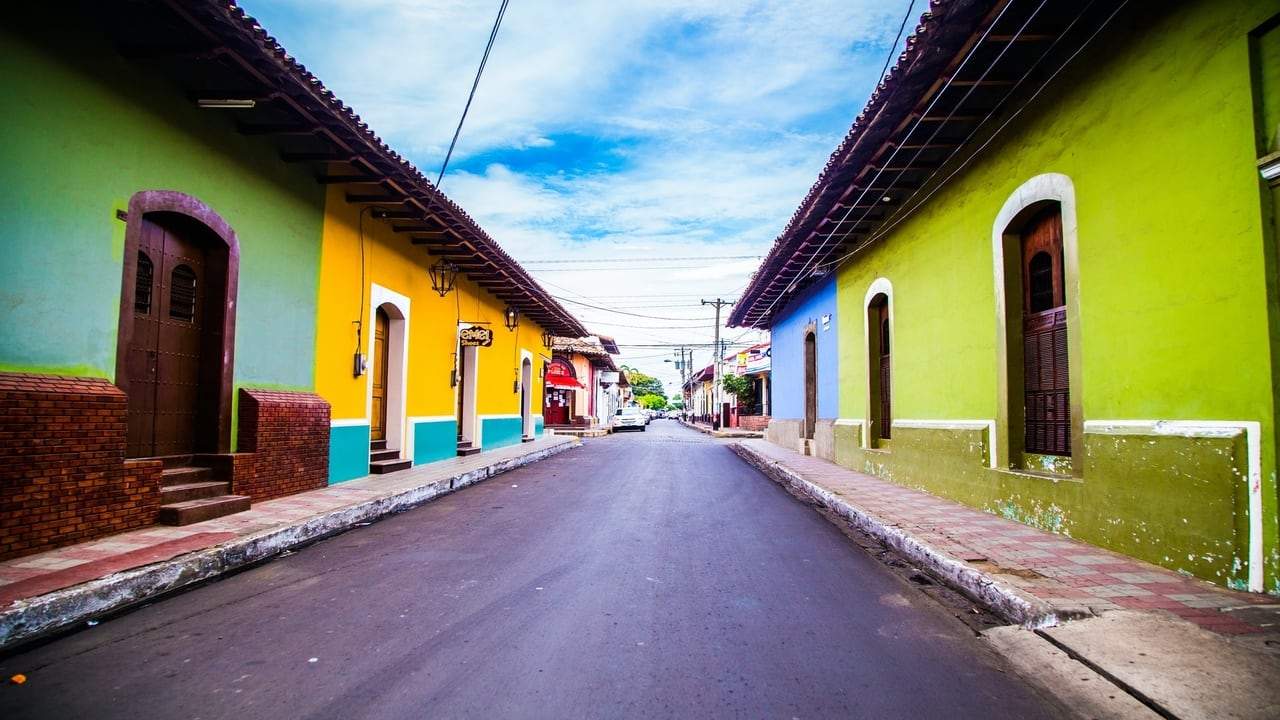 This country has given rise to cultural representations recognized around the world, and some typical dishes tasted in the most exotic restaurants of Latin America.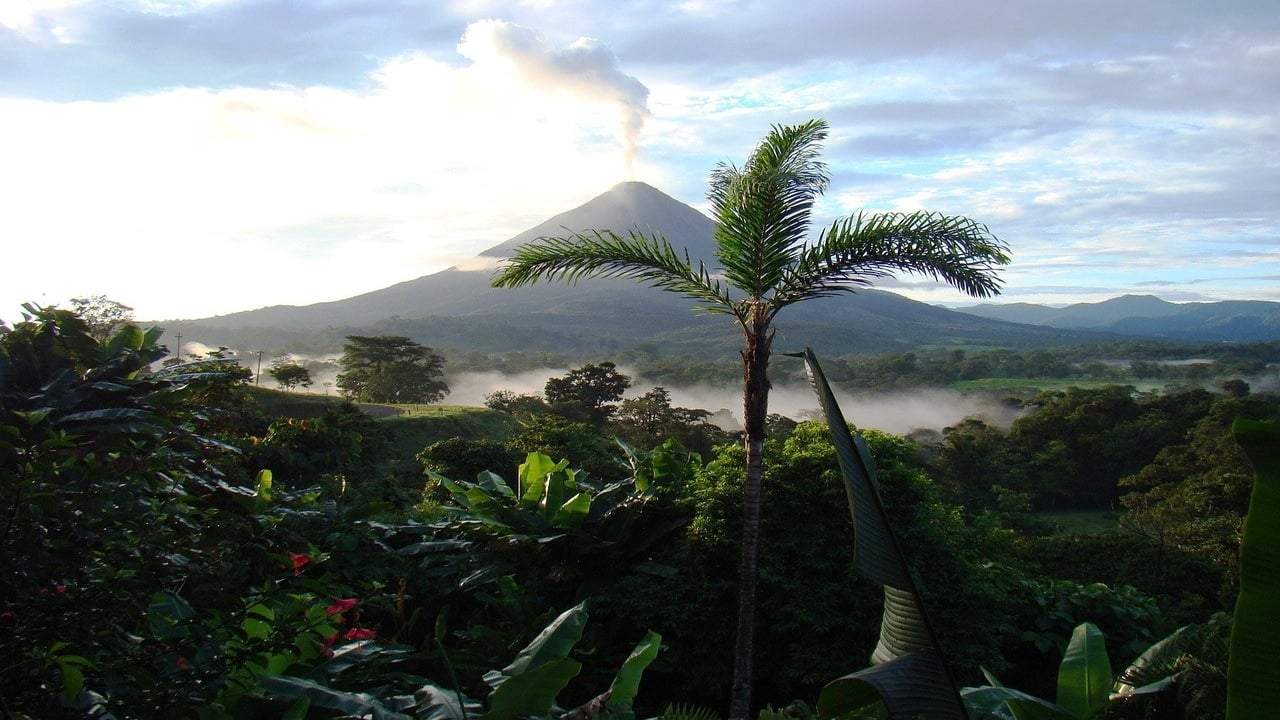 One of the most diverse in Central America, Costa Rica has very beautiful national parks full of dense vegetation and spectacular white sand beaches.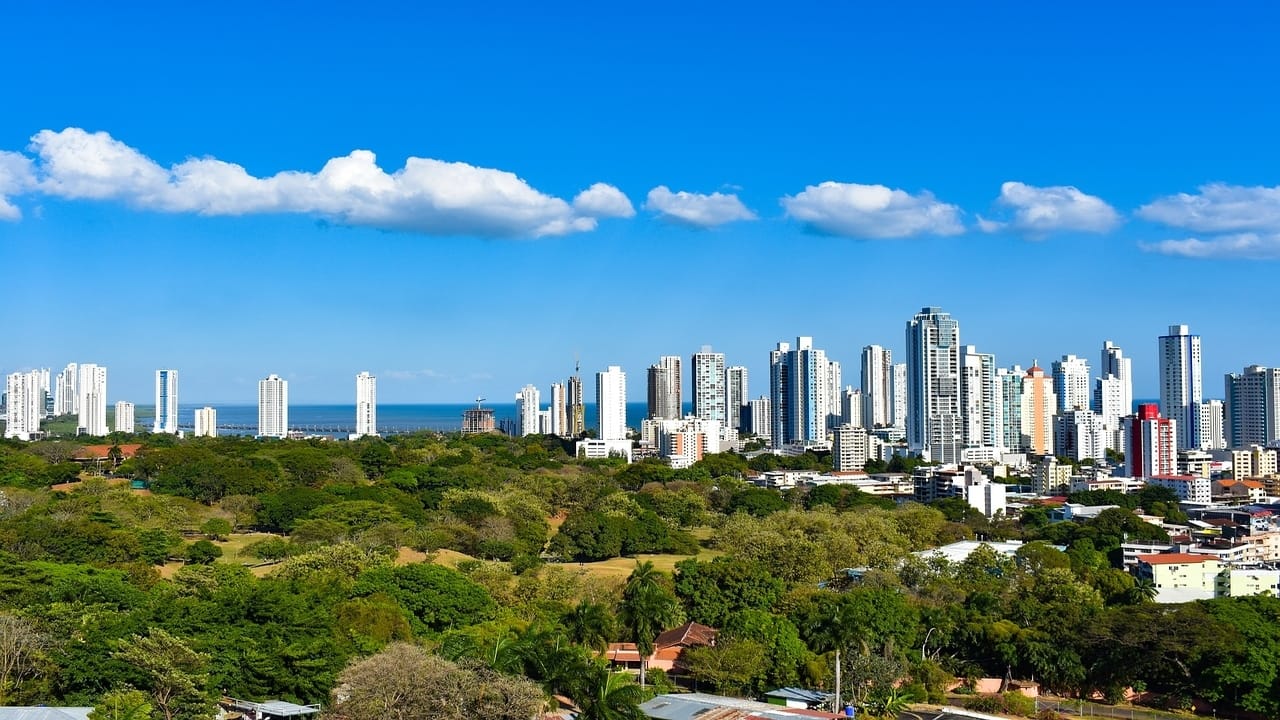 Panama is a very small country but full of fascinating history, it is the place where the oceans meet with the help of the Panama Canal, the main connection point of global trade, a place you should not miss.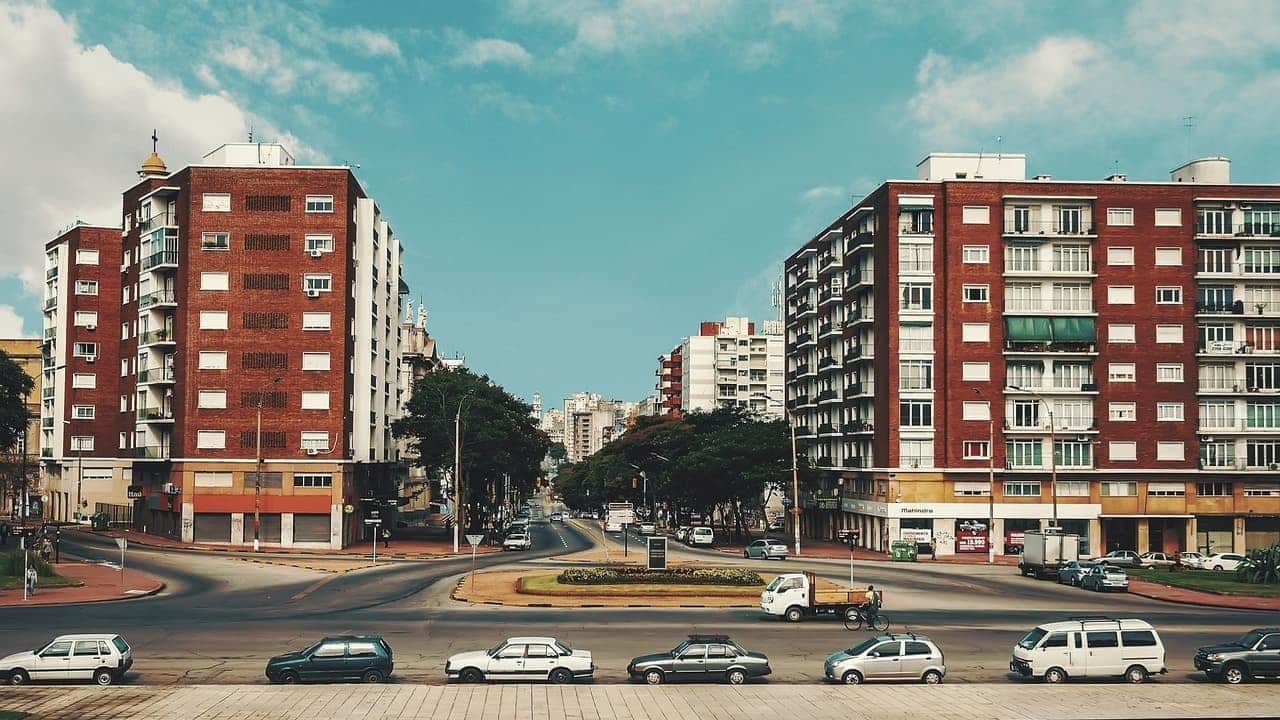 Uruguay is a small country located in the South of the continent but that definitely has stood out for its picturesque traditions and sublime natural scenery.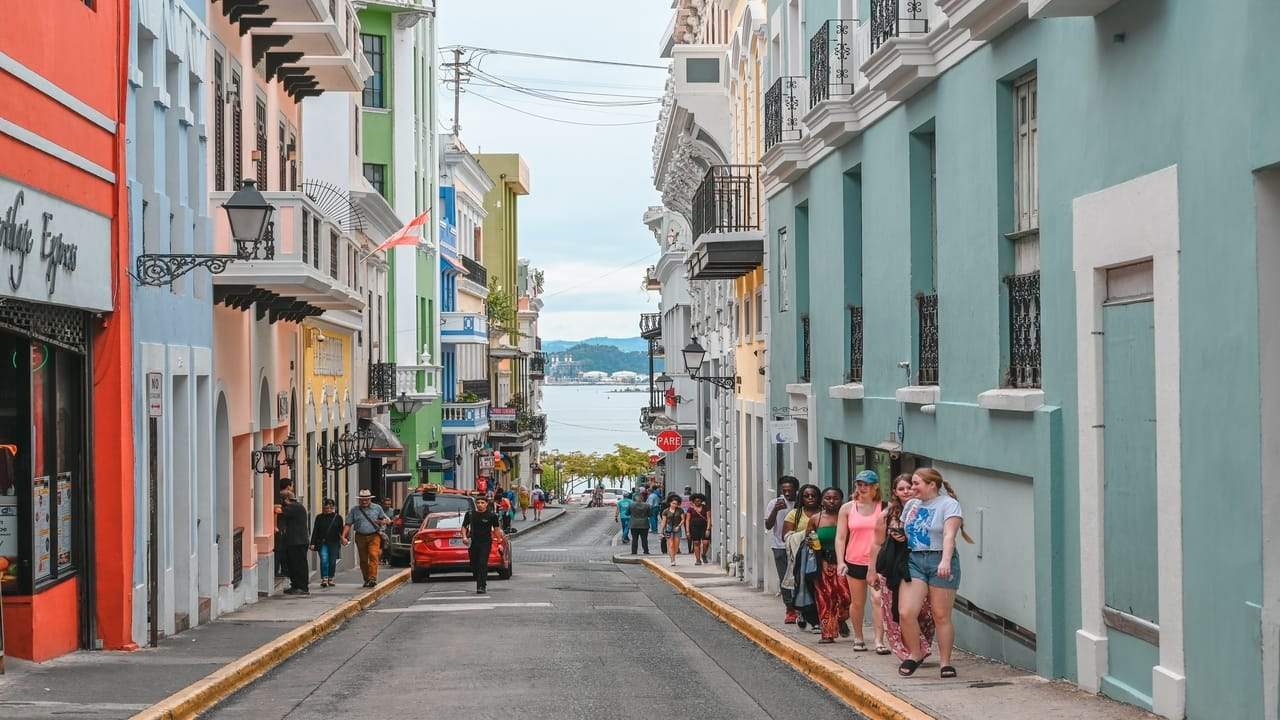 The Island of Enchantment, known for its beautiful beaches and rainforests, has been the birthplace of many of the urban rhythms that have captivated the world. Puerto Rico is a Caribbean paradise and you will not regret visiting it.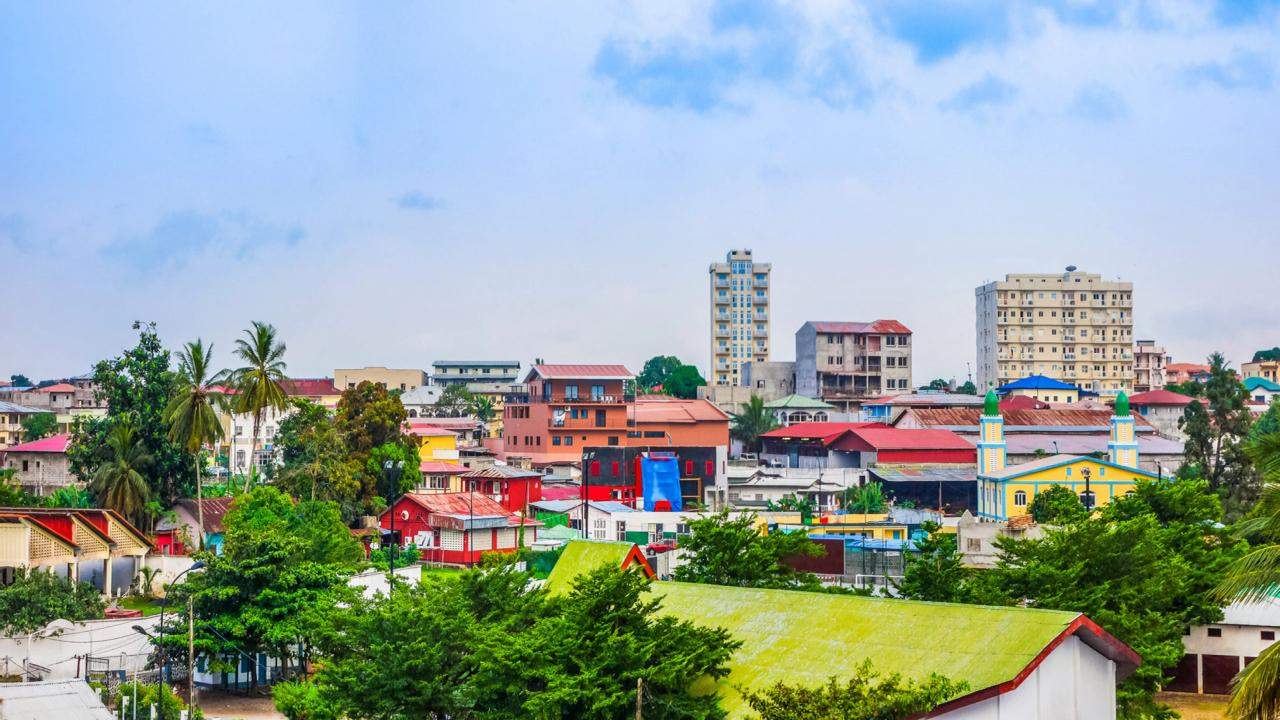 Equatorial Guinea is a small country in Africa. Curiously, most people speak Spanish which is considered its most popular tongue. 
Equatorial Guinea has four official languages; Spanish, Portuguese, French and English.
Non Spanish Speaking countries where Spanish is still widely used  
We have already seen the list of native Spanish-speaking countries, but as we mentioned, this language is gaining strength as the days go by and more and more countries are starting to increase the number of Spanish speakers. Can you imagine this romance language is also found in Africa?.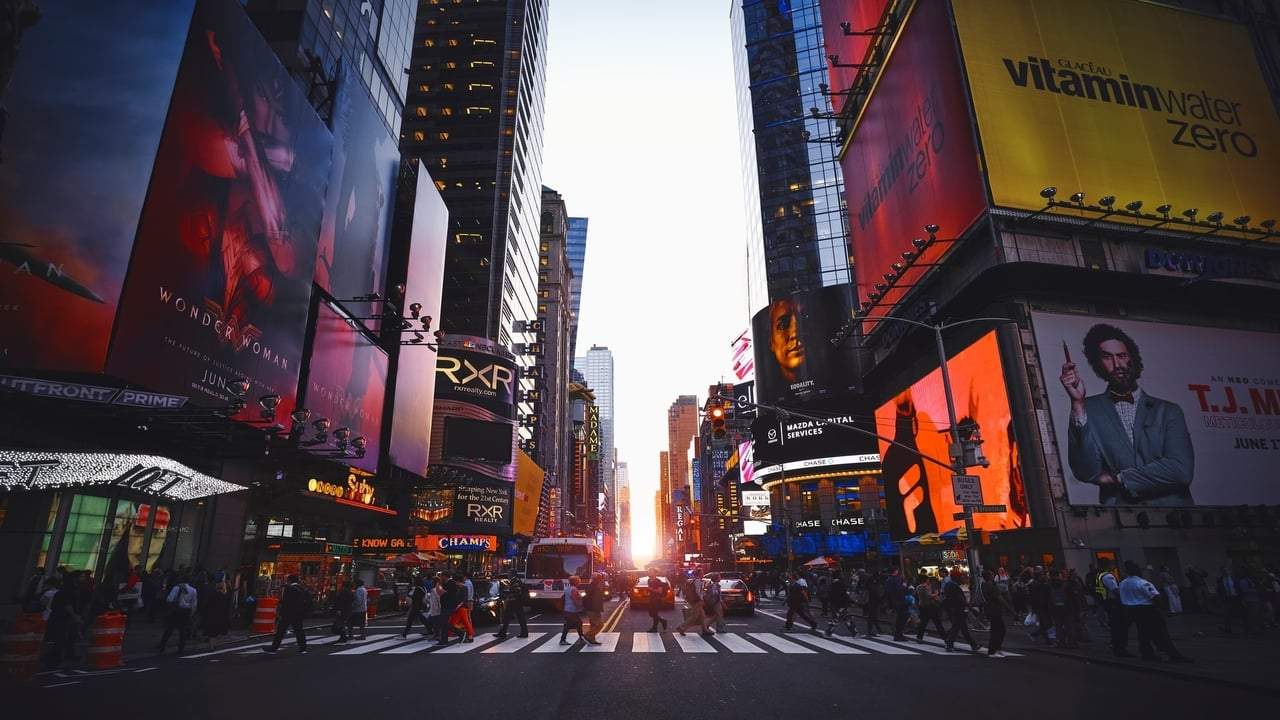 Mainly caused by the massive Latino migration to their territory, Spanish could easily be a co-official language. In fact, there's a New Mexican Spanish accent very particular to the Latino community in the US.
It's estimated that more than 40 million Spanish speakers live in the United States. So, many people (English native speakers) are motivated to learn Spanish.
Spanish was an official tongue in the Philippines from 1565 until a constitutional change in 1973, and today many people still use it, so don't be surprised if you find some Spanish speakers on the streets of this Asian country. 
However, Spanish-based creole language varieties are more common.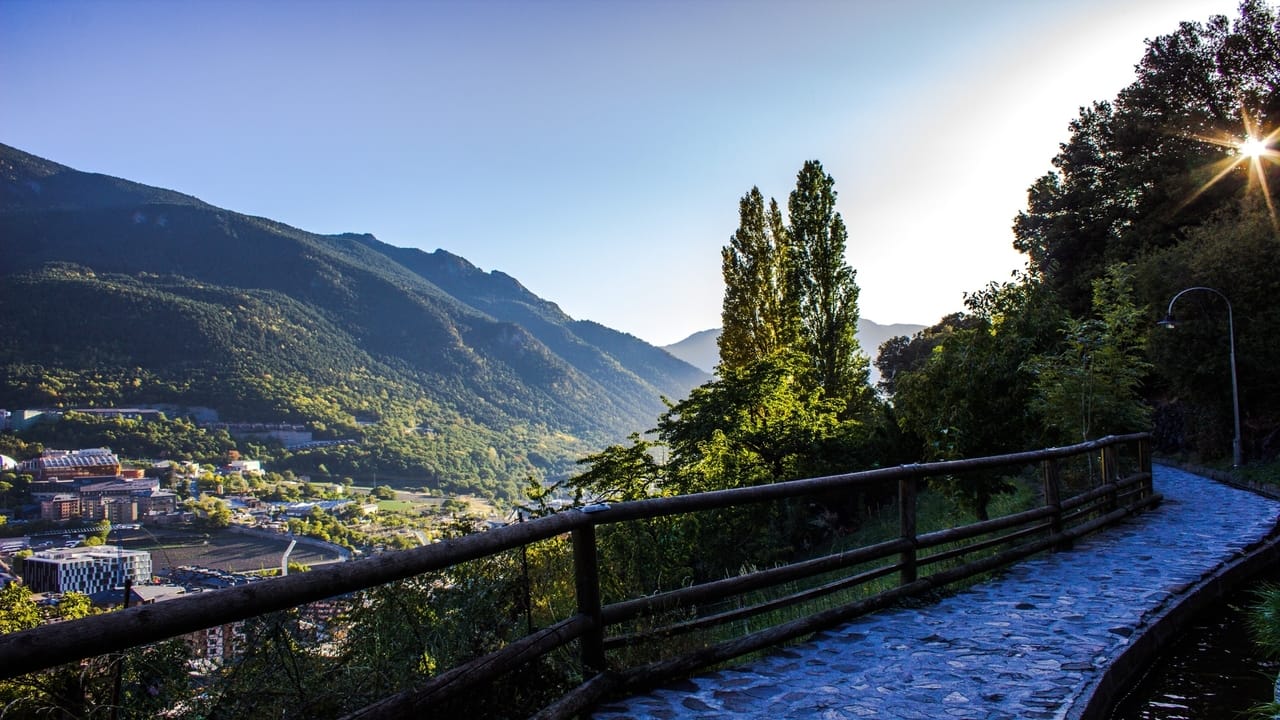 The Principality of Andorra, in Europe, has a significant percentage of inhabitants who speak Spanish as their first language, in fact, a large part of the educational system is offered in Spanish even though it is not considered its official language.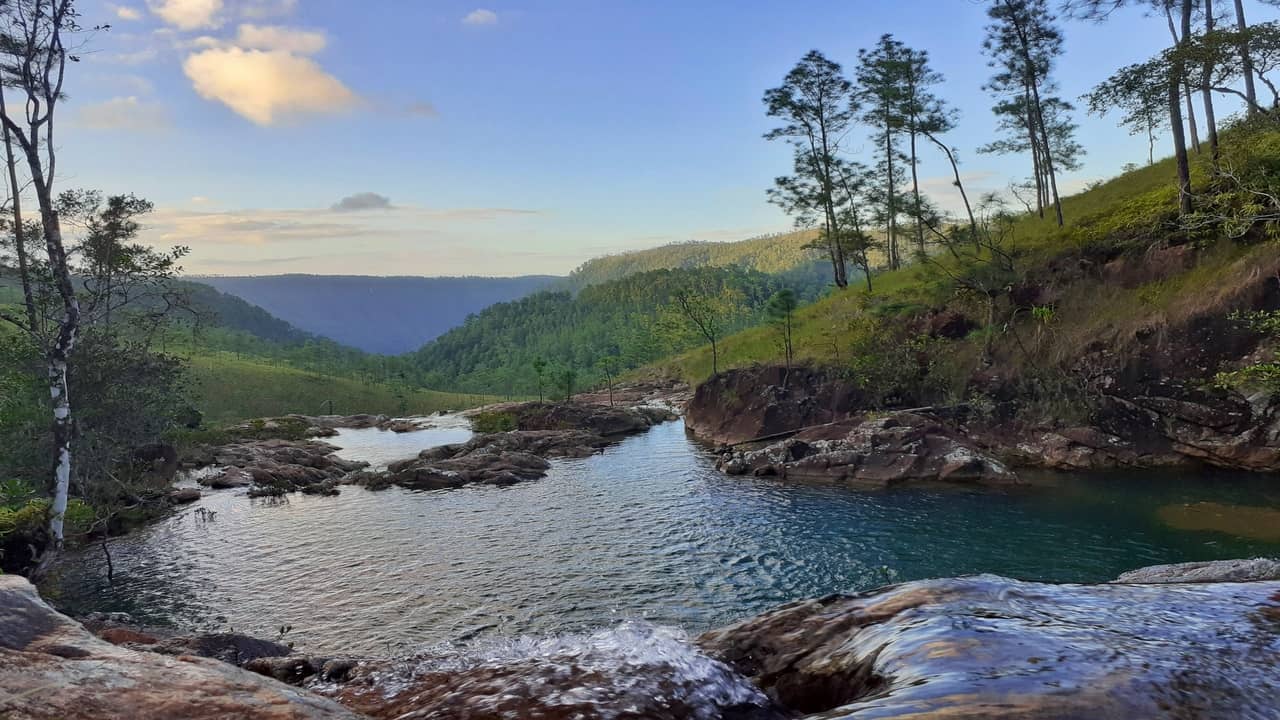 Although English is its native and official language, this country shares borders with Mexico and Guatemala, which is why Spanish has had great influence and acceptance among its inhabitants.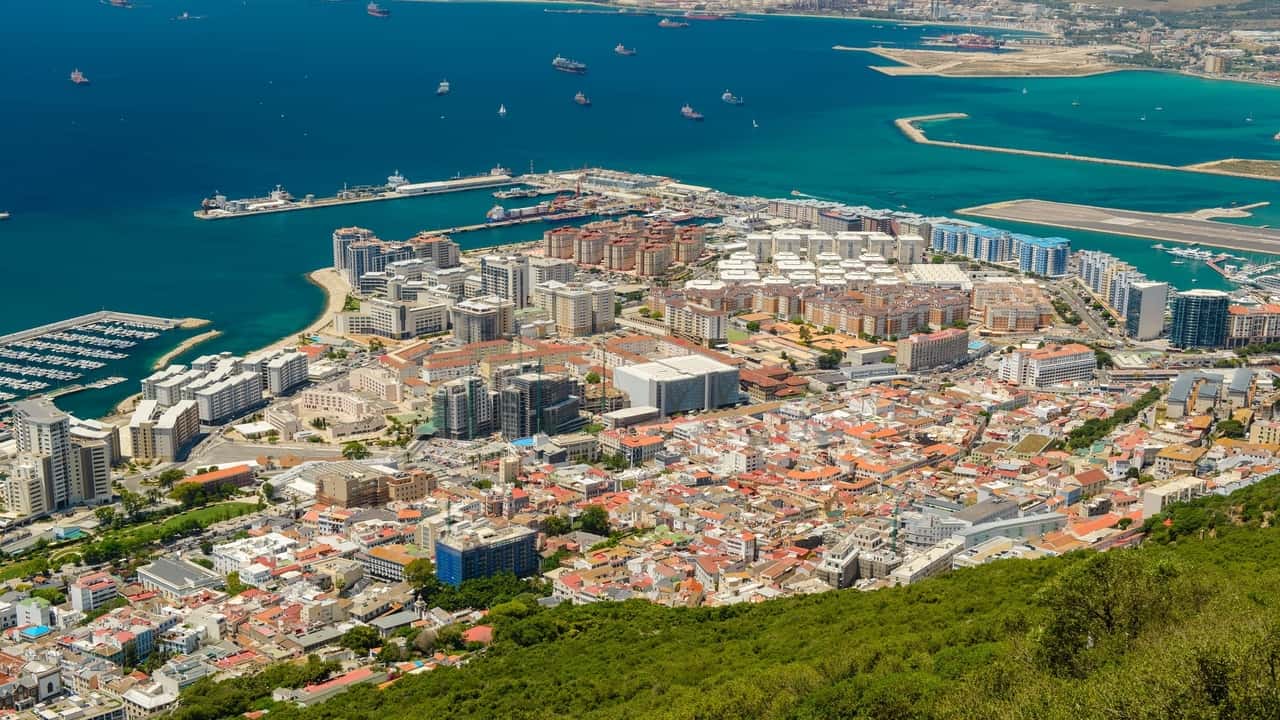 This British territory has a border with Spain, being Spanish a language used in many aspects of life, even some official documents are in Spanish.
Some other nations where Spanish has significant importance are Brazil, Trinidad and Tobago and Western Sahara.
Spanish speaking countries origin and the establishment
Spanish is a romance language derived from Latin and its first appearances were in the Middle Ages, and since then it has gone through three important periods:
Medieval: Between the 10th and 15th century.

Modern: From the 16th to the 17th century.

Contemporary: From the founding of the Royal Spanish Academy to the present day.
Spanish is a unique and fascinating language, also known as Castilian. It suffered a massification during the colonial era with the arrival of Christopher Columbus to America, in a process known as hispanization.
At that time the local languages were different in each region of America, they were predominantly indigenous and had characteristics that were complementary to one another, with the arrival of the Catholic Church, which established educational institutions to teach Catholicism and Spanish. This was when the language began to be massified throughout the Americas. 
Catholicism expanded throughout the new continent, and in that process of colonization, people from different regions of Spain arrived with different cultural backgrounds, from there emerged the distinctive differences in speech between Latin American countries.
Spanish Speaking countries most notable linguistic variants
Spanish-speaking countries with variants are notable and significant, the most important being
Amazonian.

Bolivian.

Caribbean.

Central American.

Andean.

Chilean.

Colombian.

Ecuadorian.

Mexican.

Paraguayan.

Peruvian.

Venezuelan.

Puerto Rican.

Argentinean.
A particularity in this aspect is that although each one of the Spanish-speaking countries has different linguistic variants, all manage to understand each other with great ease, and even words belonging to the slang of each country have managed to become popular in the rest and be assumed by its inhabitants.
Our best resources to aid your travel Spanish vocabulary. Keep reading for our travel guides and other articles breaking down Spanish around the world.
Spanish Speaking Countries: the opportunity you can't miss
Given its widespread around the world, Spanish is a language with great cultural, economic, and political advantages. No matter where you are from, knowing and mastering Spanish with great fluency will allow you to expand your market and business options, improve your academic and employment potential, and gain access to a new world of rich art, literature, culture and so much more.
If you're ready to learn Spanish with trained professionals who can teach you all the particularities of this wonderful language and to take advantage of the colorful diversity Spanish-speaking countries have to offer,  try a free private class or 7-day trial to our group classes, and see why thousands of students trust SpanishVIP.
Want to learn Spanish, fast?
Download our e-book, Easy Spanish Shortcuts, and learn your first 1,000 Spanish words in under a day!