Welcome to our Ecuador travel guide. The country is home to beautiful mountain ranges of the Andes and the world-famous Galápagos Islands. 
The South American country of Ecuador is known for its Pacific beaches, colossal Andes mountain ranges, and a variety of wildlife unchallenged anywhere in the world.
If you're planning on traveling around Ecuador, make sure you read this article in full to know precisely where to go and where the best places to visit are.
So, what are you waiting for? Get reading!
Ecuador's History And Culture
The original inhabitants of Ecuador were Native American tribes that came from various places and spoke many different languages. Archeologists have traced the inhabitants as far back as 10,000 BC.
Hunter and gathers established their settlements on the southern coast and the central highlands. Due to them being close to the sea, hunter-gatherers developed a fishing culture, while people in the Andes focused on farming. 
By 3,200 BC, three agricultural-based civilizations had begun to take form. They produced some of the oldest pottery known to man and established trade routes with Peru, Brazil, and Amazonian tribes.
The tribes continued to grow, and by 500 BC, they had built large cities along the coast. From what people can understand today, the inhabitants were skilled in metalwork and had fantastic navigation skills.
 Did you know…?  

There's evidence that they were trading with Mexico's Maya civilization, which is astonishing when you think about the era.
The Inca ruler Tupac-Yupanqui invaded Ecuador from the south, but the three powerful Ecuadorian tribes: 
… were powerful enough to give him a good fight.
Due to shared language and culture, the highlands of Ecuador became part of the Inca Empire. But the locals of coastal Ecuador and the Amazon remained hostile to any invasion of their land. 
Although the tribes fought back against Tupac-Yupanqui successfully, they were unsuccessful against his son Huayna Capac, who eventually conquered Ecuador. 
Before he died, he split the country between his two sons, Atahualpa and Huascar. Huascar held the court to the south, while Atahualpa ruled to the north.
Fast forward to 1532, and Francisco Pizarro had just landed in Ecuador with 180 armed men with a lust for gold. Pizarro had already been to Ecuador once before and heard of the incredible wealth.
But this time, he didn't plan to visit; he intended on crushing the Incas. And history tells us he couldn't have picked a better time.
Atahualpa had just won a war against his brother, so the empire was in a precarious state. And Pizarro took full advantage of this. He ambushed the ruler and held him for an enormous ransom… he then executed him once he collected the money.
The Incas tried to fight back against Pizarro, but unfortunately, they were broken and could no longer fight his forces.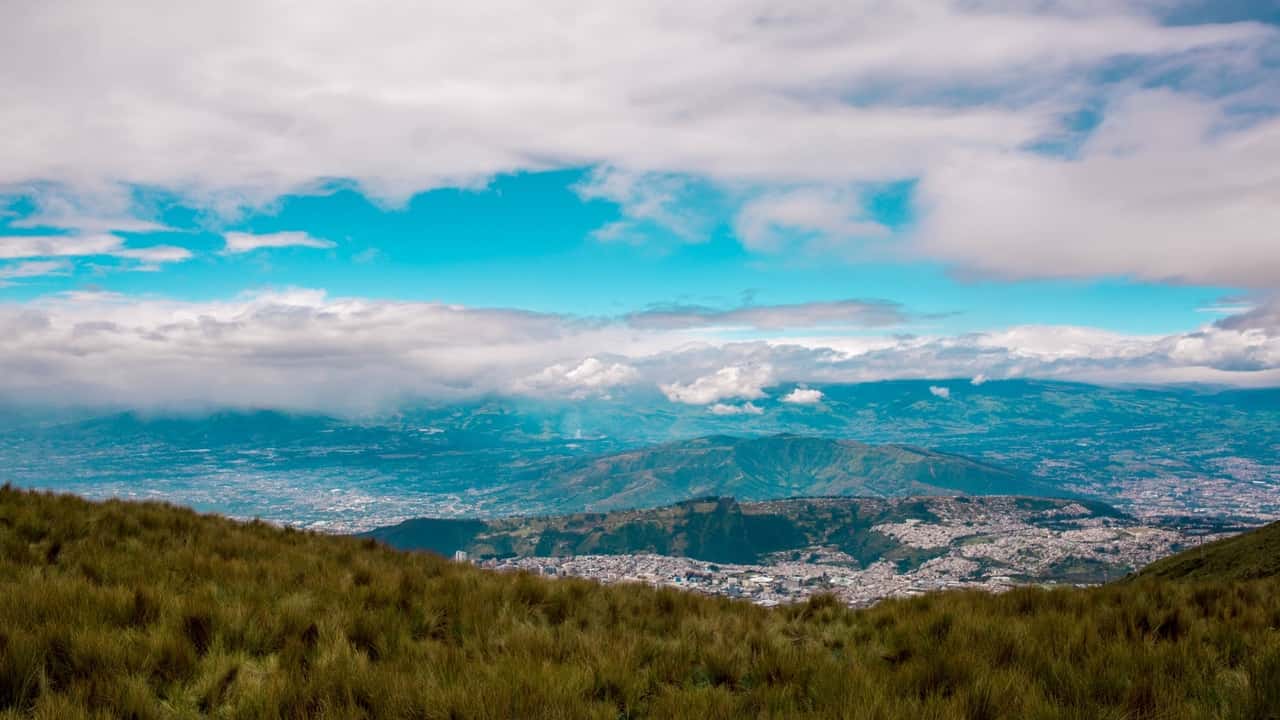 The Spanish ruled the land for some 300 years and decimated the indigenous population with European diseases and forced labor. 
This was until Simon Bolivar defeated the Spanish army at the Battle of Pichincha and won independence in 1822. Bolivar had successfully united Ecuador, Colombia, and Venezuela and formed what was known as Gran Colombia.
His goal was to unite the whole of South America into one republic. But the Ecuadorian people put his dream to bed after eight years; a local interest sparked Ecuador to secede from the union.
When we look at modern history, we can clearly see Ecuador has had its problems. 
Quito and Guayaquil have had a lot of internal disputes, which often resulted in violence. The violence continued to escalate and eventually saw the leader of Guayaquil and Quito assassinated.
But enough of the history, what can you expect from the culture?
Most of Ecuador's population is Mestizo, which is a blend of indigenous and Spanish. They've also embraced the Hispanic culture, which Roman Catholicism influenced. Learn more about the fascinating history of the Spanish language by clicking the link.
The Ecuadorians are very religious and family-oriented. You'll also notice they stick to traditional gender roles.
As with most Hispanic countries, Ecuadorians love live music, dancing, food, and sport.
You'll also notice that the remaining native communities are well integrated into mainstream culture. But the most exciting part is they still retain many of their original traditions and language.
The Best Cities In Ecuador 
There are so many unique towns and cities in Ecuador, making it pretty hard to choose a few of the best.
But in our opinion, these are the places you just shouldn't miss out on if you visit the beautiful country of Ecuador:
Quito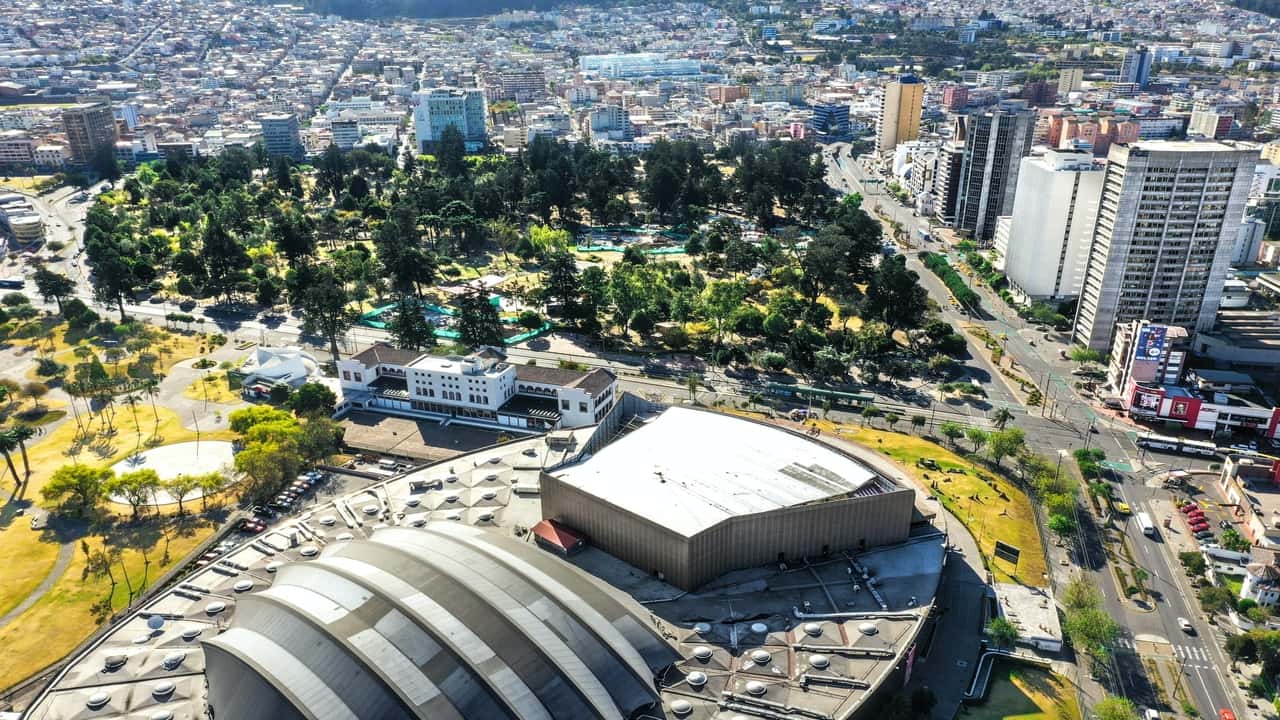 Quito is the capital city of Ecuador and it's 2,850 meters above sea level, making it one of the highest cities in the world. Chances are you'll arrive or depart at the city due to it housing the international airport.
The city is a great place to be and could be one of the most vibrant cities in Ecuador.
Most people enjoy Quito because of how easy it is to get to beaches, Andean mountains, the Galápagos Islands, and the Amazon. You can easily travel by car, or you can get a plane to most of the popular destinations.
While strolling through the busy streets of Quito, you'll see some of the best-preserved colonial architecture in all of Latin America. And that's not all; you'll also walk by plazas, churches, monasteries, and some of the best museums in Ecuador.
Quito is a city that has something for everyone, from rolling Andean mountains to bohemian arts and stunning cinema scenes. It's a green city with parks everywhere, international cuisine, and colorful markets.
Quito also hosts two popular annual festivals:
Fiestas de Quito 

Festival of Lights
Which are festivals you don't want to miss when planning your journey. 
Cuenca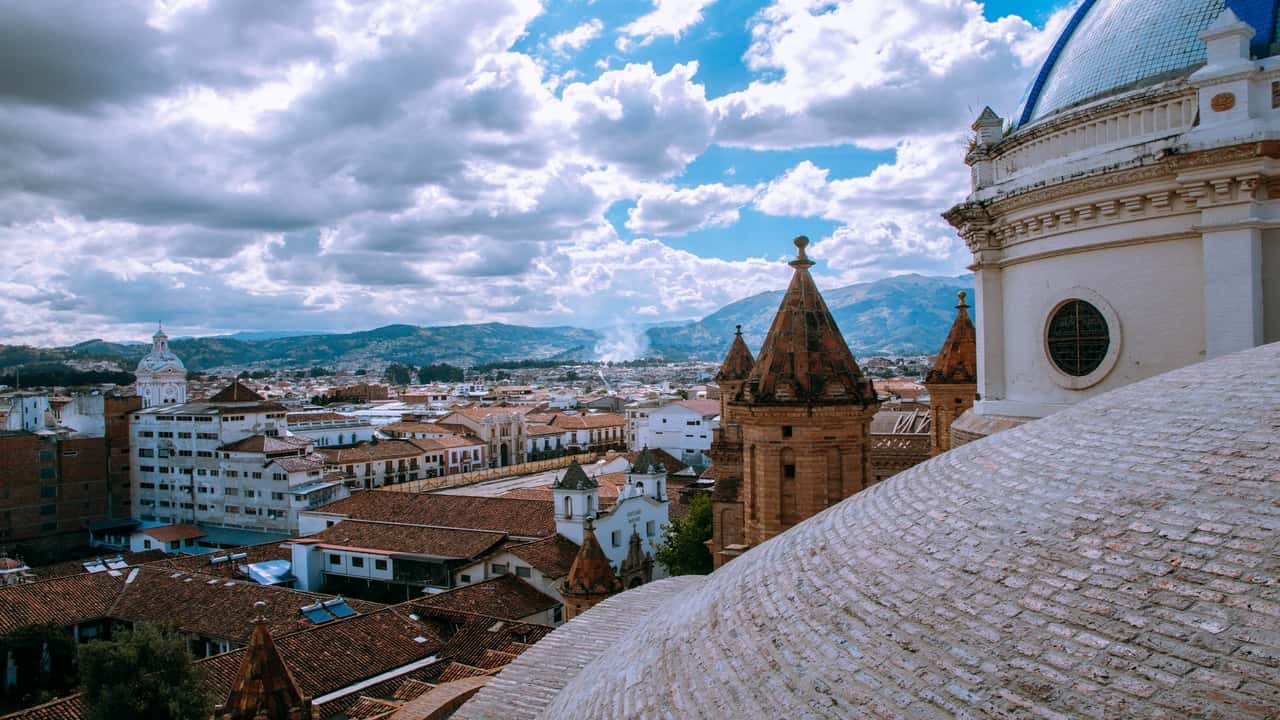 This small city is one of the gems of Ecuador when it comes to the traditional Spanish Colonial period. It's also another place in Ecuador that's recognized as one of UNESCO's heritage cities.
The city of Cuenca was rebuilt to the design of the King of Spain and gives you an insight into the urban planning from that time. 
Cuenca is a very proud city with a super relaxed vibe, which has made it a favorite among expats and retirees. This could also be due to it being the safest city in the whole of Ecuador.
But what attracts people to Cuenca?
People travel to Cuenca to visit ancient Incan ruins,  try food from international restaurants, and fabulous museums. 
Just outside the city of Cuenca, you have El Cajas National Park, home to mountain lakes, trails, and wildlife.
Baños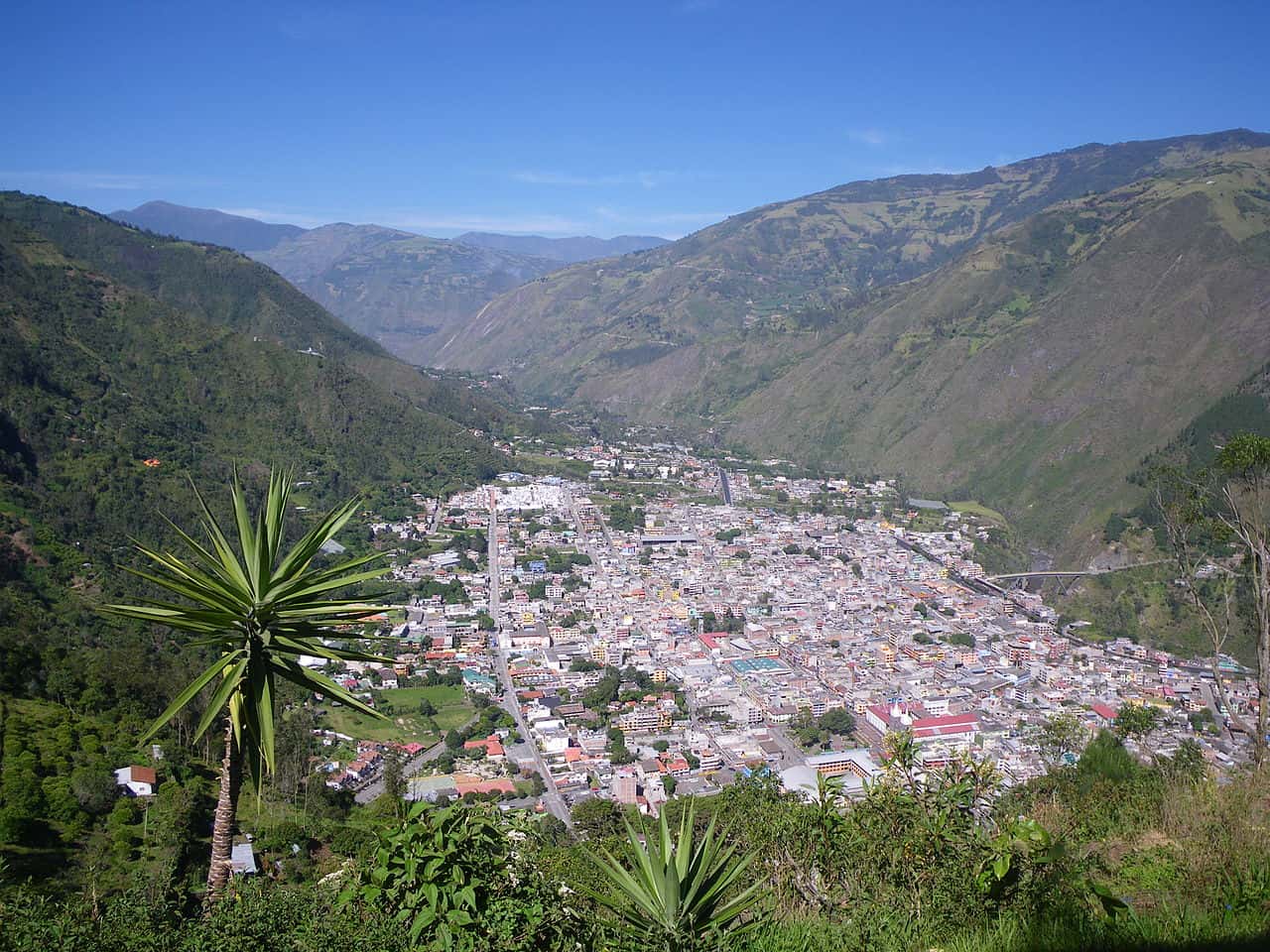 Well, what can you say about Baños other than this is the adventure capital of Ecuador? The city is surrounded by green Andes mountains, rivers, waterfalls, valleys, and rock climbing.
Many tourists make their way to the famous Swing at the End of the World, which is definitely something for adrenaline junkies.
But the main attraction to the Baños is the natural hot springs caused by the Tungurahua volcano's thermal activity (but more on that later). Around the area is a whole host of spa resorts that offer a wide range of treatments.
As for the city itself, it's full of Spanish tapas restaurants, Swiss fondue locations, aged meats, and much more.
Riobamba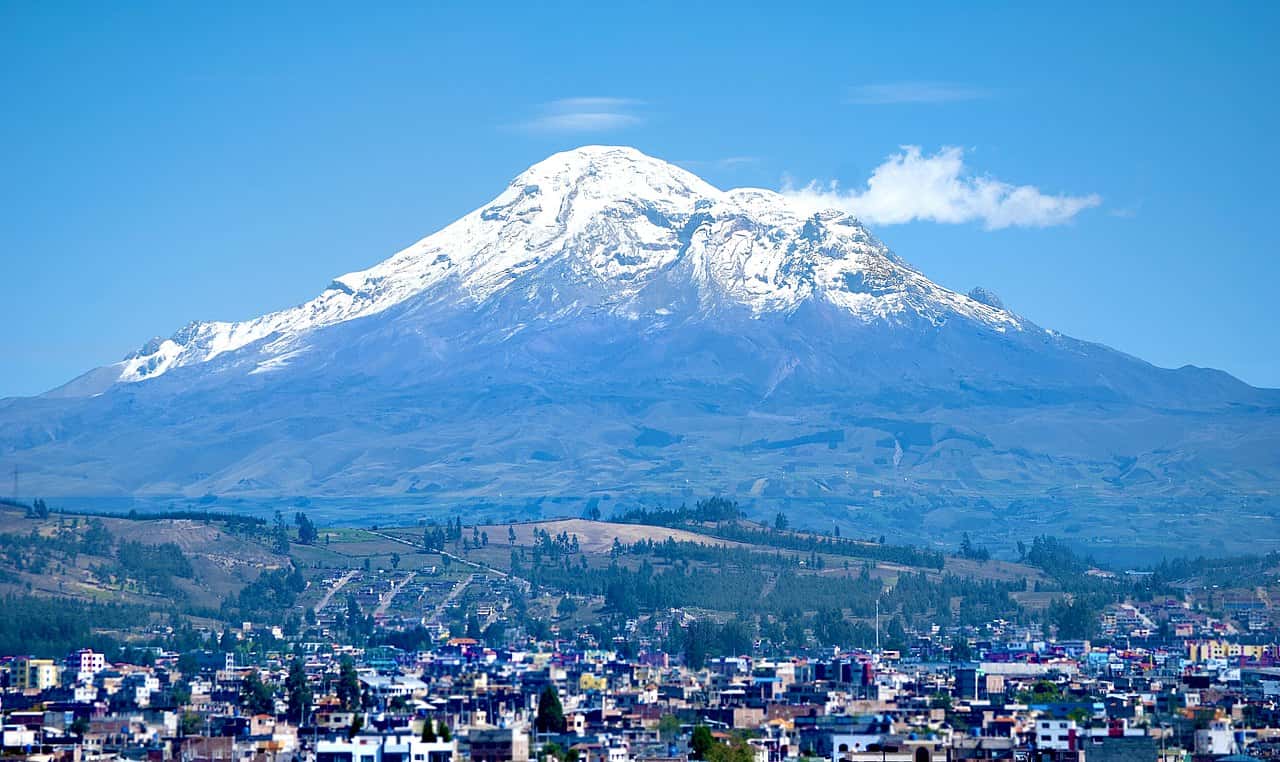 Many people haven't heard of the city of Riobamba, but it was the first Spanish settlement in Ecuador. There are a few things that make this trip worth it. One of them is that ⅓ of the local population has an indigenous origin.
And they are very proud of it; you can often see them dressed in their traditional costumes. If you want to meet real locals, this is the place to be. 
You might even be able to learn a few words of the native language Kichwa at the Saturday market.
The city of Riobamba is also a popular place for people looking to explore the Andean peaks. This tour usually starts with Chimborazo Volcano, the tallest mountain in the world… if you start measuring from the center of the earth. 
The volcano is so tall it can be seen from just about any angle of the city. One of the best ways to explore the Chimborazo is by the Tren de Hielo (or Ice Train) to Urbina, where you can learn about the famous IceMen.
Manta
If you're looking for the best coastal city in Ecuador, then Manta should be one of your go-to locations. It's one of the country's main ports and is a hotspot for travelers looking for a bit of sun and sea.
It's a pretty lively city with plenty to do, but with less of a party atmosphere when compared to other coastal towns in the area.
You'll find a vast range of seafood restaurants, nightlife, modern malls, and several local beaches around the area. If you're looking for some adventure, you can try kite surfing in Playa Marianita, which is about 15 minutes from the town.
If you explore a little bit further, you'll find many beaches to check out, including Puerto Lopez, known for its whale watching, Canoa for its chilled scene, and many more.
Ecuador Travel Guide: Best Places To Visit
Okay, so you know what cities you should stay in, but where should you go and what are the best places to visit? 
In this section, we want to show you some of the top tourist locations, so you don't miss a thing Ecuador has to offer:
The Galapagos Islands: UNESCO World Heritage Site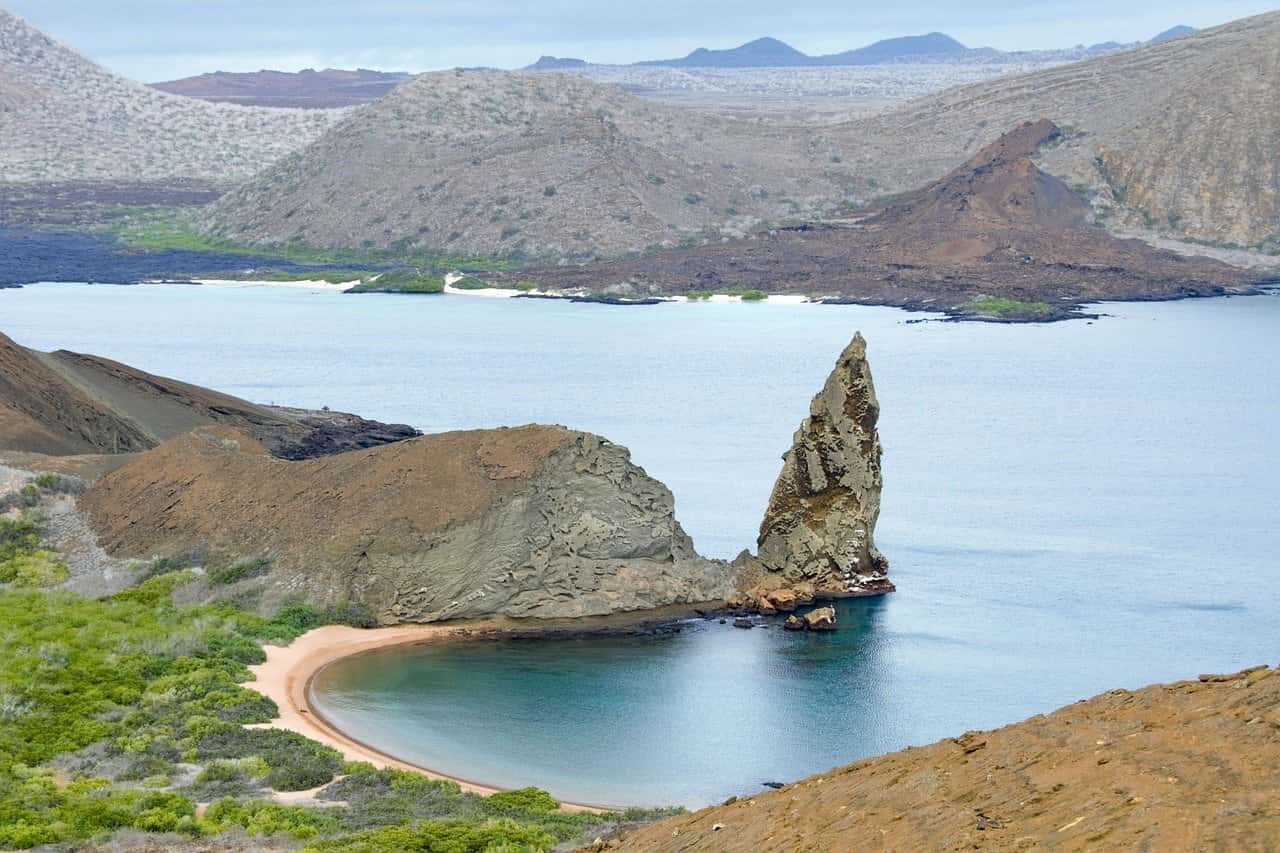 Well, what better place to start with than the world-famous Galápagos Islands. An explorer discovered the islands in the 16th century, and since then it has intrigued people from all around the world.
The site is known for its giant tortoise population that can only be found in that region. But that's not the only attraction the islands have to offer.
Many people go to see the various bird species the islands have to offer. The island has 28 unique species, including the Galápagos Islands penguin, flightless cormorants, and 13 famous finch species. 
There's also some fantastic snorkeling and diving in the region where you can see beautiful marine life, including whale sharks, hammerhead sharks, seals, and much more.
The Galápagos islands remain one of the most active volcanic regions in the world. And more impressively, the formation of the islands is still progressing today.
It's made up of 3 large islands, 6 smaller islands, and 42 islets that were declared part of the National Park in the 1950s. Most islands can be explored at your own free will, but there are one or two places where you must have a guide if you want to visit.
If you want to enjoy the islands to their fullest, you'll have to plan a multi-day tour of the islands.
Most people fly from Quito to the islands, while others like to leave from Guayaquil, it's really up to you how you get there. You'll land on Isla Baltra and stay in Santa Cruz, unless you booked your stay on one of the other islands.
The Boardwalk Of Guayaquil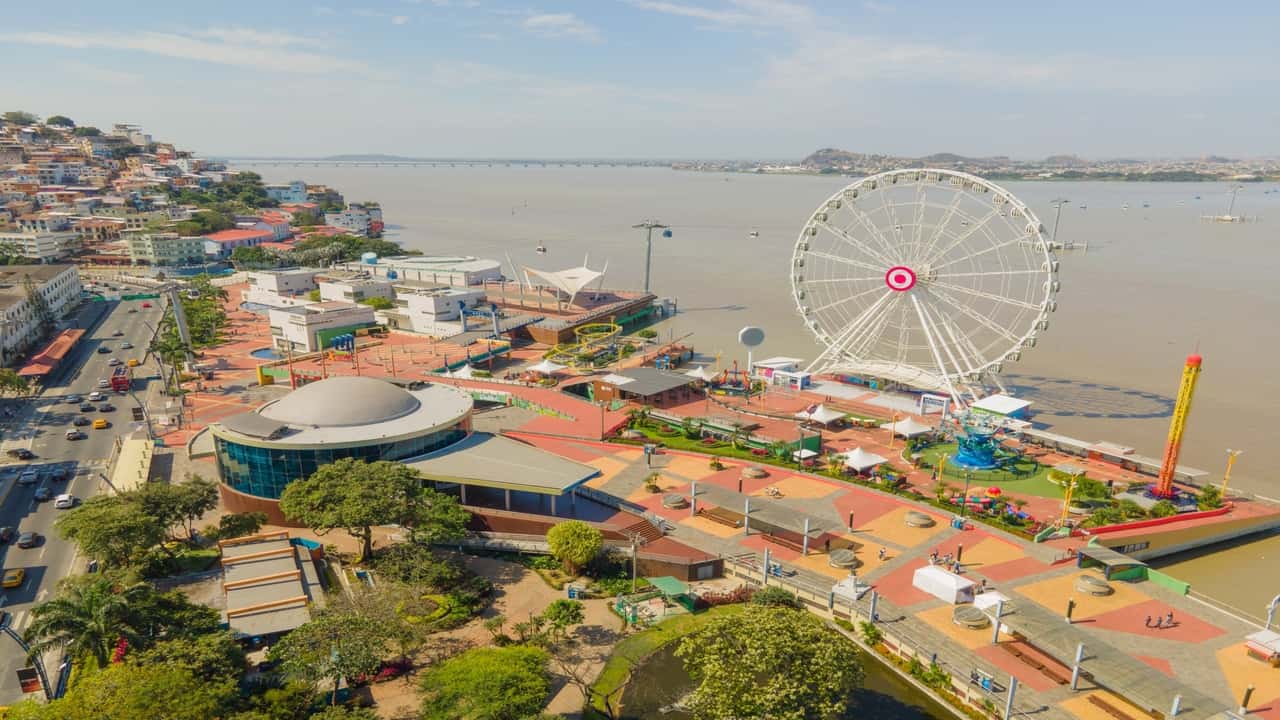 The Pacific coast port of Guayaquil is known for being one of the gateways to the Galápagos Islands. But it offers visitors far more than a stop-off location. 
It's one of Ecuador's largest cities in population and has great shopping locations, entertainment, and a fabulous waterfront.
If you're looking to explore what the city has to offer, there's no better way than walking the Malecón 2000. It's a 2.5-kilometer-long boardwalk next to the Guayas River.
While walking the boardwalk in Guayaquil, you'll see some of the city's best attractions, including historical sites, museums, gardens, and entertainment.
If you're looking to jazz the experience up, you should take an evening boat tour up and down the river so you can see the city lit up at night. It's a fantastic trip you shouldn't miss out on.
Nariz Del Diablo (The Devil's Nose)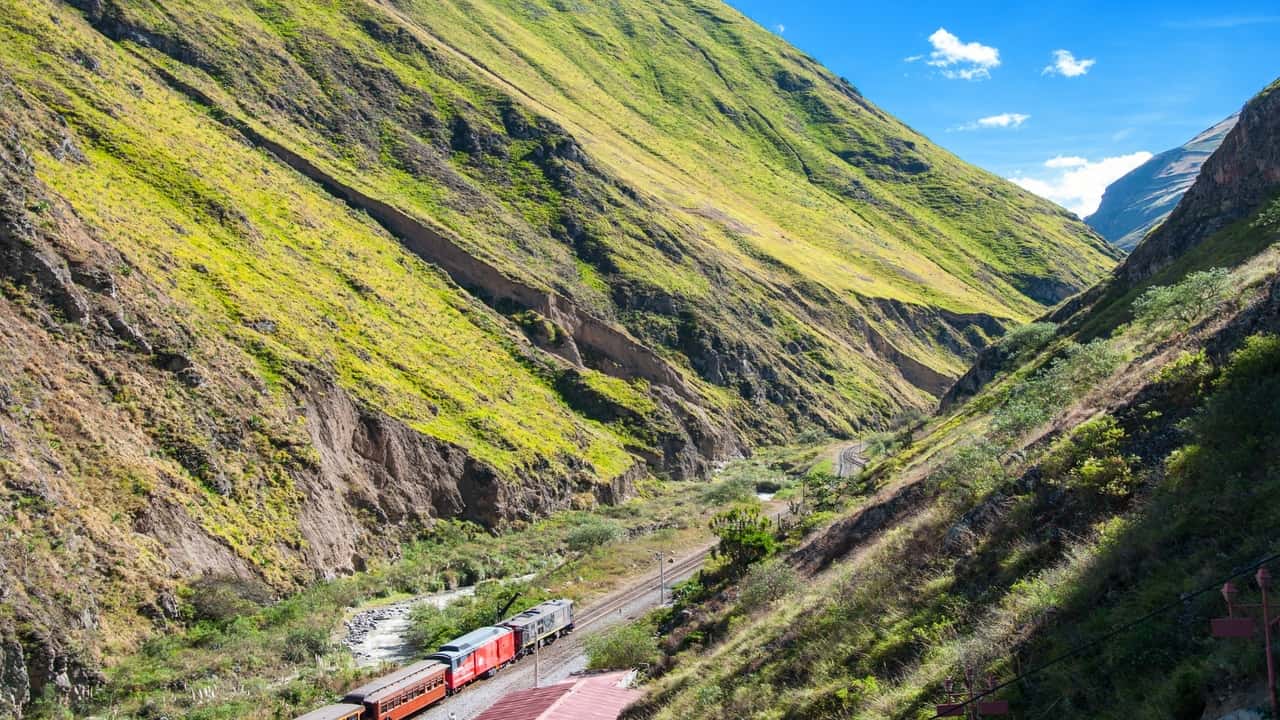 What can you say about Nariz Del Diablo other than it's a must-see location? The train rides through the Andes mountains near the town of Alausi. Whether you're a train lover or not, this day trip shows you some of the best scenery Ecuador has to offer.
The railway has been restored to glory and stretches past some of the most idyllic locations, nearly impossible to see unless you board the train.
Overall, Nariz del Diablo is a 12km return trip and is one of the most famous scenic train routes around the world. The trail zigzags through the Andean mountain and climbs the near-vertical sides. Once at the top, you're treated to a stunning viewing station that will leave you in awe.
The Amazon Of Tena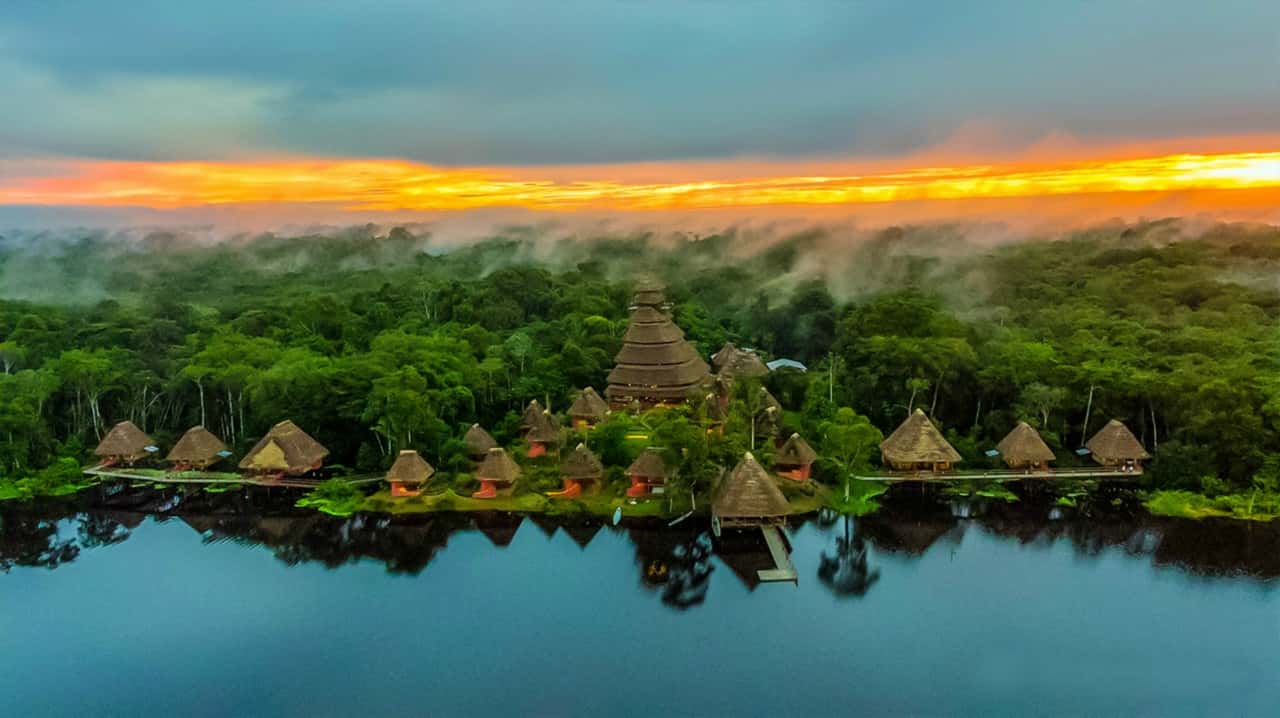 If you're looking for more ways to discover the Amazon basin, then the city of Tena is a great place to start. It's the capital of the Province of Napo and is famous for being the cinnamon capital of Ecuador.
The city was established by missionaries not long after the Spanish first arrived. But it really became famous for the adventurous activities the town holds. 
One of the main highlights is the excursion tour around the Amazon. But you can also enjoy canoeing, kayaking, and rafting. You'll follow one of the three rivers: Tena, Misahualli, and the Napo River, which flows directly into the Amazon.
If all these adventurous activities aren't for you, then you can enjoy the river via the pedestrian bridge which towers above the river and provides stunning views of the city.
Quilotoa Lagoon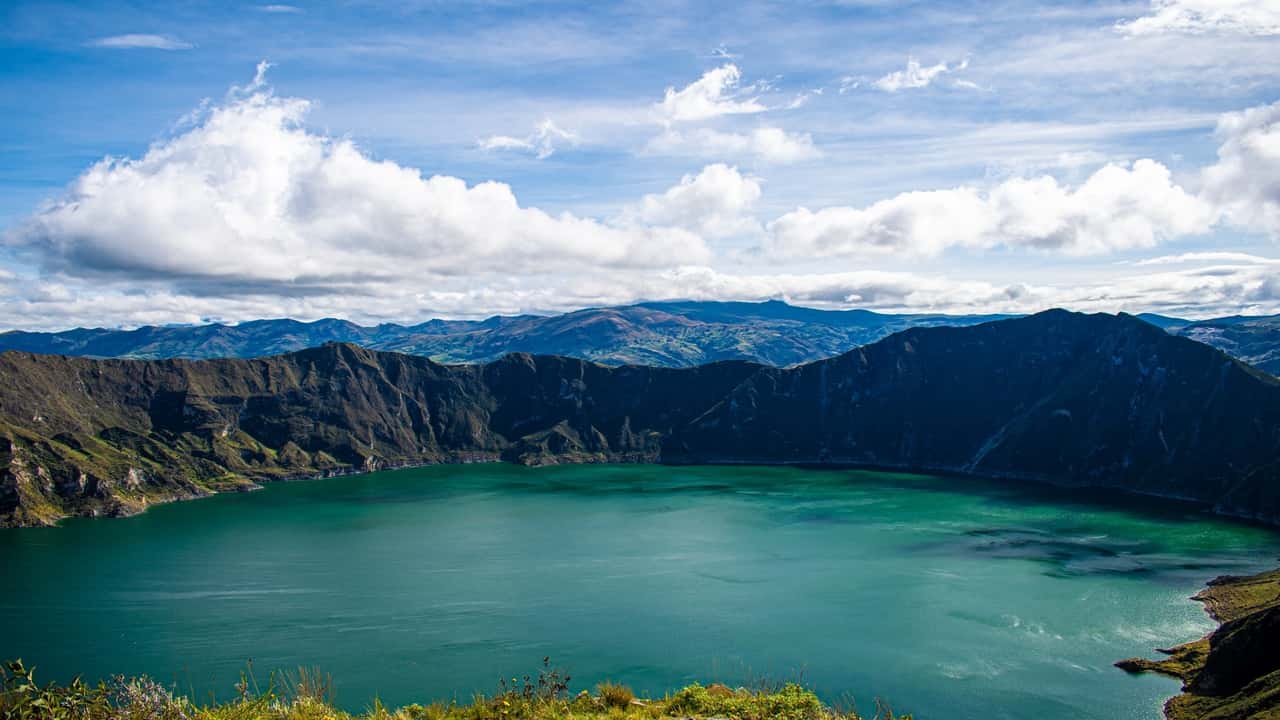 This is another one for you adventure nuts out there and Instagram fiends that just love a photo opportunity.
The Quilotoa lagoon glows green and is at the top of a 12,500-foot volcano, which can make it a pretty challenging hike. If you're not that fit, be prepared to take a slow walk to the top.  
Once at the top of the mountain, you can enjoy the surroundings of the lagoon, which will leave you breathless… but maybe that was just the hike to the top.
If you plan on making this journey, you'll have to pay one of the many tour operators in the area to take you to the top. Some of the tours include visiting the local market, an Andean home, and eating traditional food. 
Isla De La Plata
Unfortunately, not everyone has the budget for the Galápagos Islands due to flight prices being around $300. But luckily, Isla De La Plata offers a similar experience for a fraction of the cost.
Kiwi.com
Why Choose Them?

Plan Your Trip Here

Competitive Prices
Plan Your Full Trip From The Website
Provides Excellent Support
Get Price Alerts On The Move
Manage Your Bookings
It's known as the "poor man's Galápagos Islands" and is perfect for those of you on a budget. The island is home to similar birds as the Galápagos Islands, including Blue Footed Boobies, Cormorants, and if you're lucky, you might see an Albatross.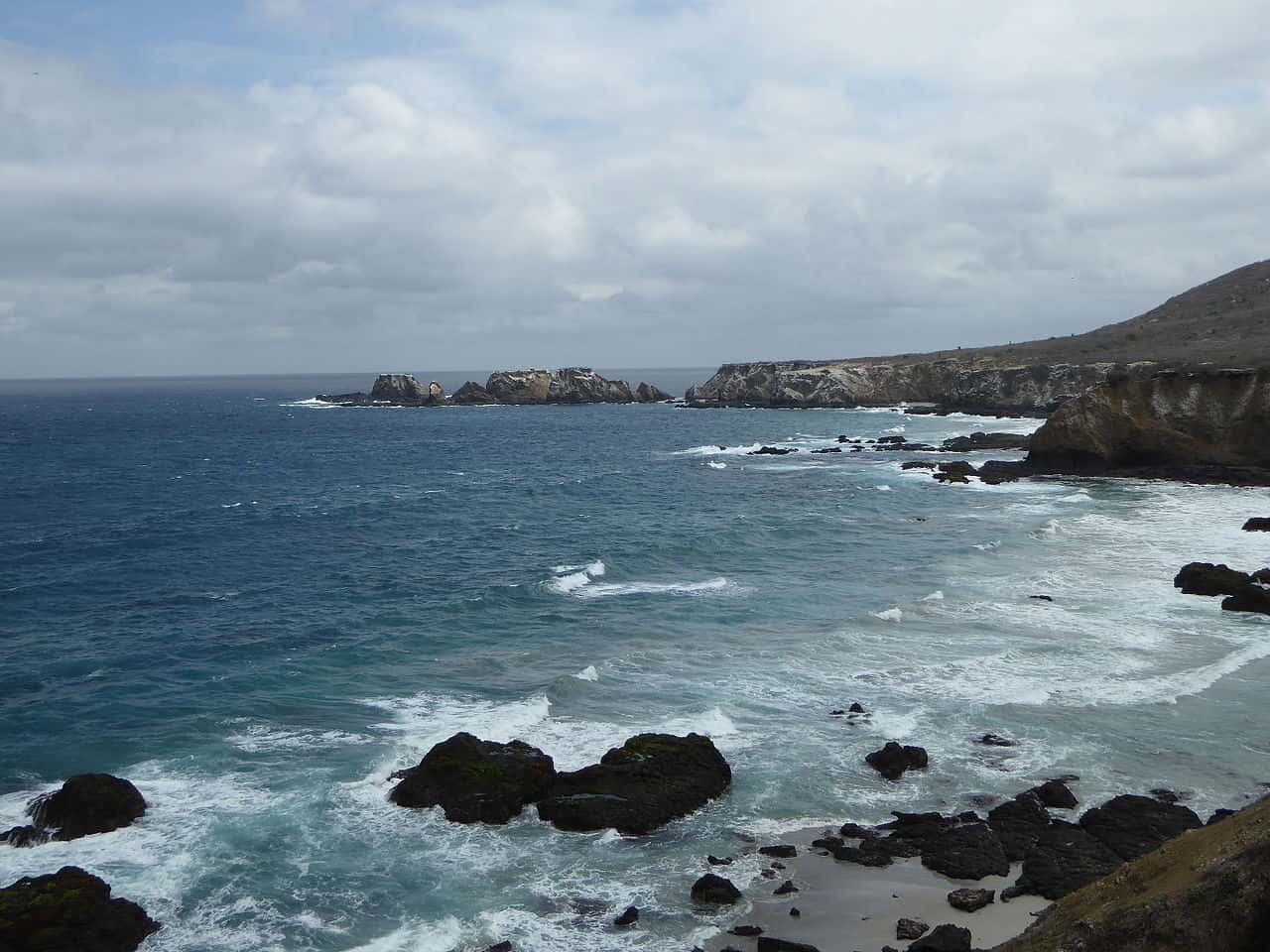 You can book day trips to this island for around $35-45 in Puerto Lopez. Once you're on the tour, you'll have chances to hike around the island as well as snorkel.
You won't be able to see the pod of hammerheads that the Galápagos Islands have to offer while snorkeling. But…
You will get the chance to swim with sea turtles and see some of the most colorful fish seen in South America. If you're looking for affordable day trips, this should be right up there on your list.
Otavalo Market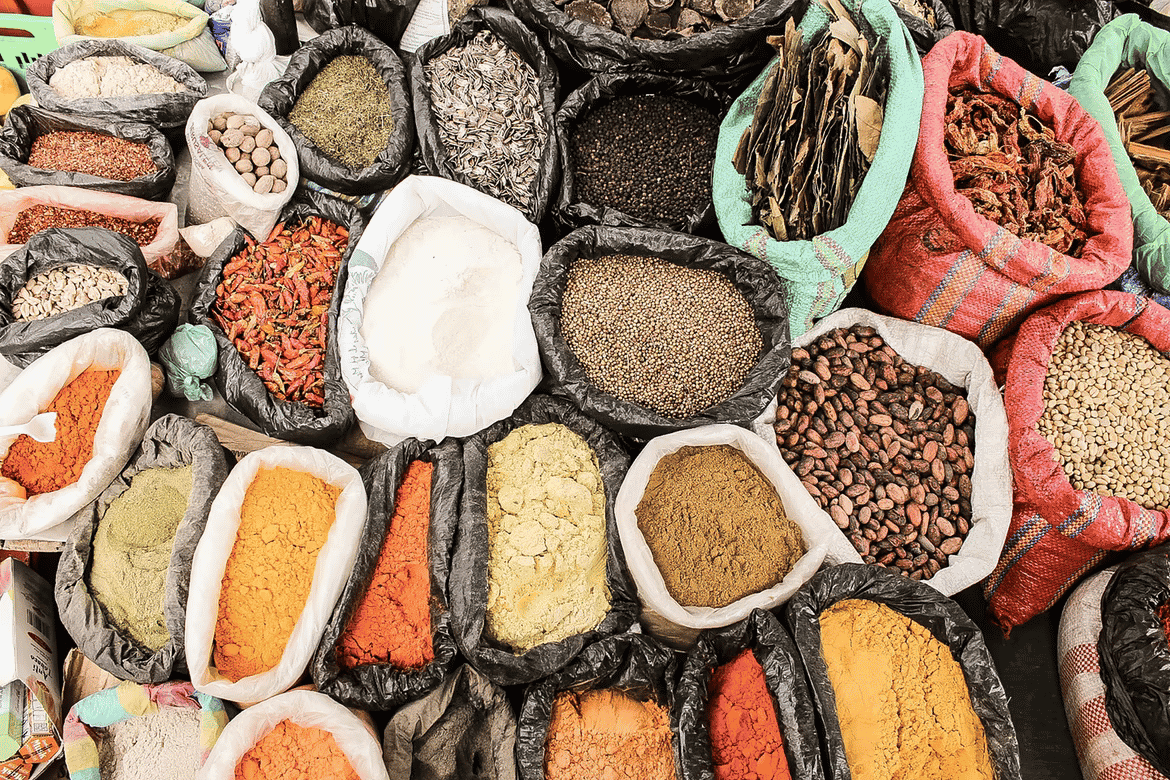 The town of Otavalo is surrounded by picturesque mountains from down in the valley. But that's not what draws people to this location.
The pulling factor is one of the largest markets in the whole of South America. While taking a tour around the market, you'll find a wide range of products available to buy at a reasonable price.
This includes colorful:
Rugs 

Blankets

Sweaters

Bags

And other wool products.
And that's only the tip of the iceberg, so to speak. There are also items like leather goods, indigenous outfits, unique tagua nut jewelry, and some pretty fantastic food.
Here's a top tip for you: If you plan to visit, try to go around June where they host the Inti Raymi (Festival of the Sun) music festival. Here you'll find a vast range of local musicians that play some very unique instruments.
Cuicocha Lake
Many people go to Otavalo for the great market, but there are more reasons than that to visit this stunning city. 
For any outdoor adventures out there, you should take a hike to breathtaking Cuicocha Lake.
The hike is nine miles long and doesn't have any challenging accents, but you're already 3,100 meters above sea level; it's best to acclimatize before you go.
One of the best things about this hike is you don't have to pay guides to come along with you; you can do it completely solo.  
The Beaches Of Montañita
If the mountains have got too much for you and want to get some sun and back to sea level, this one is for you.
The beaches of Montañita provide laid-back vibes, a surfer's heaven, and plenty of jewelry makers. 
It's easy to fall in love with the town on the coast, and many people claim they never want to leave or overstay their visit.
While walking around, make sure you try out some surfing, take advantage of the cheap breakfast stalls, and finish off with some stunning cocktails on the beach.
Hot Springs Of Baños
We've already mentioned visiting Baños, but we didn't talk much about the springs that surround the area. The area is a huge tourist destination thanks to the hot springs in the town.
The springs are located on the western edge of Ecuador's Amazon. The town itself feels like you are in a jungle and offers plenty of recreational activities.
The town's mineral-rich hot springs and waterfalls are accessible by walking down some very fun trails and rope bridges that provide a few over the falls.
If you're looking for more adventure in your life, then Baños has what you need. You can take part in adventure sports activities including kayaking, rafting, and much more.
Cotopaxi And Cajas National Parks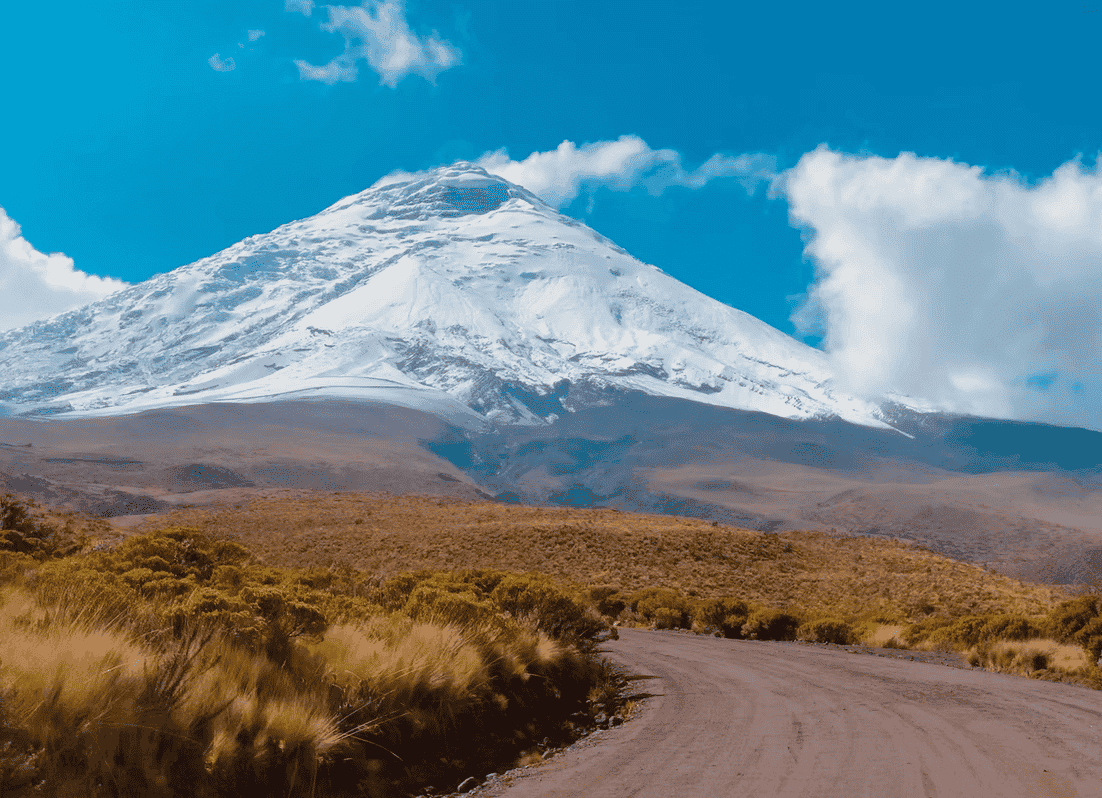 The most popular national parks in Ecuador are Cotopaxi and Cajas. The national parks are within driving distance of Quito, which makes them the perfect day trip; they are about 50 km south of Quito. 
Cotopaxi was probably best to know, thanks to the massive eruption back in 2015. The colossal volcano dominates the area and has a few smaller volcanoes that surround it.
The Cajas national park provides a different experience thanks to the hills and valleys in the area. Many people go there for the hiking and biking experience. It's also very popular with watersport lovers thanks to the 270 lagoons and glacier-fed lakes.
And if you're looking for nature, you should check out one more national park in Ecuador. Podocarpus National Park has a range of 4,000 species of plants and trees and is often referred to as the "Botanical Garden Of America."  
Is Ecuador Dangerous For Tourists?
Latin American countries can often get a bad rap in the media, but still, many tourists go there without any issues.
That being said, there are issues in Ecuador that need to be addressed if you plan on making your trip. 
There's a lot of drug trafficking, scams, and petty theft that happens in Ecuador, which you should be aware of before you go.
And as with anywhere, there are some places you just shouldn't go, which are mainly around the border of Colombia.
In general, Ecuador is pretty safe, and many people travel there without running into trouble. The trick is to use your common sense when you're traveling.
Sometimes it's not the people you have to be careful of. There's a high risk of earthquakes, volcanic eruptions, and tsunamis to contend with.
And to make things worse:
If you're traveling to the Amazon basin, there can be some pretty frightening wildlife to deal with, like anacondas. 
That being said, any country you travel to isn't without risk, and most of the time, the benefit outweighs the risk.
Here are some tips to help you stay safe:
Keep Money Hidden –

The majority of crime on tourists is opportunity thefts. Make sure you don't display large wads of cash, and be careful when you withdraw money from the cash machine.

Avoid Rough Looking Areas –

This can be tricky when you're new to the area; it only takes one wrong turn before being on a bad street. If you don't feel comfortable tracking back to a location, you feel more at ease.

Don't Walk Around With Your Passport –

Instead of carrying the original document, make copies. Most Ecuadorians do the same. It can be tough to get a replacement in Ecuador if it gets stolen.

Stay Up To Date With Volcano Warnings –

There are 27 active volcanoes in Ecuador, and while some of them might not be dangerous, it's worth keeping an eye on them.

Be Smart In Taxis –

Taking a bad taxi can be dangerous; scams and ripoffs aren't unheard of. Try to counteract this by asking for trustworthy taxi numbers. If you don't want to use taxis you can always hire a car.
Discover Car Hire
Why Choose Them?

Book Your Car Now

Located At Most Airports In The Country

No Hidden Fees

24/7 Customer Service

Free Cancellation

Provides Information You Can Trust

Must Be 22 Years Or Older
6. Be Careful With Buses – Keep an eye on your bag, especially on crowded buses.
7. Don't Walk Around Late At Night – As with anywhere in the world, walking around late at night can be dangerous, especially if you're by yourself.
If you follow these simple steps, you should enjoy your time in Ecuador with very few issues. 
What Is The Best Month To Go To Ecuador?
Depending on what area you plan to visit will depend on what month you should go. There's not one month that fits all. So in this section, I want to break down the areas to let you know what to expect and when to go:
Coast
The dry season on the coast is in late May and June to November, but the surprising thing is, the dry season doesn't always mean good weather in Ecuador. During these months, the weather is pretty cool, muggy, and overcast.
If you're looking to sunbathe on the beaches, then the wet season might be a better option for you.
The wet season falls between December and May. During this time, you can expect warmer weather along the coast, with the mornings tending to be sunny. 
That being said, in the afternoon, you can expect some tropical bursts that come out of nowhere.
Highlands
The seasons in the highlands tend to be more consistent when it comes to weather. That being said, you can expect warmer and wetter weather between December and March. If you're planning to hike in the highlands, you probably want to miss those months.
Year-round you can expect reasonably warm weather, with the nights being varyingly cold. You can also expect rain or hail at any time.
Amazon
As we all know, the Amazon rains all year round, but the worst time to go is around December to May. The road becomes very soggy, and it can make it hard to get around. The small forests also bring periodic flooding.
The cool thing is you can actually paddle around in a small boat, which is pretty cool. During these months, it can be harder to track down wildlife. You'll also have to deal with far more mosquitoes.
Volcanoes 
When it comes to volcanoes, they really have a mind of their own. It doesn't matter what the weather is like at the bottom; the summit can be completely different. In other words, it can be sunny, raining, or snowing; it's the luck of the draw.
Galápagos
The peak season for the Galápagos is from June to September and December to January. If you're planning a trip, these are the most popular months.
That doesn't necessarily mean that's the best time to go. If you're looking for the best weather, December through May is the best time to go. The wind drops during these months, making it warmer and having less choppy seas.
If you're going diving, then the months between June and November are drier, but it has poor visibility.
Before we finish this section, it's worth noting that wildlife is visible all year round, so you don't have to worry too much about what months you go.
And finally, peak season doesn't mean there will be more crowds; it means the prices will be higher. 
What You Need To Know Before Traveling To Ecuador?
Okay, you're almost ready to pack your bags, but before you leave, there are a few things you should know before you go. Let's take a look:
Vaccination 
Although the yellow fever vaccination is not required to enter Ecuador, it's still recommended to get it, especially if you plan to visit the Amazon. 
You should also check out antimalarial pills if you're visiting the Amazon. Although the risk is low, it doesn't hurt to be prepared for the worst.
Because of all the diseases in the area, it's recommended you have travel insurance handy:
World Nomads
What's Covered?

Click Here for More Details

Travel Accidents

Overseas Dental

Delayed Baggage

Digital Nomads

Pregnancy

Stolen Credit Cards

Stolen Passports

And Much More…
Altitude Sickness
Ecuador is one of the number one places for outdoor lovers. But with ridiculously tall mountains in the highlands comes the potential for Altitude sickness. If you land in Quito, you'll already be 2,850 meters above sea level, which is higher than the average person goes.
To make things worse:
The Quilotoa lagoon is 4,000 meters above sea level, and Chimborazo is almost 5,000 meters.
The key to stopping altitude sickness is to acclimatize before you do anything too strenuous, spend a few days in Quito taking it easy… and stay hydrated. This will help stop the effects of altitude sickness while hiking in the highlands. 
The Roads
You might expect the roads of Ecuador to be dirt roads full of potholes. And while this is true for some areas of the country, it's not for the main ones. 
Traveling between tourist locations is very easy; the roads almost seem brand new. It makes traveling far more comfortable, unlike Costa Rica, where the main routes between tourist destinations aren't always well looked after.
Mitad Del Mundo
The name Ecuador refers to the fact that the country lies on the equatorial line. It's one of the countries where you can stand in the southern and northern hemispheres at the same time.
They call this sensation Mitad Del Mundo or the Middle Of The Earth. The location is about 20 km away from Quito.
The funny thing is:
The location isn't actually on the equator; the real line is about 240 meters away. 
English Is Not Widely Spoken
Before traveling to Ecuador, it's a good idea to take a Spanish course before you go. If nothing else, learn the basics before you go… it will make your life a lot easier.
Not many people in Ecuador speak English, which can make simple things like ordering food a little challenging. 
But things really get tricky when you're trying to travel somewhere and have no idea where you're going. 
Money
The official currency in Ecuador is the dollar bill, which can be a benefit if you're traveling from the United States. After all, you won't have to worry about exchanging your money and the different rates people offer.
Another great thing is that you know exactly how much everything is costing you because it's a currency you're familiar with.
But here's the top tip: 
Try and use small bills wherever possible; local markets will say they have no change when you pull out a crisp $20 bill.
Wrapping Up!
With its beautiful Pacific beaches, colossal mountain ranges and a variety of wildlife unchallenged anywhere in the world, Ecuador is definitely a must-visit destination in South America.
But remember, learning travel Spanish before planning your trip not only will help you get around your destinations more easily and communicate fluently with the locals but totally enrich your travel experience to a whole new level.
Try a free private class or sign up for a 7-day free trial of our group classes to see how thousands of students are dominating the Spanish language with SpanishVIP.
What to learn Spanish, fast?
Download our e-book, Easy Spanish Shortcuts, and learn your first 1,000 Spanish words in under a day!