Argentina has become one of the most popular countries for backpackers around the world. The country stretches from the Tropic of Capricorn down to the tip of Antarctica.
As you can imagine, Argentina has a wide variety of terrains and landscapes unmatched anywhere else in South America.
Here you'll find the urban streets of Buenos Aires, the jungle by Iguazu Falls, Los Glaciares National Park, and the ice caps of Antarctica.
If you want to find out more, keep reading this Argentina travel guide:
History And Culture
The history of Argentina is heavily influenced by the European invasion and the migrants that came to live in the country. The Basque, Irish, English, Germans, Italians, and English have all established settlements in the country.
But what do we know about the earlier inhabitants of Argentina?
Before the European arrival, there were numerous nomadic tribespeople and two main indigenous groups called:
Diaguita
Guarani
The Diaguita people lived in the northwest, near Bolivia and the Andes, while the Guarani lived to the southeast. It's thought that both of these groups constitute the origins of permanent agricultural life in Argentina.
When the Inca were trying to expand their empire, it was the Diaguita tribe that fought them off and held them in Bolivia.
The first of the Spanish to arrive in Argentina was Juan de Solis who was killed pretty quickly in 1516. The local inhabitants provided strong resistance against the Spanish that were landing on their shores.
There were several attempts to settle in the area we now call Buenos Aires, but the indigenous tribes continued to fight back.
The Spanish managed to set up settlements inland far more successfully, but it wasn't until the late 16th century that Buenos Aires was finally secured.
Despite the successes of the indigenous people, they were severely weakened due to the European diseases that the Spanish brought over.
Strangely, Spain neglected Argentina due to the riches that they could find in Peru.
Buenos Aires was then forbidden to trade with foreign countries and soon became a smuggler's haunt.
In 1806 and 1807, the British attacked Buenos Aires because Spain was taken over by Napoleon's France. The settlers in the county managed to hold off attacks from the British, all without help from Spain.
It's thought that this action helped foster a sense of independence in Argentina.
After the French captured the King of Spain, Ferdinand VII, Argentina fell under the rule of the local viceroyalty and the people weren't happy about it.
The locals rebelled and declared their allegiance to the captive King, and by 1816 there were huge divisions within Argentina.
Some of the people declared their country independent. One of these patriots was Jose de San Martin, who crossed the Andes to Lima and captured it.
Jose de San Martin and Simon Bolivar are credited for breaking the hold of the Spanish on Latin America.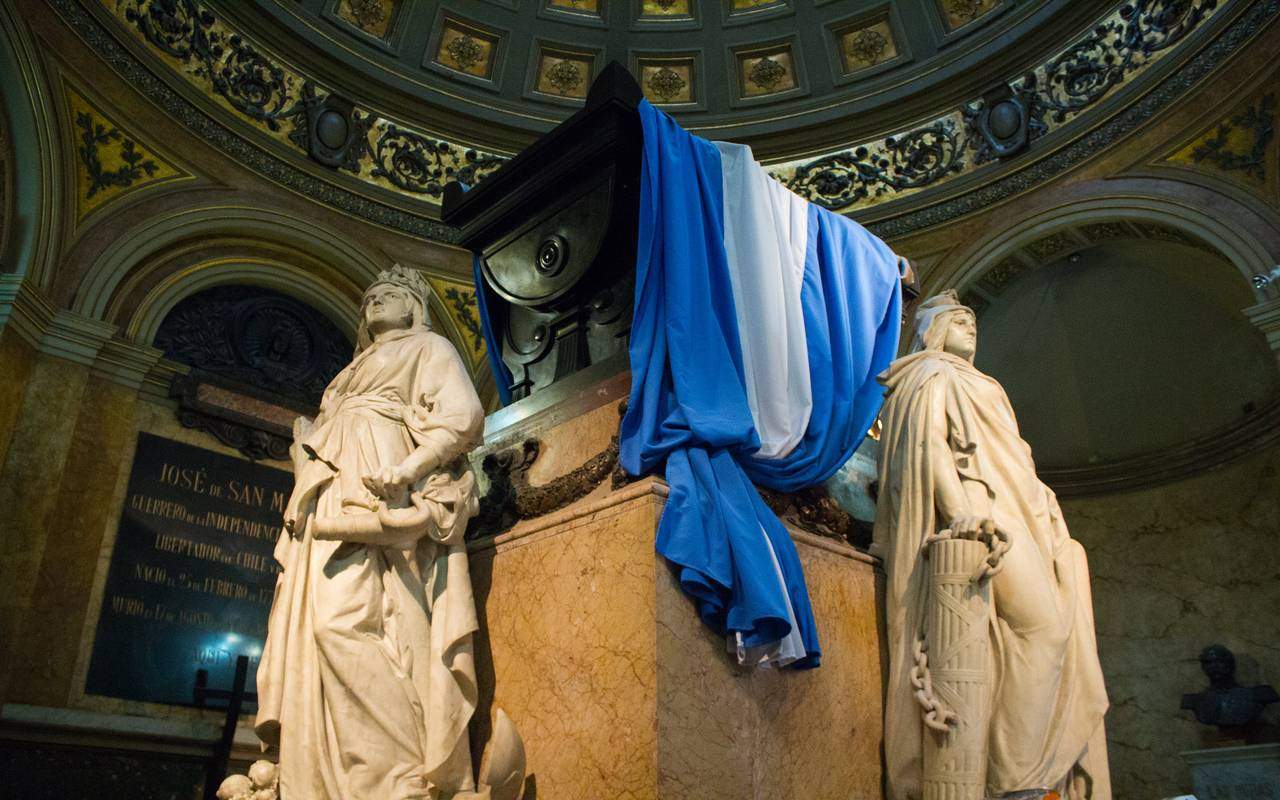 After the Spanish were defeated, there was a conflict to decide the nation's future by centralist and federalist groups.
In 1853, the modern constitution was put into effect, and by 1961, they established a unified government.
Thanks to the rapid expansion of agriculture and foreign investment, Argentina became the world's wealthiest nation between 1880 to 1930.
But…
As always, the great depression put an end to this prosperity. Things started to fall apart with social and political changes by an unstable government.
The government of the 1930s tried to hold back the economic and political change, but eventually, a military coup led to the rise of Juan Domingo Peron.
In 1943, the military expelled the government, and Peron was one of the leading army colonels and became the Minister of Labor, and was elected president in 1946.
Peron had a charismatic wife called Eva Duarte de Peron, or as people know her today, Evita. She played a crucial role in getting Peron re-elected in 1952, but by 1955 he was exiled by the military.
The military continued to rule until the 1970s after charges of human rights violations and corruption.
In 1982 the British defeated the military after failing to control the Falklands Islands and hugely discredited the Argentinean Regime.
In 1998, the country went into a four-year depression which was spurred by the Asian financial crisis. And in 2001, President De la Rúa resigned after several bloody riots.
So, what about the culture?
The country varies in regard to ethnic groups and is a blend of indigenous and European influence. The Spanish have the most impact on the country with them adopting their language and much of their culture.
But…
You also see hints of Italian, German, English, and Irish influence, although not nearly as much as Spain.
The country's main religion is Roman Catholic, and you can find churches all over the country.
Visit Argentina: The Best Major Cities
If you take a trip to Argentina, you'll be welcomed to many fabulous cities for you to explore. And if you don't know where to start, let us help you out.
We've carefully prepared a list of cities you must visit on your trip:
Buenos Aires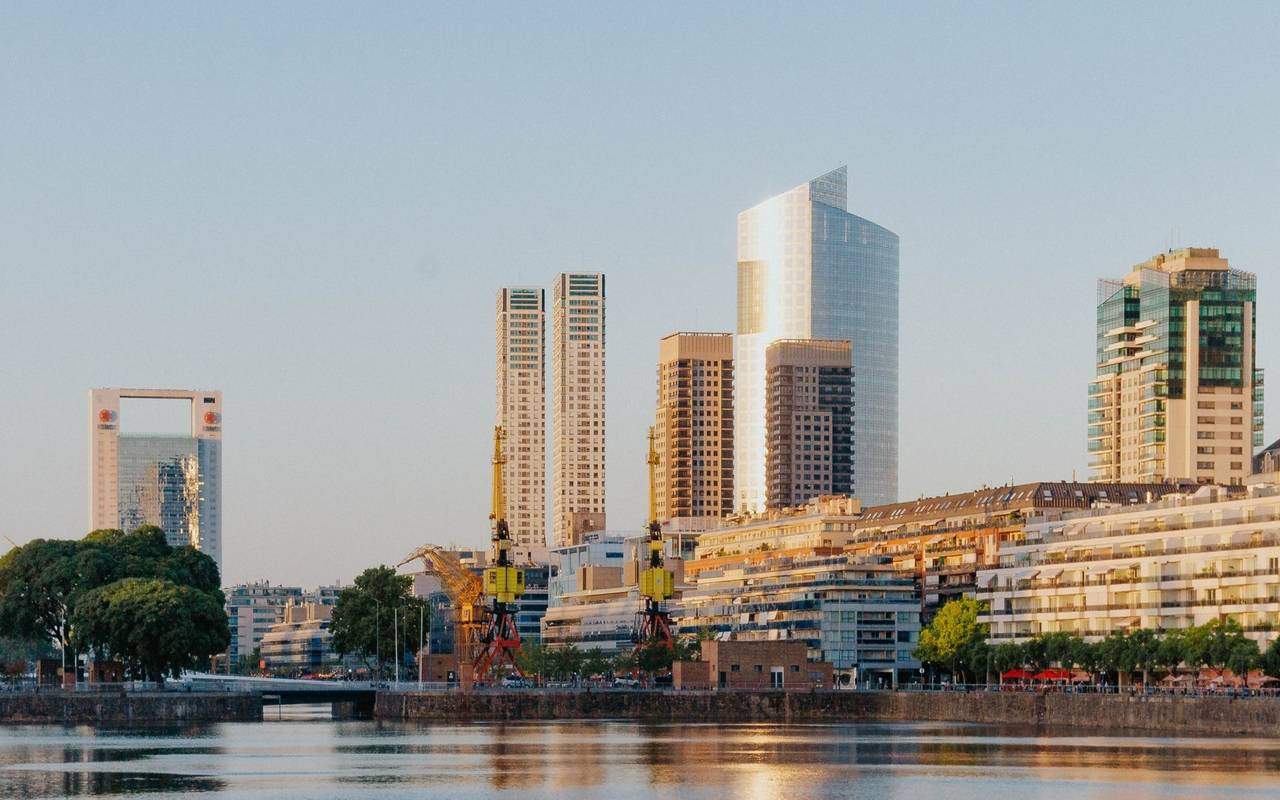 Buenos Aires is the capital of Argentina and an intoxicating city to visit. It's known for being the final resting place for many important figures of Argentina.
Buenos Aires has a beautiful mix of European and Latin cultures. This creates a beautiful, energetic city, which is sophisticated and bustling with culture.
Walking around Buenos Aires, the largest city in Argentina, you'll find dominant buildings that line the boulevards; you'll also see an extensive range of street art nestled in between restaurants, bars, and cafes.
The city of Buenos Aires is a beautiful place to visit and holds around 15 million people. It lies on the Rio de la Plata, theaters, museums in San Telmo, and the La Recoleta Cemetery. And it doesn't stop there; you also have a great range of nightclubs to dance the night away to.
If you fancy a small adventure, make sure you check out San Antonio de Areco or the colorful town of La Boca, it's a small town outside Buenos Aires with a wealth of history… it's well worth the visit.
Many people start their journey in Buenos Aires thanks to the international airport and the many direct flights that go there.
Puerto Iguazu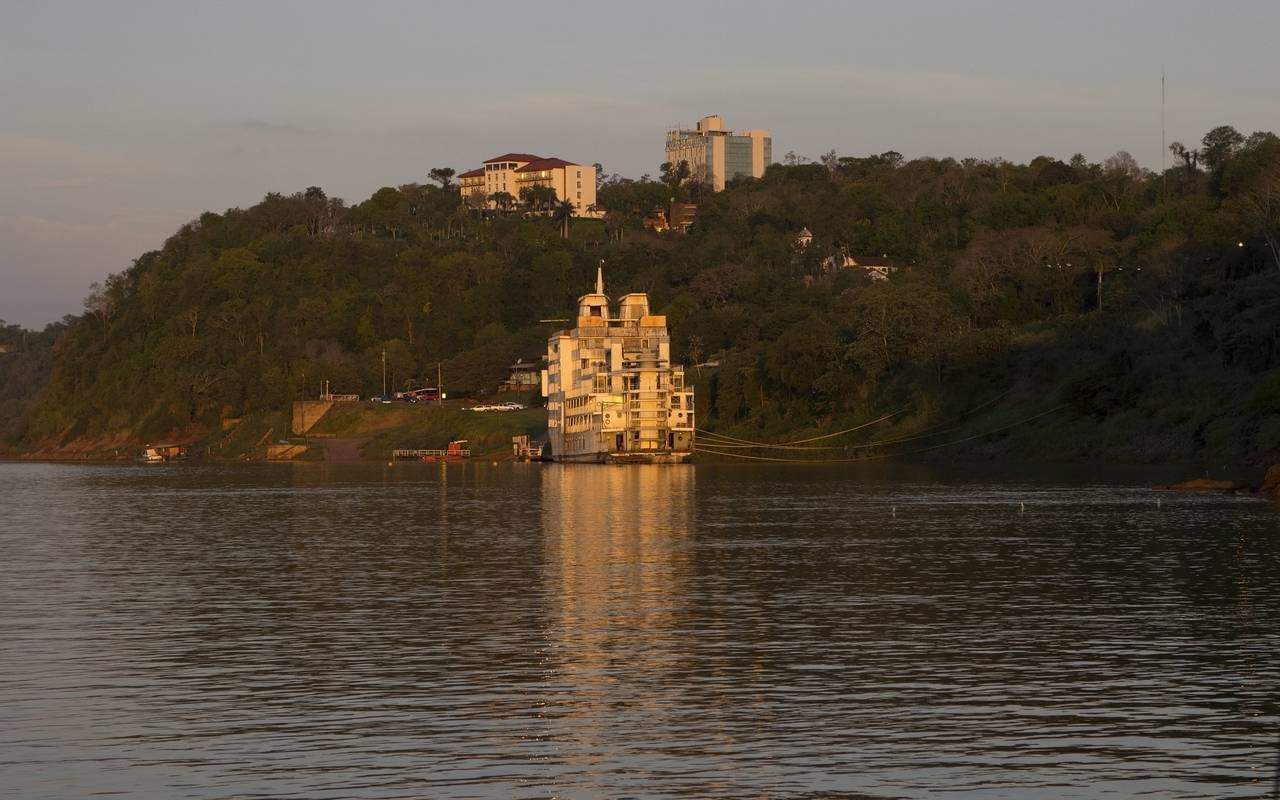 Puerto Iguazu is located on the border with Brazil and Paraguay and is the main stop-off point for most visitors looking to visit the stunning Iguazú falls.
As for the city itself, it doesn't really have much to offer other than a few restaurants. But, you can visit the incredible Iguazú waterfalls that stretch the Argentina border to Brazil.
During your visit to the waterfall, you have beautiful walks with unbelievable views making this one of the most unforgettable experiences of Argentina.
Puerto Madryn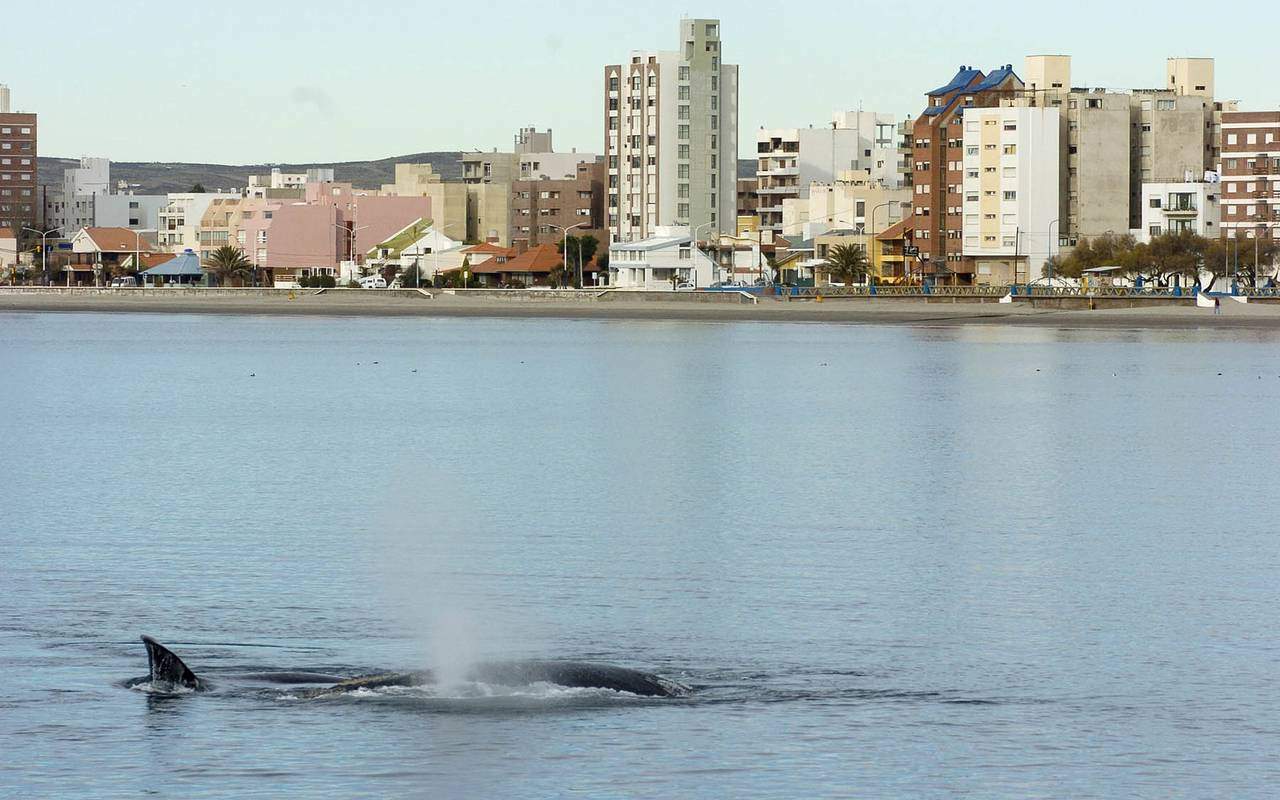 If you're looking for nature, the city of Puerto Madryn is the place to be. It's known for being the gateway to the UNESCO-listed Peninsula Valdes. From here, you'll be treated to some of the best wildlife the country has to offer.
The city is located off the coast of northern Patagonia. The town allows you to relax on sandy beaches and eat incredible food at the restaurants.
If you've been dreaming of whale watching, then between the months of June to mid-December, you can enjoy whale watching as they migrate past the peninsula. It's the only city in the whole of Argentina where you'll be able to watch Southern Right whales with their baby calves close to the shore.
The city is also known as the scuba diving capital of Argentina, where you can also enjoy snorkeling with the resident sea lions.
On the rocky Valdes Peninsula, you can find Magellanic penguins and elephant seals which are prayed on by Orcas, which can make a spectacular visit.
San Carlos de Bariloche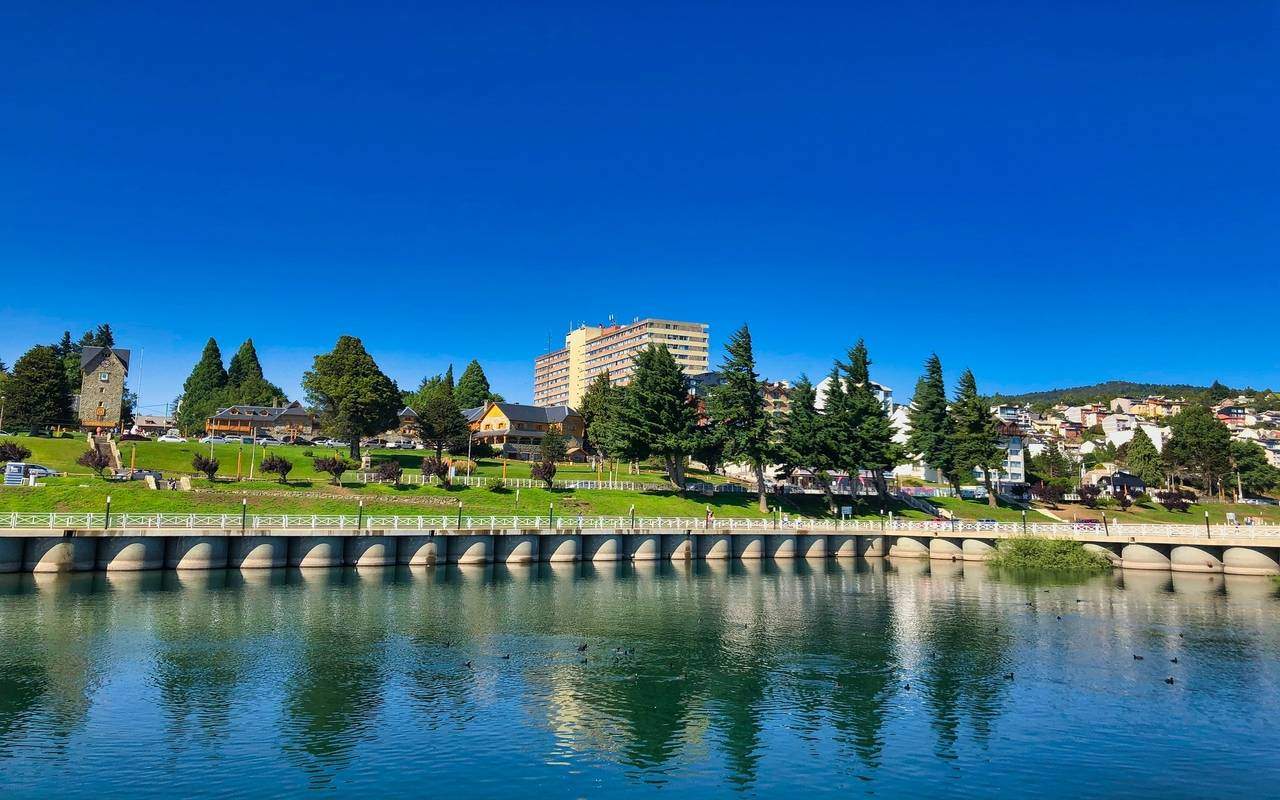 It's located on the lower slopes of the Andes and is an absolutely stunning location. It lies in the Patagonia region and borders Nahuel Hatapi National Park, making it a top-rated tourist destination for foreigners and locals.
It's reported that Walt Disney himself visited the National Park and was taken back by the magical forest. It's now thought that the forest inspired the setting for Bambi.
The destination is a prime location all year round and features some great activities, including skiing and sailing.
Bariloche is known for its swiss-alpine-like architecture and chocolate, which gives the city a very European feeling.
If you're looking for that European feeling, there's no better way than getting your skis on and exploring the mountains and the beautiful glacier lakes.
San Juan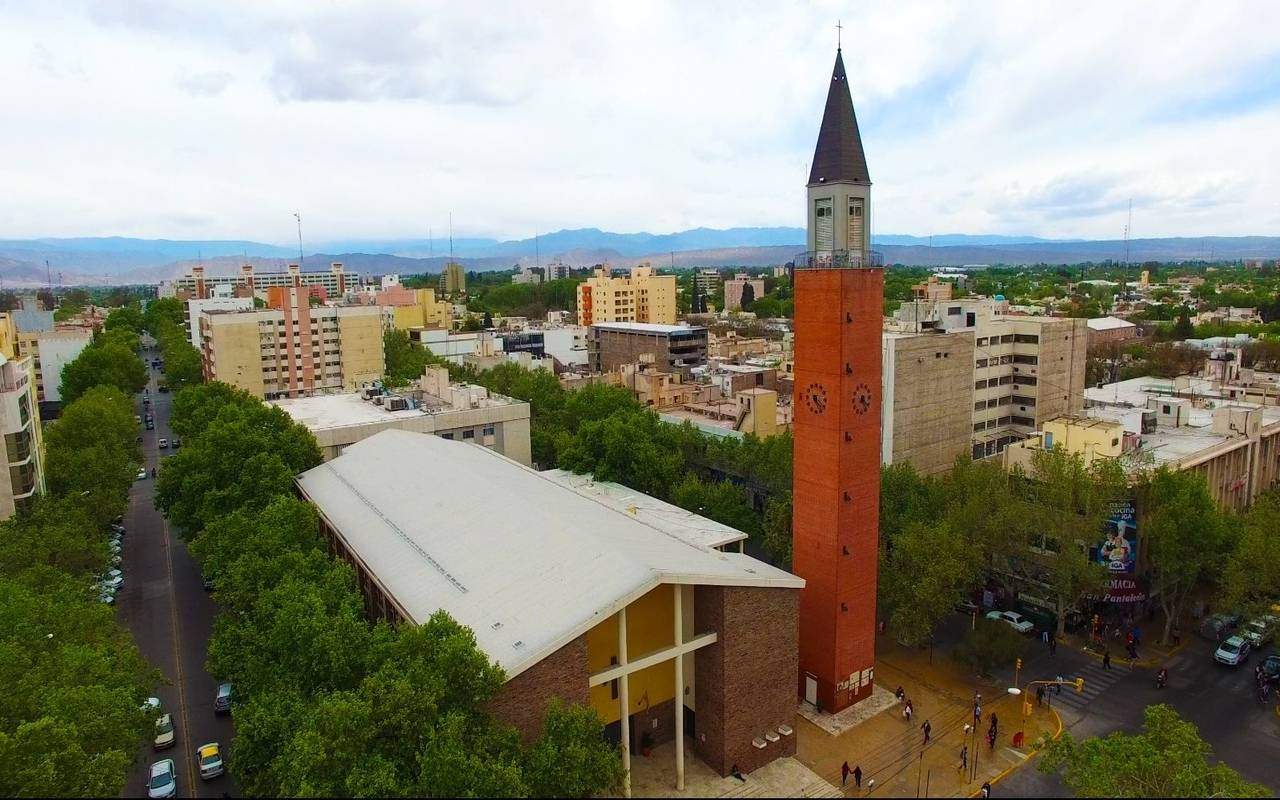 The city is located in west-central Argentina and east of the Andes Mountains. In the center of the town, you'll find the Casa Natal de Sarmiento, the birthplace of the 19th-century president and writer Domingo Faustino Sarmiento.
Today, you can enjoy the beautiful area of San Juan and take in the breathtaking views of the landscape.
The valley lies in very fertile soil and gets kissed by the sun, making it the perfect place for growing grapes. And if you take a visit, you'll realize how great the wine is from that region.
But you shouldn't just go for the wine harvests!
There's so much to see and do, like hiking the mountains and tasting the delicious food from various cultures.
The city has a modern feeling, with a few spots of colonial architecture, but unfortunately, most of them were destroyed in the 1944 earthquake.
Some people stop off at San Juan before continuing their journey to Cerro Aconcagua. They are the highest altitude peaks in the western hemisphere and outside of Asia.
Argentina Travel Guide: Places To See
It's all well and good knowing the cities to travel to, but what about the attractions Argentina has to offer.
Well, that's what we want to cover in this section. So without further ado, here are the best places in Argentina:
Iguazú Falls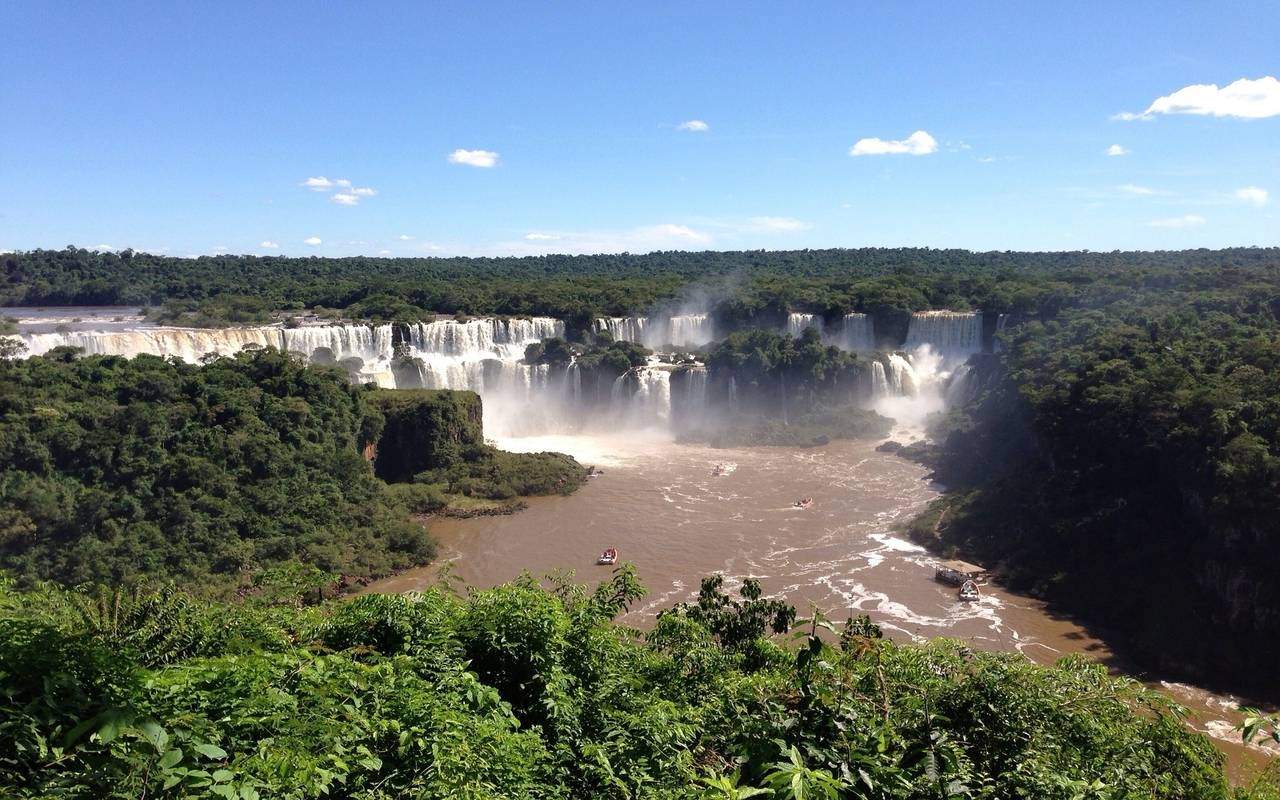 Is there any better place to start than one of the natural wonders and the most popular tourist destinations Iguazú Falls?
It lies on the border of Argentina and Brazil. The Iguazu national park falls in Argentina, while the Iguaçu National park is in Brazil.
The National Park is protected by UNESCO as a world heritage site, and it's understandable why. These huge waterfalls are a sight to behold, and for many, it's the best thing they see in South America,
The falls are actually made up of 150-300 individual waterfalls (depending on the season) along a 3km edge. They also vary in height, with them standing between 60-82 meters.
You can get a close look at the falls by walking the walkway and various viewing platforms along the way. One of the most popular is the Devil's Throat which is at the bottom of the falls. If you're looking for outdoor adventures, this is the place to be.
Perito Moreno Glacier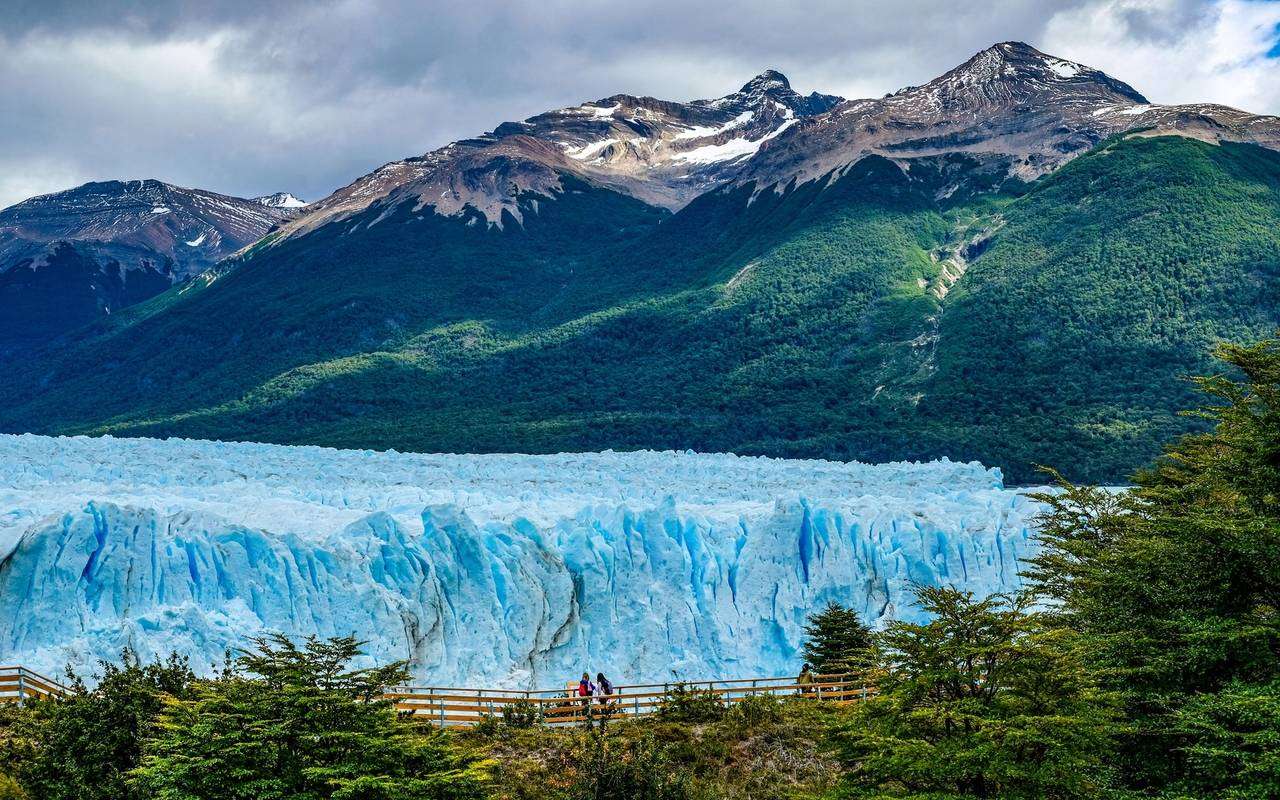 It's located in the Los Glaciares National Park, which is close to the small town of El Calafate. The UNESCO world heritage site is home to 48 glaciers, but the most noticeable is Perito Moreno Glacier.
The Perito Moreno glacier is a 30 km long ice formation that leaves visitors in awe as they look up at the spectacle. What makes it unique is it's the third-largest freshwater reserve.
Perito Moreno is about a two-hour journey from El Calafate and is an absolute must if you travel to the south of Argentina.
If you want to climb or hike the glaciers, you can book trekking tours which can be anywhere between one hour to five hours long.
If you need more reasons to visit, Monte Fitz Roy is a 3,359-meter tall mountain that borders Chile. It's also reported to be a more challenging climb than Everest.
Tierra Del Fuego National Park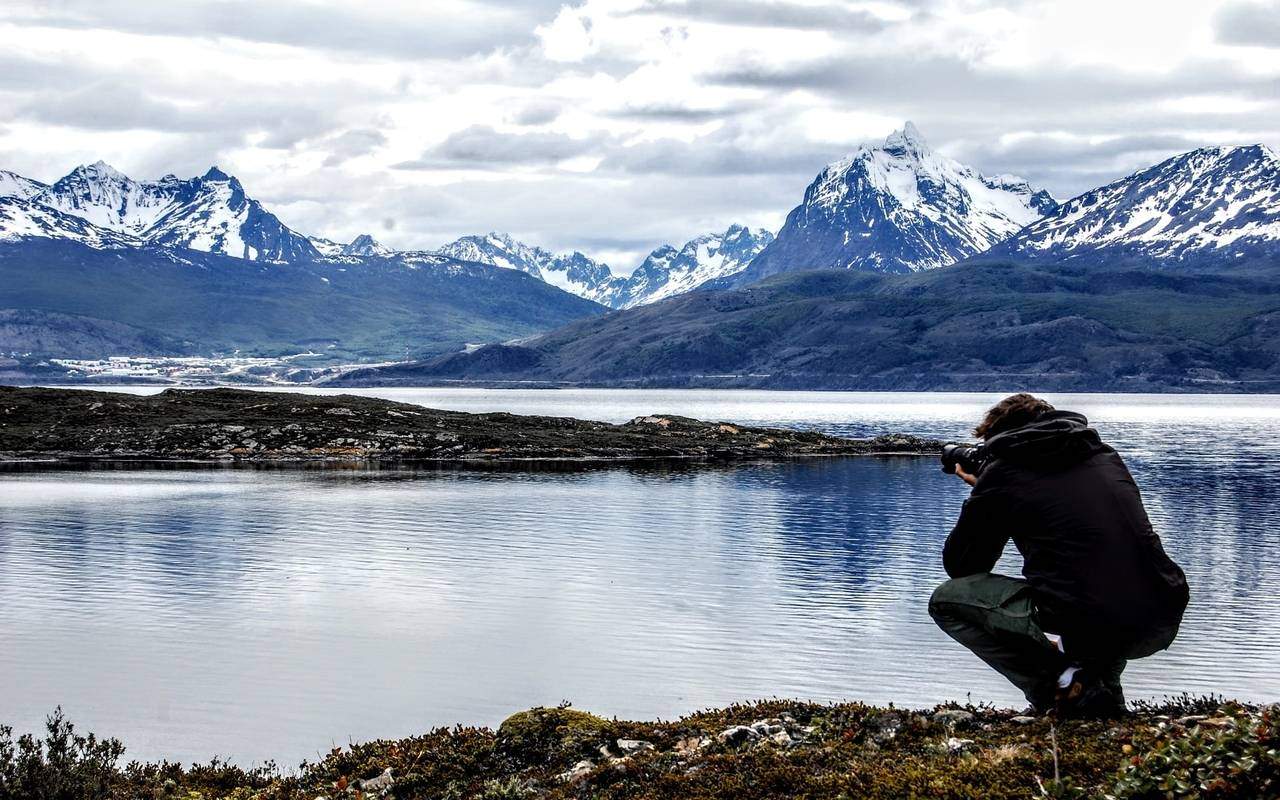 This is another one for those of you that want to venture to the icy reaches of southern Argentina. Tierra del Fuego National Park is 156,000 acres of frozen wilderness and is located near Ushuaia (the world's southernmost city).
The area is home to the Patagonic forest, glacial lakes, rivers, waterfalls, and snow-capped mountains. All of this makes the area a hikers paradise; there's something for everyone.
The magical beech tree forest is home to guanacos, beavers, foxes, and much more if you're looking for wildlife.
One of the most popular hiking trails is the Senda Costera, a coastal path that stretches from Lake Roca to Ensenada Bay. The track is a fantastic place to see a wild variety of wildlife.
Valdés Peninsula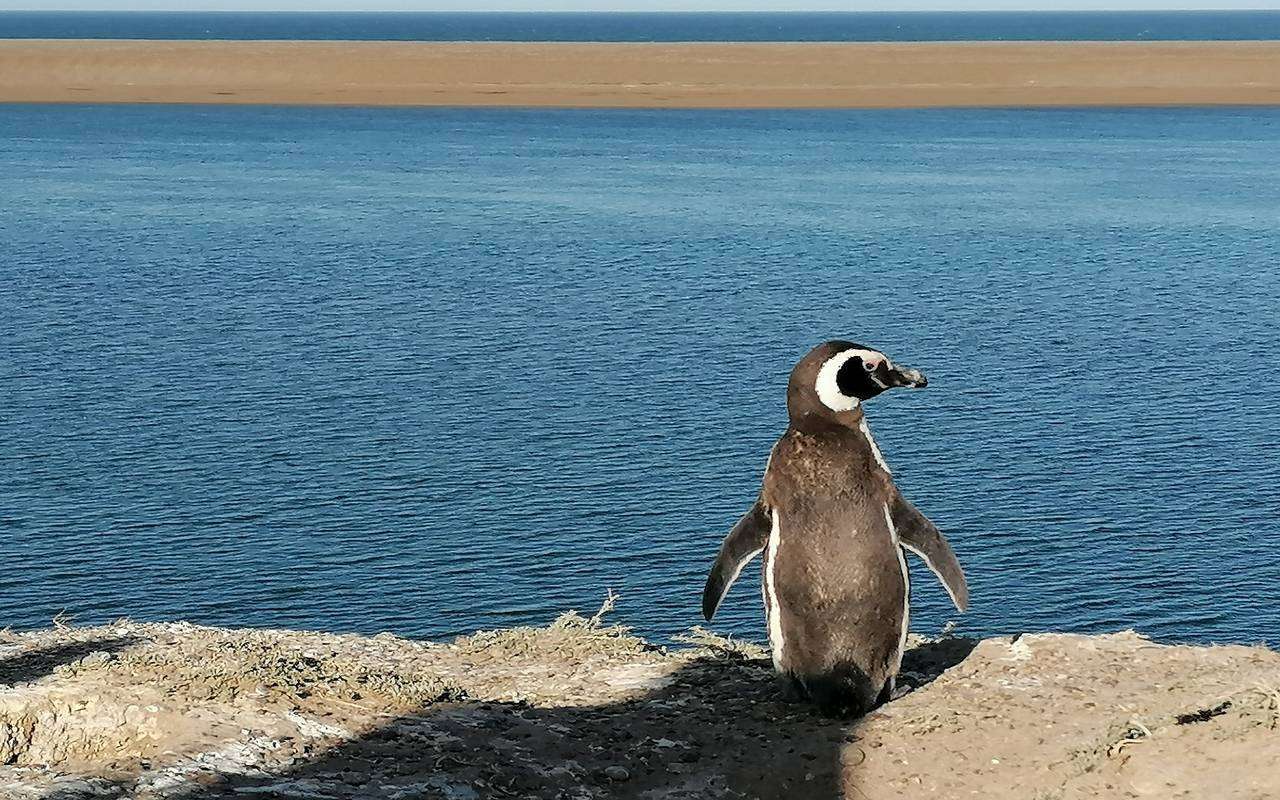 You'll find the Valdés Peninsula next to the city of Puerto Madryn, which lies on the shores of Golfo Nuevo on the Patagonian Coast.
The area was founded by Welsh settlers and is a popular deep water port and nature reserve, making this area a popular cruise destination.
Thanks to the rugged coastline, you'll find numerous outdoor activities to take part in. But what makes the area really special is the nature reserve known for its diverse wildlife.
Visitors that come to the area can see whales with their calves, elephant seals, sea lions, penguins, and orcas.
The tours are well worth the price with the amount of diversity the coastline offers.
You can also organize diving and snorkeling tours to get up close and personal with some of the wildlife.
Humahuaca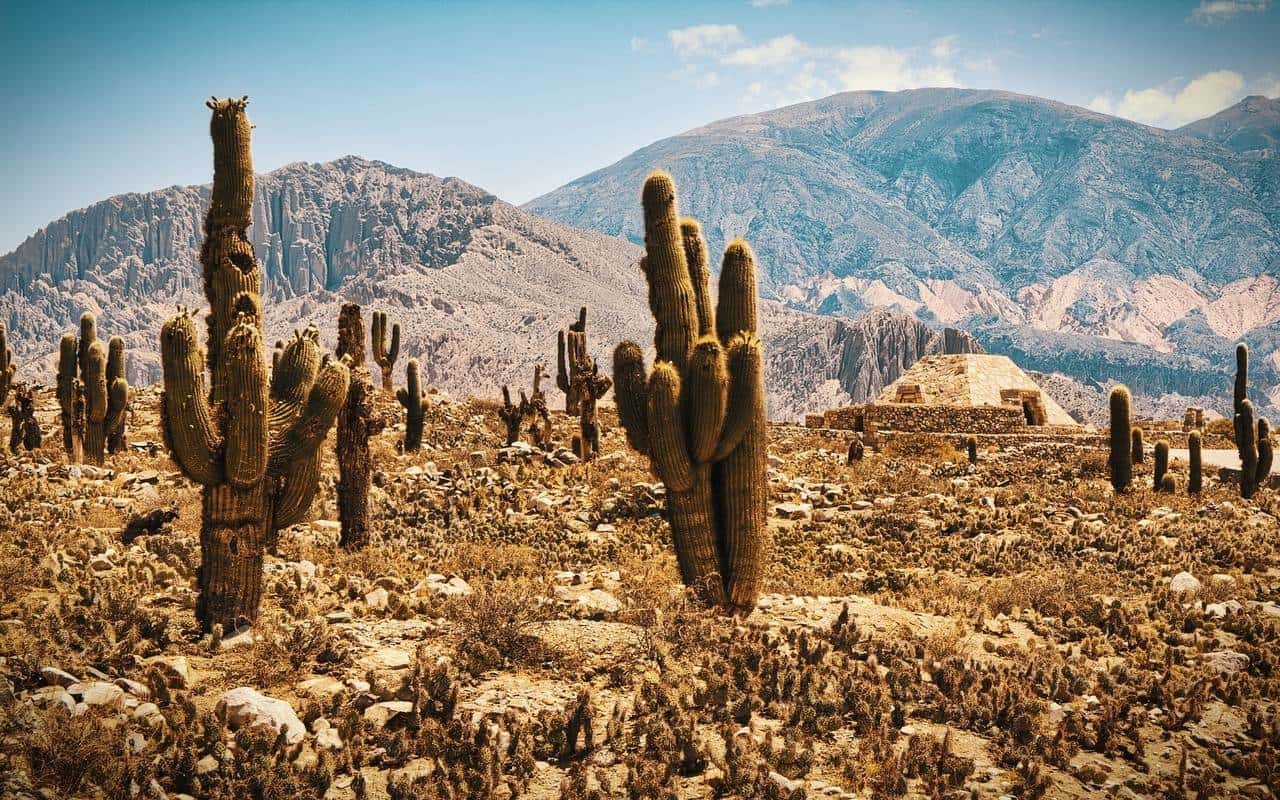 You'll find this small village in the northwest of Argentina. It was founded in the late 1500s and was used as a resting point for people exploring the surrounding area.
People have no shortage of things to do when they visit this unique village. The colonial town is known for the Quebrada de Humahuaca.
It's located in the valley along the Rio Grande and is a world heritage site known for its colorful rock formations.
The most noticeable being the Cerro de Los Siete Colores or hill of seven colors.
Mendoza
It's probably one of the most beautiful cities in Argentina and has something for everyone. The city is filled with art deco and is a popular place for outdoor enthusiasts.
Skiers come from all over the world to get a taste of the best ski location in the Andes. Las Leñas is known for its steep terrain, making it a must-go for any skier.
If skiing isn't your jam, why not come in the summer to enjoy the famous climbs and hikes on top of the 6,960-meter Aconcagua mountain?
You also have outdoor activities such as whitewater rafting, trail riding, and camping.
Antofagasta De La Sierra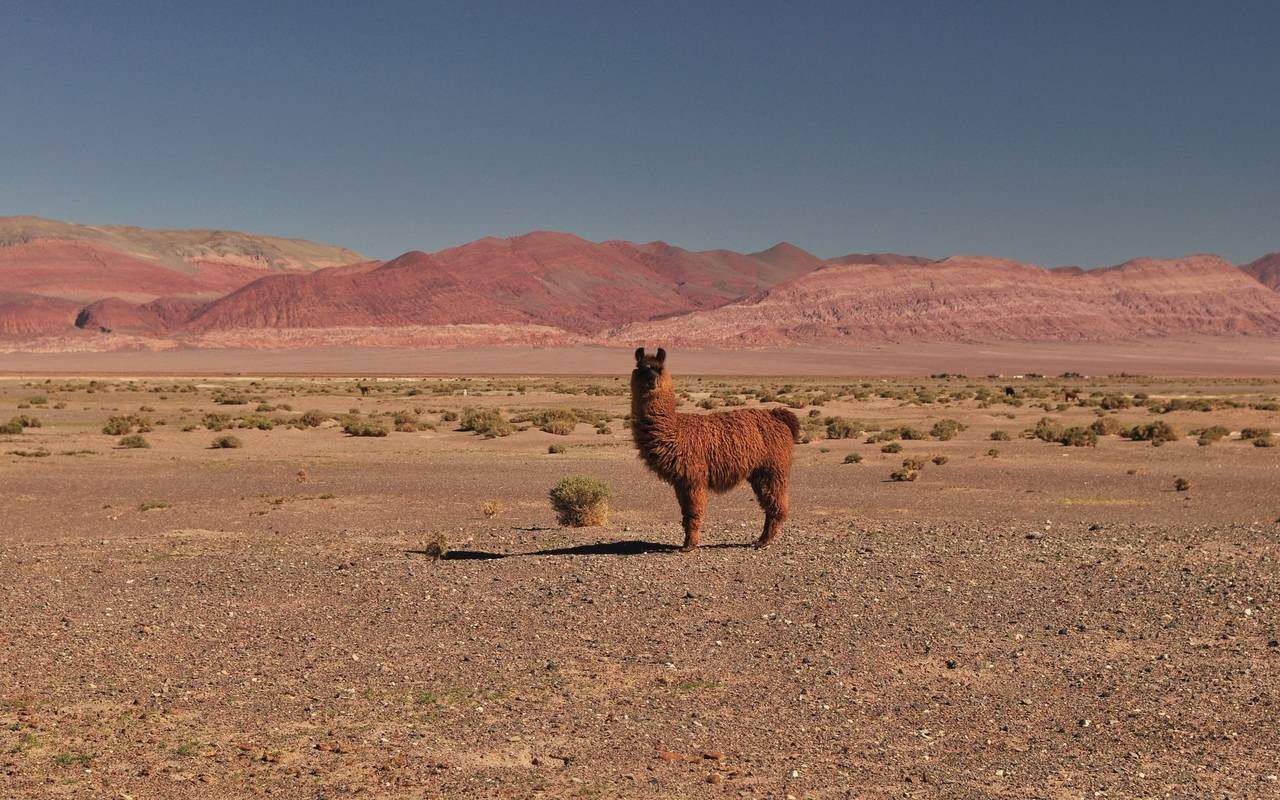 The area lies 3,200 meters above sea level in between the cinder cones of Puna and the tops of the Galan.
The main feature is the Volcano which soars 4,000 meters above sea level. You can take tours around the volcano to make the most of your visit.
You can also take a trip to Lake Colorada, a red lake, where you can spot groups of the famous Andean flamingos.
You also find llamas calling as you walk through the desert wasteland and high-altitude lakes.
Nahuel Huapi National Park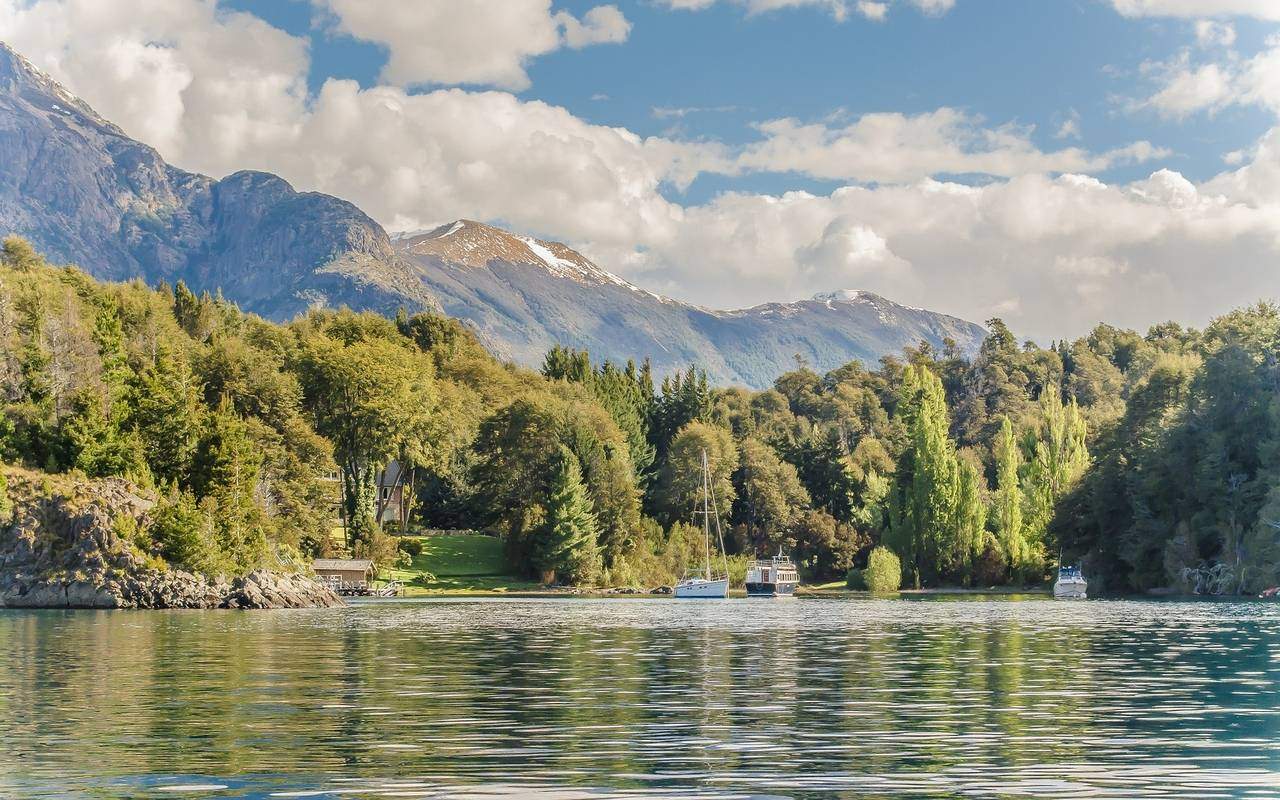 You can find the National Park near the city of San Carlos de Bariloche and the northern hemisphere Lake District of Patagonia,
People flock to the area in the winter months to get a taste of skiing. Cerro Catedral is the tallest peak and most popular ski location. It includes 100 km of ski terrain with views over Nahuel Huapi.
You are also treated to stunning views across the glacial lake district that you can hike around or sail across.
Beagle Channel
The Beagle Channel is a narrow waterway far south at the tip of South America. It's located between Chile and Argentina near the Tierra del Fuego.
It's about 150 miles long, eight miles wide, and separates the mainland from smaller islands.
You can take short boat tours along the Beagle Channel that provide you the chance to see wildlife and the shorelines of Ushuaia and the Tierra del Fuego National Park.
You can also take longer boat rides that take you through forested landscapes and the blue Glacier Alley. If you want the chance to spot dolphins, sea lions, and sea birds, this is an excellent opportunity.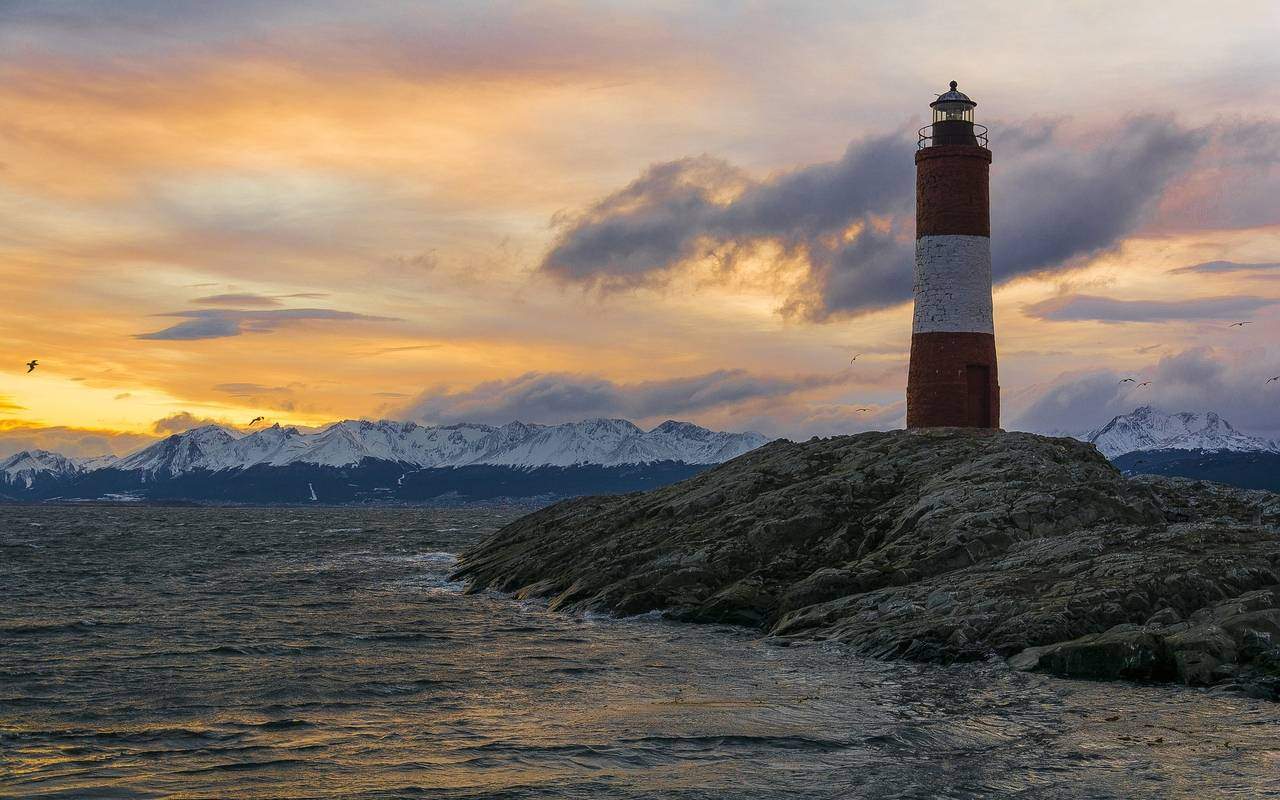 Is Argentina Dangerous For Tourists?
Argentina is ranked the safest country compared to other popular travel destinations in Latin America like Brazil and Colombia.
But as you can imagine, Argentina still has its problems.
Like anywhere in the world, the poorer districts tend to have problems with dealing and using drugs, petty theft, and corruption.
It's thought that between 2010 and 2017, drug consumption in youths (12-17) was up nearly 150%.
Scams are quite a regular occurrence in Argentina for tourists. For this reason, you need to keep an eye on your change to make sure you don't get short-changed.
You should also be wary about hailing down unlicensed taxis to avoid getting ripped off.
Another crime that tourists face is pickpocketing. Many tourists have accounts of having bags snatched or their pockets picked.
The most common thing being snatched is mobile phones, so make sure you keep them out of view or at least be aware of your surroundings.
And it's not just crime and drug use you need to think about when traveling to Argentina.
There are also natural disasters to contend with. Flooding is an often occurrence that should be considered. And then you have the not so often eruption of Copahue Volcano, which borders Chile.
Although this doesn't happen very often, it's still something you should consider regarding safety.
If you ever fall victim to any of the crimes below, you should visit the nearest police station so they can get things sorted.
To help you stay safe, here is our list of travel safety tips to help you on your journey:
1. Watch Out For Motorcycle Thieves
A widespread trick for robberies is motorcycles working in pairs to steal your belongings. No terrain is safe whether you're on a sidewalk, in a cafe, or on a bike lane.
There are videos online of people having their phones, backpacks, and wallets robbed while walking down the road.
The first bike will distract you, while the second bike will take your stuff and ride away.
2. Wear Your Bags In Front Of You On Public Transport
If you're getting on buses or the subway during your journey, you'll notice many of the locals will swing their bags around, so it's facing in front of them. This will help them keep an eye on their bags without the fear of fingers dipping in.
Having your bag on your back makes it a lot easier for people to reach into your bag and take your valuables without you noticing.
3. Only Carry The Cash You Need
Many places like shops, cafes, and restaurants don't accept cards, and some even offer a cash discount.
And this means carrying cash is a lot easier. But with having money comes the problem with pickpockets.
Make sure you carry enough cash to get you through the day, but not too much where you'll be disappointed if it goes missing.
4. Watch Out For The Mustard Trick
It catches out many tourists, so it's something you need to keep an eye on. There will be a helpful local that points out a stain on your jacket, most likely put there by one of their accomplices.
They'll then offer to clean it off. When you get your jacket back, you'll realize all your belongings have been taken.
5. Be Careful Using Your Phone Outside
Phones are the favorite items among thieves to steal, especially when they see you walking down the road with it in your hand, not paying attention.
If you have to get your phone out, make sure you pay attention to your surroundings.
Is Argentina Expensive For Tourists?
Argentina is a costly country, especially in Latin America. The economic mismanagement and economic depression led to massive inflation.
But that doesn't mean it has to be expensive. In this section, we want to give you some tips for saving money. Yes, it will still be more expensive when compared to Peru, Chile, or Colombia.
Let's check them out:
Find Cheap Food – If you're looking to save some money, your best option is to find the cheapest places to eat.
This will usually consist of street food such as an empanada, burgers, pizzas, or Choripán. Yes, It's not the healthiest option, but it will save you a few dollars.
Buy Your Wine – Surprisingly, you can get a delicious bottle of wine from the shops for a very reasonable price. You're looking at around $2 per bottle; the downside is liqueurs and beers can be expensive.
Travel During Off-Season – March to June and September to November are the cheapest times to travel to Argentina. During these months you'll find more affordable accommodation, which can significantly lower the cost of your trip.
If you're flexible with your schedule, you should take a look at flying during the off-season.
Explore The Outdoors – Argentina is a prominent place, and there's a lot to explore. The best thing is you don't have to pay for many of the walks.
Take advantage of the national parks, the city parks, and local mountains. There's so much to do for free it's just finding it.
Stay In Hostels – One of the best hostels to stay at is the Hola Hostel. They have a massive network of accommodations all over South America's continent.
They also offer a 10% discount to their members and discounts on local area activities.
How Much Should I Budget For A Trip To Argentina?
As we mentioned earlier, traveling to Argentina can be expensive when compared to other countries in South America, making it challenging to budget.
To make it worse:
Many places don't accept debit/credit cards and ATMs put a massive charge of withdrawals.
This means you should take enough cash with you for the duration of your journey and only use your bank card when you have to.
As with any trip, it depends on what you like to do on your holidays, and where you like to stay. If you don't mind staying in hostels or camping, you can actually make it a pretty cheap trip… but this isn't for everyone.
For an average 7-day trip you can expect to pay:
$900-$2,000+ for a solo traveler
$1,633-$3,700+ for a couple
$3,000-$7,400+ for a family of four
That's just a rough outline, but to help you budget for yourself, let's break down some of the prices for you:
Accommodation: $30-$200+ per night per person
Meals: $10-$30+ per person per day
Travel: $10+
Again these are just a rough outline of prices, and they can vary a lot depending on your style of traveling.  If you're looking for accommodation make sure you check out VRBO for a stunning range of vacation rentals.
If you want to add some activities to the journey, make sure you check out the websites to find out how much they will cost before you leave.
Kiwi.com
Why Choose Them?

Plan Your Trip Here

Competitive Prices
Plan Your Full Trip From The Website
Provides Excellent Support
Get Price Alerts On The Move
Manage Your Bookings
What Is The Best Way To Travel In Argentina?
Okay, you have quite a few options for traveling around in Argentina; you just need to think about which one works best for you.
In this section, we're going to talk you through some of the best methods of traveling through Argentina:
Fly Around Argentina              
One of the quickest ways to travel from city to city is by flying around Argentina using a domestic or international airport. You can get to pretty much any town without an issue, and they have many internal flights to choose from.
It can be pretty expensive if you plan to visit many different places, but the time you save thanks to the direct flights can be very beneficial.
Drive Around Argentina
If you're looking to get from town to town or tourist attraction to tourist attraction, you might want to look at renting a car.
Discover Car Hire
Why Choose Them?

Book Your Car Now

Located At Most Airports In The Country
No Hidden Fees
24/7 Customer Service
Free Cancellation
Provides Information You Can Trust
Must Be 22 Years Or Older
Driving can be pretty challenging depending on where you're going, the major roads are well maintained, but the more minor roads can be pretty bad.
Another thing to note is the roads can be pretty dangerous; the driving standards aren't like in Europe.
World Nomads
Why Choose Them?

Click Here for More Details

Located At Most Airports In The Country
Travel Accidents
Overseas Dental
Delayed Baggage
Digital Nomads
Pregnancy
Stolen Credit Cards
Stolen Passports
And Much More…
Use Public Buses
The most common method of getting around Argentina is using a local bus. There are hundreds of companies to choose from, and you can get pretty much anywhere in the country with them.
Buying tickets is a simple case of stepping up to the station and booking your ticket. That is unless you're traveling in peak season. In that case, you need to book in advance to make sure you can get the bus you need.
Wrapping Up!
Argentina has a little bit of everything for every taste: from the romantic urban streets of Buenos Aires, the jungle by Iguazú Falls, glaciers, and the ice caps of Antarctica. A paradise for backpackers and outdoor adventurers.
But remember, learning Spanish before planning your trip not only will help you get around your destinations more easily and communicate fluently with the locals but totally enrich your travel Spanish experience to new levels.
Try a free private class or sign up for a 7-day free trial of our group classes to see how thousands of students are dominating the Spanish language with SpanishVIP.
Want to learn Spanish, fast?
Download our e-book, Easy Spanish Shortcuts, and learn your first 1,000 Spanish words in under a day!