Today we're keeping things simple and learning to count all the Spanish numbers 1 – 100.
Because sometimes you just need a break from all the difficult grammar rules…
Learning numbers in any language is no easy task. There are lots of irregular forms, it's difficult to use them, and our braids are just used to thinking about numbers in English! So be patient with yourself and practice this vocabulary as much as you can.
So let's get started! Today we're learning to count to 100 in the Spanish language and, more importantly, learning how to use them!
Cardinal numbers in Spanish
So when we think of Spanish numbers, there are actually two major types. You have ordinal and cardinal numbers. Ordinal numbers are the adjective form, but cardinal numbers are just used to represent quantities.
Maybe that sounds a bit too complicated. Let's look at a quick chart and you'll see just how easy this is:
Spanish Cardinal Number
Spanish Ordinal Number
Uno

(

One

)

Primero

(

First

)

Dos

(

Two

)

Segundo

(

Second

)

Tres

(

Three

)

Tercero

(

Third

)
Even though the names of these number categories sound a little complicated – it's not difficult at all to understand. In today's article, we'll be going over everything you need to know about cardinal numbers.
Spanish Numbers 1 – 100
When it comes to counting all of the Spanish numbers, the most difficult part is definitely the first thirty. Afterward, they start to get considerably easier.
The easiest way to learn all of the cardinal Spanish numbers is in sections, so let's look at them in groups of 10.
Spanish Numbers 1 – 10
1 –

uno

2 –

dos

3 –

tres

4 –

cuatro

5 –

cinco

6 –

seis

7 –

siete

8 –

ocho

9 –

nueve

10 –

diez



You might even be familiar with a lot of these. It's important to remember the base ten numbers, as we'll be using them to form all of the other numbers from here on out.
Practice saying them aloud if you want to memorize them right away.
Spanish Numbers 11 – 20
11 –

once

12 –

doce

13 –

trece

14 –

catorce

15 –

quince

16 –

dieciséis

17 –

diecisiete

18 –

dieciocho

19 –

diecinueve

20 –

veinte



From eleven to fifteen, the numbers are completely irregular still, so you just need to memorize them, as well. But the good news is that sixteen to nineteen start to use a pattern.
Do you understand the pattern? It comes from diez y … As in, ten and …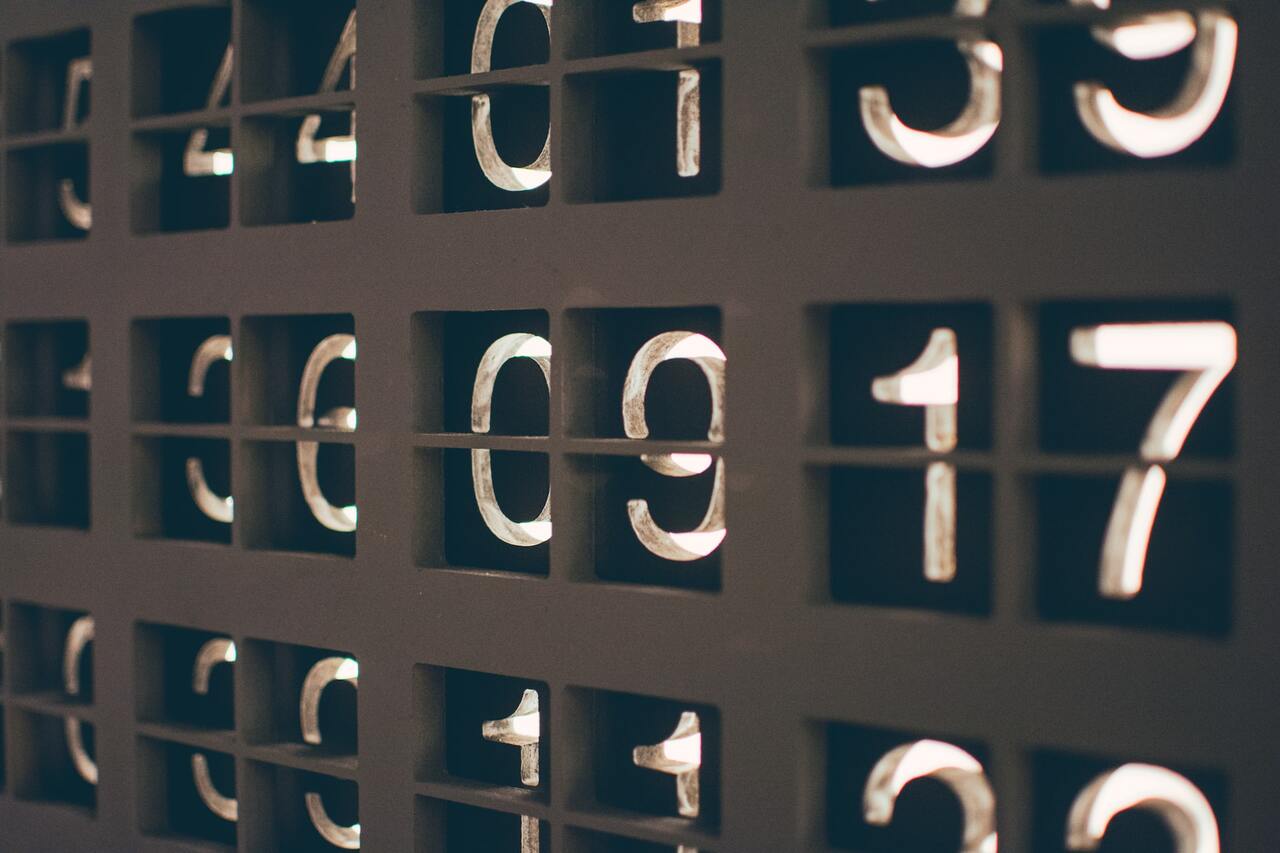 Spanish Numbers 21 – 30
21 – veintiuno

22 – veintidós

23 – veintitrés

24 – veinticuatro

25 – veinticinco

26 – veintiséis

27 – veintisiete

28 – veintiocho

29 – veintinueve

30 – treinta



What's important to know about this set of numbers is the fact that they're written as one word. This is why all the Spanish numbers are irregular up until we get to thirty and above.
So if you ever need to write out the numbers, make sure to come back and pay attention to this chart. And don't forget the accent marks!
Spanish Numbers 31 – 40
31 – treinta y uno

32 – treinta y dos

33 – treinta y tres

34 – treinta y cuatro

35 – treinta y cinco

36 – treinta y seis

37 – treinta y siete

38 – treinta y ocho

39 – treinta y nueve

40 – cuarenta



Congratulations! You've made it to the easier sections. The first thirty numbers were undoubtedly the most difficult ones, so it should be a lot easier from here on out.
Starting at number 30, we'll combine the base ten with the single digit. It's a pretty simple structure that we'll use from here on out. We just use thirty and one, thirty and two, etc.
Pretty simple, right? Let's move on to the next ten.
Spanish Numbers 41 – 50
41 – cuarenta y uno

42 – cuarenta y dos

43 – cuarenta y tres

44 – cuarenta y cuatro

45 – cuarenta y cinco

46 – cuarenta y seis

47 – cuarenta y siete

48 – cuarenta y ocho

49 – cuarenta y nueve

50 – cincuenta
QUICK NOTE…

Make sure you spell the base forties with a letter C in Spanish. Since we say "Quarter" in English – this is a common mistake!
Spanish Numbers 51 – 60
51 – cincuenta y uno

52 – cincuenta y dos

53 – cincuenta y tres

54 – cincuenta y cuatro

55 – cincuenta y cinco

56 – cincuenta y seis

57 – cincuenta y siete

58 – cincuenta y ocho

59 – cincuenta y nueve

60 – sesenta



Spanish Numbers 61 – 70
61 – sesenta y uno

62 – sesenta y dos

63 – sesenta y tres

64 – sesenta y cuatro

65 – sesenta y cinco

66 – sesenta y seis

67 – sesenta y siete

68 – sesenta y ocho

69 – sesenta y nueve

70 – setenta



Spanish Numbers 71 – 80
71 – setenta y uno

72 – setenta y dos

73 – setenta y tres

74 – setenta y cuatro

75 – setenta y cinco

76 – setenta y seis

77 – setenta y siete

78 – setenta y ocho

79 – setenta y nueve

80 – ochenta



Admittedly, these last two groups tend to cause a bit of confusion for English speakers as well. Maybe it's because they're only one letter different, but sesenta and setenta are definitely troublemakers.
You'll have the most amount of trouble when it comes to hearing and pronouncing the difference in these two sets. So practice now before you even have time to get confused!
Spanish Numbers 81 – 90
81 – ochenta y uno

82 – ochenta y dos

83 – ochenta y tres

84 – ochenta y cuatro

85 – ochenta y cinco

86 – ochenta y seis

87 – ochenta y siete

88 – ochenta y ocho

89 – ochenta y nueve

90 – noventa



Spanish Numbers 91 – 100
91 – noventa y uno

92 – noventa y dos

93 – noventa y tres

94 – noventa y cuatro

95 – noventa y cinco

96 – noventa y seis

99 – noventa y siete

98 – noventa y ocho

99 – noventa y nueve

100 – cien



And there you have it! All of the Spanish numbers 1 – 100, without any problems at all! Now you should be 100% prepared to give someone your phone number in Spanish.
When people tell you their phone number, they'll often say it tens since many countries use sets of 2. For example, a Spaniard might tell you their phone number is treinta y cuatro, uno veinte tres, cuarenta y cinco, sesenta y siete, ochenta y nueve.
Though since we've come so far, we might as well keep going a little bit, right? You're already on a roll, so let's make sure you're prepared to continue.
Spanish Numbers 100 – 1.000.000
Because the number 100 is cien. But after that, it starts to become irregular again. You'll start to use ciento uno, ciento dos, ciento tres.
While the tens don't change at all, there are three key irregularities to point out. Cien changes to ciento, there's no y in the middle, and the multiple hundreds add an s to the end.
Let's look at a few examples up to 1,000:
100 – cien

101 – ciento uno

102 – ciento dos

110 – ciento diez

113 – ciento trece

200 – doscientos

203 – doscientos tres

204 – doscientos cuatro

212 – doscientos doce

274 – doscientos setenta y cuatro

300 – trescientos

400 – cuatrocientos

500 – quinientos

600 – seiscientos

700 – setecientos

800 – ochocientos

900 – novecientos
You'll also notice that the hundreds are separated from the tens. So it's doscientos (space) cinco.
Now let's move on to the thousands. One thousand is mil. And just like we did before, we'll just add that to the beginning. So for example, we can have mil doscientos treinta y tres = 1.233.
Let's see some examples:
1.000 – mil

1.011 – mil once

1.111 – mil ciento once

2.000 – dos mil

10.000 – diez mil

100.000 – cien mil

3.000.004 – tres millones cuatro
Once we move into a thousand, it continues to be a little irregular. Because even though the hundreds get pluralized, the thousands don't.
In other words, we say tres mil, NOT tres miles. But we DO say tres cientos.
DID YOU KNOW…?

As an interesting fact, Spanish uses periods and commas inversely as in English for numbers. So in Spanish, dos mil is written as 2.000 – although you'll see prices written as 2,34$ to indicate cents.
Counting Money in Spanish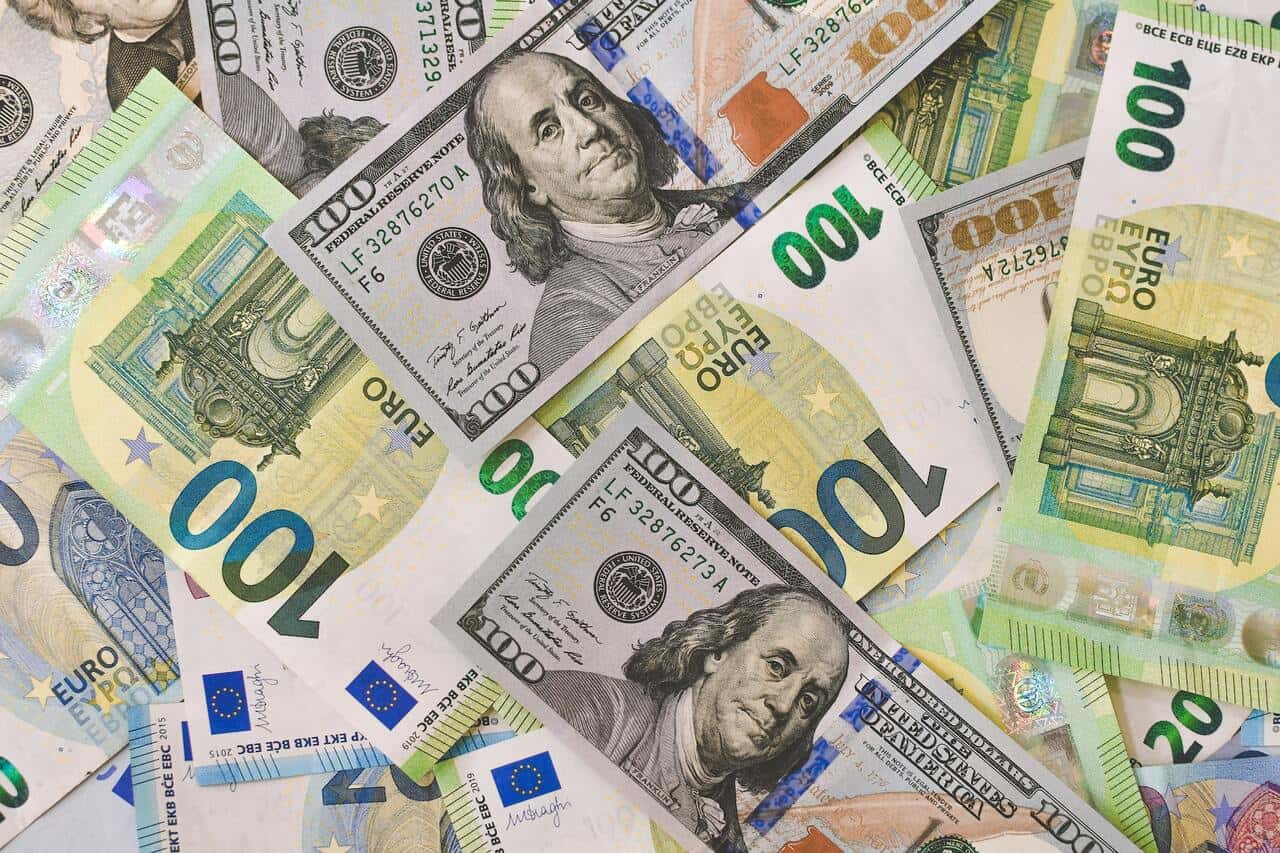 So now that you've finally learned how to count in Spanish, it's time to quickly learn how to use those skills in practice.
Because let's be honest – you're not going to just be counting sheep. The most practical way to talk about cardinal numbers in Spanish is through money.
Here are a few things you need to learn when talking about money:
The dollar sign goes after the number
In Spanish, the currency symbol typically is printed at the end of the number. If you think about it, this makes sense because that's when it's pronounced in speech.
So we'll say cuarenta y tres dólares (43$) or treinta y siete euros (37€).
It's a very small change to keep in mind, but if you're traveling to a Spanish-speaking country, this is definitely an important one to know!
Pronouncing amounts
Of course if you're going to be traveling to a Spanish-speaking country, you need to know more than just how to say 100 in Spanish. You'll also need to be prepared to hear what the cashier tells you.
Let's say you go to the grocery store. The cashier might tell you the total a couple of different ways. They might say:
Ocho cincuenta

Ocho con cincuenta
Those are by far the two most common ways, but you might also hear people specify "cincuenta céntimos".
If the number is larger than 10, most of the time they'll use the form with "con". So they'll probably say "veintidós con cuarenta".
DID YOU KNOW…?

By the way – most Spanish-speaking countries have the taxes included in the price tag! So you won't have to do math in Spanish.
Enhorabuena
Counting to 100 in Spanish is no simple task! Sure, it might be one of the first steps you need to take, but it's a big one, nonetheless!
So keep up the good work. Numbers are a tricky part of any language, so the best way to learn is to practice, practice, practice.
If you're ready to practice with us, go ahead and sign up for a free private class or a 7-day free trial of our group classes so you can really drill those numbers in!
Want to learn Spanish, fast?
Download our e-book, Easy Spanish Shortcuts, and learn your first 1,000 Spanish words in under a day!