To speak Spanish fluently is only possible, not only with practice, discipline, and dedication but with the support and accompaniment of a qualified Spanish tutor with clear teaching strategies and methods to guide you in your learning journey.
The benefits of learning a new language are evident in a society that has become increasingly globalized and interconnected; the ease of communication represents an unprecedented opportunity in the quest to break down language barriers that in the past were unattainable.
There are hundreds of languages in use all over the world, each one with a strength and particularities that qualify them as attractive or not.
If you're choosing a second language to study, an excellent thing to consider is which one will give you a competitive advantage within our modern globalized context that can help your ideas to reach a greater audience.
Spanish is the second most spoken language globally; it's estimated that about 500 million people are Spanish speakers, and more than 20 million people are studying the language today. Learning Spanish is a fairly sensible option if we quantify all its advantages.
Learning Spanish requires constant practice and proper guidance from a qualified tutor. Fortunately, there are several options that provide a variety of learning methods to help people master the language correctly with classes provided by native Spanish tutors.
This article will break down how online Spanish classes are one of the most prominent and influential options today when moving forward into a post-pandemic world and what aspects you should consider when choosing the best online Spanish course for you.
Pros and Cons of taking Online Spanish Tutoring
It's clear to see that during the pandemic, people have found it intimidating to move to an online platform to study a new language. But, given the current circumstances, it has turned out even more convenient than we would have hoped.
In an ever-changing world, new solutions come along to answer new needs. And we believe that online learning will likely still play a prominent part in our education system as life starts to resume "normal."
So, if you decide to take Online Spanish classes, here are some benefits you'll find over traditional learning models:
You can enjoy a convenient and flexible schedule
It's more affordable
It's self-paced
You can get personalized attention from Spanish tutors
You can review course materials repeatedly
It's more accessible
It presents opportunities to expand your professional network
It improves your self-discipline
You can study according to your learning style
You can meet and study with people worldwide, which helps to improve your communication skills and get to know new cultures.
Of course, learning Spanish online depends a lot on you. You need to be responsible for your learning. Yes, It may feel more comfortable to take online courses at home, but sometimes people get too comfortable, which brings us to the next point.
 Did you know?

One of the most common reasons people stop learning a foreign language is the lack of motivation. In our Online Spanish Conversation Group Classes, you can find impulse, experiences, cooperation, and fellowship to reach your language-learning goals.
For many students, the most challenging aspect of taking online Spanish courses is the inability to focus on a screen for extended periods. This causes some students to get easily distracted by social media or other websites.
Taking online Spanish lessons requires strong self-motivation and time management skills due to you spending a lot of time on your own without anyone physically close to keep you focused on assignments.
Online Spanish tutors are aware of all that and tend to include strategies to help you tackle those obstacles along the way.
That is why we recommend choosing an online Spanish course that can fit your needs and adapts to your style in the best way possible.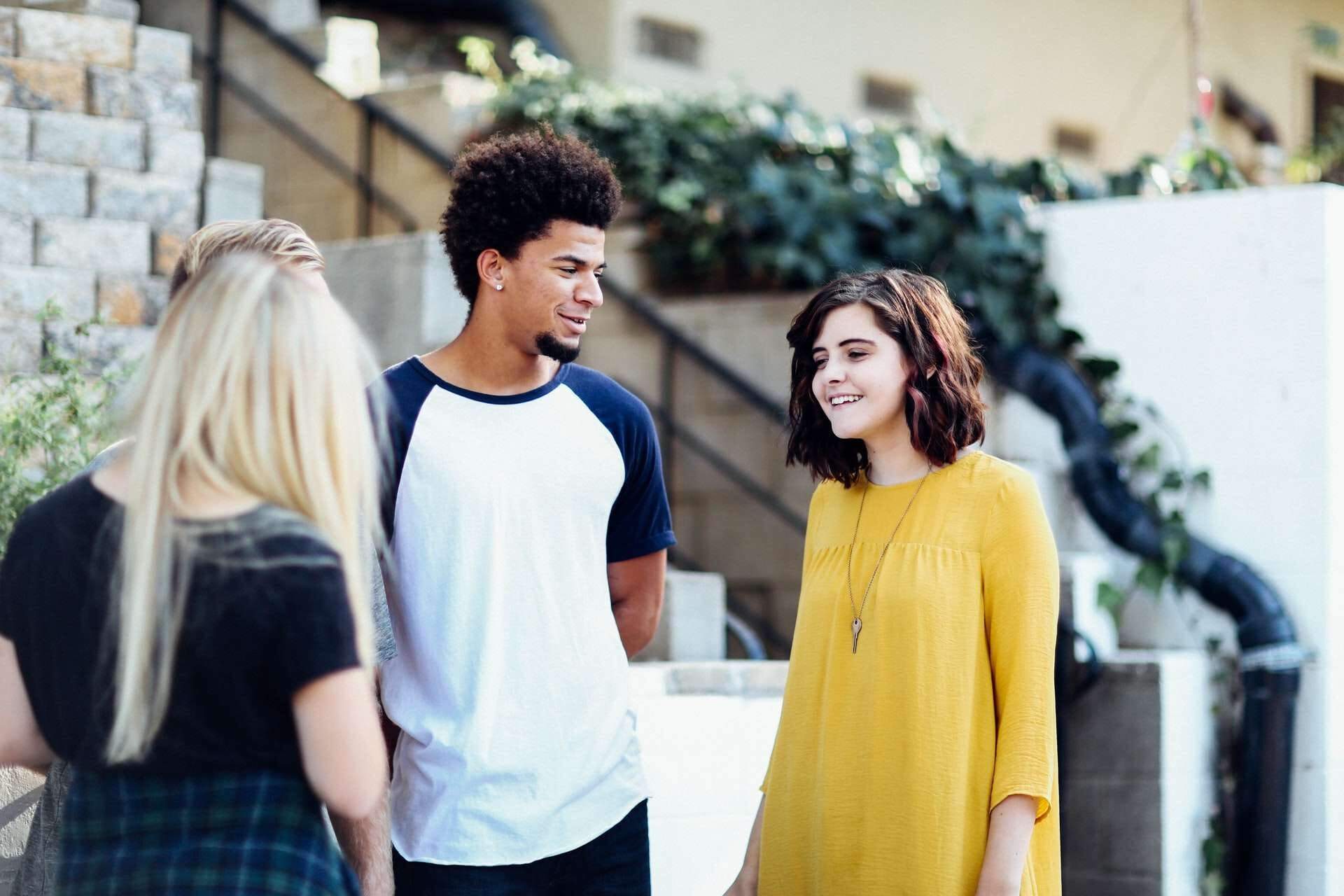 Reasons to Take Online Spanish Tutoring
Learning the Spanish language is an undeniable opportunity for personal and professional growth. In addition to preparing you to excel in an increasingly competitive society, you can expand your horizons in the world.
If you still have doubts about studying Spanish or at least not here, Don't go anywhere as we give you some reasons to stay around.
1. It is the second most spoken mother tongue in the world!
It's estimated that just over 480 million people speak Spanish as their mother tongue, second only to Mandarin Chinese. The influence of the Spanish language is expanding worldwide, and there are more and more people studying Spanish in the world than ever before.
It is considered the second most important language for global communication, which is only surpassed by English.
2. It is the second most spoken language on social networks
Social networks are what keep people, businesses, and their customers connected around the globe. Spanish has played an essential role in their interconnectivity by being the second-most-used language on Facebook and the third-most-spoken on Twitter.
So if you want to expand your digital presence and market reach, knowing Spanish will be of great help.
3. Increases the Possibility of Doing Business
The development of new competitive markets and growth opportunities for foreign investment in Spanish-speaking countries has made knowing Spanish an indispensable requirement for standing out in the business field.
The Hispanic influence around the world has increased considerably, and with it, the purchasing power of this community. A growing number of foreign companies with a presence in Latin American countries require bilingual personnel to expand their businesses.
In contrast, the purchasing power of the Spanish-speaking community in countries such as the United States and Canada makes it a potential customer group for all types of businesses.
4. You can make friends all over the world
One of the characteristics of the Hispanic community, primarily the Latin American, is its warmth with foreigners and its predisposition to make friends easily.
Learning to speak Spanish fluently will open for you new possibilities to connect with millions of people in more than 20 countries around the world.
5. The Second Best Language for Tourism
After English, the most common language for tourism is Spanish. Unlike French, German, Italian, and Japanese, Spanish is the official language in 21 countries worldwide and is the second most spoken in many others. So you have an extensive catalog of incredible destinations to visit where you can practice your Spanish to enhance the experience.
6. It gives you a professional advantage
Speaking a second language is an incredible professional advantage, and speaking Spanish is much more so. Thanks to a large number of Spanish speakers globally, job opportunities with companies that require an English-Spanish bilingual professional are even more significant today.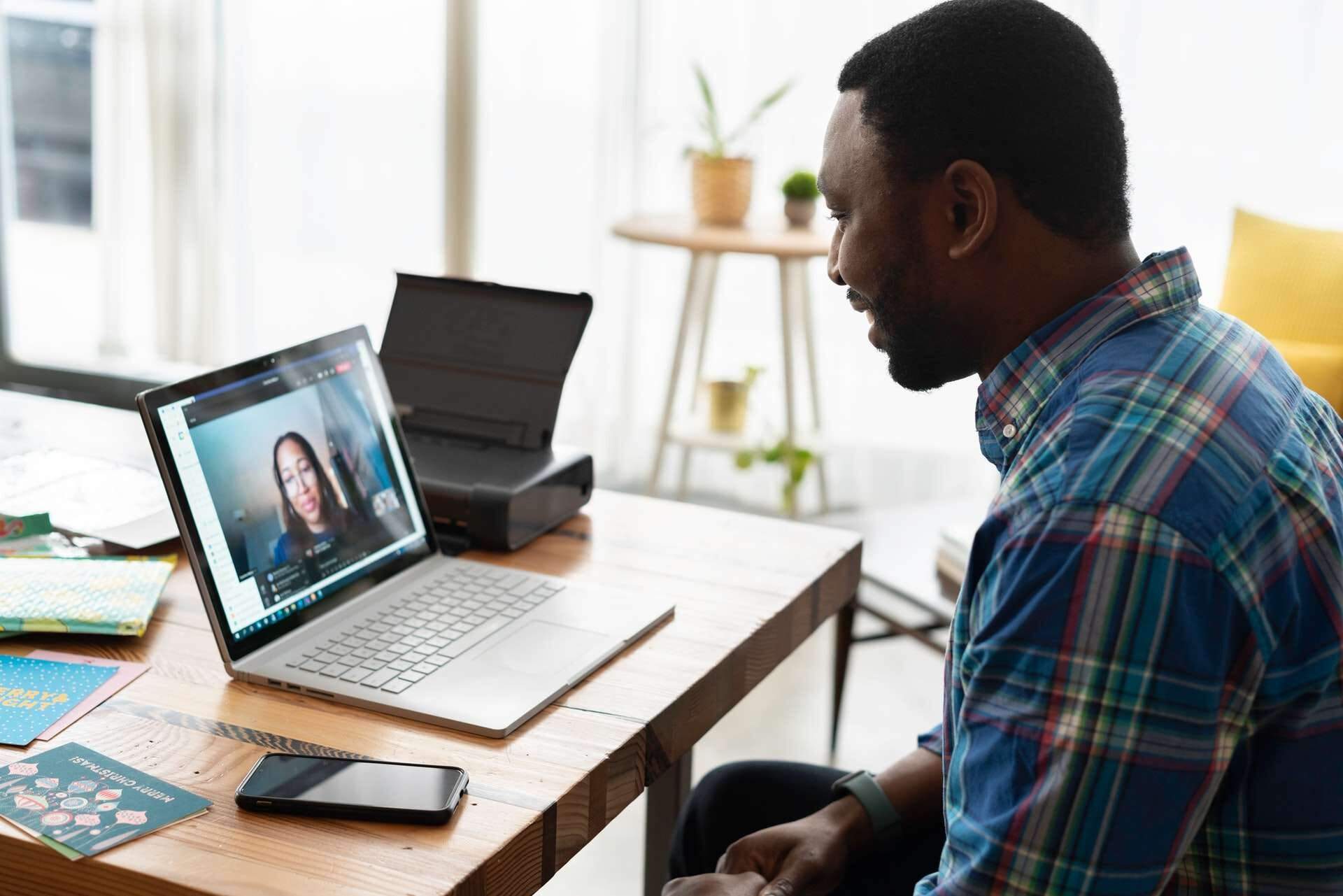 What You Should Consider When Looking for the Perfect Online Spanish Classes
To guarantee a better experience, you must consider a few aspects when choosing a school for your online Spanish courses. Here are some points you should consider:
1. The Learning Method
Each Spanish learning online platform offers a different training method; each may present certain advantages and disadvantages compared to the other. The perfect fit would be the learning style you feel more comfortable with, based on what you want to accomplish in learning a language.
Best online Spanish courses offer dedicated attention to their students, featuring a custom-built curriculum for their unique needs and interests.
Some Spanish online courses offer a free class where you can assess their teaching styles and anything else the course can offer, so decide by yourself before committing.
2. The Scope of the Content
Spanish is a very particular language; its variations and applications are significantly more complex than English. Spanish online courses offer you comprehensive material, and plenty of dynamic activities to practice your language skills in different real-world scenarios is highly recommended: from an informal conversation in the street to even a business meeting.
3. The Tutor's Expertise Teaching Spanish
Those who teach must have the ability to establish a connection with their students and be fun to work with. Your online Spanish teacher should be able to work at your own pace, so you never feel overwhelmed or discouraged.
Your Spanish tutor not only needs to have a clear strategy for you to reach your language learning goals but will be there to support you every step of the way as an accountability partner and friend. This ensures you never lose energy or the drive to learn Spanish online.
4. The Resources Needed to Learn Spanish
Online Spanish courses provide a comfortable experience, so you can only focus on learning while having fun. Choose an academy whose platform has the most advanced technological resources to facilitate communication between the tutor and the student and improve the visual and technical experience of the classes.
5. The Opportunity to Mix Online Private Lessons with Group Spanish Classes
Both approaches provide excellent learning experiences. Take advantage of what both models have to offer for a more holistic approach to learning. Students can explore complex challenges that otherwise wouldn't have been possible.
So, Spanish courses that allow you to experience both learning environments simultaneously would give you more opportunities to improve your communication skills.
Tips to Learn The Spanish Language Fast
Learning a new language requires a lot of dedication, but not every learning process is limited to the classroom. Here are some other things that can complement what you have learned in your online Spanish lessons:
1. Watch videos in Spanish
The best way to learn Spanish is to get yourself familiar with the Hispanic lifestyle or their worldview. For that, looking for videos online related to Latin culture is a smart option.
We recommend catching up with Spanish music releases, movies, soap operas, and even the news. They greatly facilitate your understanding of the Spanish language.
2. Search for books in Spanish
In Hispanic culture, there are well-known literary works that inspire the admiration of the whole world. Catch up with famous writers from different countries and expand your culture with some of their most successful works: Miguel de Cervantes, Gabriel García Márquez, Pablo Neruda, Rómulo Gallegos, are just a few.
Reading books is an excellent way to improve your language skills regardless of your level. Check our carefully curated list of 10 Easy books to read in Spanish we prepared for you.
3. Audio lessons in Spanish
The audio accompaniment is a powerful option to understand the pronunciation of words quickly. You can also search for music tracks or listen online to podcasts or radio stations in Spanish, which will enhance your listening abilities.
4. Write in Spanish
Even though most online Spanish classes focus on conversational skills, practicing your writing is just as important. It allows you to organize and refine your ideas, helps you recall what you've learned in class, and can also develop your speaking skills.
5. Talk to yourself in Spanish
You must adapt your brain to speak Spanish constantly, do not limit yourself to the moment of the class. You can practice Spanish anytime, in bed, or even while taking a shower.
6. Review your lessons as many times as you think necessary
You should not have any doubts after each class; every one of them is extremely important for the development of Spanish. If you feel you have doubts or don't understand, you should repeat the class until satisfied.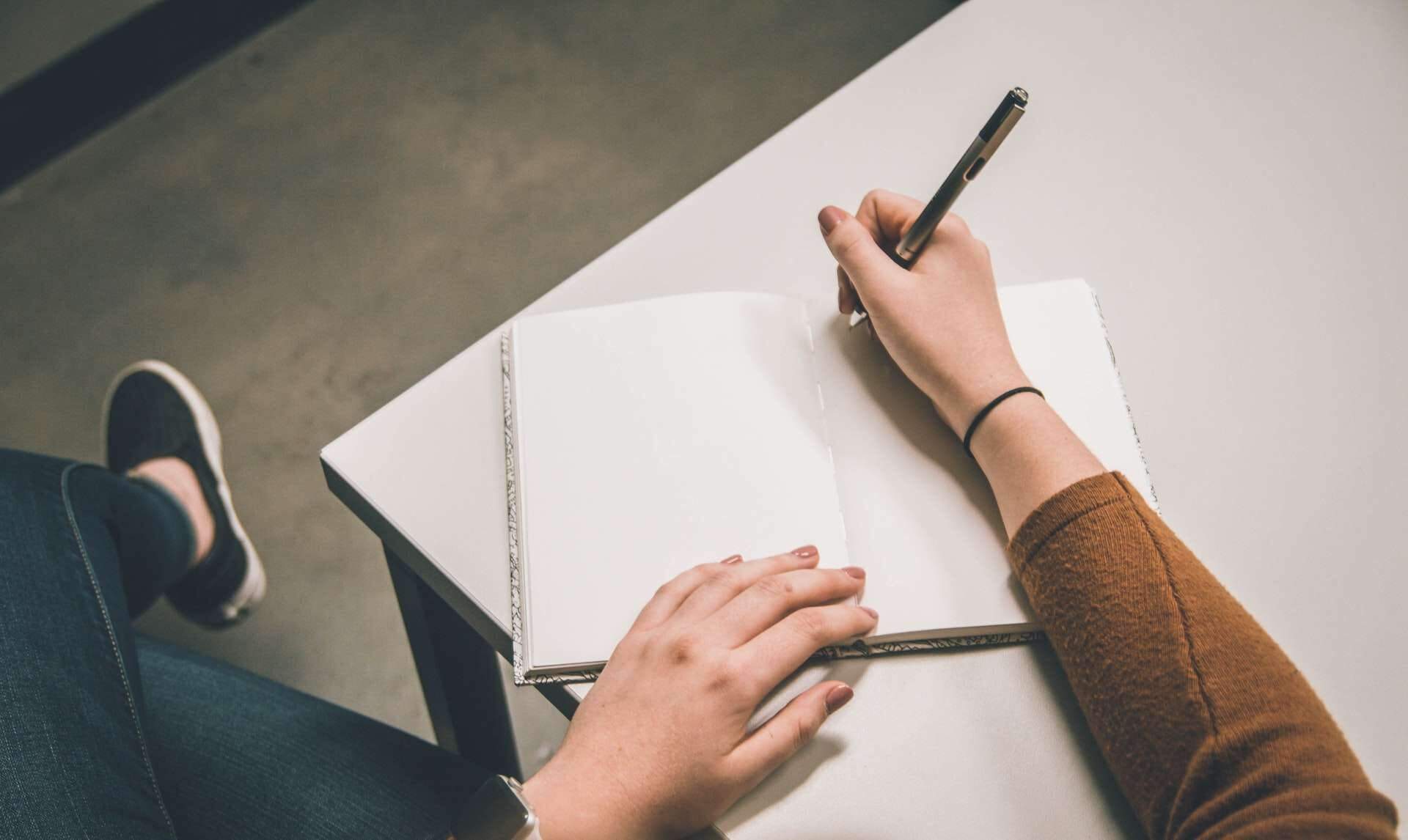 Best Online Spanish Tutoring Services
Taking online lessons has become a very convenient option to study Spanish. And even though there are many alternatives are offering Spanish classes, the following are considered the best by user reviews.
1. FluentU
This platform is based on searching for real-world videos and transforming them into a personalized class. They assure that this flexible method has meant a significant advance in the search for successful results; it is a learning process highly adaptive to meet the needs of each student.
2. Lengalia
Lengalia has the versatility to offer Spanish courses in many areas and contexts, depending on your level of mastery. You can take online Spanish classes in business, medical Spanish, technology, and others. With their courses, you can learn Spanish for the professional field you specialize in.
3. Lingoda
Lingoda's learning method promises an optimal mastering of the Spanish language in only two years. The classes can be individual or group 24 hours a day. It is relatively easy to use, and the opinions of those who took some of its courses support this. Their payment methods often generate a bit of confusion.
4. Baselang
Baselang is a well-known platform, and although its origin is Colombian, its online version is used by users from all over the world who are looking to learn Spanish. They brag that their students will speak Spanish at a conversational level in only 30 days using a combination of two specially designed learning methods: Real Word Method and Grammarless Method.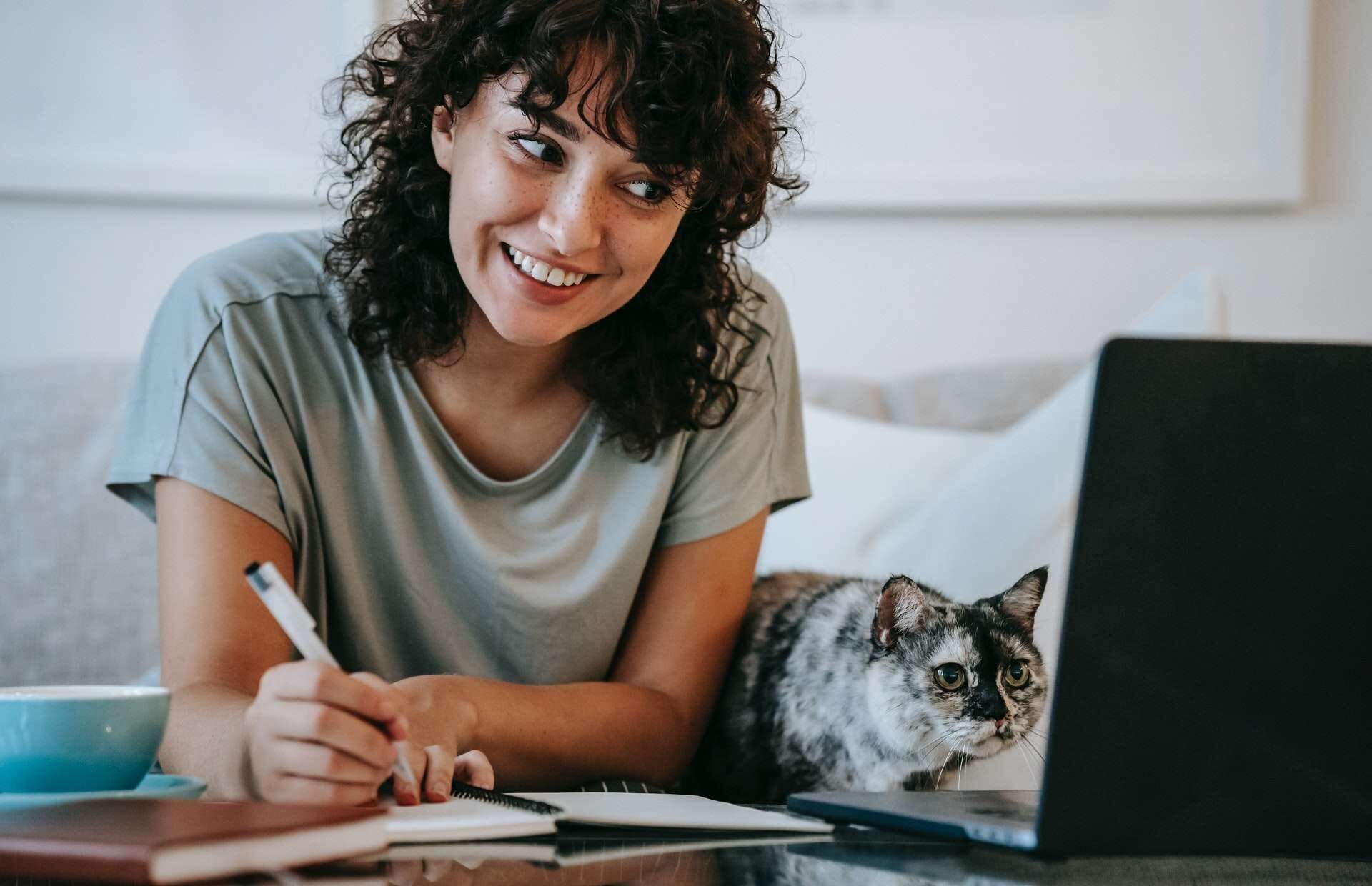 5. Preply
Since 2013 Preply has managed to position itself as an attractive option for teaching Spanish online. Basically, it is an intermediary between the student and Spanish online tutors. The effectiveness of their language learning method will depend on the online tutor of your choice since each one can have different strategies for teaching Spanish.
6. Rosetta Stone Spanish
This Spanish course was more than 25 years in the market and has devised an immersed method that includes audio, video, images, and a vast Spanish vocabulary that maximizes the possibility of success. It has a mobile app for convenience, and it has a voice recognition function for pronunciation, which you can try completely free for 3 days.
7. SpanishVIP
Of course, we were going to mention ourselves on this list! It's obvious, right!? We are so enthusiastic about what we do, and helping people to accomplish their language-learning goals is a privilege that we couldn't miss this opportunity to talk a little about ourselves.
SpanishVIP has a proven scientific method and the most qualified native Spanish tutors on the Internet, providing students with customized online learning solutions. Its platform is genuinely innovative, and the technical resources available give it a competitive advantage over online platforms.
SpanishVIP has been concerned with providing the student with a large number of resources that seek to make their learning process an enjoyable experience:
Students can experience what we have to offer firsthand before committing to purchase by taking a free private class or a 7-days trial for our group classes program before deciding.
Before starting classes, students can take a carefully designed placement test to determine their Spanish level of comprehension and for our Spanish tutors to provide a learning experience that would fit their needs and goals.
Teachers are compassionate and dedicated. Our creative and innovative tutors work tirelessly to see you succeed in the Spanish language.
Our curriculum is custom-built for your unique needs and interests and is based on the Common European Framework of Reference (CEFR).
It has the best recommendation rate for any language learning program of its kind.
All those features have positioned SpanishVIP as one of the most comprehensive options for online Spanish lessons at the moment, and our popularity is still growing as days go by.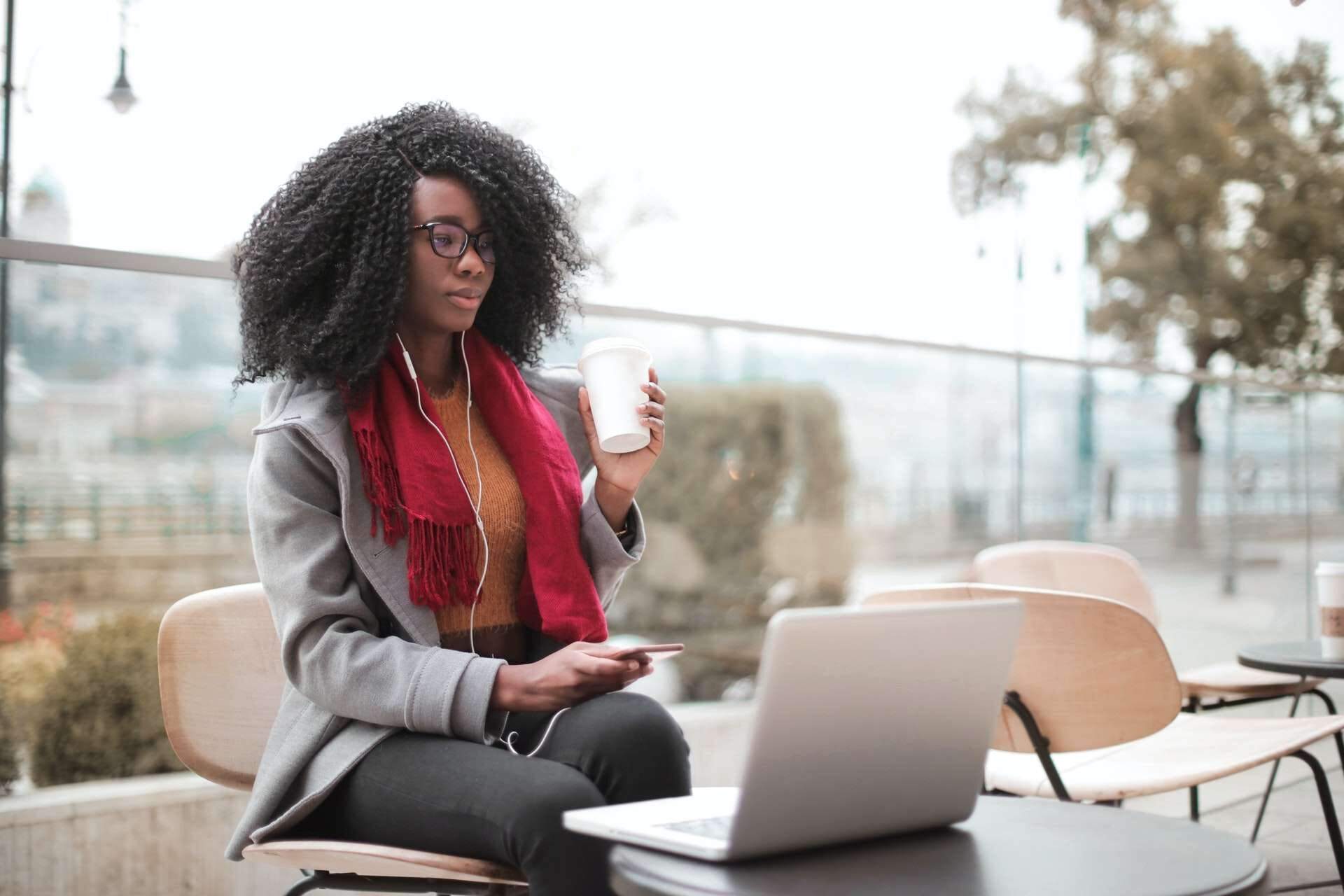 The Rest is Up to You!
Online Spanish courses have proven to be highly effective in language learning in general. Many of the most popular online academies worldwide have based their Spanish classes on the experience of highly qualified native teachers who make your lessons an enlightening process that will improve your skills in this language.
Regardless of the option you choose to take online classes, you should keep in mind that learning a new language requires a lot of practice, dedication, and discipline, but with the proper guidance, you will be able to speak Spanish fluently in a short time.
If you don't have anyone to practice with, we invite you to try a free class or sign up for a free 7-day trial of our group classes. Try us out and see why thousands of students trust SpanishVIP!
See you next time!
Want to learn Spanish, fast?
Download our e-book, Easy Spanish Shortcuts, and learn your first 1,000 Spanish words in under a day!