From beginner to advanced, one of the best ways to practice your language skills is through Spanish podcasts. Learning with a Spanish podcast is a great way to practice your language skills in a realistic environment with native Spanish speakers. 
There are literally hundreds of Spanish podcasts out there just waiting for you to tune in. From listening to simple grammar episodes to your favorite murder mystery podcasts, you'll be able to practice the Spanish language in a fun and easy way. 
So even if you have a lot of housework to do – you can still get your daily dose of practice to improve your Spanish. That's why we've compiled this list of our favorite podcasts for learning Spanish. 
Make sure to save this in your notes and listen to the top 10 best Spanish podcasts! 
  1. Coffee Break Spanish
Coffee Break Spanish is at the top of our list of the best Spanish podcasts because it's perfect for anyone who wants to improve their Spanish. From beginner to advanced, you'll have a ton of episodes to listen to. 
The show is based on a native Spanish teacher and an English speaker talking about the language. You'll watch as the English speaker slowly progresses through the learning process throughout the years. In effect – this Spanish podcast shows you, live, that it's completely possible to learn another language. 
There are multiple seasons of the show, so if you're already at an intermediate to advanced level, you can skip ahead. But even if you want to start on day 1 – you'll be able to improve your Spanish just by listening to this show. 
They'll talk about grammar, culture, vocabulary, and traveling. You'll also have multiple native speakers be the on-show teacher, so you'll get a pretty wide range of input. 
With short little episodes, it's easy to tune in and get some practice for just 15 minutes a day.
The host does a lot of traveling and also details his journeys to different countries. If you'd like some extra context for those episodes, make sure to check out our travel guides, like our Uruguay Travel Guide.
2. Radio Ambulante
This is one of the best Spanish podcasts for intermediate to advanced learners. Radio Ambulante features Latin American stories and emphasizes giving a voice to the people.
You'll hear people talking about their dreams and struggles – basically your average life stories from real native speakers in Latin America.
Radio Ambulante is one of those Spanish language podcasts that are dedicated to native speakers, but that doesn't mean you can't use it to learn Spanish!
There are over 170 episodes with people from all over Latin America, so you'll definitely improve your listening skills with this Spanish podcast.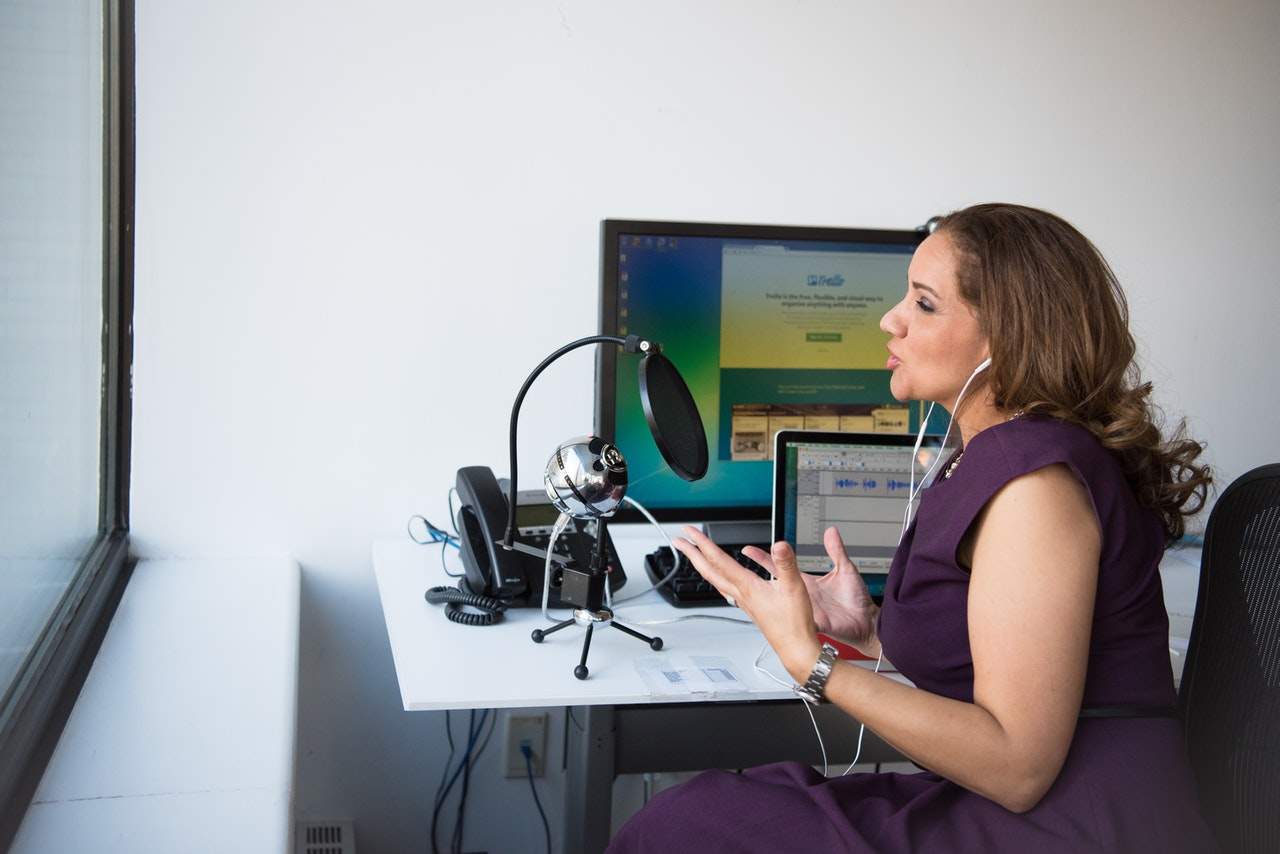 3. News in Slow Spanish
News in Slow Spanish uses authentic resources to teach you Spanish. It's one of the best podcasts for learning Spanish because you're able to control the speed of speech.
This makes it an accessible podcast to practice listening comprehension, even if you're a complete beginner. 
They take real-life news stories that are relevant and deliver them in a way that lets you learn the language without struggling. They recommend listening to each podcast in three stages:
Once at full speed

Once at a slower speed

Then at full speed again
This makes it one of the best Spanish podcasts because of its clear pedagogic approach to listening practice. You'll be able to learn Spanish using authentic content that doesn't feel forced or fake. 
  4. Charlas Hispanas
Charlas Hispanas is another Latin American Spanish podcast that's designed to teach you Spanish through storytelling.
Monday through Friday, they have native speakers from throughout Latin America who help you learn Spanish in an engaging way that keeps you interested – and you won't even realize you're learning! 
With over 300 episodes, they're one of the best Spanish podcasts just for the sheer amount of content that you have available to you! You can listen to high-quality audio for free, but they also offer a premium subscription service that gives you transcriptions, exercises, and even some grammar tips to help you with your notes in Spanish. 
If you're looking for a Spanish podcast to learn, but you don't really want to focus so much on grammar – then the free version is a perfect place for you to start. 
If you like how this sounds, but want a European Spanish version – check out Hoy Hablamos.
5. Tres Cuentos
Tres Cuentos is one of the best Spanish podcasts for anyone who loves literature. This Spanish podcast features Latin American narratives and analyzes them during each episode.
It's a perfect way to familiarize yourself with Latin American Spanish and literature. You'll hear about some of the most famous works in Spanish and hear them explained and contextualized in history.
Admittedly – this Spanish podcast isn't for everyone. But if you're really on the path to improving your Spanish and you're interested in learning about Spanish history and culture this way – it's an excellent start. 
The podcast is bilingual, so they release an English and Spanish version every week. So you can either listen to the English version first or, if you're already at an intermediate to advanced level, you can try straight ahead with the Spanish-only version.
QUICK TIP…

They also offer free transcripts! Just go to their website if you prefer reading and listening to Spanish podcasts at the same time.
6. En Defensa Propia
En Defensa Propia is another podcast that is aimed towards native speakers and talks about female empowerment. Hosted by Erika de La Vega, she speaks to other Venezuelan women about what it means to be a woman in the world.
If you're someone who's interested in learning Spanish while simultaneously listening to social justice and self-help topics, then this is one of the best Spanish podcasts for you.
You'll certainly need an intermediate to advanced understanding of the Spanish language to be able to follow along with this one. Like we said – the target audience is native speakers, so it's not a beginner-friendly Spanish podcast.
But that shouldn't shy you away. If you love listening to self-growth topics, then you can improve your Spanish and take it as a challenge to grow your language skills first.
7. El Gran Apagón
El Gran Apagón is another one of the most interesting Spanish podcasts directed towards native speakers. It features fantastic storytelling content, high-quality product, and intriguing voice acting.
It's a three season long story where one day – all electronic devices on Earth suddenly stop functioning. It's a mystery Spanish podcast full of intrigue, suspense, and plenty of twists and turns.
It might not be beginner-friendly, but if you're dedicated and love using podcasts to learn, then this is the one for you.
It's a completely unique Spanish podcast unlike any of the other ones on this list – so it's definitely worth checking out.
8. El Verdadero Robo Del Siglo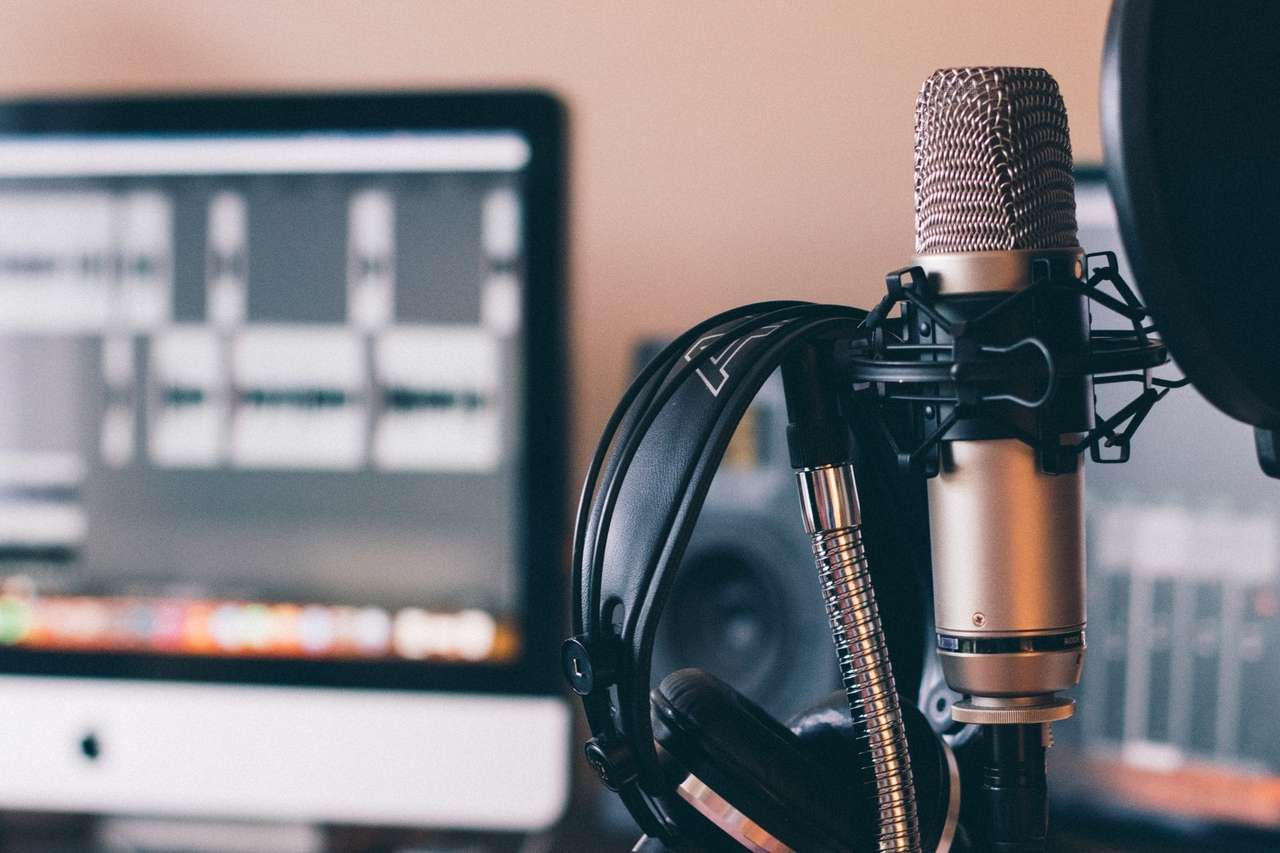 True Crime fans unite because El verdadero robo del siglo is one of the most nail-biting Spanish language podcasts.
It retells the true story of a bank hostage situation in Buenos Aires from 2006. This event has already been told hundreds of times – there's even a movie!
But this is one of the best Spanish podcasts because it features speakers who were actually there at the event.
So you can use your love of crime podcasts to learn Spanish! Of course, like some of the other ones on this list, you'll definitely need to have a more advanced understanding of Spanish – especially of the Argentinian accent – if you want to follow along.
Go ahead and try it out! And if it's too complicated for you, then just make sure to watch the whole podcast on youtube with subtitles!
DID YOU KNOW…?

The heist at the Banco Río de Buenos Aires is said to have inspired the Netflix hit La casa de papel (Money Heist).
9. Audiria
Audiria is a European Spanish language podcast that has hundreds of high-quality episodes specifically for Spanish learners. It features absolutely everything you could possibly think of – from grammar lessons to film critiques.
All of the episodes are also marked from beginner to advanced, so you'll know which episodes are suitable for whatever level you're at. It's one of the best free Spanish podcasts to learn the language as it has a huge library of audio resources.
If you're looking for a one-size-fits-all podcast – this is the one you need to try out. You'll be able to learn Spanish culture, work on your listening comprehension, and find out interesting facts about the country of Spain all at the same time!
The hosts are from Málaga, Spain – so it'll be a nice introduction to a Southern Spanish accent!
10. StudySpanish.com
The last of the podcasts in Spanish is specifically for learners. If you're someone who just absolutely needs to have highly detailed grammar lessons – StudySpanish.com has one of the best podcasts to learn the different topics.
They're all marked from beginner to advanced and walk you through comprehensive explanations of each piece of grammar. You'll also work on vocabulary, pronunciation, and even little bits of culture as you master the grammar.
Each of their many episodes is hyper-focused on one specific grammar topic, so it's one of the best podcasts to learn Spanish, especially if you would like some structure as you learn the language.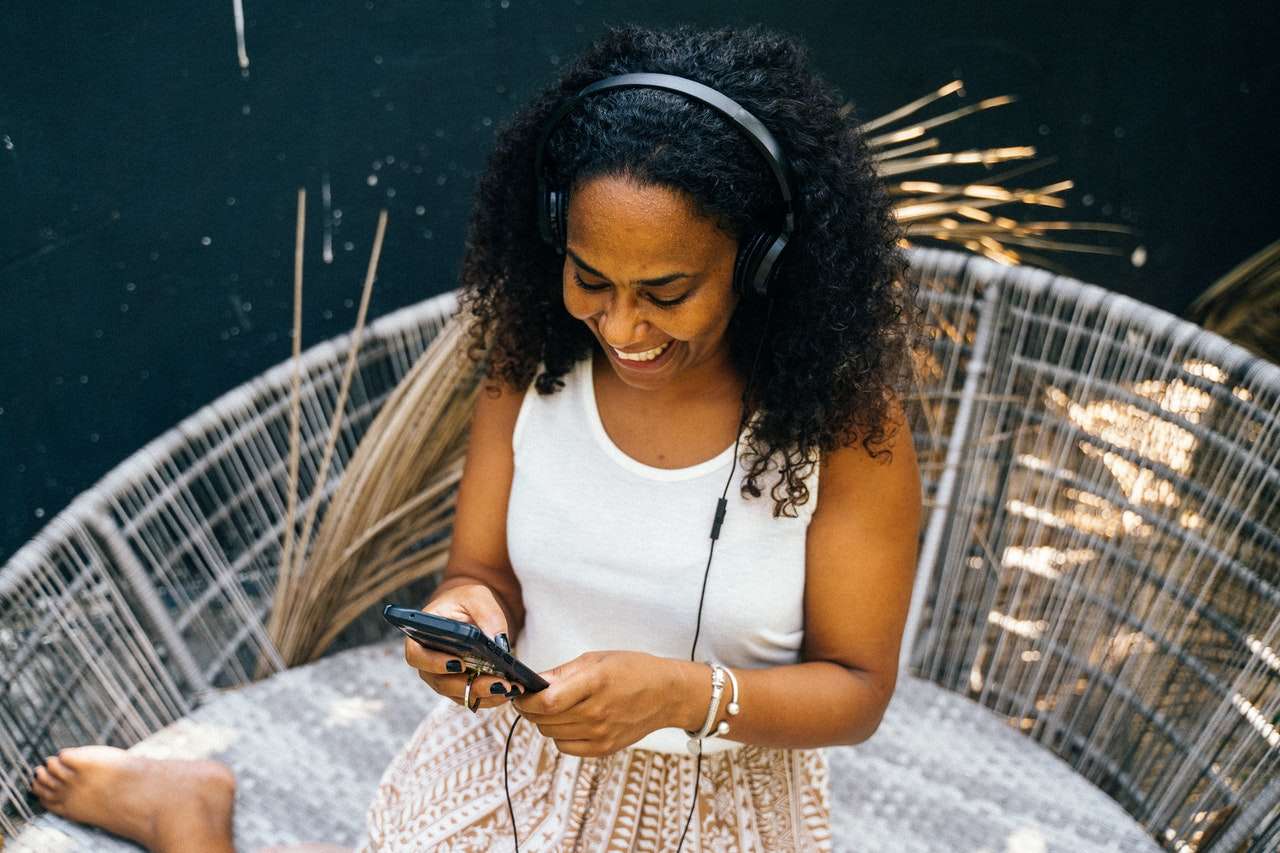 Don't stop there!
These are just 10 of the best Spanish podcasts out there to learn – but it's certainly not an all-inclusive list! There are tons of other podcasts and apps out there just waiting to teach you Spanish. 
Make sure to use these Spanish podcasts as a supplement to your regular studying – and you'd be surprised how quickly your listening skills start improving. 
Whether you just want to listen to some interesting stories with Radio Ambulante or you want to really dig into some grammar, one of the Spanish podcasts on this list is sure to be your new favorite. 
And once you feel comfortable again with your listening skills, make sure you go ahead and sign up for a free private class or a 7-day free trial of our group classes so you can show us what you got!
Want to learn Spanish, fast?
Download our e-book, Easy Spanish Shortcuts, and learn your first 1,000 Spanish words in under a day!