Because Spanish is one of the few romance languages, there are numerous methods to convey love. The language is remarkable in that it not only employs adjectives but also simple verb conjugation modifications to alter the overall tone of a statement.
Over the years, poets from Spain and Latin America have used these minor details to produce beautiful works of literature.
However, some romantic poems have a metaphorical rather than a literal sense. This is vital to remember because one of the primary differences between Spanish and English writing is that Spanish uses a lot of metaphors; it's rarely a straight shooter.
Sobre el amor…
It goes without saying that knowing love poems is beneficial to romance. Spanish is, after all, a "Romance language." While this technically means that it is derived from the Roman language, let's overlook this and for all purposes treat it as a romantic language.
Read along and we will show you: what could be more romantic than a love poem written in a romantic language?
Not to add that descriptive, colorful, lyrical poetry is a fantastic way to learn new words. You will never forget the lyrics of a poem if you memorize them. This is a terrific way to expand your Spanish vocabulary while providing a lot of context.
Learning Spanish through poetry: el amor es para valientes
Some words in poetry aren't necessarily used on a frequent basis. It can be difficult to recall a word if you don't use it frequently.
If you have a poem memorized that contains a certain word, reading the poem fast in your head to remember your missing vocabulary term will be no problem.
Poems can also be used to practice speaking skills. They're relatively easy (and frequently pleasurable) to pronounce aloud because they often have a strong rhythm and occasionally even rhyme. This will assist you in mastering your pronunciation and accent.
Most read Spanish-speaking Poets and Writers
Famous writers in Latin America and Spain have published novels, most of them even have won big awards and Nobel prizes, and they are well-known and respected in Spanish-speaking society. Their books have also been translated into a variety of languages.
Who is the best romantic poet? It is really hard to tell, but Pablo Neruda, Isabel Allende, Mario Benedetti, Jorge Luis Borges, and Amado Nervo are among the most well-known authors.
A trend known as "Acción Poética" became immensely popular in Latin America in 2015 and 2016. The literary movement began in 1996, but it grew in popularity over time, particularly as a result of media coverage.
In Monterrey, Mexico, Acción Poetica was founded by Armando Alanis Pulido, a Mexican poet. Murals were used to intervene in this movement; they painted a wall white and then wrote a poem on it in black letters to make it stand out more.
Are you looking for the most beautiful love poem ever written? Take a look at these:
Pablo Neruda's love quotes in Spanish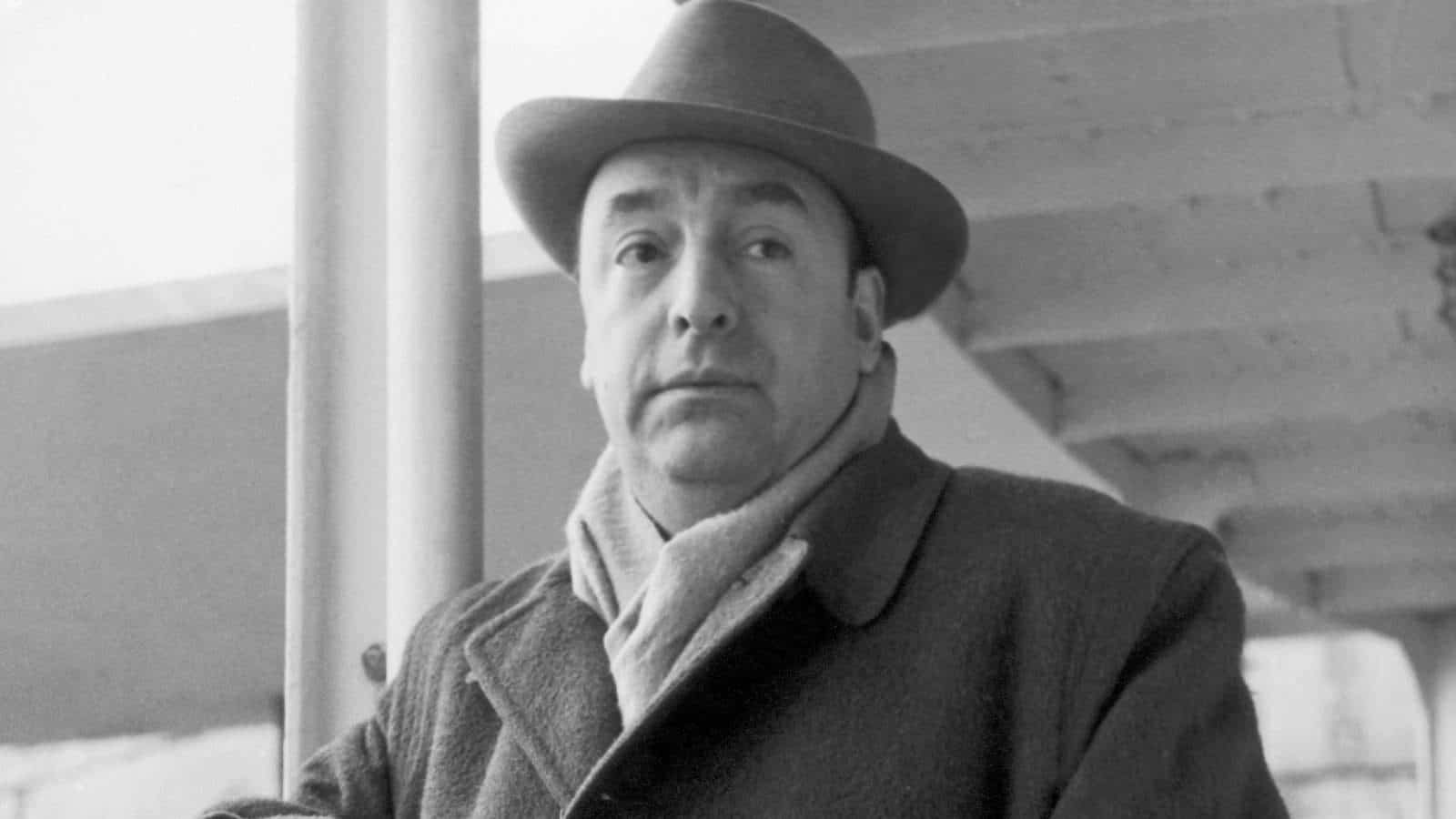 Although the poems of this Chilean poet are profound, they are also simple to read. As a result, you can begin reading them and using them to expand your vocabulary and practicing verb tenses.
"En un beso sabrás todo lo que he callado."
With a kiss, you'll know everything I've kept quiet.
"Decidí enamorarme de la vida, es la única que no me va a dejar sin antes hacerlo yo."
I decided to fall in love with life, it's the only one that won't leave me before I do.
"Es tan corto el amor y tan largo el olvido."
Love is so short, forgetting is so long.
"De nadie seré, sólo de ti. Hasta que mis huesos se vuelvan cenizas y mi corazón deje de latir."
I'll be no one else's, only yours. Until my bones turn into ashes and my heart stops beating.
"El amor nace del recuerdo, vive de la inteligencia y muere por olvido."
Love is born out of a thought, it lives because of intelligence and dies due to oblivion.
"Para que nada nos amarre, que no nos una nada."
To have nothing attaching us, nothing should unite us.
"El amor no se mira, se siente, y aún más cuando ella está junto a ti."
Love can't be looked at, it's felt, and even more when she's by your side.
"Si nada nos salva de la muerte, al menos que el amor nos salve de la vida."
If nothing can save us from death, at least love will save us from life.
"Amo tus pies porque anduvieron sobre la tierra y sobre el viento y sobre el agua, hasta que me encontraron."
I love your feet because they walked the Earth and the wind and the water until they found me.
"Podrán cortar todas las flores, pero no podrán detener la primavera."
You can cut all the flowers, but you can keep spring from coming.
"Amor… ¡Qué soledad errante hasta tu compañía!"
My love… such unbearable loneliness before your company!
3 Most recommended poems from Pablo Neruda:
"No culpes a nadie"
"No estés lejos de mí"
"Puedo escribir los versos más tristes esta noche."
Mario Benedetti's love quotes in Spanish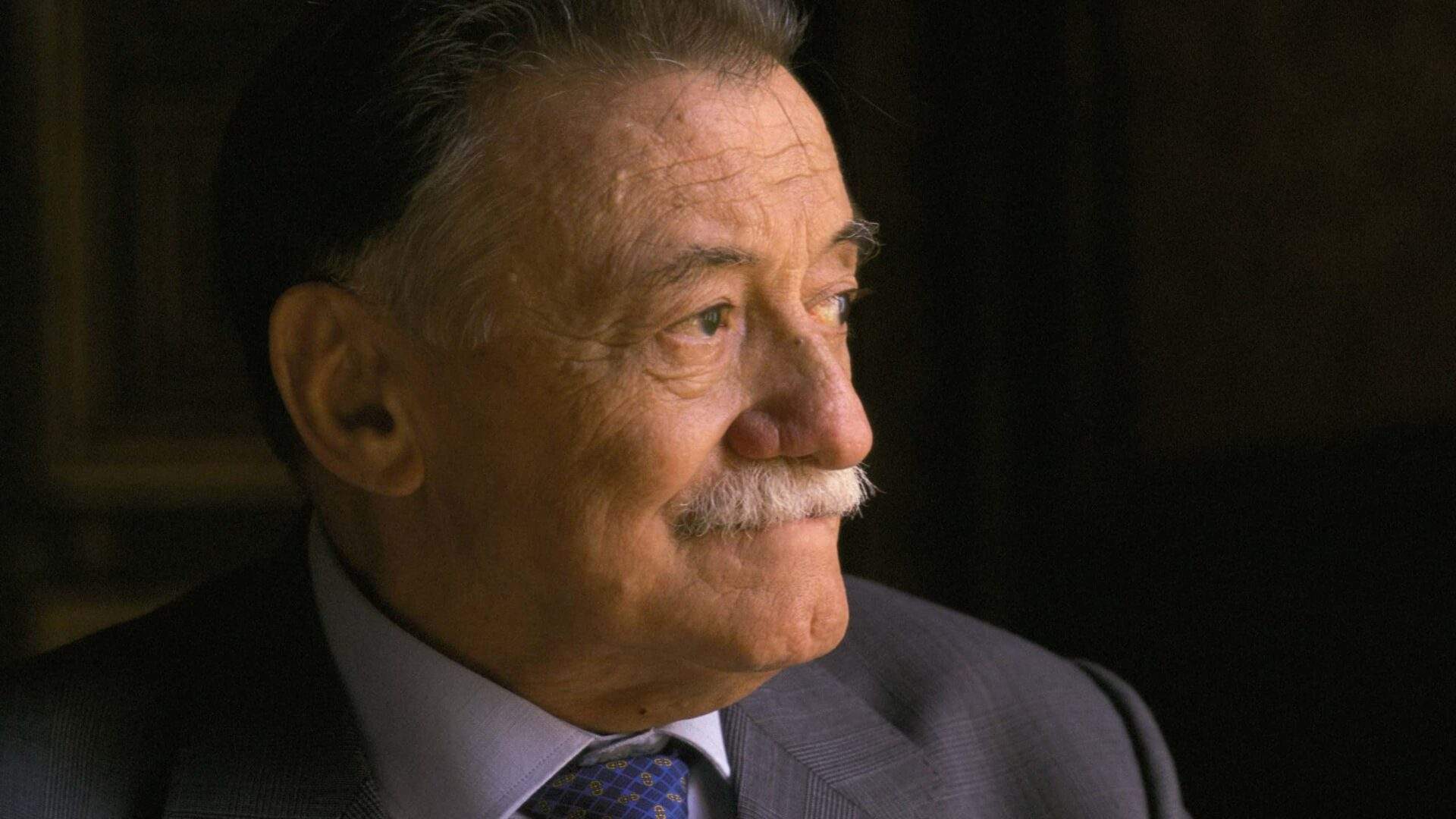 This Uruguayan narrator writes in a lovely yet straightforward manner about a variety of issues. He additionally writes novels, short stories, and plays. His love quotes are spot on and ideal for a date or a special occasion with your lover or friends (why not?).
"Sus labios eran una caricia necesaria, ¿cómo podía haber vivido hasta ahora sin ellos?"
Her/his lips were a necessary caress, how had it been possible for me to live without them?
"Más que besarla, más que acostarnos juntos, más que ninguna otra cosa, ella me daba la mano y eso era amor."
More than kissing her, more than sleeping next to each other, more than anything else, she gave me her hand and that was love.
"Sé que voy a quererte sin preguntas, sé que voy a quererte sin respuestas."
I know I'll love you without questions, I know I'll love you without answers.
"Te espero cuando miremos el cielo de noche: tú allá y yo aquí."
I'll wait for you to look at the night sky: you over there, me over here.
"Ya casi es hora de que empiece a dedicarte mi insomnio."
It's about time I start dedicating my insomnia to you.
"Tus ojos son mi conjuro contra la mala jornada."
Your eyes are my spell against a bad day.
"Me gustaría mirar todo de lejos, pero contigo."
I'd like to see everything from afar, with you.
"Todas las noches me torturo pensando en ti."
I torture myself every night thinking about you.
"Donde acaba tu boca, ahí empieza la mía."
Where your mouth ends, mine starts.
4 most recommended poems from Mario Benedetti:
"La noche de los feos"
"El niño cinco mil millones"
"Amor, de tarde"
"Hagamos un trato"
Gabriel García Márquez's love quotes in Spanish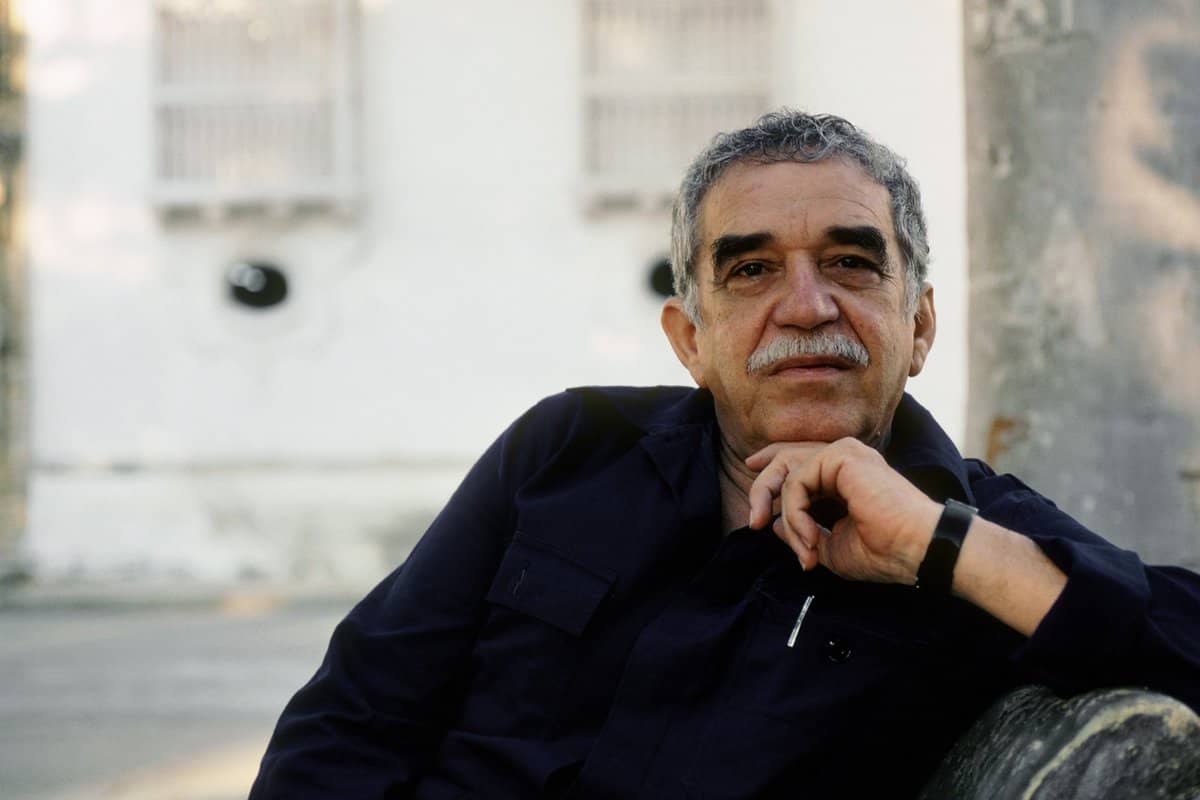 As you might expect, this Colombian author, who earned the Nobel Prize in Literature, is well-known in the Spanish-speaking world. He combines reality with fantastical aspects (a genre known as realismo mágico) and, of course, love stories in his art.
While his books are lovely, keep in mind that some of them may be difficult for non-Spanish speakers.
"Lo único que me duele de morir es que no sea de amor."
The only hurtful thing about dying is it not being from love.
"Ninguna persona merece tus lágrimas, y quien las merezca no te hará llorar."
No one deserves your tears, and the one who does won't make you cry.
"Puedes ser solamente una persona en el mundo, pero para una persona tú eres el mundo."
You could be one person in the world, but you are the world to one person.
"El amor se hace más grande y noble en la calamidad."
Love becomes bigger and kinder in calamity.
"Recordar es fácil para quien tiene memoria; olvidar es difícil para quien tiene corazón."
Recalling is easy for those with memory; forgetting is difficult for those with a heart.
"Si supiera que estos son los últimos minutos que te veo diría 'te quiero' y no asumiría, tontamente, que ya lo sabes."
If I knew these were the last minutes to see you I'd say "I love you" without, foolishly, assuming that you already know it.
"Ofrecer amistad a quien busca amor es dar pan al que se muere de sed."
Offering friendship to someone looking for love is like giving bread to someone who is thirsty.
"Te quiero no por quien eres, sino por quien soy cuando estoy contigo."
I love you not because of who you are, but because of who I am when I'm with you.
"Si quieres ser amado, ama tú."
If you want to be loved, love first.
5 most recommended novel/stories from Gabriel García Márquez:
"Ladrón de sábado"
"Espantos de agosto"
"El amor en los tiempos del cólera" (advanced level)
"Cien años de soledad" (advanced level)
Julio Cortázar's love quotes in Spanish
Among native Spanish speakers, the Argentinian Julio Cortázar is a well-known author. Despite the fact that some of his work can be difficult. He also provides some short stories that you may use to expand your vocabulary or practice using the past tense.
Keep in mind that while Cortázar writes on a variety of subjects, he is most known for his fantastical works.
"Me basta mirarte para saber que con vos me voy a empapar el alma."
By just looking at you I know you'll fulfill my soul.
"Incluso antes de que tú llegaras, yo vivía enamorado de ti, y a veces, no pocas, ya te extrañaba como si supiera que me hacías falta."
Even before you arrived, I was already in love with you, and sometimes, not a few, I missed you like I already knew I needed you.
"Si me ves por alguno de tus pensamientos, abrázame, que te extraño."
If you see me around in your thoughts, hug me, I miss you.
"Andábamos sin buscarnos, pero sabiendo que andábamos para encontrarnos."
We were wandering without looking for each other, but knowing that we were wandering to find each other.
"Como si se pudiese elegir el amor, como si no fuera un rayo que te parte los huesos."
Like you could choose love, as if it wasn't a bolt of lightning that breaks your bones.
"Un amor conocerte, placer de mi vida."
A love to meet you, pleasure of my life.
"Déjame entrar, déjame ver un día cómo me ven tus ojos."
Let me in, let me one day see how your eyes see me.
"Cada vez que respiro es como si el vacío me entrara en el pecho donde ya no estás."
Every time that I breathe is like emptiness filling my chest, right where you reside no more.
"Qué es el recuerdo sino el idioma de los sentimientos."
A memory is nothing more than the language feelings have.
Other Romantic Spanish Poems and Authors
We couldn't finish this post without the following famous Spanish quotes and phrases of these Latin American authors and poetry movements you should definitely check out and share with your loved ones.
Isabel Allende
"Le bastaba tocarme para transformar mi llanto en suspiros y mi enojo en deseo. ¡Qué complaciente es el amor que todo lo perdona!"
His touch is enough to transform my sobbing into sighs and my anger into desire. So pleasant love is that everything forgives!
Acción Poética
"Es el amor el que hace la revolución."
Love is what causes a revolution.
"Me robas la sonrisa que ni yo sabía que tenía entre los labios."
You steal the smile I didn't know I had between my lips.
"Podría hablarte del amor pero prefiero que lo sientas."
I would tell you about love but I'd prefer you feel it.
"Dormir temprano para soñarte más tiempo."
Sleep early to dream you longer.
Octavio Paz
"El amor es un intento de penetrar en otra persona, pero sólo puede tener éxito si la entrega es mutua."
Love is trying to access someone else, but it may only succeed if the dedication to one another is mutual.
Final Thoughts
When it comes to poetry and literature, Spanish is a wonderful language. The ability to express accurate emotions and sensations is very rich.
Here at SpanishVIP we would love to accompany you on this journey. If you're ready to take your practice to the next level, our team can support you. Try a free private class or 7-day trial of our group classes to see why thousands of students choose to trust us.
What are you waiting for? Learn Spanish while you fall in love at the same time!
Want to learn Spanish, fast?
Download our e-book, Easy Spanish Shortcuts, and learn your first 1,000 Spanish words in under a day!