Costa Rica lies in Central America and is the land of beautiful beaches, fantastic people, and stunning wildlife. If you've been planning a trip, you're in for a treat.
The country became known by travelers for its beaches on the pacific or Caribbean sea, National parks, a wide variety of wildlife, and the Pura Vida (pure life) lifestyle.
In this Costa Rica travel guide, we want to help open your eyes to what the country offers you and give you a brief overview of the history.
By the end of this article, you'll know exactly where to go, what to see, and how to stay safe when you visit Costa Rica:
Costa Rica's History And Culture
If you ever make it out to Costa Rica, you'll realize much of the ancient history is no longer there, but in this section, we're going to give you a brief overview of what happened.
Costa Rica was initially inhabited by ingenious people who lived in relatively autonomous groups. It's thought around 200,000 people occupied the country, but the actual number may be far more or less.
The original inhabitants were predominantly hunter-gatherers and didn't spend much time trying to urbanize the country like the Aztecs or Mayans of Central America, and this is probably the main reason we don't see any of their ancient histories around today.
In the 1500s, Christopher Columbus arrived. He decided to name the country Costa Rica "Rich Coast" because the tribes he first encountered were friendly and wore lots of gold.
Although the indigenous tribes didn't hold much power, the country wasn't easy to conquer due to the varied terrain and lack of mineral resources.
Unfortunately, many indigenous people were wiped out due to European diseases; the people who survived soon became under Spanish rule.
The leftover local tribes didn't hold much influence, which meant the Spanish settlers greatly influenced their history.
The first established colonial settlement was that of Cartago, which became established in the late 16th century. The settlers chose the spot due to its rich and fertile soil and because it was not along the coast like many other settlements.
At the start of the 18th century, the residents of Cartago started to expand and make new settlements, including Heredia, San Jose (the capital city of Costa Rica), and Alajuela.
In 1723, the Irazú Volcano erupted and destroyed most of the original Cartago settlement; luckily, the survivors could rebuild from what was left of the disaster.
1808 was when the country became rich for its Costa Rican coffee exportation, which helped Costa Rica flourish.
By 1821, the Spanish were defeated in the Mexican War of Independence, the Guatemalan authorities claimed independence for all of Central America, including Costa Rica.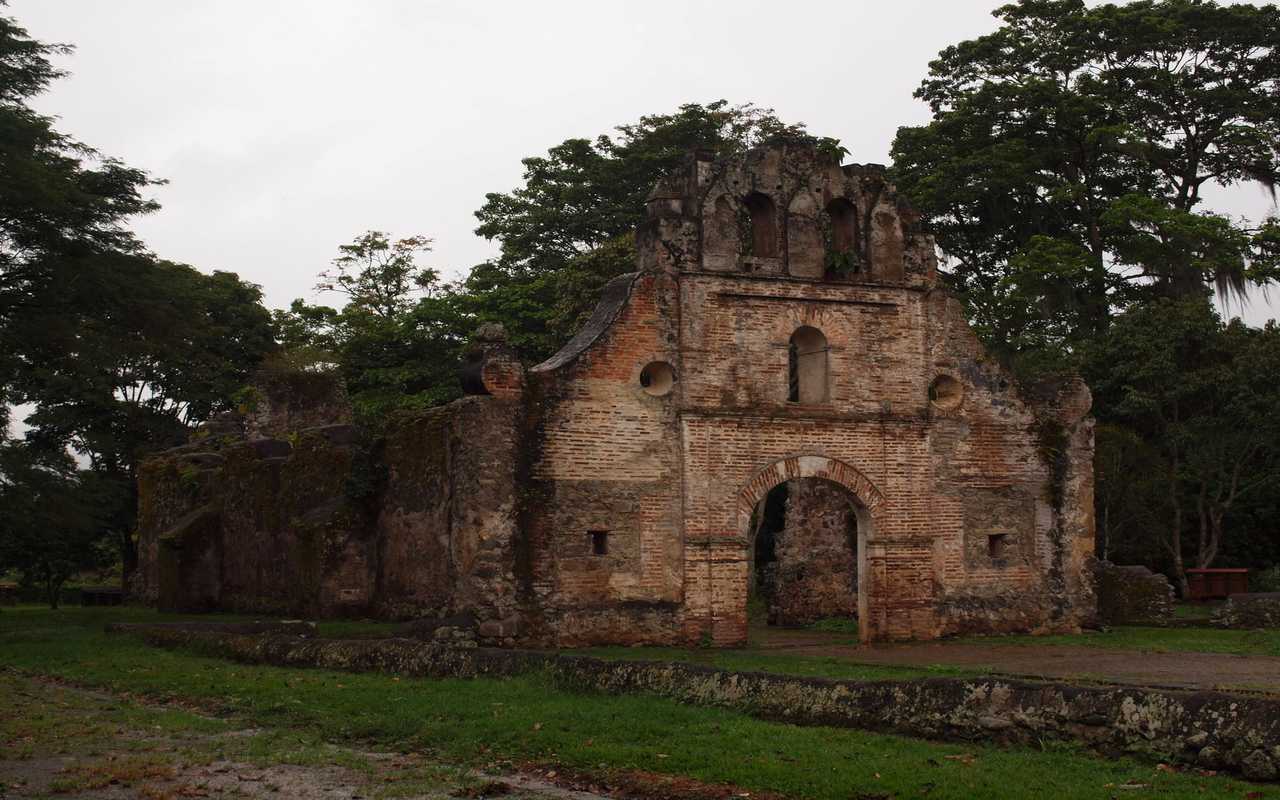 Costa Rica also managed to stay clear from various civil wars that plagued the surrounding areas of the time, mainly due to them being largely overlooked.
One of the most interesting events came in 1856 when American William Walker threatened the country's newly found independence.
Walker was hoping to unite five Central American countries as one, with him being the leader.
William Walker arrived in the country with an army of Nicaraguan slaves. But the president of Costa Rica, Juan Rafael Mora, had other ideas and quickly assembled an army of fewer than 10,000 troops to fight Walker back.
Today this battle is still celebrated, and the battlefield, La Casona, in Santa Rosa National Park is now a museum.
Costa Rica takes enormous pride in being one of the wealthiest Latin American countries and now operates without an army.
But what about the culture?
The official language spoken in Costa Rica is Spanish. However, English is also very widely spoken due to the number of North American settlers (at least one Costa Rican family member will have a good grasp of the language).
The country's inhabitants are also very friendly people, they greet and say farewell to each other in the form of a handshake or a kiss on the cheek.
Costa Rican culture is a blend of indigenous heritage, Spanish influence, and a sprinkle of Chinese, Jamaican, and a few other cultures mixed into the pot.
The nation is very proud to be without an army (which was disbanded in 1949) and have free health care and education for all that live there.
The country also uses the Costa Rican Colón, or the dollar, but you'll get charged a conversion fee for using the dollar; if you want to save money, use the Colón.
As far as food goes, the national dish of Costa Rica is Gallo Pinto, a mix of rice, beans, and vegetables. They usually serve the dish with a fried egg, sausage, avocado, and sometimes fresh fish.
Costa Rica's Best Towns And Cities
Costa Rica is full of beautiful towns and cities to visit, with each one offering its visitors a different experience. Here are some of the most popular destinations in Costa Rica:
San Jose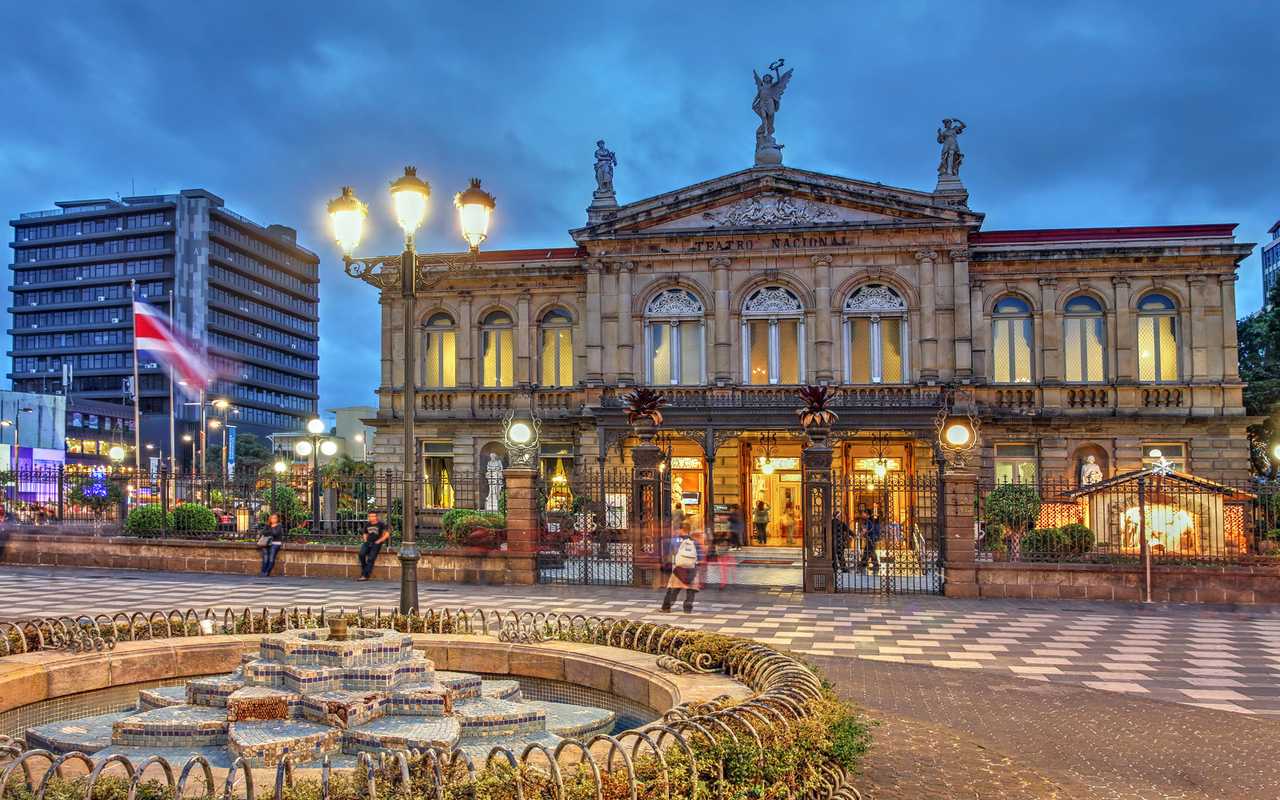 San Jose is Costa Rica's capital city and one of the early settlements of the Spanish invaders. The city is a little bit gritty and can be dangerous if you go to the wrong places, resulting in people only spending a few days there before moving on.
Most people start their journey there due to San Jose having the international airport with the most connections. While there, people can visit the old museums which feature famous Costa Rican art and explore some of the ancient Spanish colonial architecture.
It's also not too far away from local attractions such as La Paz waterfall and Cerro Chirripó, the tallest mountain in Costa Rica.
Jaco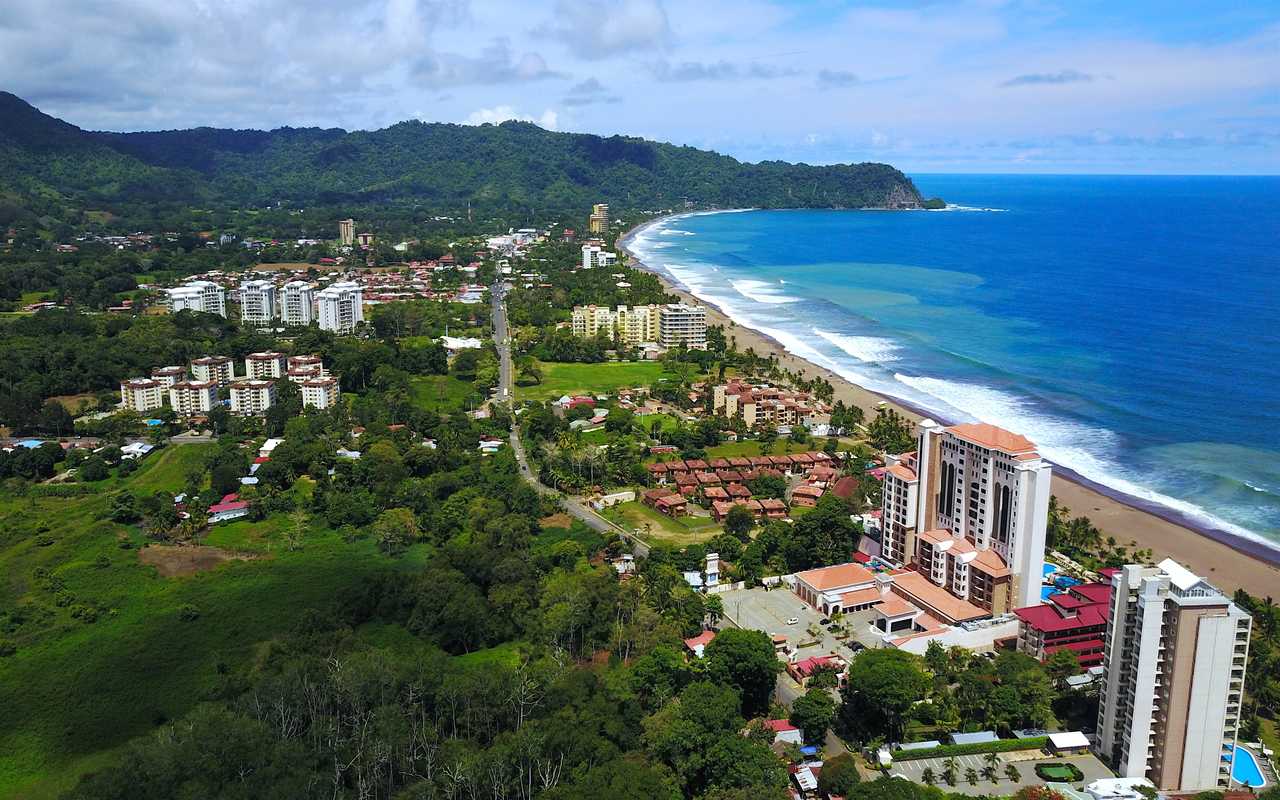 Jaco is located on the Pacific Coast west of San Jose. At one point in time, Jaco was a quiet town with the main attraction being surfing. As tourism grew, so did Jaco; now you'll find excellent bars and restaurants with intense nightlife.
During your stay, you can pick up surf lessons and rentals from one of the many beach destinations in the area. It's also become a hotspot for sportfishing, with people traveling from all over the world to catch giant fish.
At night, Jaco turns from a family-friendly surf spot to an area full of sex workers and people partying. If you want to avoid this, you best stay in once it gets dark; it's an entirely different world at that time.
If you're looking for a quiet trip, you could head to the nearby Carara National Park, where you'll see thousands of bird species, including Scarlet Macaws.
Tamarindo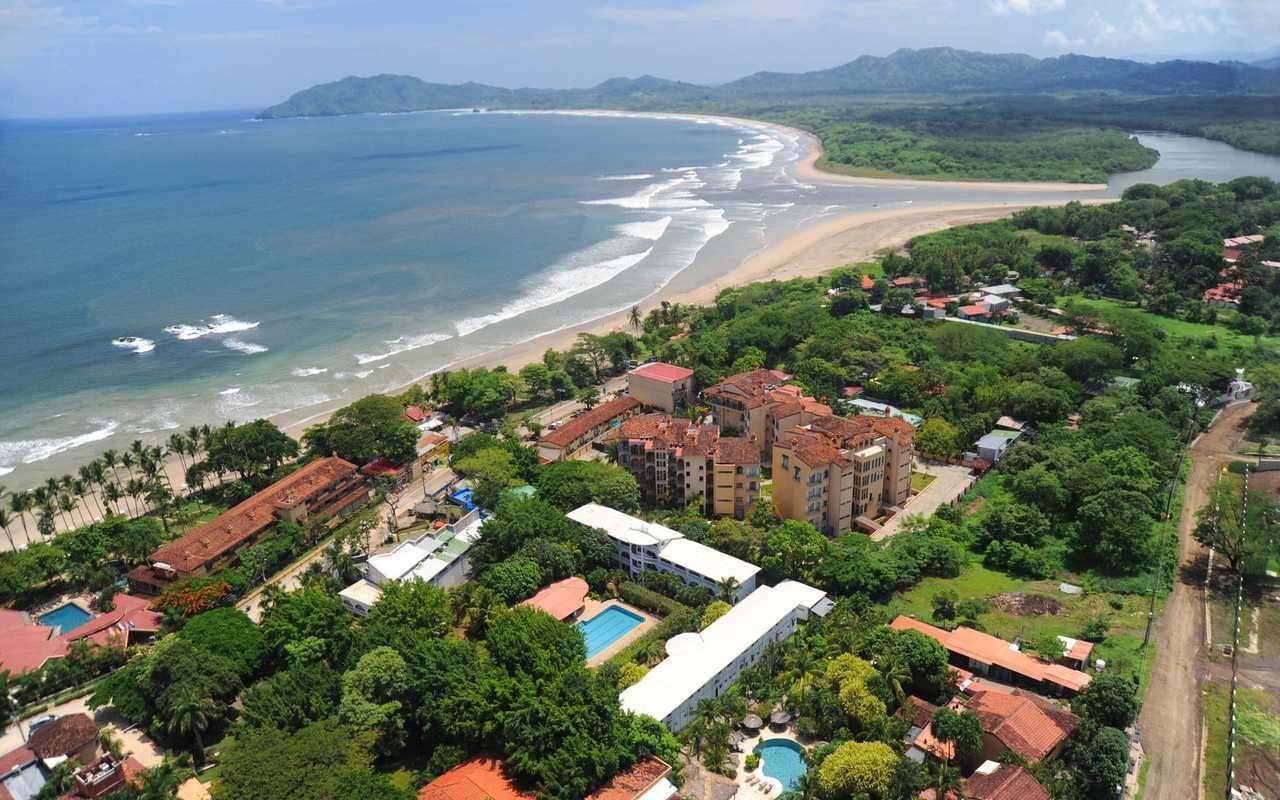 Tamarindo became famous for its beginner surf waves and the fantastic beaches that surround it. The beach is super long and features gorgeous white sands, perfect for families that want to enjoy the beach and surfers.
One of the downsides to this surf spot is the river's mouth enters the sea and is a prime location for crocodiles.
The nightlife in Tamarindo is excellent and features plenty of hipster-style bars and restaurants.
On Thursday nights, they also have a night market where local and expat vendors come together to sell their products. If you want cheap Costa Rican cuisine or local jewelry, it's definitely a hotspot to visit.
Playa Del Coco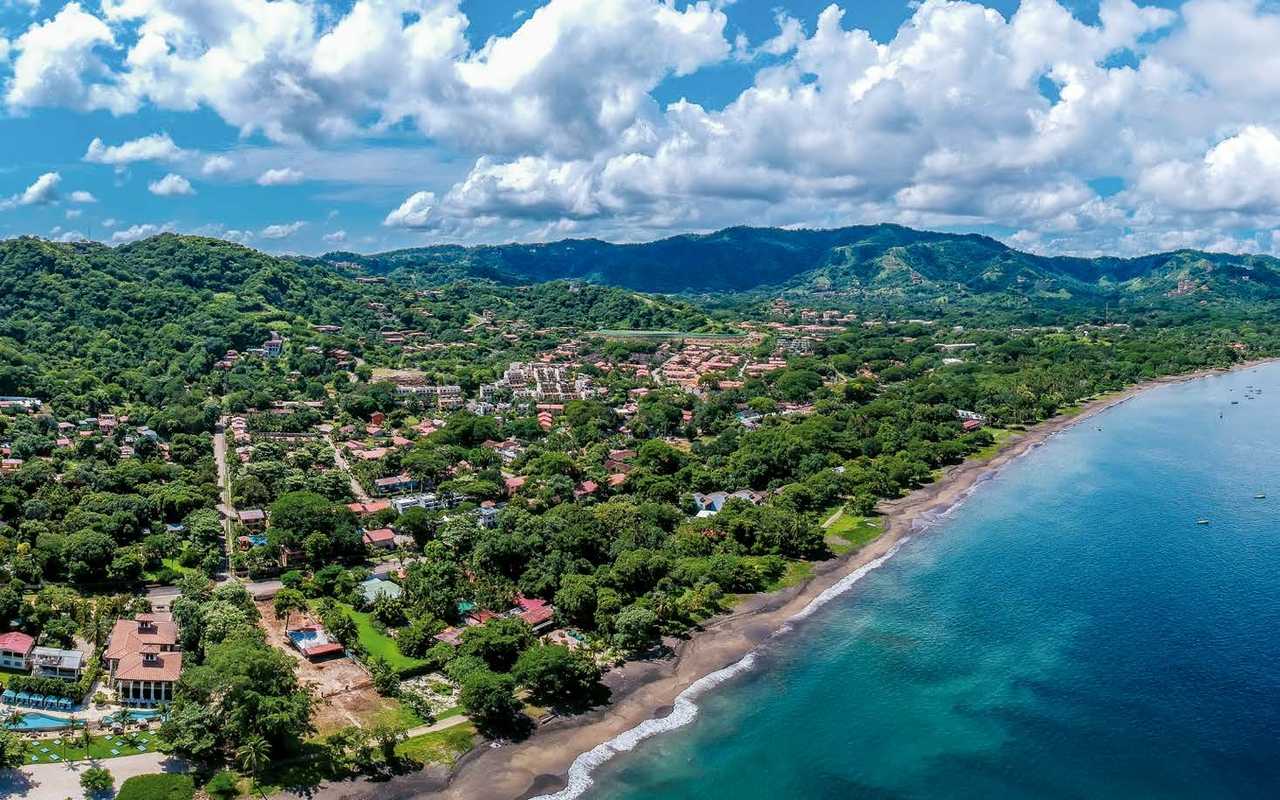 Playa Del Coco is situated in the North of Costa Rica on the North Pacific Ocean. Guanacaste Province, where Playa Del Coco lies, is known for being the hottest and driest place in Costa Rica.
The quiet beach town features the best mix of tranquil beach life, bars, and expat living. Around the surrounding area, there are plenty of beaches to explore, fantastic snorkeling, and sublime diving.
On Sunday, they host local markets which feature homemade ice cream, local food, fruit vendors, and jewelry.
You have several tourist hotspots around the Playa Del Coco area, including Rincon De La Vieja, an active volcano with a nature trail surrounding it.
Puerto Viejo De Talamanca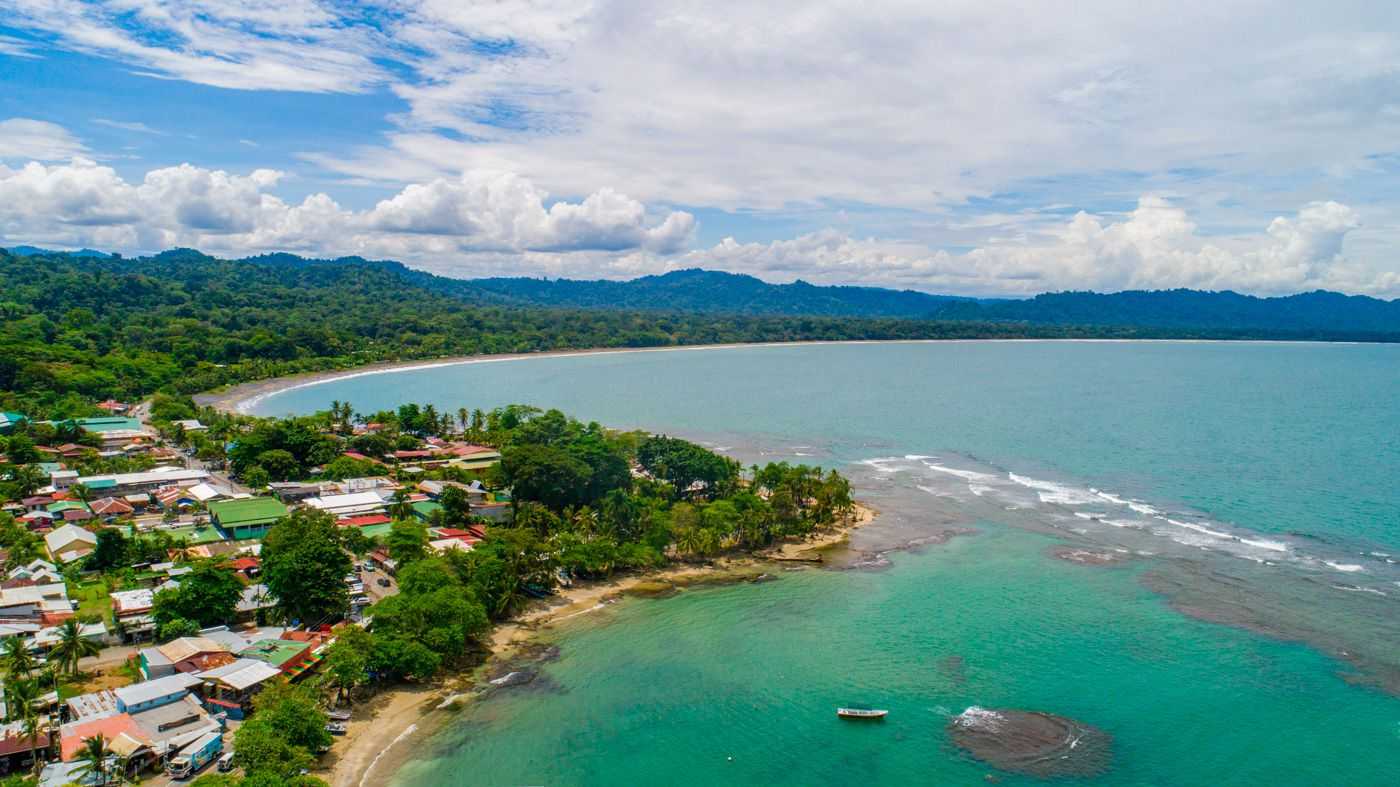 If you want to explore the Caribbean side and feel the vibe it offers, Puerto Viejo is a great experience.
The town is known for its Caribbean influence, black sands, and the area's fantastic nature.
Many people like to walk around the Jaguar rescue center, which rehabilitates wild cats, monkeys, and several other animals.
You also have the Cahuita National Park to the north, which protects a large coral reef on the Caribbean coast and has a shipwreck dive site for visitors to explore.
Costa Rica Trip Ideas
Above, you've seen some tourist hotspots, but our Costa Rica travel guide has so much more to offer than a few towns.
In this section, we will show you some of the best locations Costa Rica has to offer, including its world-famous National parks and places to take guided tours in their coffee plantations.
Most National parks charge a fee to go inside and don't allow pets, so it's something to think about before you go.
If you want to learn more…
Don't go anywhere because these are the Costa Rica day tours you should not miss out on during your stay:
Arenal Volcano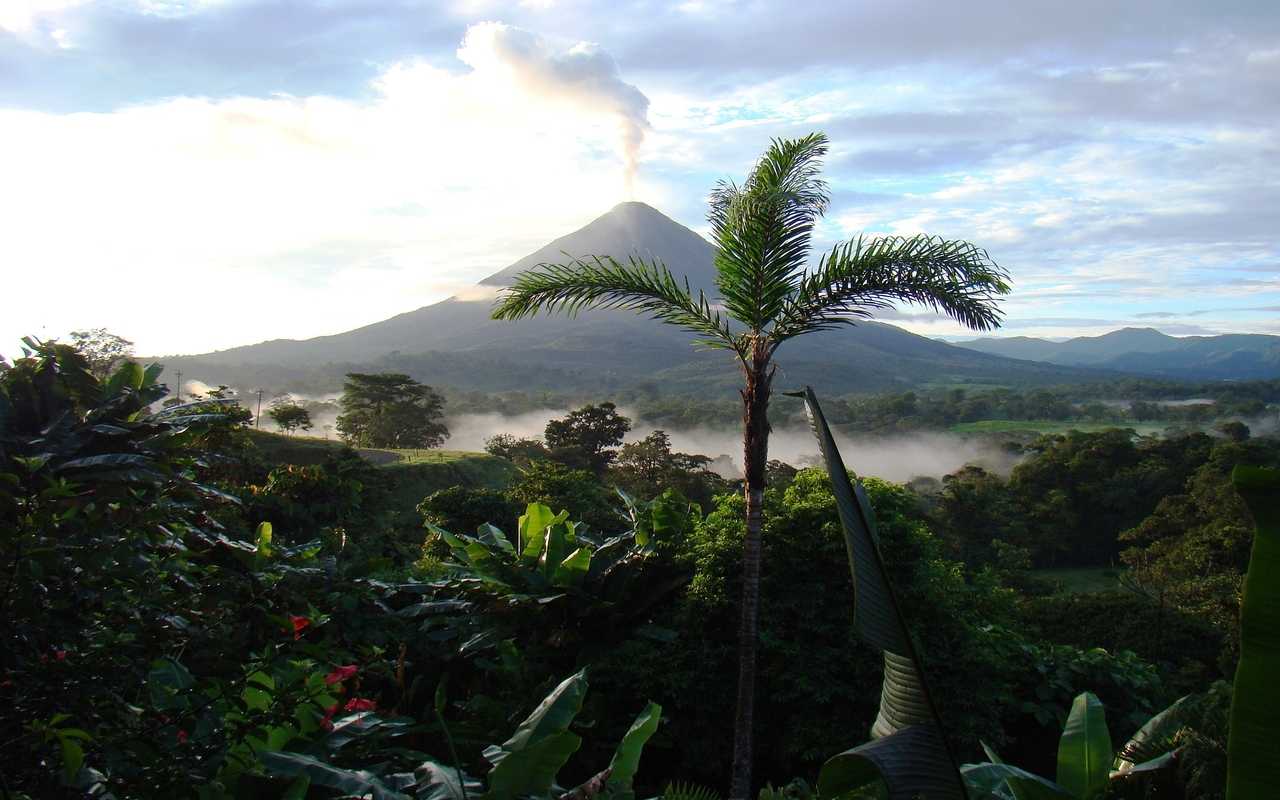 Arenal Volcano is one of the largest active volcanoes in Costa Rica and stands at 1,633 meters high, with a 140-meter diameter crater. It's also classified as one of the world's most active volcanoes.
The volcano is located in north-western Costa Rica in La Fortuna, around 90km away from San José. Visitors travel from all over the world to get the chance to glimpse the glowing rocks and molten lava that flows down the sides.
And it's not just the volcano that people come to visit; throughout the Arenal location, you'll find the mecca for high adventure activities, such as Canopy tours, zip-lining, rappelling, hanging bridges, and white water rafting.
Just down the road, you also have La Fortuna waterfall, which features water tumbling 75 meters into a pool that you can swim in.
Right next to Arenal volcano, you have Cerro Chato and an old volcano that features an emerald-colored lake at the top.
You used to climb to the top and walk through the jungle to swim in the lake (make sure you bring your hiking boots, the path gets muddy). Now it's hit and miss whether you can get to the top; check with some of the local guides in La Fortuna to see if you can do the hike.
Other activities include taking a day tour around chocolate and coffee plantations.
Monteverde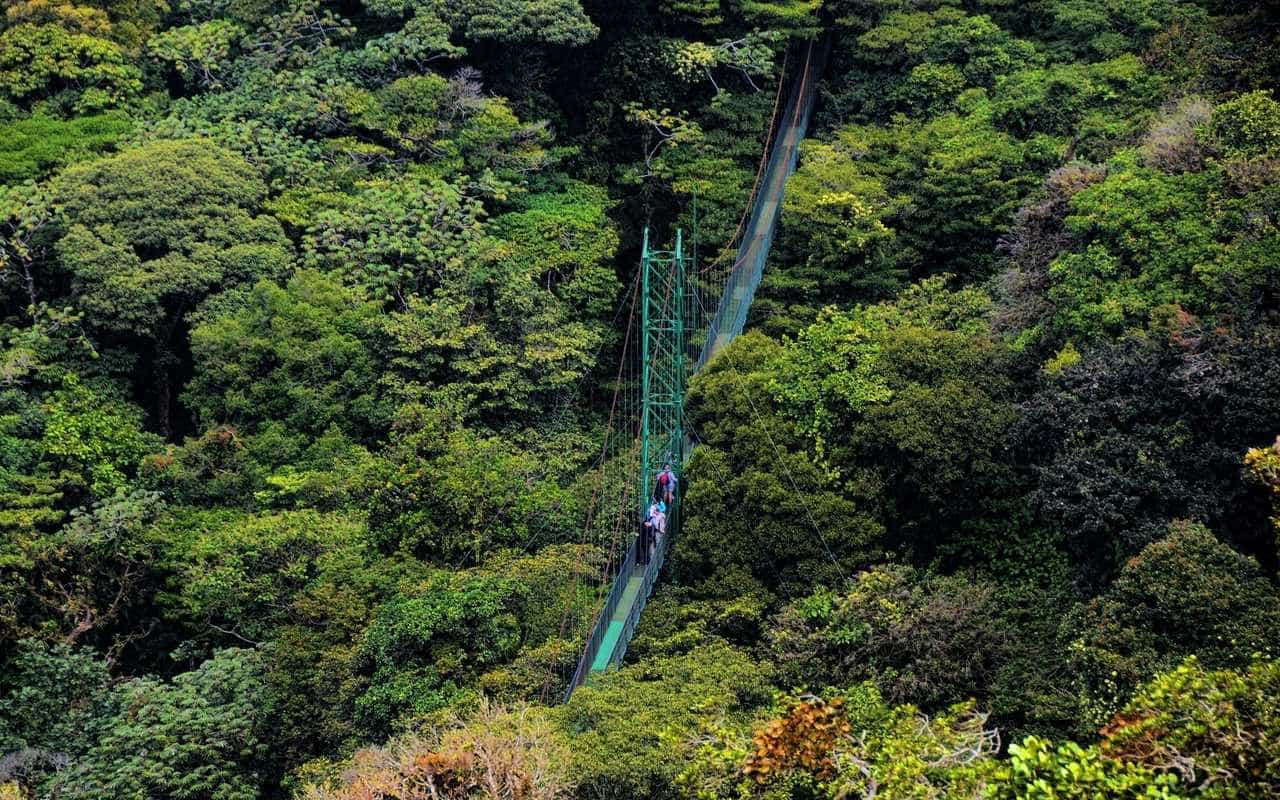 Monteverde is a rainforest or "cloud forest," as the locals like to call it. The jungle gives a mystical feeling while walking through the tall trees that gleam green and are covered in fog.
The jungle is home to more than 100 mammals, 400 types of birds, and 2,500 birds, making it the go-to place to find wildlife.
It's recommended to take a guided tour with one of the locals to ensure you see everything the rainforest has to offer; any nature lover will be in paradise here.
Tourists often enjoy the hikes and love visiting the butterfly garden, frog pond, and other activities such as the dairy farm, canopy tours, and horseback riding. The downside is, it always feels like the rainy season, so bring a jacket… honestly, you're very lucky if you get a few dry days.
Cerro Chirripó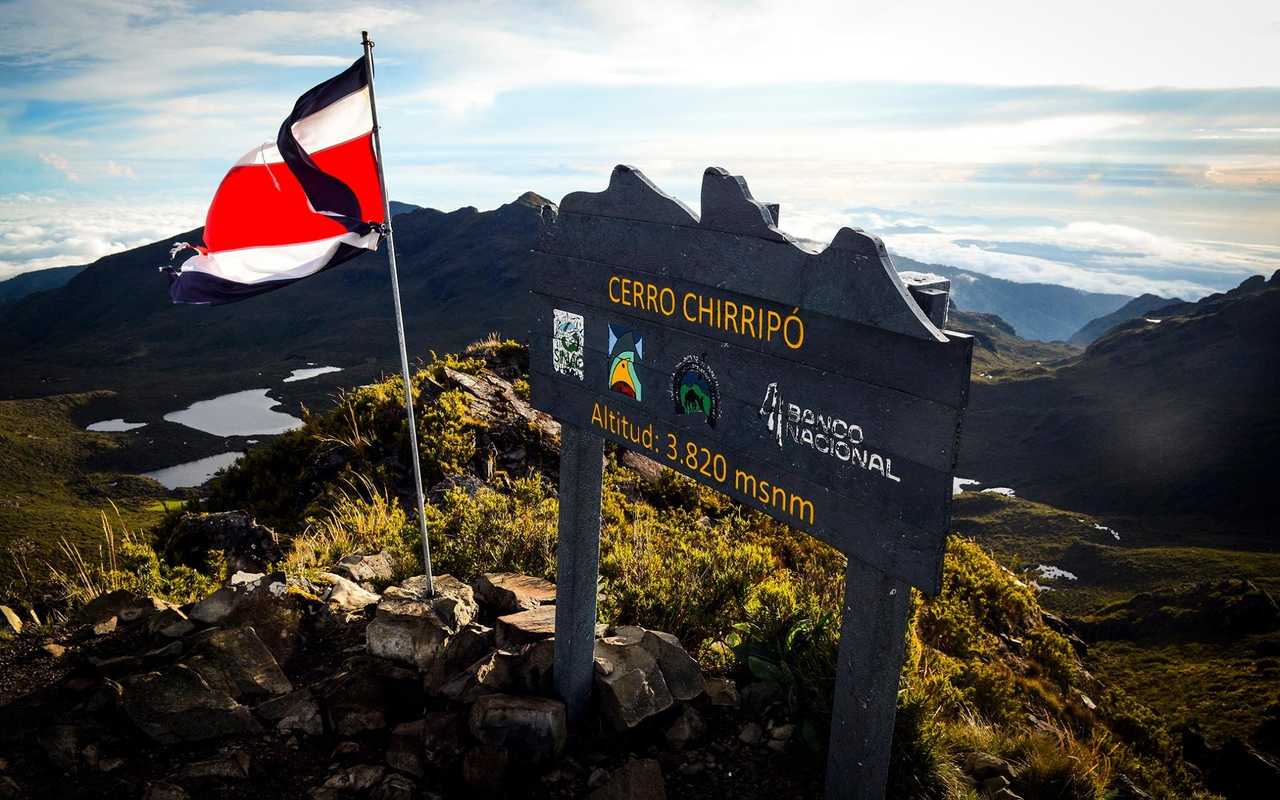 For any keen hikers out there, Cerro Chirripo is a must-see. It's the tallest mountain in Costa Rica and lies south of San José.
The mountain has an elevation of 3,821 meters and is located in the Chirripó National Park, known for its ecological wealth.
The locals named the mountain "chirripó" from the native American, meaning "land of eternal waters" due to the number of lakes and streams surrounding the area.
Around a 15-minute walk north of the ranger station near the mountain, some natural hot springs lay ready for people to swim in. The pools are on private property, and the owner charges a few dollars to get in, but it's well worth the visit after such a long hike.
Corcovado National Park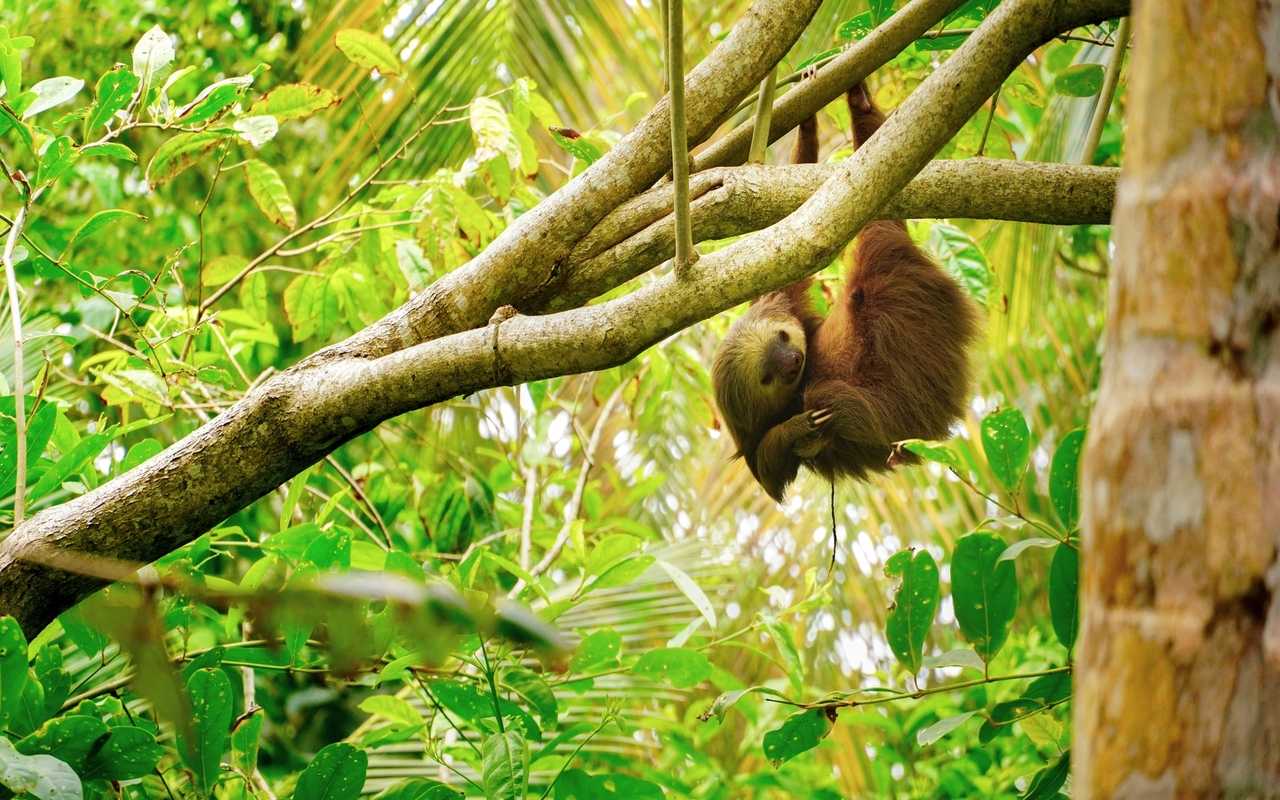 Corcovado is another misty rainforest that stretches 160 square miles. The national park is teeming with wildlife, from chirping birds to buzzing insects.
If you're lucky during your hike, you'll be welcomed by spiders, howler monkeys, tapirs, jaguars, and macaws.
Many visitors claim that the morning is the best time to go and visit if spotting wildlife is what you came for. Between 7-9 am, the lush rainforests come alive with nature.
To get the full experience, you should spend two or three days there so you can explore the 23-miles of hikes. And if you want to get away from walking for a day, the gorgeous beaches are excellent for taking a chill day.
La Paz Waterfall Gardens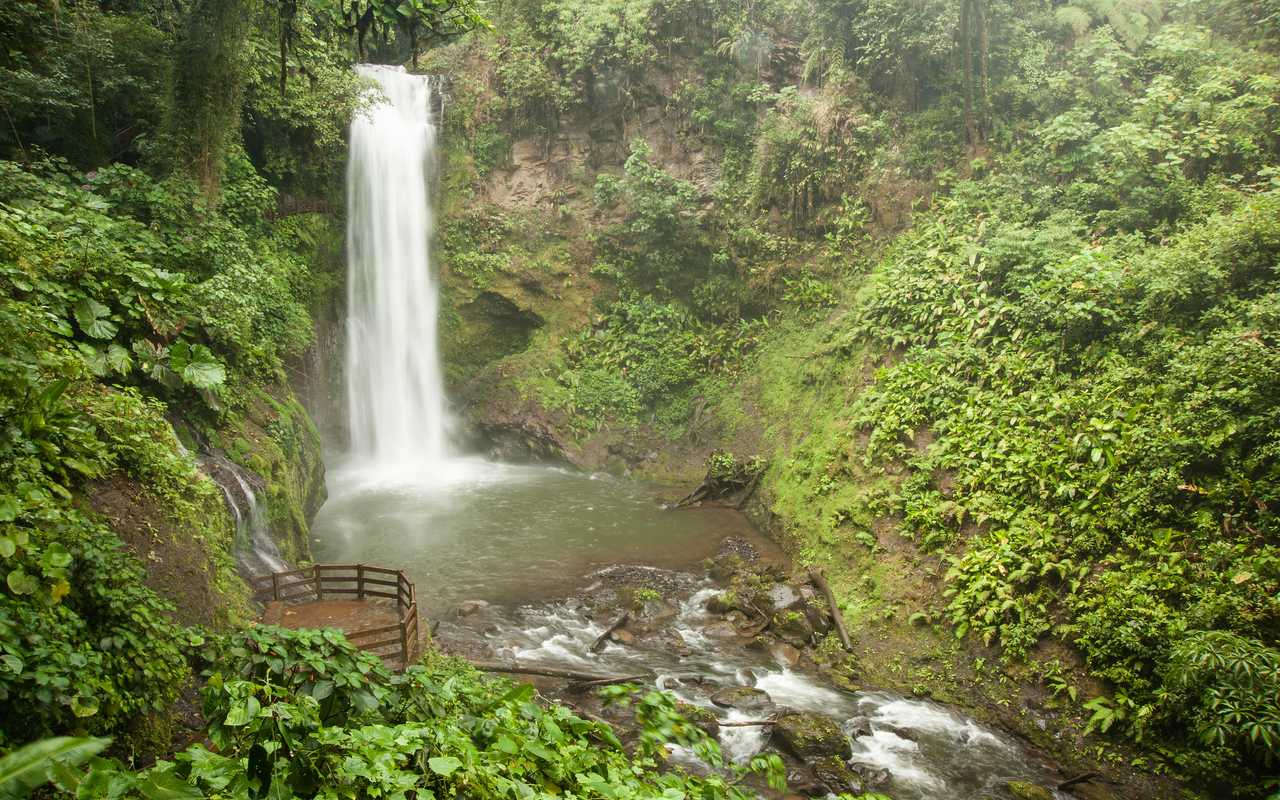 La Paz is a must-see adventure into the rainforest. The area name is short for Catarata La Paz, which means "peaceful waterfall.
When you first arrive, don't be fooled by the illusion of this being a quiet place; it's far from it, La Paz is thriving with wildlife. During your walk, expect to see howling spider monkeys swinging from trees, frogs croaking, and if you're very fortunate, you might even see a jaguar.
Most people come to see the garden of five flowing waterfalls and its colorful orchids. Whatever you come to see, one thing is for sure; you're going to love it.
Tortuguero National Park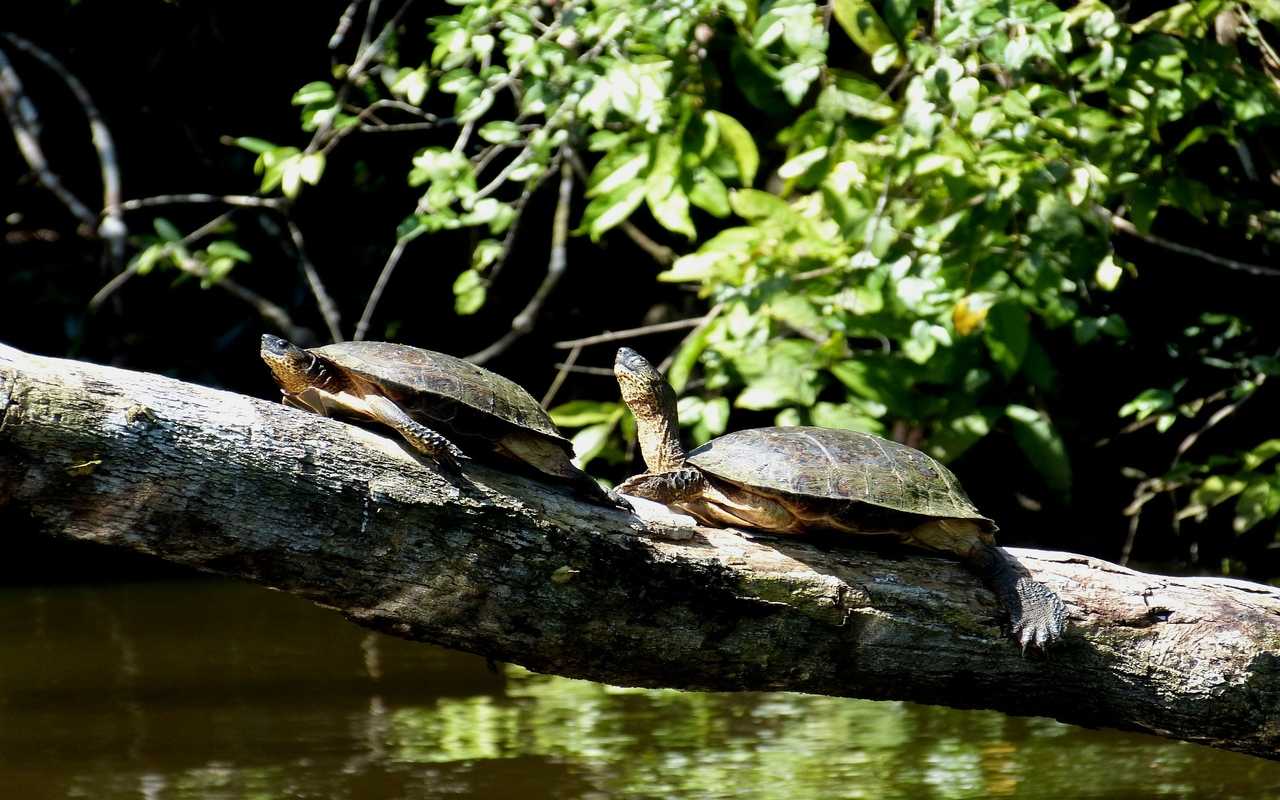 Tortuguero is truly a unique part of the country that not all visitors get the chance to see. Mainly due to how remote the location is and how challenging it is to get there.
The national park is tied to Costa Rica's mainland and the Caribbean coast by weaving canals and rivers, so you have to take a boat to access it.
As you wind through the rivers, you'll be treated to vast amounts of wildlife that call that area home. And that's before you even get off the boat.
Once you're off the boat, you'll have the chance to white-faced monkeys, toucans, lizards, red-eyed frogs, and jaguars.
And the fun doesn't stop there; if you turn up between March and October (peak season), you'll be able to see one of the four species of turtles nesting:
Leatherbacks (March to October)
Loggerheads (July to October)
Hawksbills (March to October)
And the rare Green Sea Turtles (July to October)
The town's white sand beach is considered one of the most important nesting sites in the world for Green Sea turtles. They weigh up to 400lbs and can lay 700 eggs per season.
Rincón De La Vieja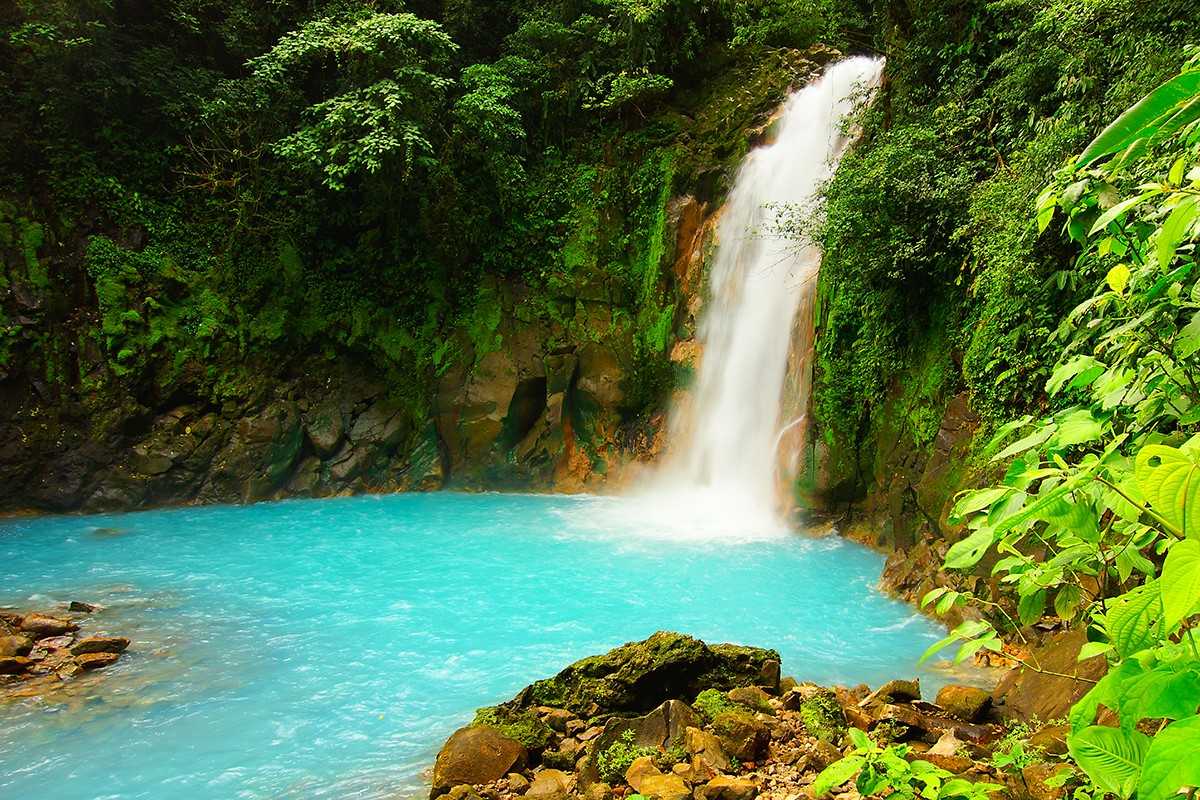 Rincon De La Vieja is located to the north of Costa Rica and is about an hour away from Playa Del Coco and the Nicaraguan border.
Many people say the area around the very active volcano provides the most real insight into Costa Rica and the cowboy lifestyle.
Because the volcano is active today, you can't walk up to the top, but many hiking trails take you around the base.
While on your walk, you'll see many animals waiting to make their appearance. During the hike, you'll also see waterfalls, hot springs, and boiling mud pits, which unfortunately are far too hot to take a dip in.
Isla Del Coco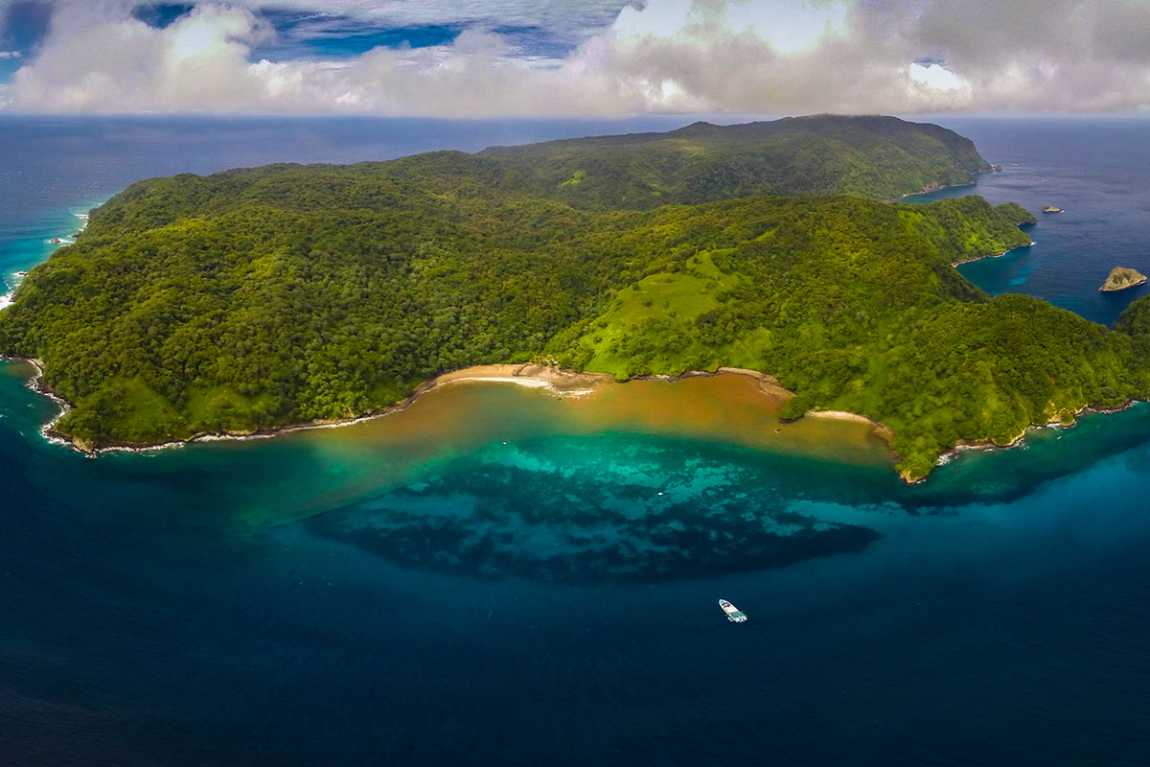 Isla Del Coco is probably one of the most cherished and remote places in the whole of Costa Rica and is perhaps the most complicated place of them all to visit.
Unfortunately, you can't explore the island itself, but it does have a great history. It's rumored that the island houses over 350 tons of gold raided from Spanish ships and buried on the island by Captain Bennet Graham.
And that's not the only treasure buried there. Benito Bonito had been terrorizing the west coast of the Americas and supposedly also buried treasure on the island, but no one ever recovered it.
There are more stories of gold being buried but never recovered, which is even more of a shame no one can go to the island.
The only way you can access the national park now is if you go on a diving trip with a particular provider, which costs a lot of money. You'll also need to have your master's in diving before being considered for the trip.
If you do get the chance to go, you'll see whale sharks, hammerheads, giant mantas, and much more.
Nosara Beach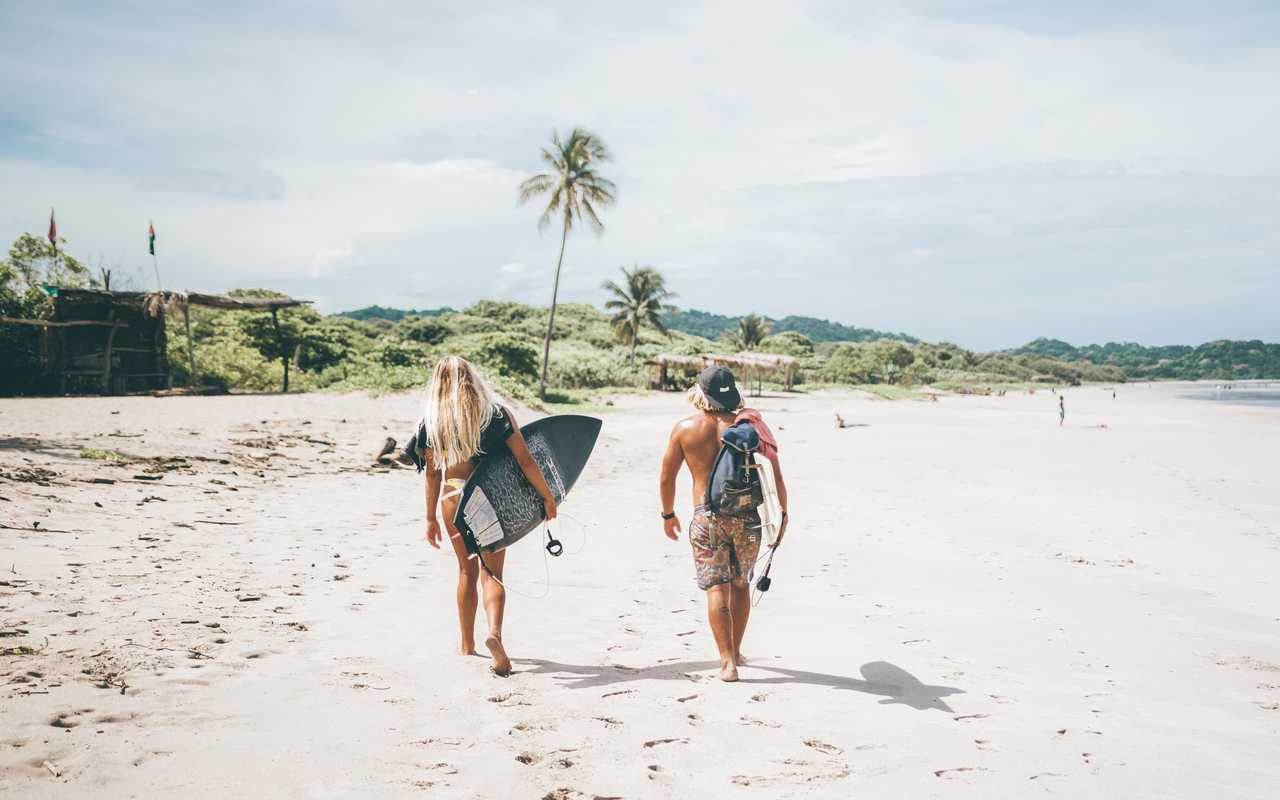 Nosara is located on the Nicoya peninsula and offers a great vibe to anyone willing to give it a visit. It's probably best known for its surfing and laid-back attitude.
If you're looking for surfing and great places to stay, this is a perfect option for you and your family. Around the area, you have vast stretches of great beaches like Santa Teresa, which offers a very hippy lifestyle.
Ostional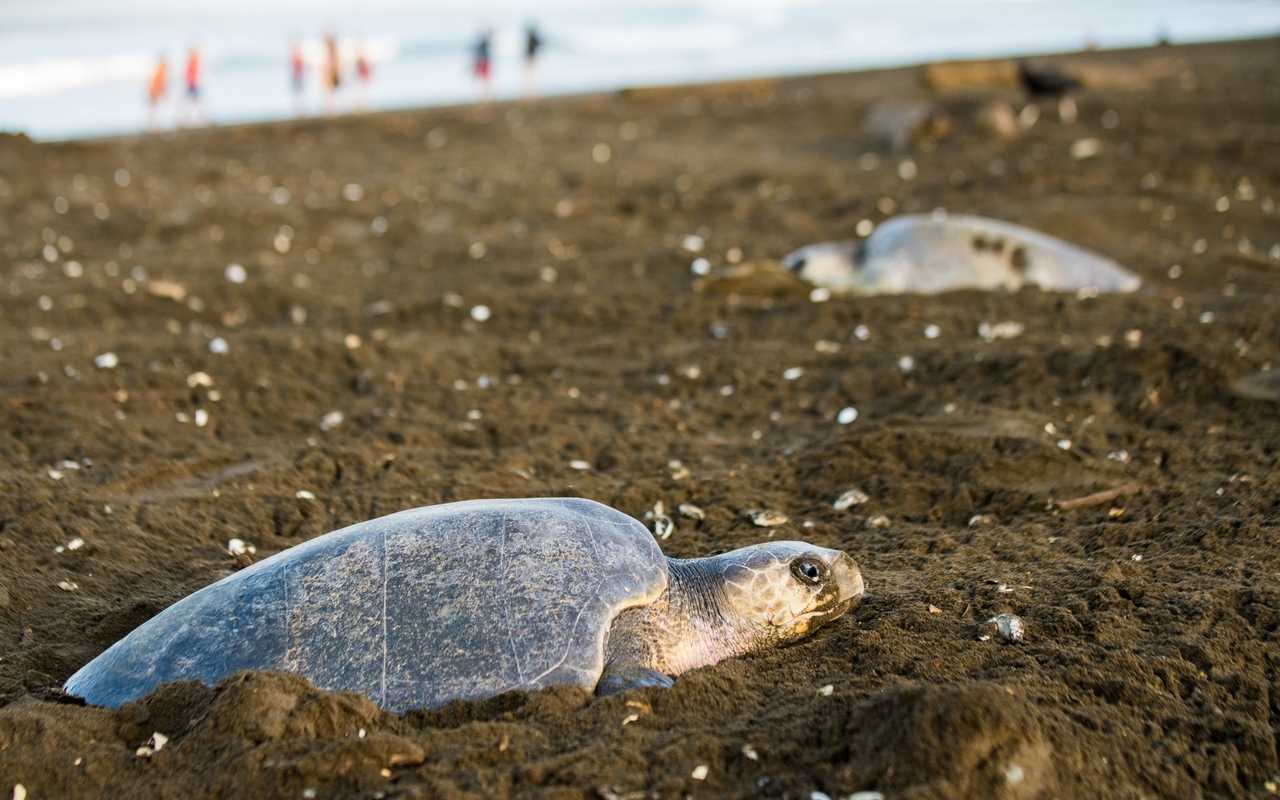 If you can't make it to Tortuguero, you have to check out Ostional. To the north of the Nicoya Peninsula, you have Nosara and the famous Ostional wildlife refuges, famous for watching turtles nesting.
You can spot turtles all year round coming to lay at this location, but the best time is between June and December.
During nesting season, the beach is closed off, and you'll have to book a group tour with one of the local providers. They'll explain the nesting habits and let you take lots of pictures of the thousands of turtles that come to shore.
What Is The Best Month To Go To Costa Rica?
If you're looking for the driest weather, your best option is to head out around mid-December to April; it's considered the dry season when you look at a Costa Rica travel guide.
That being said, you should still do some research into where you are staying; areas like Arenal and Monteverde rain most of the time due to them being surrounded by rainforests.
You'll also have to think about your budget; flight prices and hotels are a lot more expensive than the rainy season.
Kiwi.com
Why Choose Them?

Plan Your Trip Here

Competitive Prices
Plan Your Full Trip From The Website
Provides Excellent Support
Get Price Alerts On The Move
Manage Your Bookings
One of the best times to go for many people is in the green season between the months of May and June. This is where the rainy season finally comes, and the landscapes turn green again.
You can definitely expect rain, usually during the night and sometimes throughout the day. Not only do you get the green landscape, but flights are a lot cheaper, and budget accommodation is easy to find.
The average temperature throughout the year is pretty consistent due to the tropical climate, with highs around 79°f and lows around 59°f.
Is It Dangerous To Visit Costa Rica?
One of the best things about Costa Rica is the friendly faces and feelings of safety you get. That being said, crime does happen in Central America, so you need to be aware.
In our Costa Rica travel guide, we want to share with you some top tips for staying safe in Costa Rica:
Don't wear flashy items – Petty theft is the most common crime in Costa Rica. You should keep your flashy things at home when walking around the neighborhoods, and don't wave your phone around.
Avoid isolated areas – If you're in quiet areas by yourself, you're increasing your likelihood of being robbed. In expat areas, you're usually alright; there's a lot of security around the housing areas. Try to stay in crowds, so you don't get singled out.
Make Sure You Have Travel Insurance – Medical care can get very expensive in Costa Rica, and to make it worse, it's not the best.
World Nomads
Why Choose Them?

Click Here for More Details

Located At Most Airports In The Country
Travel Accidents
Overseas Dental
Delayed Baggage
Digital Nomads
Pregnancy
Stolen Credit Cards
Stolen Passports
And Much More…
Don't leave your stuff lying around – Most crimes in Costa Rica are opportunity thefts, which usually mean people taking your things from the beach as you go for a swim.
Always take official taxis – Make sure you use yellow taxis; they're regulated and won't overcharge; just make sure you keep an eye on the meter. Public transportation is also very safe and easy to use; there's a bus stop along most roads in Costa Rica.
If you don't fancy using public transport there's plenty of car rental companies out there:
Discover Car Hire
Why Choose Them?

Book Your Car Now

Located At Most Airports In The Country
No Hidden Fees
24/7 Customer Service
Free Cancellation
Provides Information You Can Trust
Must Be 22 Years Or Older
Staying Safe As A Solo Female Traveler
Although Costa Rica is relatively safe, women should exercise a high level of caution while traveling. The men in Costa Rica are forthright, and you can expect a lot of wolf whistles while you're walking down the street.
In recent years there have been a few cases of tourists being sexually assaulted and murdered.
As a woman, you should not walk around at night and stay away from the beaches when it's dark. Many of the victims of sexual assault were walking alone on beaches.
Costa Rica Travel Tips: What Should I Avoid In Costa Rica?
Okay, as you can see, there are many places to visit in Costa Rica, and as long as you keep your head on tight, you should be safe from crime.
But…
Like anywhere in the world, there are dangerous regions and places you should stay away from, mainly due to the high poverty rate.
Here are three of the places we recommend you avoid:
Limón City
If there's one place to avoid in Costa Rica, it's Limón city. It's not a very popular place for vacationers or expats due to the crime rate.
The city is Costa Rica's largest port, and as with any port city, it has a seedy side. Limón is the epicenter of drug trafficking and organized crime. The port is used to ship Jamaican marijuana and Colombian cocaine.
The city also has the lowest employment rate in the country, so many turn to crime.
León XIII, Tibás, San José
The area is a densely populated neighborhood on the fringes of San José. It's well known for its poverty rate and high drug use.
The area poses a considerable risk to residents of the area, let alone tourists. The municipalities relocated high-risk residents from government housing projects to that spot.
Since then, many slums have popped up around the area, making it a dangerous place to be. The government has tried funding the area to help make things better, but nothing seems to be working.
This isn't the only place you should avoid in San Jose: Los Guido, Desamparados, and La Carpioé are places you should avoid.
Santa Rita De Alajuela Or "El Infiernillo"
As mentioned earlier, there are a few places in San Jose you should stay away from, and El Infirenillo, or "little hell," is definitely one of them.
The area is located in the northwest of the town center of Alajuela, and the name suggests it's not a nice place. Most of the violence in that area of San José comes from gangs and drug wars with local factions.
The neighborhood is one of the central distribution locations for marijuana, cocaine, and crack.
Wrapping Up!
All in all, Costa Rica is a relaxing destination for beachgoers and surfers. The country has also tons of breathtaking locations to offer for the adventurous.
But remember, learning Spanish before planning your trip not only will help you get around your destinations more easily and  communicate fluently with the locals but totally enrich your travel Spanish experience to a whole new level.
Try a free private class or sign up for a 7-day free trial of our group classes to see how thousands of students are dominating the Spanish language with SpanishVIP.
Want to learn Spanish, fast?
Download our e-book, Easy Spanish Shortcuts, and learn your first 1,000 Spanish words in under a day!