Tuition reimbursement is a valuable employee perk that can greatly benefit both the employee and the employer.
The concept of tuition reimbursement is revolutionizing the way workers approach education and career development in the United States. As more and more companies embrace this trend, employees are seeing the significant impact it can have on their lives and overall happiness.
This perk is providing workers with an opportunity to acquire new skills, knowledge, and abilities that can contribute to their job performance, career advancement, and personal growth.
As a result, an increasing number of workers are opting to apply for tuition reimbursement benefits offered by their employers. With the support and investment of their employer, workers are able to pursue their education and professional goals, leading to a brighter future and greater job satisfaction.
In this article, we will explore what companies offer tuition reimbursement, perhaps you can see potential jobs with tuition reimbursement if you're interested in getting one, and we will deep dive into what to do in order to apply for a tuition reimbursement benefit on your job!
What is a Tuition Reimbursement Program?
Tuition reimbursement is a benefit offered by some employers that help employees pay for their education. The goal is to provide employees with new skills and knowledge they can use in their current job or prepare for a future role. This benefit is also a great way to attract and retain talented workers.
Employers typically pay for tuition, textbooks, and other related expenses. Some may even provide a stipend to cover extra costs like transportation or child care.
To receive tuition reimbursement, employees usually have to finish their courses within a set period of time, such as two years, and get a passing grade.
Companies may have rules regarding the types of classes they can take, minimum grade requirements, and policies for employee participation. Be sure to look at your organization's guidelines before committing to an educational program.
Tuition reimbursement can be used to fund (or partially fund) an undergraduate or graduate degree program. But these benefits may also cover job-related professional development courses, Language learning courses, or any other specific skill-building classes.
60 Companies That Offer Tuition Reimbursement Programs
These are some of the most popular companies that offer tuition reimbursement benefits to their employees, we will see what they offer and their requirements for applicants, we sorted the list on different industries.
QUICK NOTE…

Not all of the companies here have publicly stated that they will provide reimbursement for Spanish classes. However, we are providing a list of the most generous programs and believe that many may also provide accommodations when studying Spanish with a company like SpanishVIP.
What are some retail and wholesale companies that offer tuition reimbursement benefits?
1. The Home Depot
The Home Depot's Tuition Reimbursement Program aims to help and support both full-time and part-time hourly associates, as well as salaried employees, to pursue a college, university, or technical school degree, including associate's, bachelor's, master's, doctoral, or technical.
As part of its commitment to being a desirable employer, Home Depot has partnered with several renowned educational institutions to offer discounted tuition to associates.
Tuition reimbursement can also be used at any college, university, or technical school of your choice, as long as the courses are taken to meet the program's eligibility criteria.
2. Walmart
Walmart has transformed its employee education program, LiveBetterU, by making it completely free. Previously, employees could access the program for just $1 per day. Walmart now covers 100% of tuition and textbook expenses, removing financial barriers for employees to further their education.
The company also avoids referring to it as "tuition reimbursement." Unlike other programs where employees have to pay first and then seek reimbursement, Walmart pays for the expenses upfront.
The only exception is for master's degree fees, which may be subject to discounts for select programs.
3. Best Buy
Best Buy's Tuition Assistance Policy supports our goal to be a top learning organization.
To be eligible, you must be a full-time Best Buy employee in good standing, working 32+ hours/week, with 6 months of service before the course start date, and listed as full-time in HRIS.
You can receive up to $3,500 (undergrad) or $5,250 (grad) annually for approved expenses, including tuition, required textbooks, and fees (up to $325 undergrad/$525 grad). This amount will be reduced by any scholarships or grants received.
4. Target Corporation
Target's Tuition Reimbursement Program is available for all employees, part-time and full-time. Enrollment must be in a business-aligned degree program from over 250 fields.
Selected programs have 100% tuition coverage, including textbooks and fees for first-time degree-seekers. Target pays up to $5,250 for non-master's degrees and $10,000 for master's degrees annually for returning students.
5. Amazon
Amazon's Career Choice program offers thousands of employees the opportunity to earn professional certificates or degrees with a yearly reimbursement of up to $5,250 (part-time associates up to $2,625) for fees, tuition, and books. Eligible employees have worked at the company for at least 90 days.
6. Lowe's
Lowe's will pay up to $2,500 a year towards tuition for full-time employees that have worked there for at least one year.
Restaurant companies offer tuition reimbursement benefits to their employees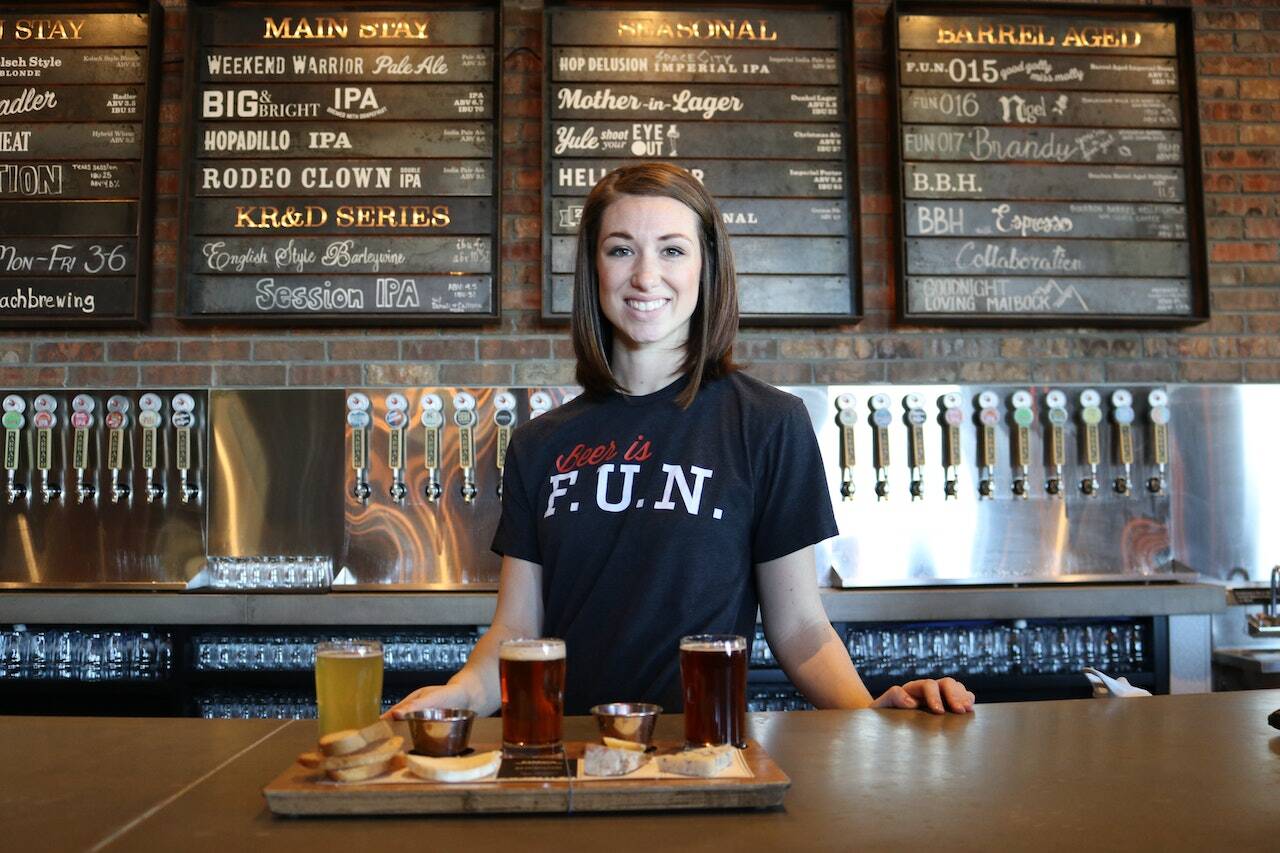 7. Papa John's
Papa John's Dough & Degrees program pays 100% of tuition for online undergraduate and graduate programs at Purdue University Global for corporate-owned locations and offers reduced tuition for franchise locations.
8. Starbucks
Starbucks covers 100% of tuition for eligible part-time and full-time employees who want to pursue a first-time bachelor's degree through Arizona State University's online program. Participants can choose from over 100 undergraduate degree programs.
9. Chipotle Mexican Grill
Chipotle offers a comprehensive tuition reimbursement program, covering 100% of tuition for select degrees, high school diplomas, and college preparation courses. Additionally, they reimburse up to $5,250 annually for a wider range of programs and courses.
10. Chili's
Chili's provides tuition aid and free education through Best You EDU™ and opportunities for career growth. The Certified Shift Leader program assists hourly workers in advancing to management positions, and the Women Taking the Lead program supports female leadership development in food service.
Chili's offers part-time and full-time restaurant roles, such as servers, hosts, to-go specialists, and food runners.
11. Chick-Fil-A
Chick-Fil-A provides tuition discounts to over 100 colleges via Scholarship America. See the list of participating institutions with varying discounts and scholarship amounts.
12. McDonald's
McDonald's Archways to Opportunities program offers tuition reimbursement for approved courses at accredited colleges, trade schools, or graduate schools to eligible employees.
To qualify, work at a participating franchise and meet hours and standing requirements. Full-time restaurant managers receive $3,000 annually, while crew, part-time managers, and office staff receive $2,500 annually."
13. Pizza hut
Pizza Hut partners with Excelsior College to offer employees up to 51% off on associate, bachelor, and master degrees & certifications including MBA.
14. Marco's Pizza
Marco's Pizza & Bellevue University join forces to offer tuition aid. Full/part-time workers can get up to $5,250/year reimbursement for any Bellevue degree program.
15. KFC
KFC's REACH Educational Grant Program helps employees pursue any degree at an accredited four-year or two-year college, trade/vocational school, or graduate school.
KFC Restaurant General Managers, Assistant Managers, Shift Supervisors, and Team Members can apply. Managers can receive a grant worth $3,000, previous REACH Grant recipients receive $2,500, and first-time winners receive $2,000. Employees can reapply for the grant each year.
Other Food Service Companies that offer tuition reimbursement
16. Subway
17. The Cheesecake Factory
18. IHOP
19. Buffalo Wild Wings
20. TGI Fridays
21. Red Lobster
22. Dunkin' Donuts
23. Jack in the Box
24. Arby's
25. Taco Bell
IT companies known for offering tuition reimbursement benefits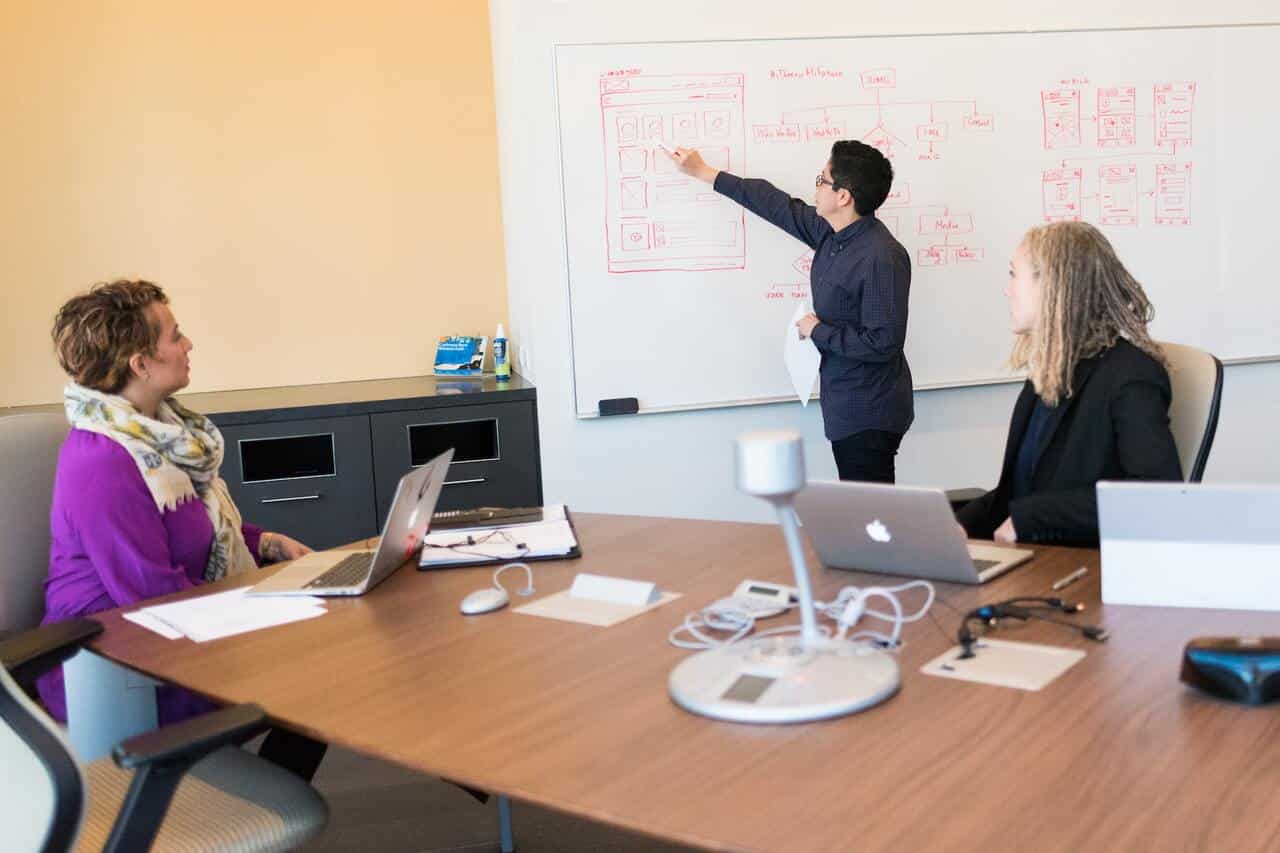 26. Oracle
Oracle offers $5,250/yr in tuition reimbursement for full-time employees for courses related to their current or future role, with a minimum passing grade of B-.
27. Intel
Intel offers employee training through Intel University and tuition reimbursement for external courses. Intel University has over 7,000 courses available to employees, and tuition assistance covers 100% of tuition, books, and fees with no annual limit but a lifetime cap of $50,000.
28. AT&T
AT&T offers tuition reimbursement of up to $5,250/year for full-time and part-time employees. Eligibility requires meeting company requirements and approval.
29. Verizon
Verizon offers tuition reimbursement of up to $8k/year for full-time employees, as long as courses are related to business. Part-time employees can receive up to $4k/year.
30. T-Mobile
Full and part-time employees in good standing can receive Tuition Assistance after 90 days on the job. Full-time employees can get up to $5,250/year tax-free, and part-time employees up to $2,500/year. The benefit amount is based on the course end date.
31. Apple
Apple University offers education benefits to eligible employees, with the requirement that the courses must enhance their careers at the company. The company reimburses selected education expenses, including tuition fees.
32. Comcast
Comcast offers 20% off tuition for 50+ degrees through a partnership with the University of Arizona Global Campus. The eligibility is to be a full-time employee with 6+ months of work.
More IT companies that offer tuition reimbursement
33. IBM
34. Microsoft
35. Google
36. Dell Technologies
37. Cisco Systems
38. HP Inc.
39. Ericsson
Transportation & shipping companies that offer tuition reimbursement benefits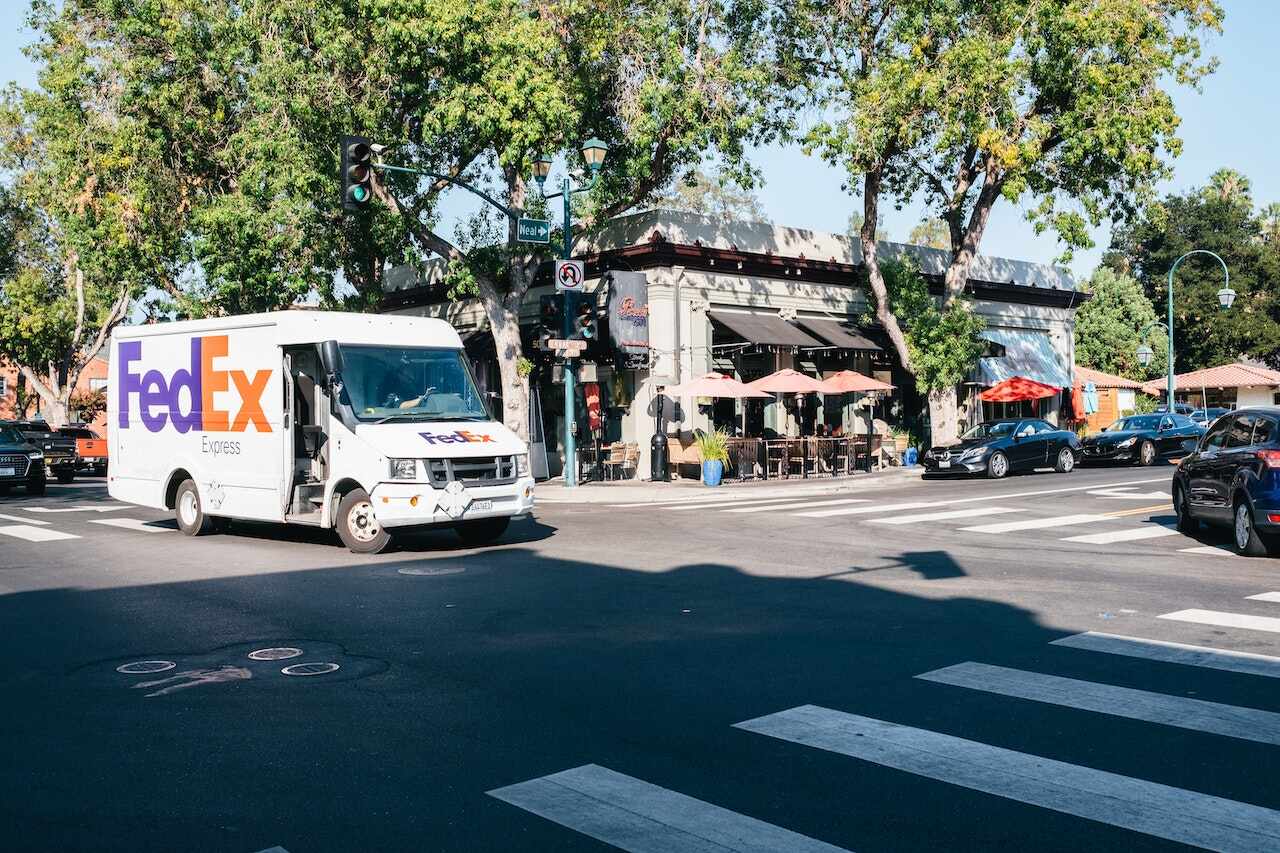 40. UPS
The Earn & Learn Program is a company-sponsored education program established in 1997 to recruit, retain, and develop qualified individuals. Participants receive up to $5,250/year for tuition, books, and fees, with a lifetime maximum of $25,000.
The program is available to employees from the hire date and offers a choice of any course of study. Over 140,000 employees have utilized the program at over 100 locations nationwide.
41. FedEx
FedEx offers a tuition assistance program that provides up to $1,500 in annual reimbursement for eligible education expenses aimed at enhancing career advancement prospects within the company.
42. Union Pacific
As a full-time employee, you will face ongoing challenges to upgrade your technology and thinking skills. The company's Educational Assistance Program supports your efforts by reimbursing 100% of your tuition costs up to $5,250 per year for job-related courses taken at accredited institutions outside of work hours.
More transportation & shipping companies that offer tuition reimbursement
43. BNSF Railway
44. CSX
45. Con-way
46. YRC Worldwide
Other companies that offer tuition reimbursement
47. Wells Fargo
Wells Fargo offers tuition reimbursement for regular and part-time employees, covering eligible expenses up to a maximum of $5,000 per year.
48. Ford Motors
Ford's Salaried Tuition Assistance Program offers financial support of up to $6,000 annually for eligible courses and programs related to your job at Ford. The program further extends funding for students pursuing an MBA degree.
49. Disney
As a full-time or part-time employee at Disney, you have the opportunity to receive 100% upfront tuition coverage for a variety of courses, including undergraduate and graduate programs, through Disney's Aspire network schools.
These courses can be unrelated to your current role at Disney.
50. Bank of America
Bank of America's Tuition Assistance and Academic Support Program offers support to employees by reimbursing up to $7,500 annually for eligible tuition expenses related to job-enhancing courses and certifications.
Additionally, the program provides free, tailored support to help employees reach their education and career objectives.
51. Anthem, Inc
At Anthem, both full-time and part-time associates are eligible for tuition reimbursement for eligible degree programs, up to $5,000 annually, through the Education Assistance Program.
Additionally, Anthem has teamed up with Western Governors University to offer employees seeking a Master's degree discounted tuition and unique scholarship opportunities.
More companies that offer tuition reimbursement
52. Delta Air Lines
53. 3M
54. General Electric
55. Johnson & Johnson
56. Visa
57. JPMorgan Chase
58. Boeing
59. Lockheed Martin
60. Marriott
How to Ask Your Employer for a Tuition Reimbursement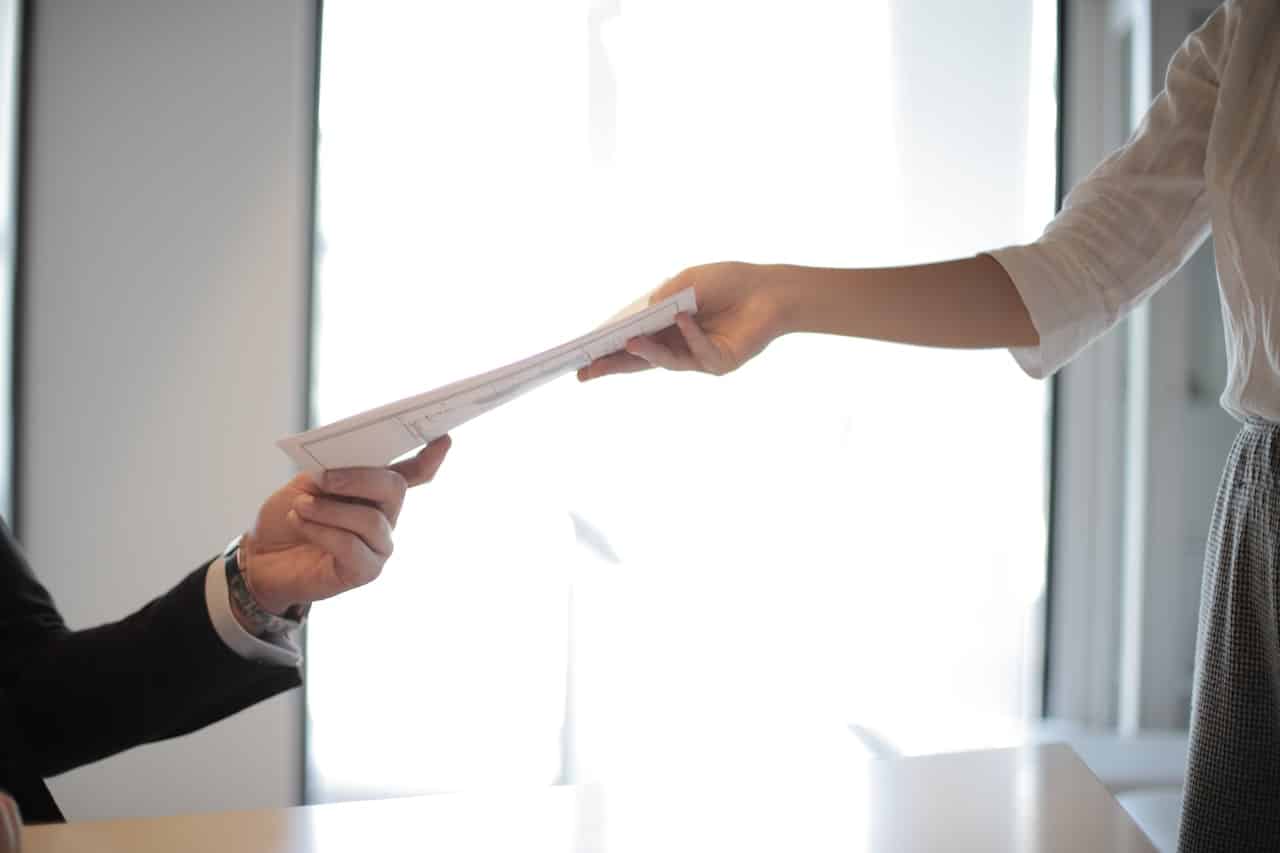 Some companies perhaps the company you work for might offer you a tuition reimbursement program and you didn't know, you can approach your boss, supervisor, or HR representative, and ask if they're willing to offer tuition reimbursement.
If they do, you can ask for a meeting where you can pitch the idea of how your education in a certain skill will impact your work performance, productivity, and professionalism.
Here are some tips to prepare for your meeting with your company regarding tuition reimbursement:

Do thorough research on the program you want to pursue and bring along information about relevant courses that align with your current job.




Demonstrate how your education will benefit both you and your company. Explain your career aspirations and how the program will help you achieve them.

Present to your employer how they can also benefit from your education. For instance, will you acquire a new skill that's not currently available within the company, will your education cost less than hiring a new employee, and will you be able to take on more responsibilities after completing the courses?



If your employer agrees to cover your tuition, it's important to ask questions regarding the reimbursement process, requirements, and payment schedule.

You may need to sign an education contract that may include a clause requiring you to remain employed with the company for a certain period after completing your education. Make sure to fully understand the terms and get everything in writing.
How can learning the Spanish language improve your career
Learning Spanish can bring a multitude of benefits to your career within your company. Companies that do business with Spanish-speaking countries or have Spanish-speaking customers may value employees who can communicate effectively in Spanish.
It shows your initiative, willingness to learn and develop new skills, and your ability to adapt to the company's changing needs.
Furthermore, speaking Spanish can give you a competitive advantage over your colleagues and help you expand your professional network. It also demonstrates your ability to work effectively with diverse groups of people, making you a valuable asset to your company.
With a tuition reimbursement program, you can learn Spanish for free, making it an even more attractive opportunity for employees looking to enhance their career prospects within their company.
How Can SpanishVIP Be Your Spanish Learning Program Of Choice
SpanishVIP offers a unique and personalized approach to learning the Spanish language, making it an ideal choice for individuals looking to take advantage of tuition reimbursement programs.
With its focus on real-world fluency, SpanishVIP is designed to help students become confident and competent Spanish speakers in the shortest amount of time possible.
This is achieved through a combination of online video chat classes, individualized programs tailored to meet the needs of each student, and a dedicated team of trained teachers who will provide guidance and support every step of the way.
Furthermore, the program's conversational-based approach ensures that students will not only learn the grammar and vocabulary of Spanish but also be able to communicate effectively with native Spanish speakers.
Whether you're seeking to improve your career within your company or simply want to expand your language skills, SpanishVIP offers the best possible path to success.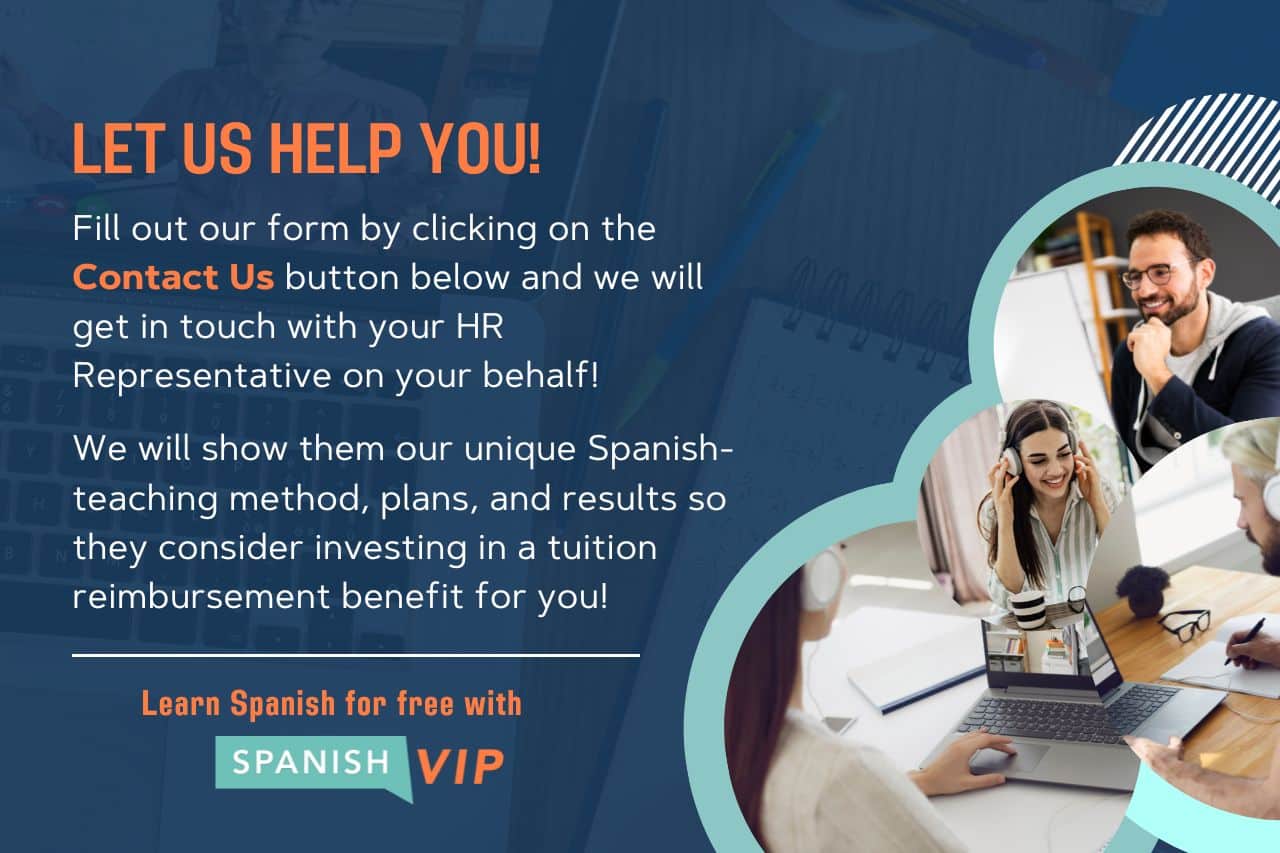 Getting Approval for Your Tuition Reimbursement Program with SpanishVIP
We understand that this list of tuition reimbursement programs may not cover every option available to our readers. That's why we're here to help!
If you're interested in learning Spanish through SpanishVIP and using a tuition reimbursement program, simply fill out our form and we'll reach out to your company's HR department on your behalf.
Our team will work to provide all the information needed for consideration and help you take the first step towards fluent Spanish and career growth for free.
Don't miss out on this opportunity to enhance your language skills and boost your career potential – let us help you get approved for tuition reimbursement today!