Welcome to Christmas in Colombia, a vibrant celebration that goes above and beyond to make the holiday season a truly unforgettable experience. Colombia, a South American nation rich in culture and tradition, takes Christmas festivities to a unique level. Here, you'll find a fusion of age-old customs, religious observances, and contemporary practices that come together to create a holiday season like no other. Families gather around intricately designed nativity scenes, millions of candles light up homes and streets during the Día de las Velitas, and the air is filled with the sweet aroma of traditional Christmas foods. The Christmas season is an extravaganza that spreads from the Caribbean coast to the bustling cities and tranquil countryside.
But what makes Colombian Christmas so distinct from the way Christmas is celebrated in other Spanish-speaking countries? Is it the music, the food, or perhaps the variety of traditions that have been passed down through generations? In this article, we'll delve deep into the heart of Colombian Christmas traditions. From midnight feasts to unexpected pranks and festive tunes, there's so much to explore and learn. So, get ready to immerse yourself in a Colombian holiday experience that is truly magical.
The Sparkle of 'Día de las Velitas'
What Is 'Día de las Velitas'?
Here's a tradition that could give any fireworks display a run for its money. Kicking off on December 7, the Día de las Velitas, or "Day of the Little Candles," is a luminous way to inaugurate the Christmas season in Colombia. Picture a tableau of candles flickering in windows, balconies, and public spaces, as families and communities come together in a heartwarming display of unity. This tradition is intertwined with the Feast of the Immaculate Conception, giving it a deep religious undertone.
Why Light Candles?
But what's the deal with all these candles? It's simple: the lighting of candles is a way to honor the Virgin Mary and officially usher in the Christmas season. Faith and unity are the buzzwords here. Cities like Medellín and Cali go all out, transforming their rivers into shimmering canvases of light. If you're visiting Colombia, these sights are not to be missed.
An Unforgettable Visual Treat
The visual extravaganza doesn't end with just candles. Elaborate nativity scenes, or "pesebres," are set up in homes and public spaces, serving as intricate works of art that capture the essence of the holiday season. And if you thought the Christmas lights on your neighbor's house were impressive, wait till you see what Colombia has to offer. Streets, homes, and even Bogotá, the country's capital, are blanketed in Christmas lights, offering a truly unforgettable spectacle. All in all, 'Día de las Velitas' is an awe-inspiring kickstart to the Christmas season in Colombia.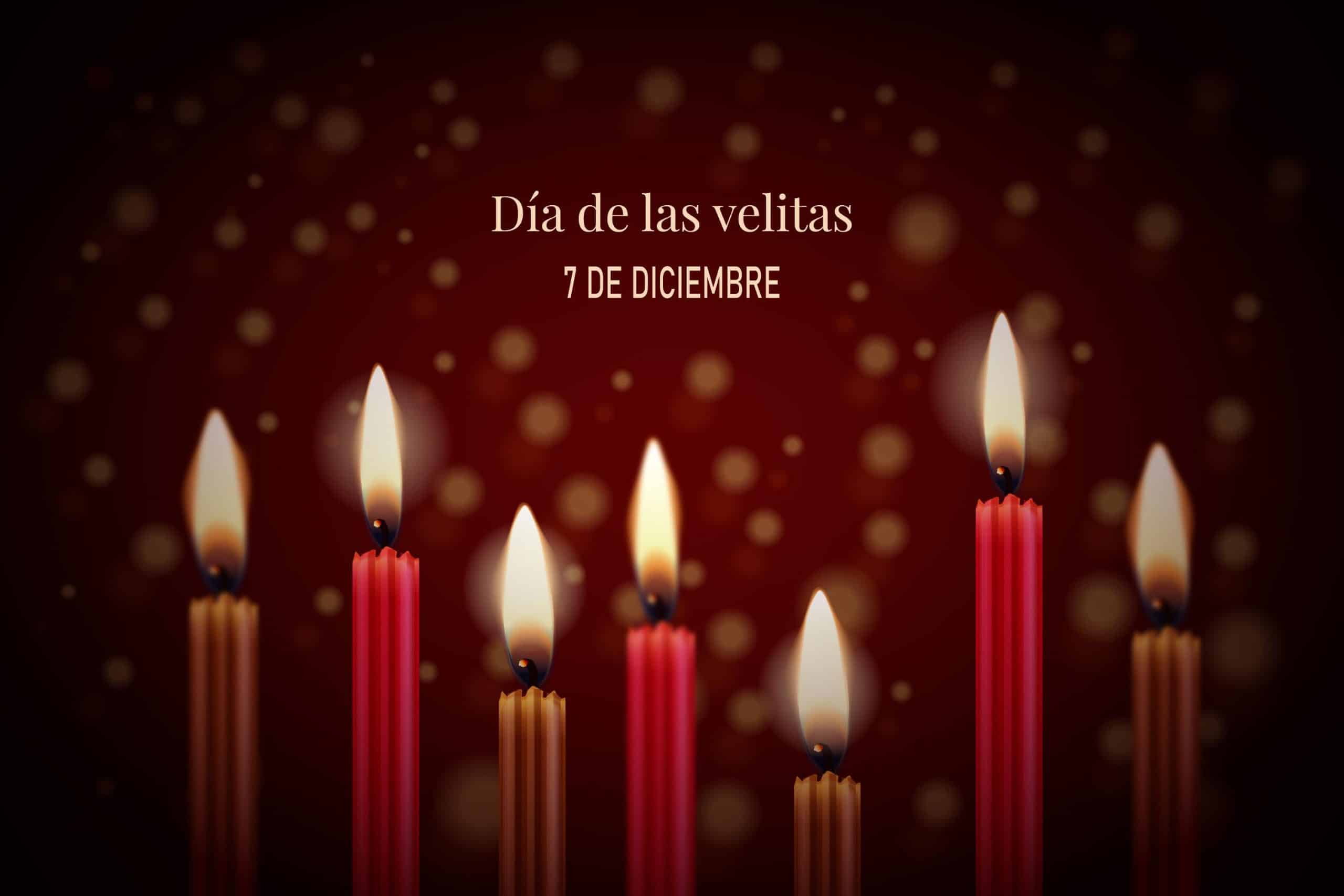 The Spiritual Essence of 'Novena de Aguinaldos'
Nine Nights of Prayer and Song
Imagine a nine-night extravaganza leading up to the big day, Christmas. The Novena de Aguinaldos is a heartwarming and soul-stirring Colombian tradition that's just that. It's like an advent calendar, but instead of little chocolates behind the doors, there are prayers, carols, and beautiful nativity scenes. You could call it a spiritual prelude to Christmas, creating a deeply emotional environment for everyone involved.
The Importance of Family
Hey, gather around, folks! We're talking about a family affair here. The Novena isn't just a set of rituals; it's a tapestry of family connections. Extended family members often join in, and the nights leading to Christmas turn into a festival of unity, sharing, and general good vibes. It's like one big happy reunion, sprinkled with the magic of Christmas time.
Songs and Treats: A Harmonious Blend
Now, we can't talk about Christmas without mentioning tunes and goodies, right? So, during these magical nine nights, families bust out their favorite Christmas carols, sing their hearts out, and then dive into traditional Colombian treats.  nobody can resist 'buñuelos' and 'natilla,' especially when they're considered very popular Christmas desserts in this South American nation!
In essence, Novena de Aguinaldos is a blend of spirituality, family unity, and culinary delight, making it an indispensable part of Christmas traditions in Colombia.
Unique Christmas Food that Makes Your Taste Buds Sing!
'Noche Buena' Feast
On Christmas Eve, known as "Noche Buena," families gather around to share a sumptuous Christmas meal. Think roasted meats, tamales, and a cornucopia of fruits. For dessert, you might find "tres pies," another very popular Christmas dessert.
Popular Christmas Foods and Desserts
In addition to traditional meats, other popular Christmas foods include arepas and lechona. Your sweet tooth will also love "hojaldras" and "manjar blanco."
Where to Enjoy the Food
Planning on visiting Colombia for the holiday season? The Caribbean coast offers its culinary twist, but whether you're in Bogotá or along the Cali stroll, you're bound to find something delicious.
Now, Christmas food wouldn't be complete without a table that's also full of, you guessed it, Christmas decorations. Expect everything from elaborate nativity scenes to Christmas trees that bring the Christmas spirit to life.
April Fools' in December? Say Hello to 'Día de los Santos Inocentes'
Not Your Ordinary December 28th
December 28th in Colombia is no run-of-the-mill day; it's the Día de los Santos Inocentes, and it packs a punch of humor and jest into the Christmas period. While many countries mark April Fools' Day for their pranks and jokes, Colombians have repurposed this December date as their version of a day for practical jokes. Picture this as the Christmas season's comic relief—a time for everyone to share a laugh, momentarily setting aside the solemnity often associated with religious holidays.
What's the Origin?
Originally, the date's significance stems from a somber Biblical event. It commemorates the day King Herod ordered the killing of infants in an attempt to eliminate Baby Jesus. But worry not; the modern iteration has evolved into a light-hearted tradition. The day is now an excuse to let loose and bring some comic relief to the holiday season, offering an unexpected twist to how Christmas is celebrated in Colombia.
Common Pranks
What kind of pranks can you expect? Well, the range is vast. Games played can include a stolen kiss under the mistletoe, all the way to pretending to be a long-lost family member ringing the doorbell after years of absence. All in the name of good fun, of course! This quirky tradition adds a layer of humor to family celebrations and gatherings, making the Christmas period in Colombia a time of joy, reflection, and a good chuckle.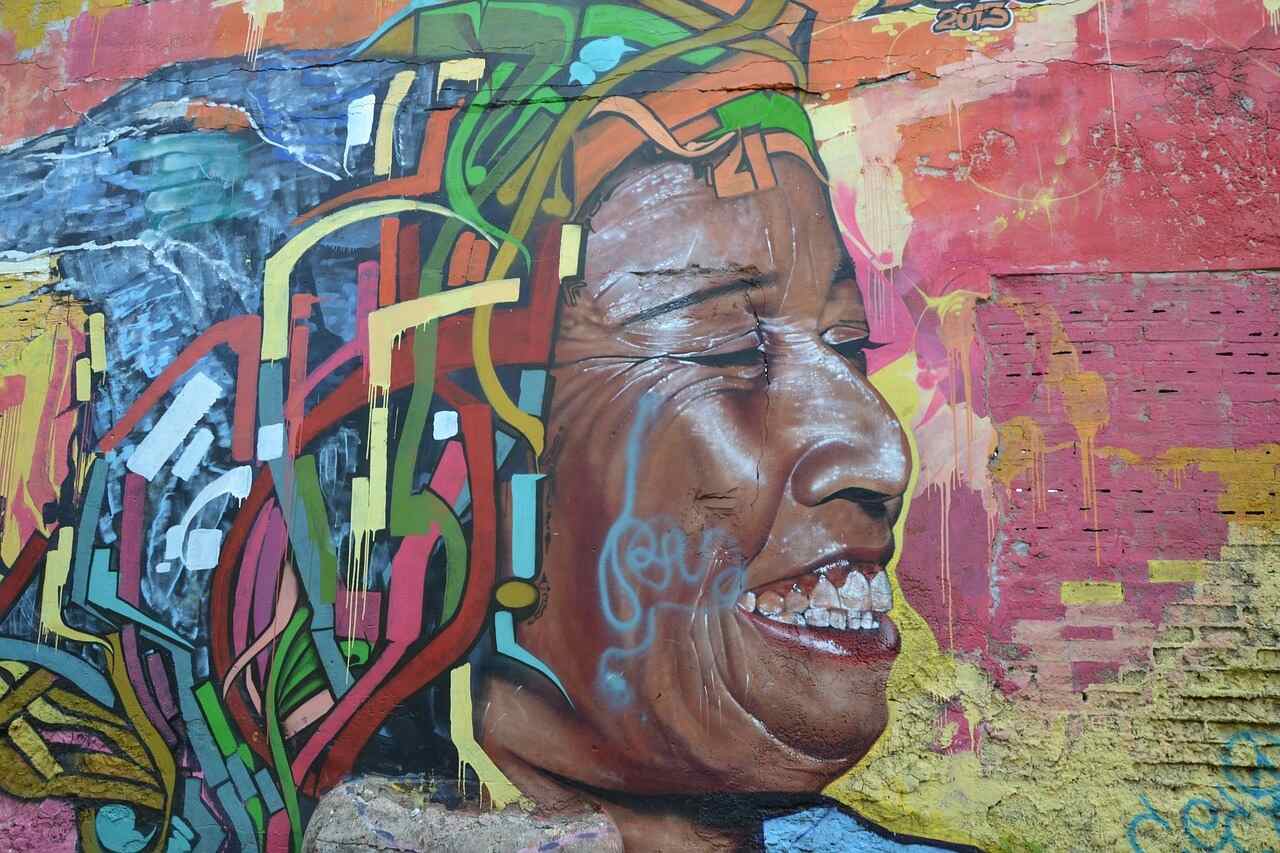 Santa Claus, Baby Jesus, or Both?
The Bringers of Gifts
While Santa Claus is a familiar figure during Christmas in many countries, in Colombia, it's the Niño Jesús, or Baby Jesus, who traditionally brings gifts. Over the years, Santa Claus has also made an appearance, and now both are integral to Colombian Christmas traditions.
When Do the Gifts Arrive?
Unlike Christmas Day in some other countries, gifts in Colombia are typically exchanged at midnight on Christmas Eve, right after the Noche Buena feast and often following a midnight mass.
Role of the Family
Once again, family members play a crucial role in the gift-giving tradition. From the little ones to the elderly, everyone joins in the joy of giving and receiving gifts.
DID YOU KNOW…?

Medellín, known as the "City of Eternal Spring," turns into the "City of Eternal Lights" during Christmas. Yes, the Medellín River becomes a spectacle of Christmas lights. Also, Colombia is unique as it's the only South American nation to celebrate Día de las Velitas. Talk about values illuminating Christmas, right?
Christmas Treats to Delight Your Taste Buds
A Food-Focused Celebration
You can't truly experience Christmas in Colombia without indulging in some delectable traditional foods. From savory to sweet, the Christmas meal is an event all its own, eagerly awaited by all family members.
Very Popular Christmas Desserts
Ever heard of 'Tres Leches'? It's a very popular Christmas dessert in Colombia, and oh boy, is it a treat! This moist cake soaked in three kinds of milk—hence the name—is a must-try. And let's not forget 'Natilla,' a custard-like dish flavored with cinnamon and coconut; it's practically the poster child for Colombian Christmas desserts!
Other Popular Christmas Foods
Beyond sweets, other popular Christmas foods include 'Lechona' (stuffed pork) and 'Ajiaco,' a hearty chicken and potato soup. These are the dishes that get the family gathering around the table, eager to dig in after a long night of festivities.
Don't Forget the Drinks
No Christmas meal in Colombia is complete without traditional drinks like 'Aguardiente,' a local anise-flavored liquor, and 'Canelazo,' a hot alcoholic beverage made with aguardiente, sugar, and water, spiced up with cinnamon. Cheers to a merry Colombian Christmas!
Summing Up
Ready to plan your next trip to Colombia? a country where tradition, family, and a whole lot of lights make the festive season truly magical. From lighting candles on Día de las Velitas to singing Christmas carols during the Novena de Aguinaldos, there's a unique blend of rituals that set this South American nation apart.
Fancy experiencing all these traditions first-hand? Why not start by getting fluent in Spanish? At SpanishVIP, you can try a free 1:1 class or enjoy free 7 days of group classes. Feliz Navidad and hasta luego!
Want to learn Spanish, fast?
Download our e-book, Easy Spanish Shortcuts, and learn your first 1,000 Spanish words in under a day!