Hola, music aficionados and lovers of love! Ever wondered why Spanish love songs have that uncanny ability to tug at your heartstrings? Well, picture this: About 21 countries have Spanish as their official language, making it one of the most spoken languages worldwide. Now, combine that with the universal language of love, and what do you get? A harmonious blend of soul-stirring melodies and passionate lyrics that have enchanted audiences for generations.
Let's face it… Whether you're riding high on the euphoric waves of love or nursing the sweet sadness of a lost love, there's a Spanish love song out there that speaks to you. And it's not just the language; it's the emotion, the raw intensity, and the sheer musicality that makes Spanish love songs a league of their own. From timeless classics to hot Latin songs that top the charts, these tunes are your one-way ticket to Loveville, amigos!
So grab your favorite headphones or crank up those speakers; we're about to embark on a soulful journey exploring the best Spanish love songs that'll make you say "Te Amo" over and over again. ¡Vamos!
DID YOU KNOW…?

Many English-speaking artists such as Bon Jovi, Robbie Williams, Christina Aguilera, Brayan Adams, and NSYNC have released songs or even entire albums in Spanish, making them even more internationally recognized.
A Symphony of Emotions: The Types of Spanish Love Songs
Romantic Ballads: The Soul of Latin Music
Ah, the romantic ballad. A cornerstone in the realm of Latin music. This style encapsulates the raw emotion and passion that can only be conveyed through songs like "Amor Eterno" by Juan Gabriel or "Te Amo" by Franco de Vita. These are not just songs; they're an experience, an emotional rollercoaster that takes you from the heights of love to the depths of sweet sadness.
Pop Songs: Love in the Modern Age
Pop songs in Spanish offer a refreshing, contemporary spin on love. Artists like Enrique Iglesias and Selena Gomez give us catchy tunes with official music videos that are nothing short of visual treats. Think of songs like "Bailando" by Enrique Iglesias or "De Una Vez" by Selena Gomez; they are modern classics that younger audiences can't help but adore.
Hot Latin Songs: The Fiery Side of Romance
The Hot Latin Songs chart is where you'll find tracks that not only talk about love but make you want to dance. We're talking about upbeat songs from Nicky Jam or Daddy Yankee that can take any party to the next level. Songs like "Vivir Mi Vida" by Marc Anthony or "Dákiti" by Bad Bunny and Jhay Cortez are just a couple of examples that have made it onto the Hot Latin Songs Chart.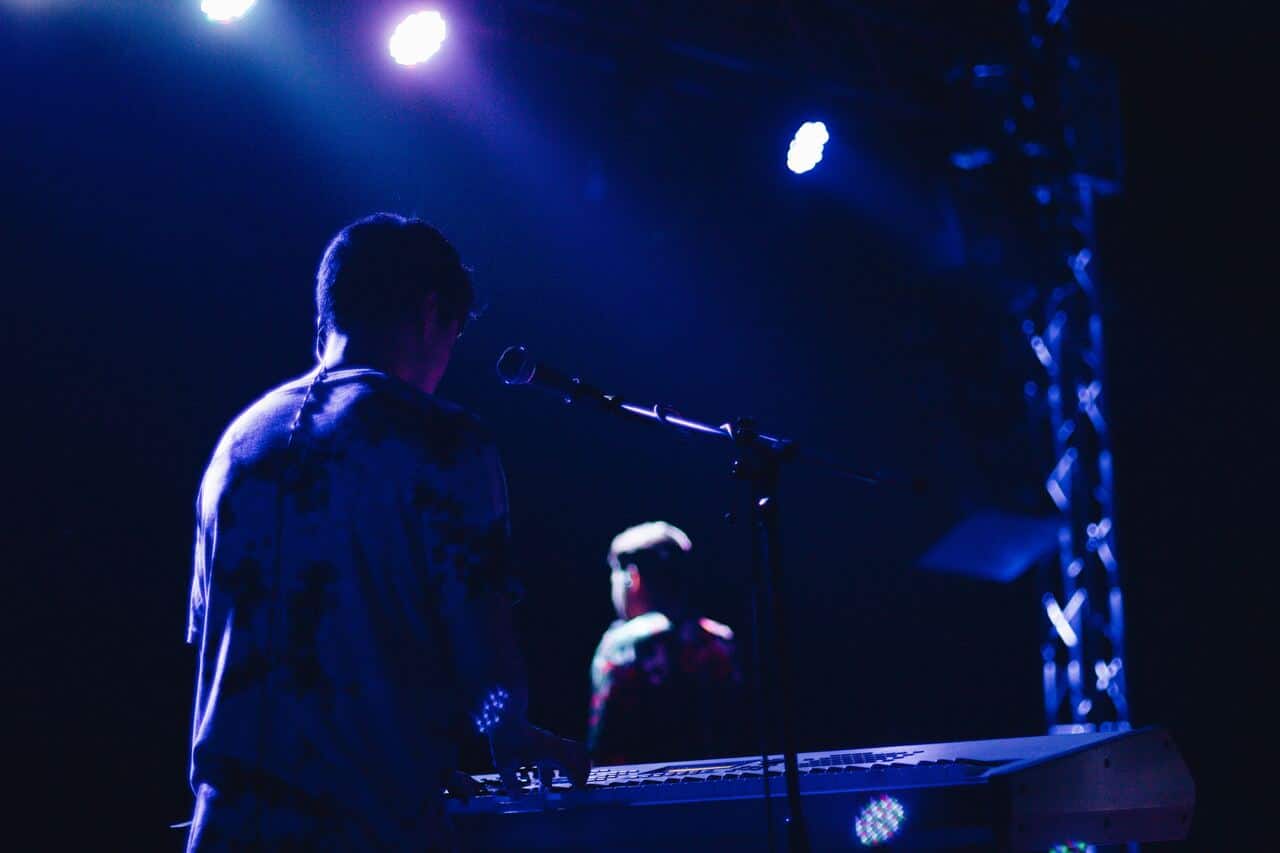 The Legends of Spanish Love Songs
Here's where we pay homage to the giants who've given us some of the best Spanish love songs that have stood the test of time.
Enrique Iglesias: The King of Latin Pop
Enrique Iglesias has a long history of romantic songs that have hit all the feelings. From "Hero" to "El Perdón" with Nicky Jam, his music videos have garnered millions of views, contributing to his Latin Grammy Award collection. Not to mention, the official music videos are often as captivating as the songs themselves.
Marc Anthony: The Maestro of Salsa Love
Marc Anthony knows how to tug at your heartstrings. With songs like "Vivir Mi Vida" and "Te Amo", he is a staple in the realm of romantic songs. His Latin Grammy Awards speak volumes about his immense talent.
Ricky Martin: The Showstopper
Oh, Ricky Martin, the man who can make anyone's heart skip a beat! With hits like "Vuelve" and "Livin' la Vida Loca", Ricky Martin has proven time and time again that he knows how to deliver a love anthem.
Are you ready to delve into more amazing Spanish love songs and artists? Just say the word!
Decoding the Lyrics: The Language of Love
Now, before we groove on, let's talk a bit about the language in these love songs. "Te Amo," "Es Por Ti," and "Amor De Mi Vida"—these are phrases that you'll hear often. Knowing Spanish not only helps you appreciate the music on another level but can also make you sound super romantic. Seriously, what's more alluring than serenading your loved one in Spanish?
"Te Amo": The Ultimate Love Declaration
Ah, the phrase "Te Amo." When you hear these two words in a song, you know things are getting serious. This is a common phrase used in numerous love songs and for a good reason. It means "I love you" and is the Spanish equivalent of writing a love letter that says, "You're the love of my life."
"Es Por Ti": It's Because of You
Another recurring phrase you'll often hear is "Es Por Ti." This phrase means "It's because of you," and it's often used to convey how much someone means to the singer. The song "Es Por Ti" by Juanes is an excellent example, winning him not just one but two Latin Grammy Awards!
"Amor De Mi Vida" & "El Amor De Mi": My Life's Love
Two phrases that often appear are "Amor De Mi Vida" and "El Amor De Mi." These mean "the love of my life," and when you hear them, you know the song is about eternal love. These phrases are the stuff of romantic lyrics that make these Spanish love songs deeply emotional and relatable.
Some Answered Questions About Love Songs in Spanish
What is a beautiful Spanish love song?
A gorgeous song that comes to mind is "Amor Eterno" by Juan Gabriel. This song is not just a lovely ballad but a tribute to eternal love, often played in sentimental settings like weddings and anniversaries.
What is the Spanish song I Love You?
That would be "Te Amo" by Franco de Vita. This song encapsulates all the feelings of being in love and is a staple in the realm of Spanish love songs.
What is the first dance song in Spanish for weddings?
"Contigo Aprendí" by Alejandro Fernández or the original by Armando Manzanero is a popular choice for first dances at weddings. Its romantic lyrics and charming track set the mood for love and celebration.
I can sense we're nearing the end of our romantic musical journey, folks! But before we say adiós, let us tell you how you can immerse yourself even more in the world of Spanish love songs.
DID YOU KNOW…?

The most famous "romantic" song in Spanish is also the most-played song in the history of YouTube. "Despacito", by Luis Fonsi (a "former" romantic ballad singer) and Daddy Yankee, a very famous Puerto Rican reggaeton singer, created a song that combines urban, Latino, and Spanish genres, and catchy lyrics that sing of sensual love.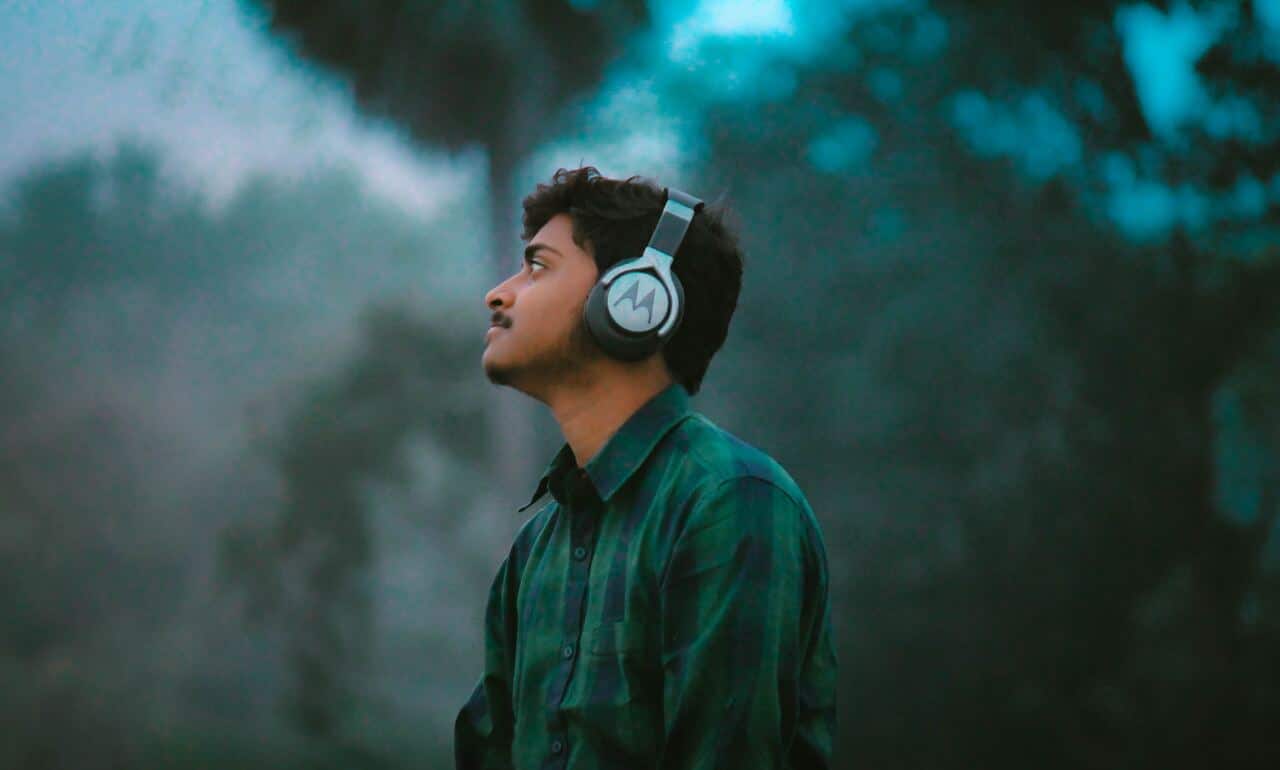 Most Famous Romantic Singers In Spanish
Undoubtedly, there are many love singers in Spanish, so many that it would be unfair not to name them all, but in the following table we will show some outstanding singers from various Spanish-speaking countries, also revealing some of their most successful songs and song's gender:
| | | | |
| --- | --- | --- | --- |
| Singer / Band | Musical Genre | Most Famous Songs | Country |
| Luis Miguel | Ballad | La Incondicional | Mexico |
| Diomedes Díaz | Vallenato | Sin medir distancias | Colombia |
| Carlos Gardel | Tango | Por una cabeza | Argentina |
| Dyango | Ballad | Cuando quieras, donde quieras | España (Spain) |
| Juan Fernando Velazco | Pop Ballad | Hoy que no estás | Ecuador |
| Alberto Plaza | Pop Ballad | Polvo de estrellas | Chile |
| Ricardo Arjona | Pop | El problema | Guatemala |
| Juan Luis Guerra | Bachata | Burbujas de amor | República Dominicana |
| José Feliciano | Ballad | Por qué te tengo que olvidar | Venezuela |
| Rubén Blades | Salsa | Amor y control | Panamá |
| Polo Montañez | Son Cubano | Un montón de estrellas | Cuba |
| Hector Lavoe | Salsa | El periódico de ayer | Puerto Rico |
How to Dive Deeper into Spanish Love Songs
Learn with Dedicated Teachers
Here's the deal: To fully grasp the nuances of these love songs, consider learning Spanish. And there's no better way to do this than with our Dedicated Teachers here at SpanishVIP. They're like the Marc Anthony of language instruction—passionate, engaging, and top-notch at what they do. With them, you won't just learn the language; you'll feel it, just like you would a hot Latin song on the charts.
Explore with Student Success Advisors
Sometimes the path to linguistic and romantic enlightenment can be a bit confusing. Enter our Student Success Advisors. They're your GPS for navigating the lush landscape of Latin music and Spanish language learning. They can guide you to resources, help you find songs that match your level, and even suggest official music videos that can make learning more fun.
Engage with Interactive Exercises
Music is a powerful tool for language learning. Pair it up with interactive exercises and you've got a match made in heaven. You can take the romantic lyrics from a song like "Te Amo" or "Es Por Ti" and try to translate them. Working through the lyrics of love songs is a beautiful way to grasp the language's raw emotion. This is especially useful if you're a hopeless romantic!
All You Need is Love (Songs)
Hey, music lovers and romantic souls, we've had quite an adventure exploring the rich world of Spanish love songs. From classic hits by Franco de Vita to the modern Latin Grammy award-winning tunes of Juanes, we've covered it all! And let's not forget about the passionate romantic ballads of Marc Anthony and the love anthems of Enrique Iglesias.
To feel the music even more deeply, consider diving into the Spanish language. You'll appreciate the romantic lyrics, get all the feels, and maybe even impress someone special with your linguistic skills. For those looking to embark on this beautiful journey, we've got you covered. At SpanishVIP, you can start with a free 1:1 class or enjoy free 7 days of group classes. Because really, the best way to understand the language of love is to speak it!
And so, in the words of Marc Anthony's biggest hit, "Esto Es Vida" This is life! Go out there, listen to some awesome Spanish love songs, and as always, feel the love.
Want to learn Spanish, fast?
Download our e-book, Easy Spanish Shortcuts, and learn your first 1,000 Spanish words in under a day!