Welcome, fellow music and language enthusiasts! Ever found yourself captivated by the alluring rhythm of Spanish music or the emotive depth of romantic Spanish poems?
Well, you're in the right place. This blog post dives into the realm of the best sad Spanish songs, exploring a multitude of styles that are as varied as they are captivating.
From the heartfelt tunes of Latin Grammy winners to the touching lyrics of old and contemporary Spanish singers, we'll take you on an emotional journey through the landscape of Spanish music. We'll explore songs that reflect the pain of unrequited love, songs that echo the timeless wisdom of an old man, and tunes that encapsulate the melancholy of heartbreak.
Though not as cheerful as learning phrases for flirting in Spanish, understanding these sad songs can provide profound insight into the depth and diversity of Spanish culture. We'll also be delving into how these songs are written, the stories behind them, and their impact on listeners.
Ready to explore diverse music styles and Spanish lyrics' depth? Join us as we delve into the saddest Spanish songs. These sad songs narrate painful emotions uniquely, showcasing how music expresses what words sometimes can't. We guarantee a rich cultural journey. Stay tuned for our insightful final thoughts. Let's get started!
Which Spanish-Speaking Singers Are The Most Famous?
The most famous Spanish-speaking singers who have left great traces in the Spanish-speaking culture are Marco Antonio Solís, Ricky Martin, Juan Gabriel, Mercedes Sosa, Reik, Sin Bandera y Joan Manuel Serrat, Shakira, Enrique Iglesias, Jennifer Lopez, Marc Anthony, Juanes, Selena Quintanilla, Gloria Estefan y Julieta Venegas.
What Are The Saddest Spanish Songs?
"If you don't come back"
This is a sad song about waiting. A person waiting for the other person to come back, and telling them everything they would do if he/she doesn't come back home. Here is the most emblematic part of the song:
Si tú no vuelves
If you don't come back
No quedarán más que desiertos
There will be nothing left but deserts
Y escucharé por sí
And I'll listen in case
Algún latido le queda a esta tierra
If there's any heartbeat left in this land
Que era tan serena cuando me querías
That was so serene when you loved me
Había un perfume fresco que yo respiraba
There was a fresh perfume that I breathed
Era tan bonita, era así de grande
It was so beautiful, it was so big
Y no tenía fin
And there was no end to it
Y cada noche vendrá una estrella a hacerme compañía
And every night a star will come to keep me company
Que te cuente cómo estoy y sepas lo que hay
To tell you how I am and you know what's here
Dime amor, amor, amor, estoy aquí, ¿no ves?
Tell me love, love, love, I'm here, don't you see?
Si no vuelves no habrá vida, no sé lo que haré
If you don't come back there'll be no life, I don't know what I'll do
"Rag Doll"
The song talks about the feeling of helplessness for not being able to clearly show her feelings for someone, which leads to the loss of this person. Hence the title, always being silent makes her feel like a rag doll.
Here is the chorus, which was even censored in some countries for mentioning "the devil".
Me abrazaría al diablo sin dudar
I would hug the devil without hesitation
Por ver tu cara al escucharme hablar
To see your face when you hear me speak
Eres todo lo que más quiero
You're all I want most
Pero te pierdo en mis silencios
But I lose you in my silences
Mis ojos son dos cruces negras
My eyes are two black crosses
Que no han hablado nunca claro
That have never spoken clearly
Mi corazón lleno de pena
My heart full of sorrow
Y yo una muñeca de trapo
And I am a rag doll
"It's so hard to forget you"
Ana Torroja, singer of Mecano, talks about the meaning of this great song, saying: "Who has not suffered for love, who does not know how heartbreaking is a heartbreak and, of course, it is much more heartbreaking when you are younger because you do not have the scars.
It is a song in which you realize that you have just lost someone who was important in your life, although I have also said that when we don't have something, we idealize it and maybe if that someone came back we would push them away again".
Here you have the second part of the song that easily represents what the singer wanted to convey:
Olvidarte me cuesta tanto
Forgetting you costs me so much
Olvidar quince mil encantos
To forget fifteen thousand charms
Es mucha sensatez
It's a lot of sense
Y no sé si seré sensato
And I don't know if I'll be sensible
Lo que sé es que me cuesta un rato
What I do know is that it costs me a while
Hacer cosas sin querer
To do things without wanting to
Y aunque fui yo quién decidió que ya no más
And though it was me who decided no more
Y no me cansé de jurarte
And I'm not tired of swearing to you
Que no habrá segunda parte
That there won't be a second part
Me cuesta tanto olvidarte
It's so hard for me to forget you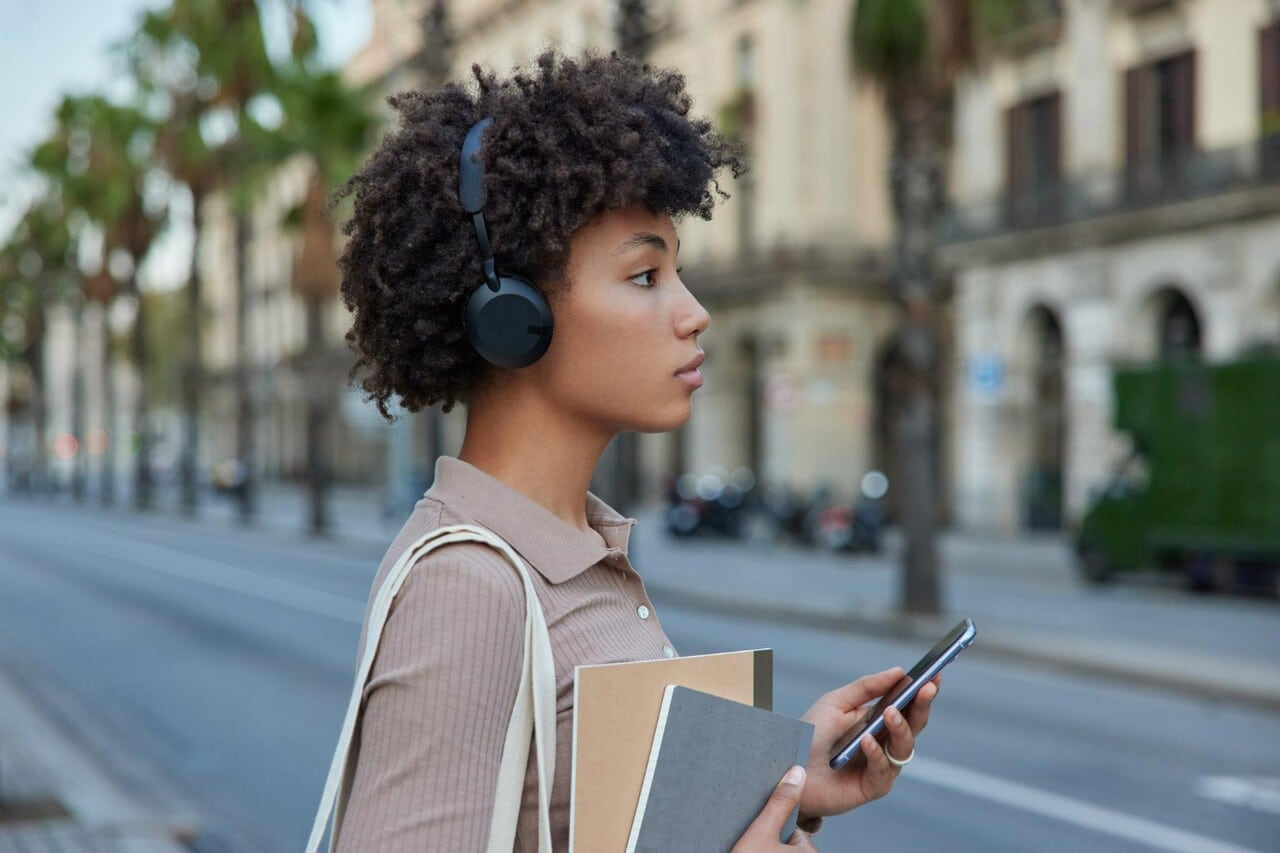 4. Corre – Jesse y Joy
"Run"
Is a song that compares the behavior of your partner with the one you had at the beginning of the courtship and you realize that it is not the same. He has changed and indifference now predominates. The relationship is about to end and he has no more to offer to this relationship.
This is the part of the song that most represents the monotony of the couple:
Así que corre, corre, corre, corazón
So run, run, run, run, sweetheart
De los dos, tú siempre fuiste el más veloz
Of the two of us, you've always been the faster one
Toma todo lo que quieras, pero vete ya
Take all you want, but go now
Que mis lágrimas jamás te voy a dar
That my tears I'll never give you
Han sido tantas despedidas que en verdad
There have been so many goodbyes that in truth
Dedicarte un verso más está de más
To dedicate one more verse to you is one verse too many
Así que corre como siempre, que no iré detrás
So run like always, I won't go after you
Lo has hecho ya, y la verdad, me da igual
You've already done it, and the truth is, I don't care.
"I'm leaving"
The song is a farewell between two lovers that one paid attention to the other and didn't value him/her, so what he/she has to do is to say "I'm leaving" even if it hurts and knows that something better will come, someone who knows how to love him/her and who understood that there wasn't enough love.
The chorus represents the most significant part of the song, where she shows her pity but decision to get out of the relationship:
No voy a llorar y decir
I'm not going to cry and say
Que no merezco esto
That I don't deserve this
Porque
Because
Es probable que
It's probably that
Lo merezco, pero no lo quiero, por eso me voy
I deserve it, but I don't want it, that's why I'm leaving
¡Qué lástima, pero adiós!
Too bad, but goodbye!
Me despido de ti y me voy
I'm saying goodbye to you and I'm leaving
¡Qué lástima, pero adiós!
What a pity, but goodbye!
Me despido de ti
I say goodbye to you
Porque sé que me espera algo mejor
Because I know that something better awaits me
Alguien que sepa darme amor
Someone who knows how to give me love
De ese que endulza la sal y hace que salga el sol
The kind that sweetens the salt and makes the sun come up
"Roses"
It tells the story of a romance that had a beginning that seemed magical for the protagonist, but, unfortunately, everything came to an undesired end and the couple was separated.
She still hopes that one day he will arrive with a bouquet of roses and ask her to forgive him so that they can continue with the relationship that began some time ago and seemed idyllic.
It is the most famous song of La Oreja de Van Gogh and here we leave you the most recognized part of the song:
Pasaron seis meses y me dijiste adiós
Six months passed and you told me goodbye
Un placer coincidir en esta vida
A pleasure to coincide in this life
Allí me quedé, en una mano el corazón
There I stayed, my heart in one hand
Y en la otra excusas que ni tú entendías
And in the other hand excuses that you didn't even understand
Por eso esperaba con la carita empapada
That's why I waited with my little face soaking wet
A que llegaras con rosas, con mil rosas para mí
For you to arrive with roses, with a thousand roses for me
Porque ya sabes que me encantan esas cosas
Because you know I love those things
Que no importa si es muy tonto, soy así
That it doesn't matter if it's very silly, I'm like that
Y aún me parece mentira que se escape mi vida
And I still can't believe that my life is slipping away
Imaginando que vuelves a pasarte por aquí
Imagining that you're coming back here again
Donde los viernes cada tarde, como siempre
Where every Friday afternoon, as always
La esperanza dice quieta, hoy quizás sí
Hope says still, today maybe yes
"Eternal love"
The widely accepted backstory of this song is that it was penned as a heartfelt tribute to the artist's mother following her demise, an event which coincided with his tour in Acapulco.
"El Divo de Juárez" has confirmed in numerous interviews that this song was indeed composed for his mother, serving as a form of prayer to honor her memory.
Let's see the chorus of this beautiful and at the same time sad song, very popular in Latin America:
Como quisiera
How I wish
Que tú vivieras
That you were alive
Que tus ojitos jamás se hubieran
That your eyes had never closed
Cerrado nunca y estar mirándolos
Never closed and be looking at them
Amor eterno
Eternal love
E inolvidable
And unforgettable
Pero tarde o temprano yo voy a estar contigo
But sooner or later I'll be with you
Para seguir amándonos
To continue loving each other
Yo he sufrido mucho por tu ausencia
I've suffered a lot for your absence
Desde ese día hasta hoy, no soy feliz
From that day to this, I'm not happy
Y aunque tengo muy tranquila mi conciencia
And although I have a clear conscience
Yo sé qué pudo haber yo hecho más por ti
I know what I could have done more for you
Oscura soledad estoy viendo yo
Dark loneliness I am seeing
La misma soledad de tu sepulcro, mamá
The same loneliness of your tomb, mother
Y es que tú eres, es que tú eres el amor de cuál yo tengo
And it's that you are, it's that you are the love of which I have
El más triste recuerdo de Acapulco
The saddest memory of Acapulco
"You Lie"
The song is dedicated to people who walk away from another's life leaving a scar. As indicated in the title the song "Mientes" (you lie) is an action that people take to escape and begin to create lies in a relationship, love tends to disappear.
It is a very famous song in Latin America, and during the date of its release it was very well received. Here we leave you the chorus, which is the part that every Latin American knows:
Y con los ojos cerrados te seguí
And with my eyes closed I followed you
Si yo busqué dolor, lo conseguí
If I looked for pain, I got it
No eres la persona que pensé
You're not the person I thought
Que creí, que pedí
That I believed, that I asked for
Mientes
You lie
Me haces daño y luego te arrepientes
You hurt me and then you regret it
Ya no tiene caso que lo intentes
There's no point in trying anymore
No me quedan ganas de sentir
I don't want to feel
Llegas
You arrive
Cuando estoy a punto de olvidarte
When I'm about to forget you
Busca tu camino en otra parte
Find your way somewhere else
Mientras busco el tiempo que perdí
While I search for the time I lost
Que hoy estoy mejor sin ti
That today I'm better off without you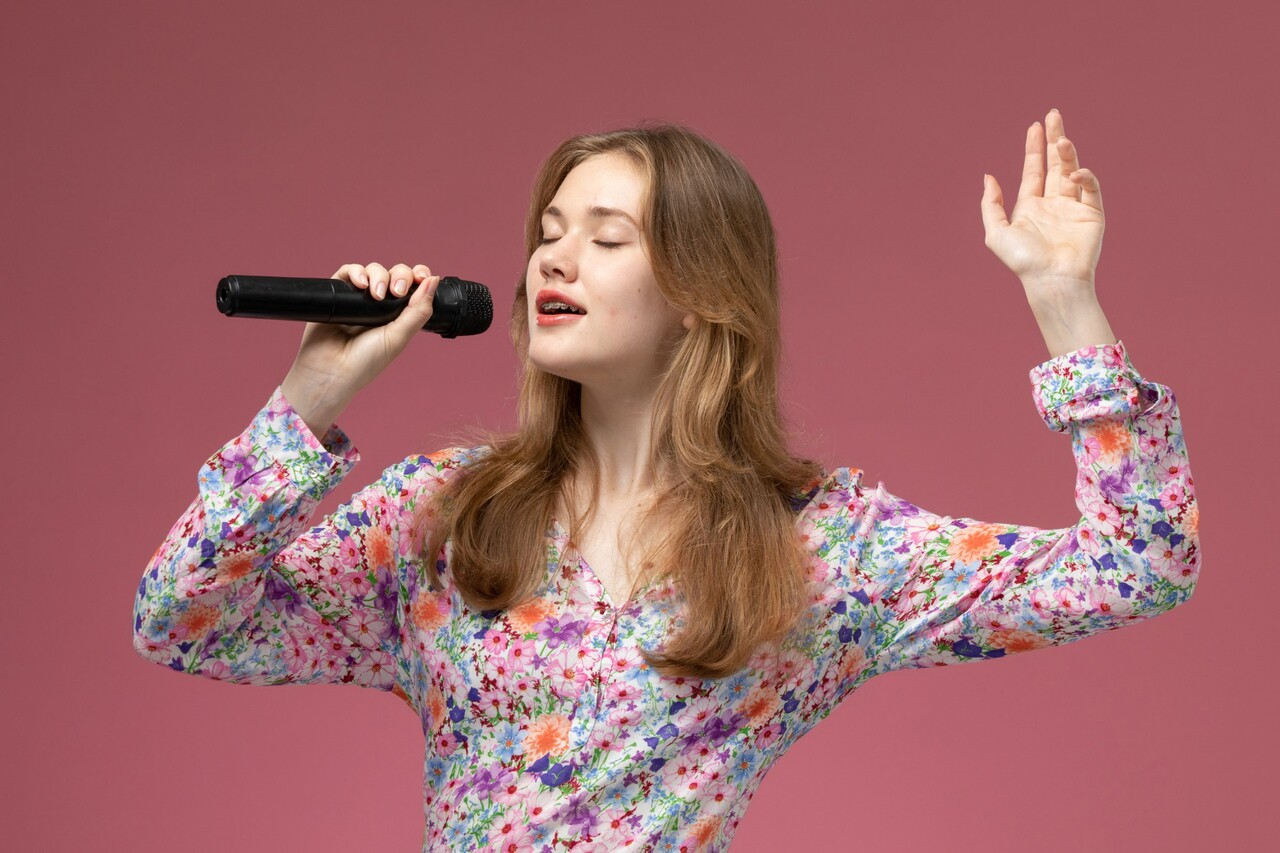 Improve Your Spanish More Than With Songs!
Uncover the rich emotional spectrum in the world of sad Spanish songs with SpanishVIP. Channeling a depth of human experience, these songs eloquently express feelings that words alone often struggle to convey. Each song tells a heartfelt tale of love, loss, or longing, from the saddest Spanish song to even a pop song that can beautifully capture the essence of sadness.
As you immerse yourself in this sad music, you'll see the versatility of Spanish music and appreciate the nuances of the culture. The written lyrics of these songs can become a meaningful part of your journey in learning Spanish as a second language, making it enjoyable and relatable.
However, remember that while songs enhance your understanding, classes taught by native speakers remain essential. Ready to hear and understand your favorite sad Spanish songs without needing a translator? Sign up for a free 1:1 trial lesson today or for a 7-day trial of group classes with SpanishVIP, and elevate your Spanish language skills to a new level.
Want to learn Spanish, fast?
Download our e-book, Easy Spanish Shortcuts, and learn your first 1,000 Spanish words in under a day!