DELE exam preparation is the best way to certify your Spanish language skills. In this article, you will learn some important facts about DELE exam preparation and DELE preparation courses.
The learning of languages, especially Spanish, as a vital language in today's world has become an indispensable requirement to excel in academic or professional fields.
The DELE exams are a way to certify the specific linguistic skills of each of the levels of Spanish, and currently, passing the DELE exam is a mandatory requirement in some European countries that require validating a person's knowledge of Spanish.
Finding the right DELE exam preparation course along the way – which contribute to the improvement of your language skills in grammar, vocabulary, listening, and reading comprehension of Spanish as a foreign language – will give you a significant advantage when taking a DELE test.
There are efficient methods for your DELE exam preparation that allow you to pass the exam without the need to sacrifice valuable time from your daily schedule. 
Online academies and personalized tutoring help you optimize your study time and obtain a level of fluency similar to that of a native speaker in courses ranging from 3 months to a year.
A very important recommendation for the preparation for the DELE exam and language learning, in general, is to take the necessary time to learn the Spanish language in depth at each of its levels. 
Make sure you take the DELE preparation course that suits your schedule and budget, and above all, is dictated by qualified teachers.
If you are about to take the DELE exam and you still have doubts about what it means, what it is for, and what aspects you will be evaluated on, keep reading! 
In this article, we will show you what you should take into account for your DELE exam preparation journey.
What is the DELE exam?
The DELE exams are the official assessment that accredits a person's linguistic skills in Spanish. They stand for "Diploma de Español como Lengua Extranjera" and are granted by the Instituto Cervantes in Spain with the authorization of the Ministry of Education of that country.
In Spanish-speaking countries, it is likely to be considered a requirement for residency or to qualify for a job that requires a certain Spanish level. 
Some relevant facts about the DELE exam are:
They are aimed at people over 16 years of age.

They are designed according to the guidelines of the

Common European Framework of Reference for Languages

(

CEFR

).

They consist of four parts: reading, writing, listening and speaking.

Once you pass the DELE exam you do not have to retake it.

It is a certification endorsed and recognized by international organizations, and the education and business sectors.

It validates the competencies in the 6 levels of fluency (A1, A2, B1, B2, C1, and C2).

It is a worldwide recognized title for Spanish proficiency.

It is an official title of great prestige and will facilitate your access to professional and academic opportunities.
It is recommended to take preparation courses for the DELE exam before taking it, to strengthen any weak points you may still have in grammar,  vocabulary, reading, writing, listening/reading comprehension, and oral expression of the language. 
So if you want to certify your knowledge of Spanish to expand your business Spanish skill set in your résumé, taking a DELE exam is definitely recommended.
Ever wondered if it is going to take you a lot of time and effort to learn a new language? Everybody at some point has asked How Long Does it Take to Learn Spanish? Well, put your worries to rest! We answer all your questions in that article. Click that link and check it out.
What Is the Instituto Cervantes?
Surely every time you look for information about the DELE tests you will come across the Instituto Cervantes. This institution was created in 1991 by the Spanish government to promote the correct use of the Spanish language worldwide.
In its mission to promote the Spanish language and culture worldwide, this institute organizes various Spanish courses, and cultural activities and serves as a guide for Spanish teachers around the world in applying new assessment methods.
Thus, together with the University of Salamanca, the Instituto Cervantes grants the DELE certificate with the endorsement of the Spanish Ministry of Education and Science to validate the knowledge of Spanish of those over 16 years of age, and born in countries where Spanish.is not considered the official or main spoken language.
What level of DELE should I take?
The DELE exams consist of six levels, which are the same levels that determine language skills and fluency in Spanish. Even if you're already studying Spanish in an academy or with a private tutor, it is advisable to still take a DELE preparation course before engaging in a DELE exam.
A DELE preparation course focuses specifically on the aspects that are going to be assessed in a DELE exam: listening and reading comprehension, oral expression, vocabulary, and grammar according to the competencies of each of the levels.
Make sure that the DELE test you are going to take is the one that corresponds to your level of fluency in Spanish according to the CEFR guidelines.
Here we are summing them up for you:
A1 and A2
Levels A1 and A2 are the most basic levels in the Spanish language and the DELE exam for these levels will only test basic elements of comprehension, vocabulary, and reading, including skills such as:
Understanding of basic Spanish phrases and expressions.

Introducing oneself and others, telling addresses, and giving directions.

Recognizing contexts and being able to make basic purchases in the street.

Recognizing and expressing the name of objects, people, family members, and food dishes, among others.
Those who decide to validate their comprehension and vocabulary skills at these levels should at least be capable to engage in everyday situations that do not require more in-depth conversations.
If you are having trouble keeping up with your Spanish homework and daily practice, consider the idea of having a Spanish homework helper who can provide focus and a strategic approach for students to overcome any language-skills-related problems.
B1 and B2
Levels B1 and B2 represent an intermediate point in a person's level of fluency, they must certify that he/she can respond to situations that arise in the middle of a trip, as well as write texts and analyze contexts to express opinions and/or ideas.
The skills of someone with an intermediate level of fluency in Spanish can…
Answer a question and respond without any strain.

Listen and understand slightly more complex situations.

Possess a wider vocabulary.

Reading and writing skills are more prominent.

Perform with greater command of the language.

Comprehend complex texts in the target language.

Produce texts with a good command of grammar.

Visit any Spanish-speaking country and interact with natives without problems.

Understand the most relevant grammar rules of the Spanish language.
Those who exceed these levels can engage in deeper conversations on a variety of topics and are likely to find good jobs more easily.
C1 and C2
At levels C1 and C2, you should have a level of Spanish similar to that of native speakers. Reaching this higher level is the goal of every person learning Spanish. These are the most complex levels that test higher-level Spanish skills.
People with a C1 and C2 ability…
Have better chances of passing the DELE exams.

Have communication skills similar to those of a native speaker.

Can respond, contextualize and analyze complex situations.

Can determine and express the advantages and disadvantages of any situation.

Can develop a technical conversation about your profession like a native specialist.

Understand the different

linguistic variations

of the Spanish language and can apply them correctly in any context.
Those who pass this level are usually more skilled and have a better chance of passing each of the aspects of the DELE exam without any problems.
Those who have this command of the Spanish language usually have a lot of time to practice, study and develop their language skills.
Is the DELE exam worth taking?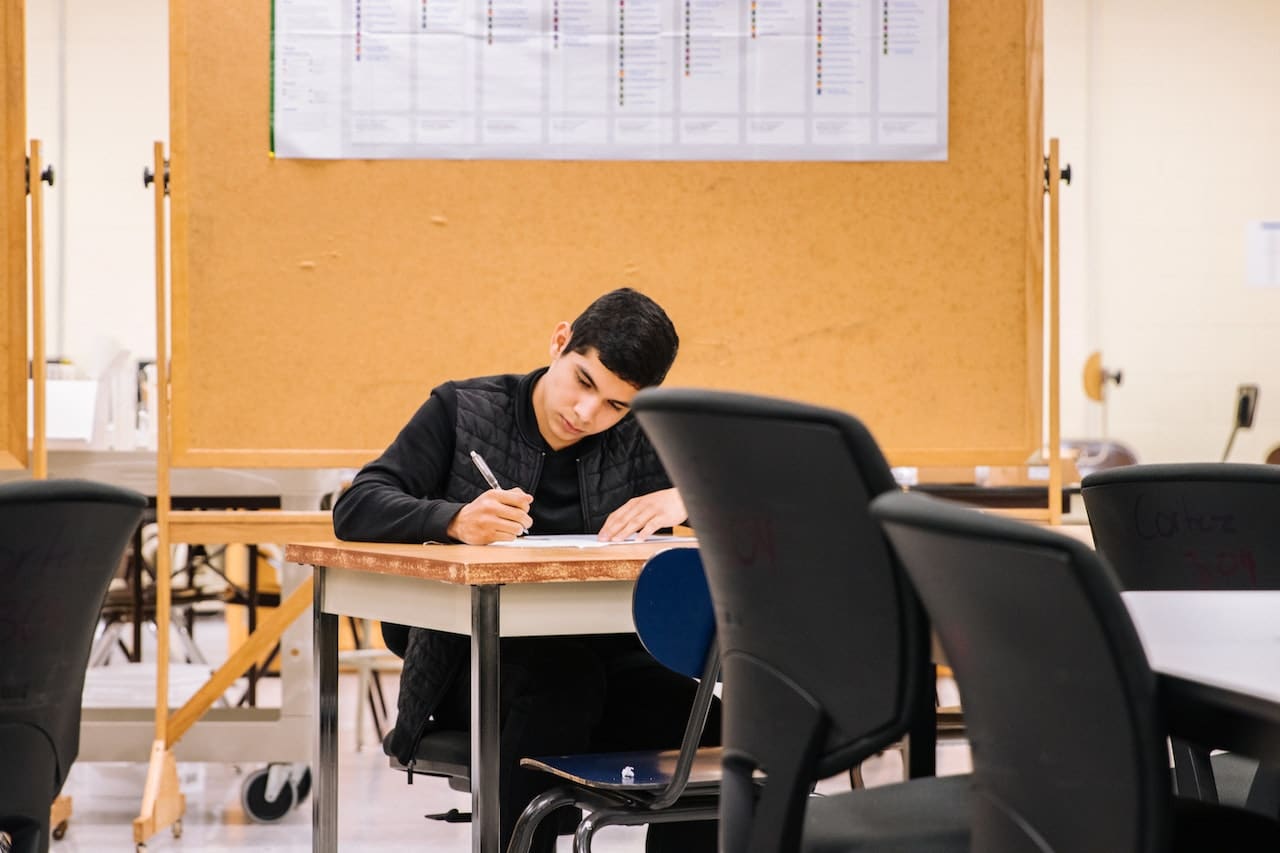 Before you start preparing for the DELE exam, you should be aware of the importance of certifying your skills in the Spanish language.
But please, do not assume DELE certification as a mandatory requirement, It is only if you're planning to study or work in a Spanish-speaking country.
Though, if you are up to the challenge and want to take your language-learning journey to the next level, a DELE exam is definitely worth taking too.
Here are some of the benefits of taking a DELE certification exam:
Master your Spanish language skills

Obtain an internationally recognized certification.

Improve your chances of success in the professional and academic fields.

New skillset to add to your resume.

Expand your network, understanding a whole new world of customs, and people.
The DELE certification is recognized worldwide thanks to the prestige and rigor of its evaluation process. This result will validate your Spanish proficiency for life, being a relatively quick process for all the future benefits it entails.
The DELE tests have the versatility to consolidate knowledge on all the necessary points and allow you to be a speaker with proven skills.
How do I prepare for the DELE exam?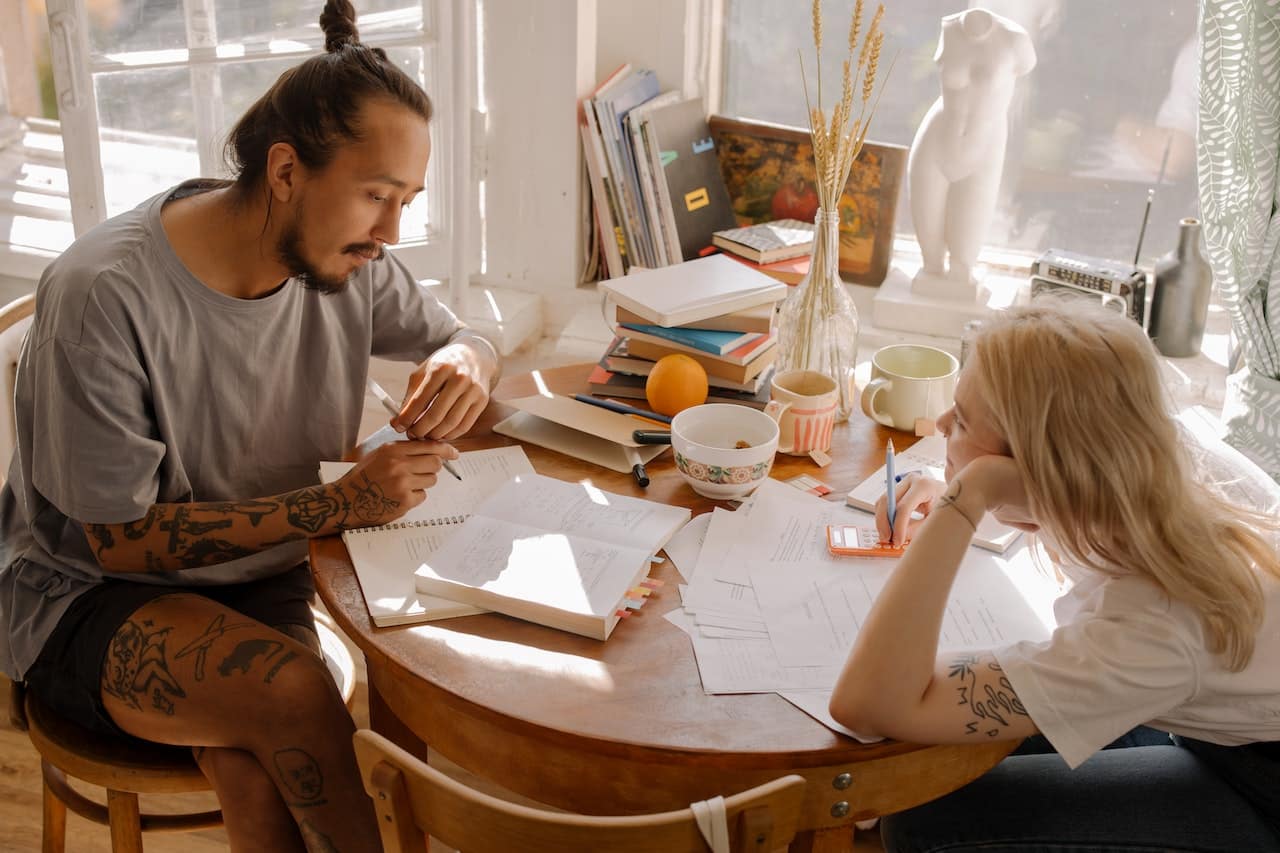 The most effective way to prepare for a DELE exam is by taking a Spanish course at an academy with a certified method that allows the student to learn Spanish in a short time.
A native tutor or an academy that offers online Spanish classes is more likely to help you in preparation courses with a high-efficiency rate.
In addition to online courses and classes to improve your Spanish language skills, you should follow some tips to improve your DELE exam preparation:
Practice Spanish Constantly
It is essential that you have a constant practice of your vocabulary, listening and reading comprehension, and improve the ability to express fluently in Spanish.
Always keep pushing yourself. Read a different style of book, listen to a new podcast, and talk to people from different countries.
You can:
Interact with Spanish speakers on social media or in class.

Increase your vocabulary by reading every day in Spanish.

Get to know slang words, phrases, and popular

expressions

, and how they are used in context.

Focus on Spanish grammar rules and their exceptions.

Study verbs and their

conjugations

.

Practice your pronunciation.
An online Spanish language academy can propose a learning methodology specially designed to enhance your skills and prepare you for the DELE exam in an accurate way.
Learning a language is all about being consistent and studying it as MUCH as possible. Here are the Best Apps for Learning Spanish that we totally recommend to complement your studies.
Prepare for the DELE test corresponding to your level
Passing a DELE exam depends on how honest you are with your skills. The preparation process for each level of the exam is designed exclusively for the skills of that level, for example, if your level is B1 and you try to prepare for a C1 test you will not succeed.
Certify yourself in the one that suits you best. Once you have defined the level you want to apply for:
Familiarize yourself with the style of DELE tests.

Study the competencies of each exam.

Practice and work on your reading, listening, and oral comprehension.

Improve your problem-solving and question-answering skills.

Learn about the evaluation method of the DELE tests.
Preparing for the DELE test allows you to know the most common facts you will encounter on the exam, as well as the time it will take to answer each question.
Take Spanish online classes
The DELE test preparation courses are useful and varied, but if you are learning Spanish for the first time, you should keep in mind that the language-teaching approach used by qualified teachers will help you improve your fluency levels in Spanish quickly.
Some advantages of learning Spanish online to prepare for the DELE exam are:
You can adapt the time of the classes to suit your schedule.

Native teachers have better command and ability to teach Spanish.

They have proven pedagogical methods for an easy approach to the language.

You can interact with other Spanish students.

You put your Spanish skills into practice constantly.

You have access to tons of resources to complement your learning process, videos, songs, interactive games, series, and movies that are very useful to improve your language comprehension.
Online Spanish classes have become the best option for those students who are looking to prepare for the DELE exam in a short time, guaranteeing a better understanding of the concepts learned and increasing their language skills.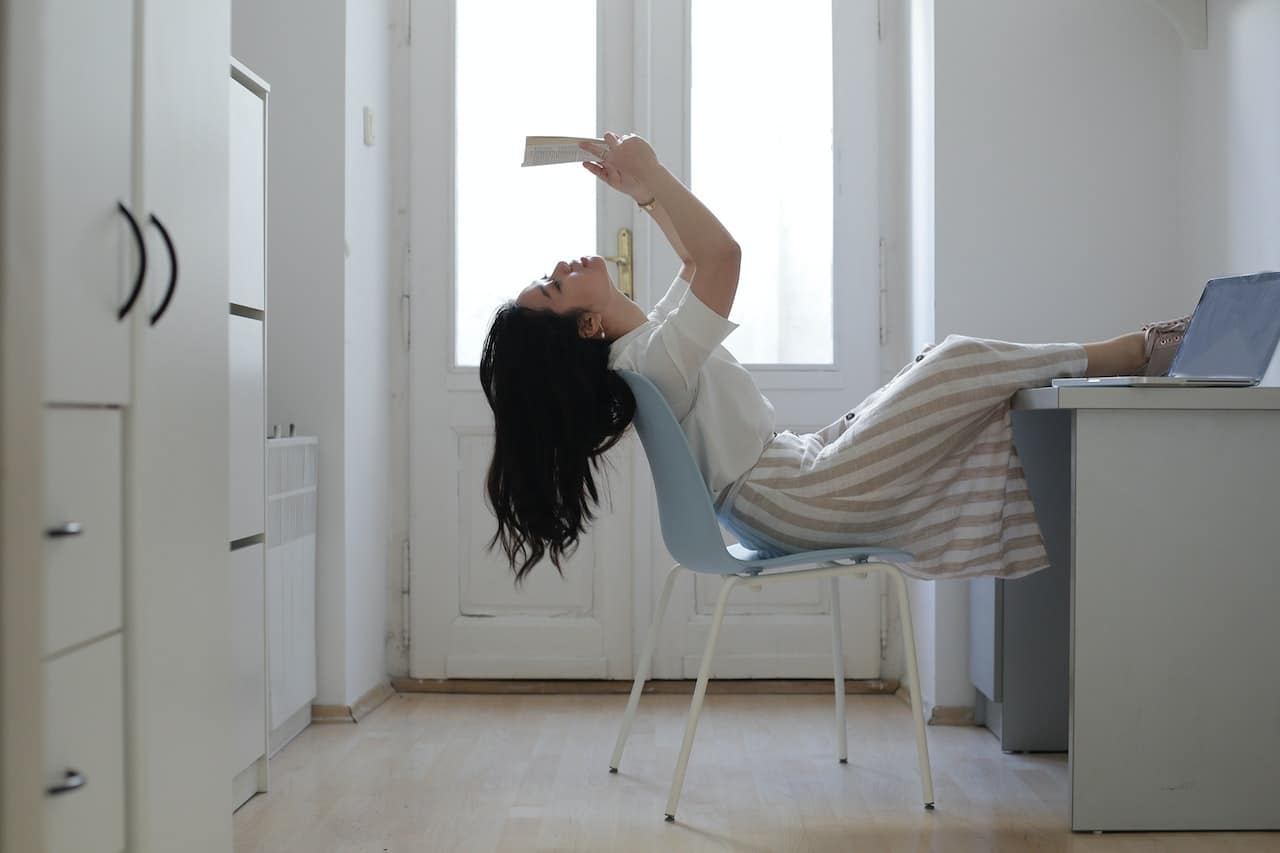 What is the best option for preparing for the DELE exam?
Choosing an online Spanish academy is the most appealing option for taking DELE preparation courses. Actually, some academies offer DELE exam preparation as part of their services, aside from their regular Spanish lessons.
Academies with DELE prep tutors have experience devising personalized study plans based on your weaknesses and strengths in each aspect of the language, to work from there up and guide you every step of the way to a successful performance.
Final Thoughts
If you're ready to take your Spanish-learning journey to the next level, and certify yourself, SpanishVIP is here to help. Go ahead and sign up for a free private class or a 7-day free trial of our group classes. Ask our Student Success Team for our DELE Prep program and we will be happy to guide you to reach that goal.
Want to learn Spanish, fast?
Download our e-book, Easy Spanish Shortcuts, and learn your first 1,000 Spanish words in under a day!